travelers rabbit urn by H. Chan from usa
designer's own words:
After a loved one has passed, one of the first things that is missed is the substance - the tangible presence - of the person. For people of any age (especially children), an object of solace is often a stuffed animal that a person could hug, hold, or simply look upon. The Travelers' Rabbit leaps into its role as a child's silent, cuddly confidant while also containing a small portion of the deceased's ashes. Because the heart-shaped urn is made from heavy-duty plastic and is secured to the inside of the stuffed rabbit's torso, it is difficult for the child to damage it even after years of loving the stuffed animal; however, long after the stuffed animal has been well-loved, the urn as an independent object can be removed and placed inside another stuffed animal or simply kept as a small urn that will last many years longer.
I grew up with stuffed rabbit dolls as the extensions of my childhood imagination. When my sisters and I played with them, each rabbit would have his or her own personality, voice, and adventures. I recall the comfort I felt many nights and mornings - falling asleep and waking up with a stuffed rabbit clutched in my arms. This rabbit urn-holder would not only provide that same comfort to a child but also a secure urn that acts as a memento of a loved one without being too clumsy as to distract from the rabbit's cuddly qualities. The urn ensures that a child cannot reach the ashes of the loved one but still is able to have them in his or her grasp.
Underneath the heart on the rabbit's torso is a small hole that connects to the opening of the heart-shaped urn. Using a funnel to prevent a mess, the user would fill the urn with approximately one cubic inch of ash or other memento (such as hair.) Urn is then sealed with threaded, black-plastic cap (with glue to make air-tight.) To hide this cap, the rest of the exterior heart is stitched-up.
The rabbit is hand-sewn from 70% polyester fleece with soft polyester filling. The urn was designed on the computer and printed in heavy-duty plastic from my high school's 3-D printer.
The urn would be suited only for people aged three years and older, due to stuffed rabbit's plastic eyes.
Small, heart-shaped urn is already secured inside stuffed rabbit. It can be filled and sealed from the rabbit\\\'s exterior.
Views and dimensions of heart urn.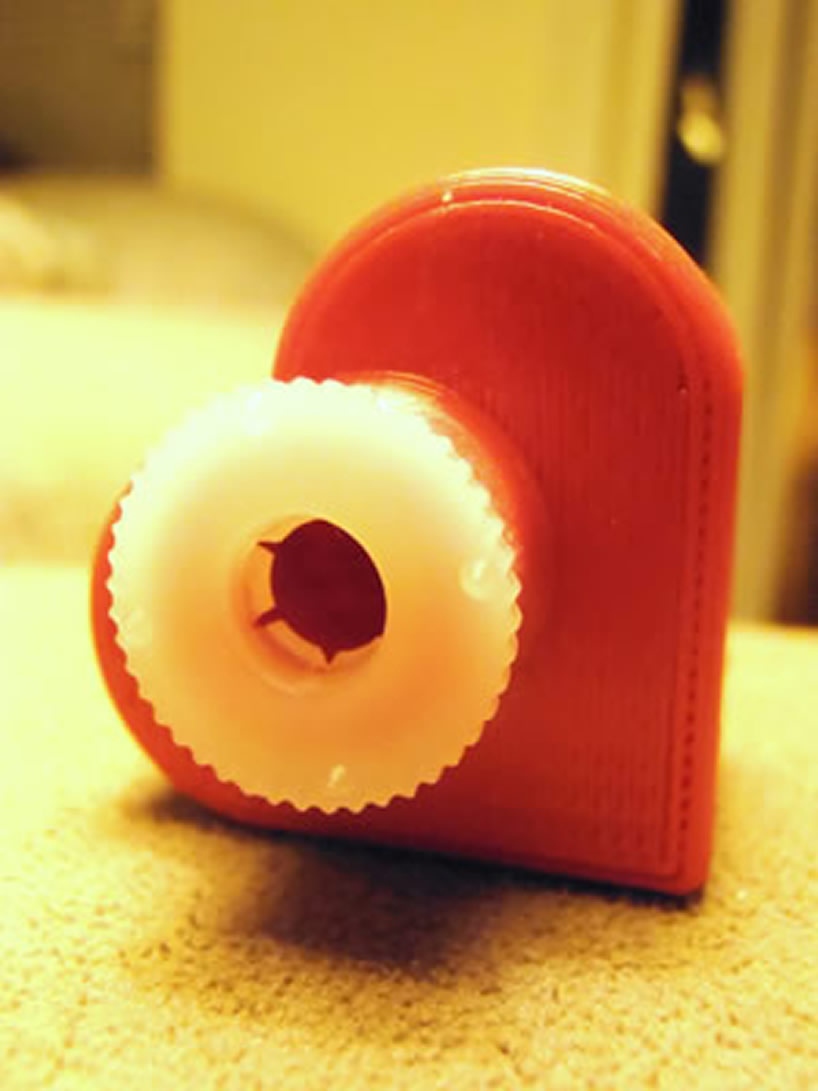 Heart urn as it appears outside of stuffed rabbit.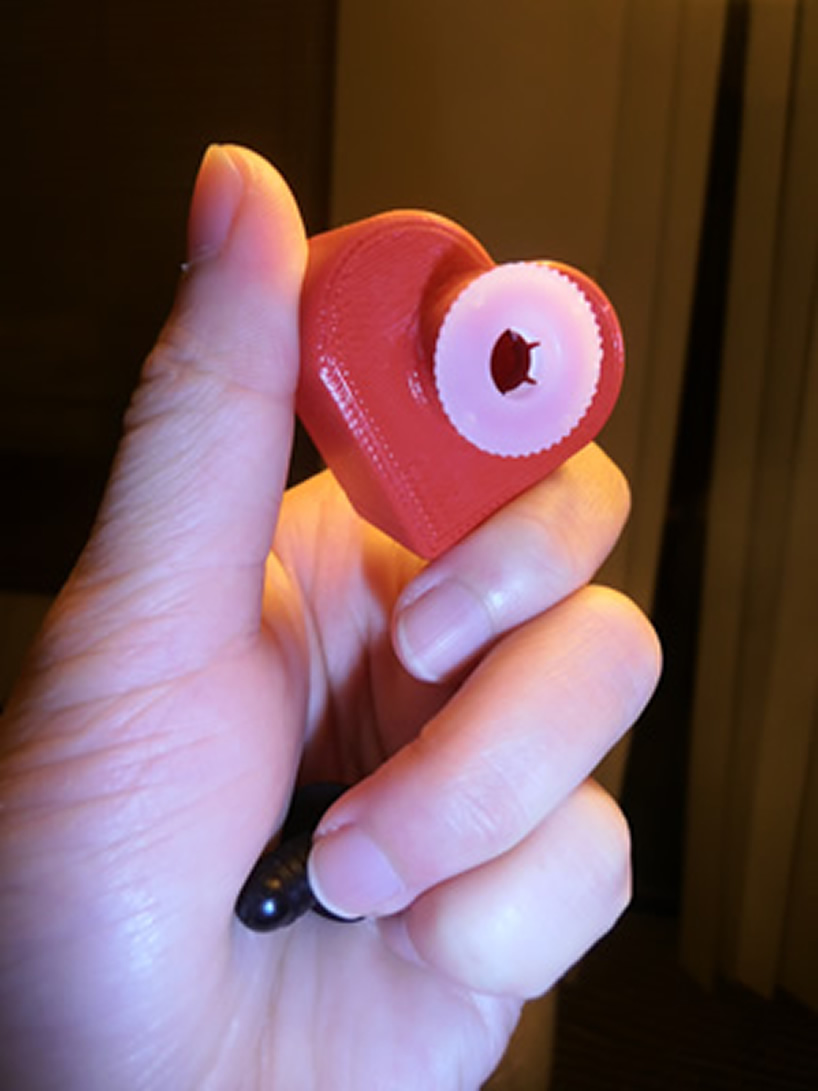 Heart urn with threaded black plastic cap.