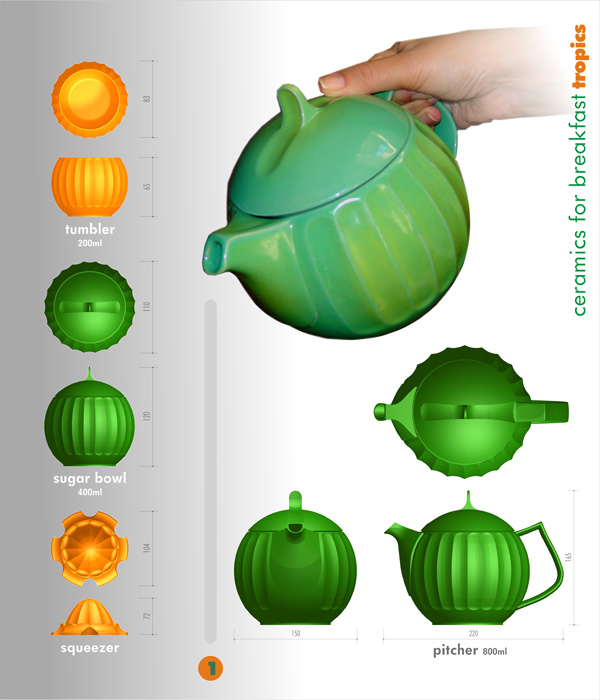 tropics by luis ramirez from cuba
designer's own words:
With geometric shapes that are pleasing to the eye and warm, colorful enamel decorations, the "tropics" ceramic set is well suited to various tastes and atmospheres, being very attractive even to children.
This is a totally ecological design, which encourages us to follow a healthy diet, and it allows us to prepare and serve natural orange, grapefruit or lemon juice, without any reaction between the acids contained in the juice and the varnished ceramic set.
The squeezer can be used combined with the pitcher, in which the citrus fruit can be thoroughly squeezed; and then the juice can be served immediately or it can be kept in the pitcher until breakfast time, for this the squeezer is placed upside down and the pitcher is covered with its lid.
the idea
the use
the process
shortlisted entries (239)