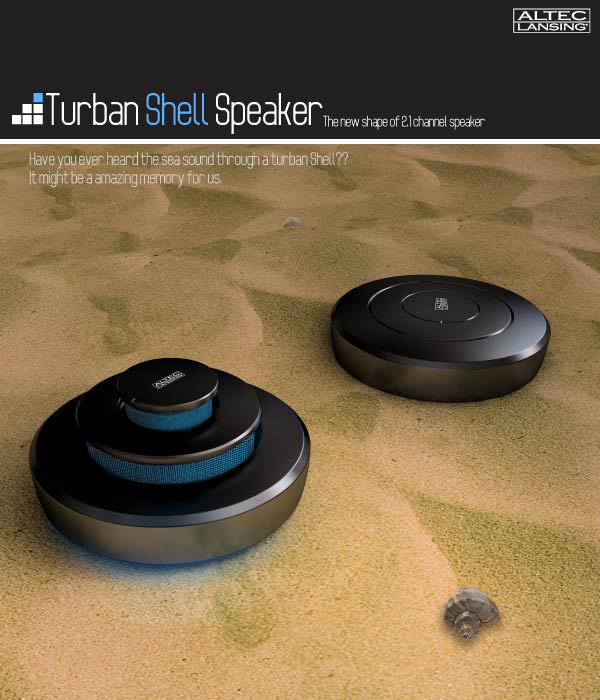 turban shell speaker by Jeong Song Eun from korea
designer's own words:
Have you ever heard the sea sound through a turban shell on the beach?
it might be a intereting memory for us.
This speaker we worked was motivated by this memory.
It has two type of shape. first of all, when it doesn't work, it looks like discus.
but when it works, the shape is changed like turban shell.
this speaker is 2.1 channel.
The hole on bottom which is made by changing the shape,become a woofer.
this emotional speaker will make a opera house of your house.
main page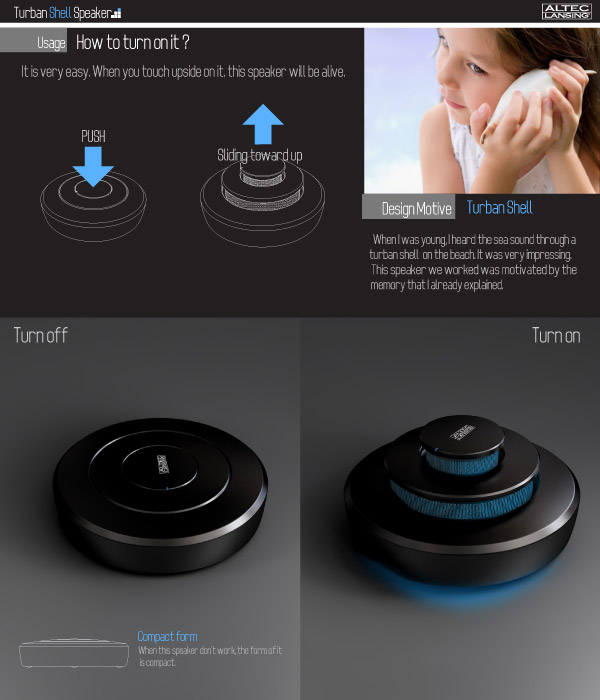 explaining a design motive and how to use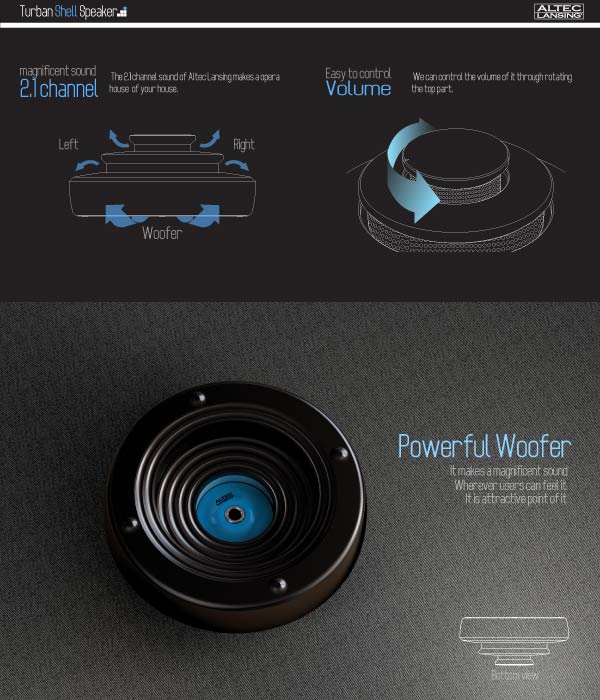 explaining benefits of it and how to control volume
shortlisted entries (155)