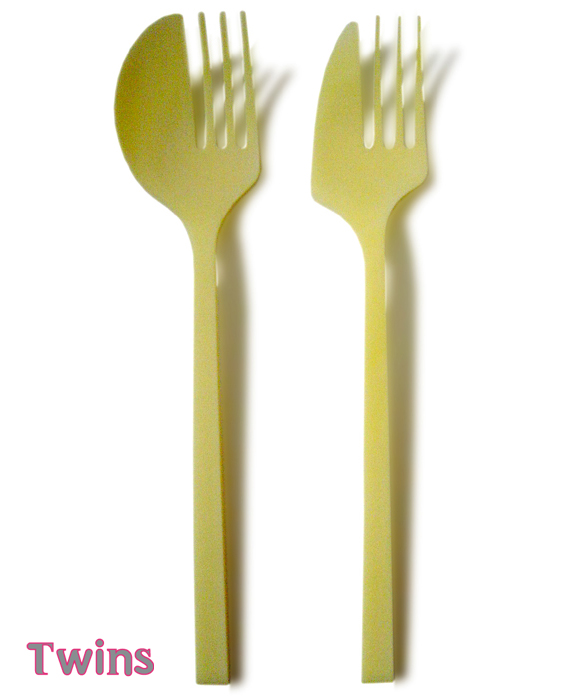 twins by lee ping lauw from uk
designer's own words:
Twins is not only a pair of forks but also can be used as spoon and knife accordingly. Two forks cling together with knife and spoon; give you total different experience when you use twins to having meal. Looks similar but works double!
twins
twins_drawing
shortlisted entries (160)