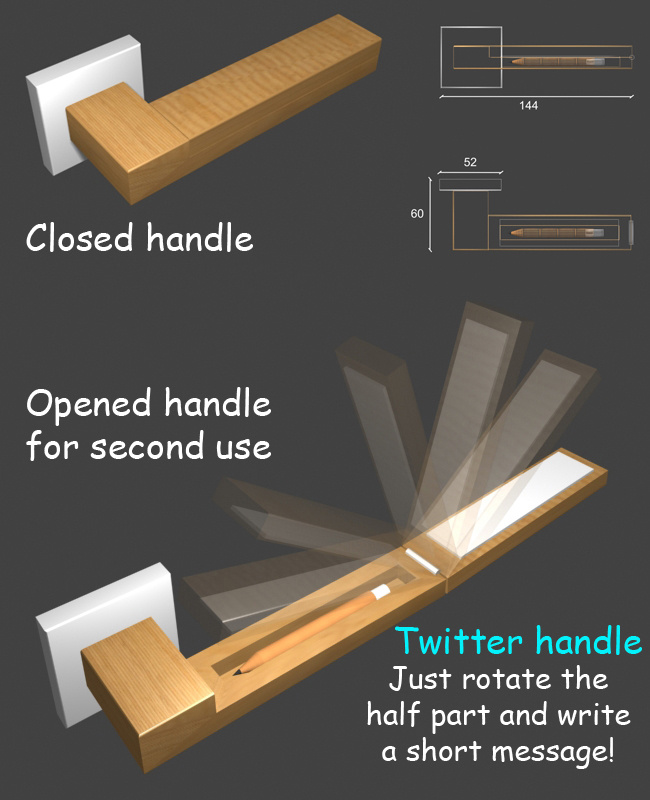 Twitter handle by dimitris Ηaidas from greece
designer's own words:
Rotate the half part and write a short message about you, your feelings or just to remind something to someone. Take the message with you or use the rubber and write again. Also you can leave the message on the handle.
closed handle, opened handle
write something
post it
shortlisted entries (4080)