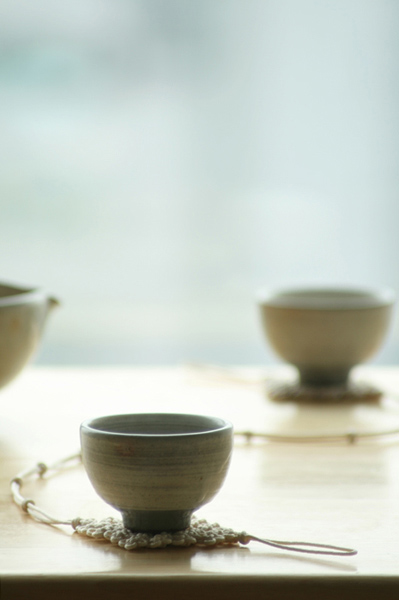 two one by sungho lee from korea
designer's own words:
Two cup pads are made from a piece of thin string. The string is not artificially cut or pieced to another string, but only knotted in traditional way to make two cup pads. And here, it can be thought as a relationship between humans. Because a straw was one of the most general material in the past, our ancestors had to twist pieces of straw and develop many kinds of knots to make their necessaries. As time goes by, the knot is thought as elegant, graceful thing and loved for decoration.
relationship
detail view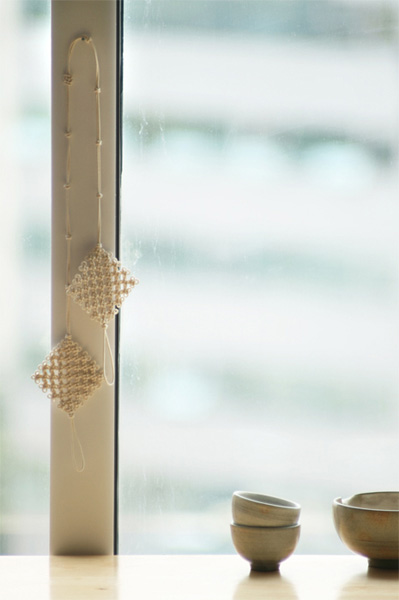 two-one