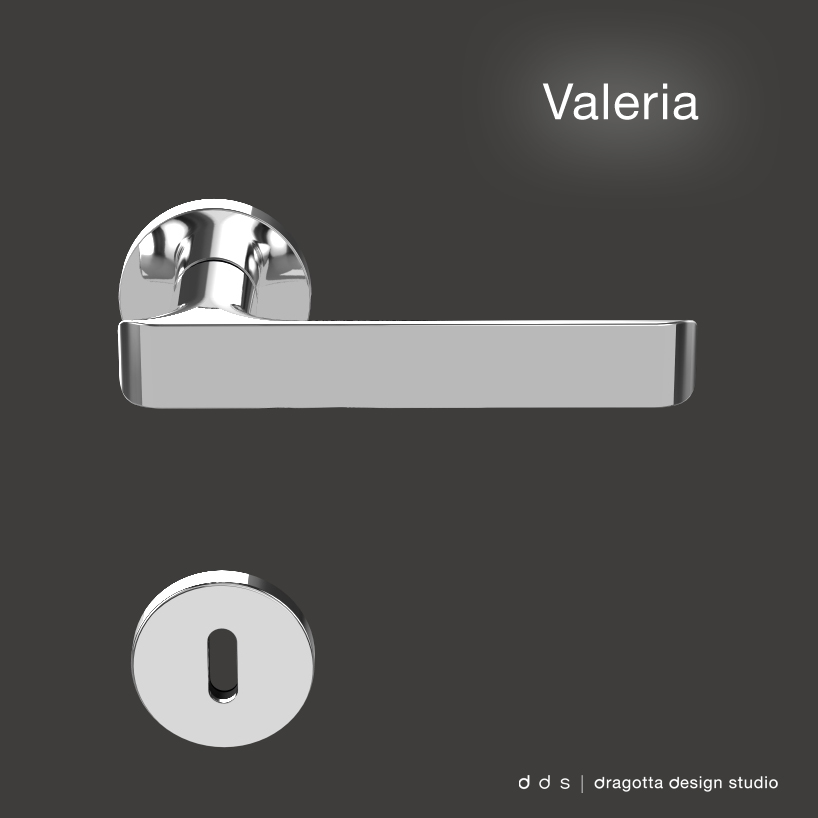 VALERIA by Malcolm Dragotta from italy
designer's own words:
this door handle is characterized by a front design rightly different from the rear one. the former is rigorous and squared, while the latter is rounded and soft. on the left and right side of valeria there's a comfortable zone for the thumb and the palm of the hand. rigorous but soft design at the same time.
Cromo . Chrome
Cromat. Mat Chrome
Cromat. Mat Chrome
Finishings Gamma
shortlisted entries (4084)