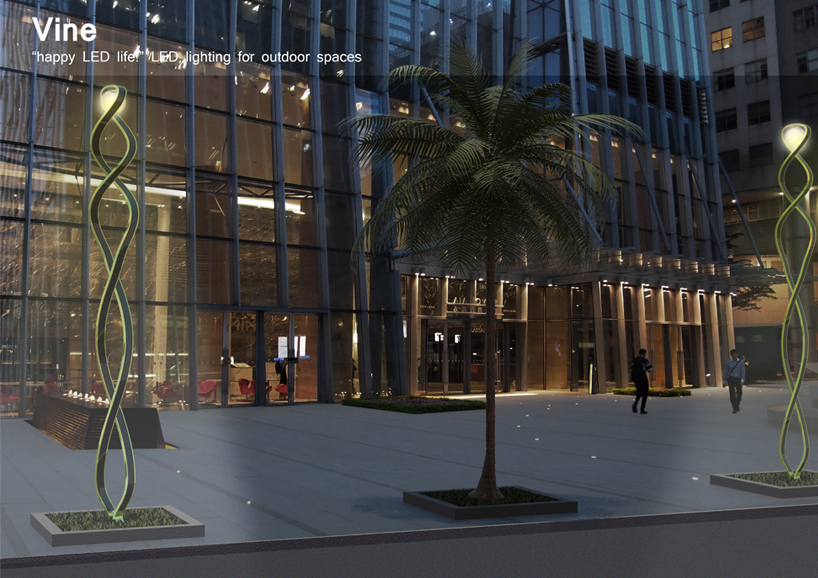 vine by chi kwan chan from china
designer's own words:
Vine is a LED lighting idea for public domain which use solar power as power source. Its spiral structure employ the flexibile korean thin-film solar technology, which provides a larger and all directional surface area to collect solar power. More solar energy is collected which provide enough power for the low energy consumption LED lighting.
The iconic and beauty form is inspired by natural vine which can perfectly match our public environment.
vine at public environment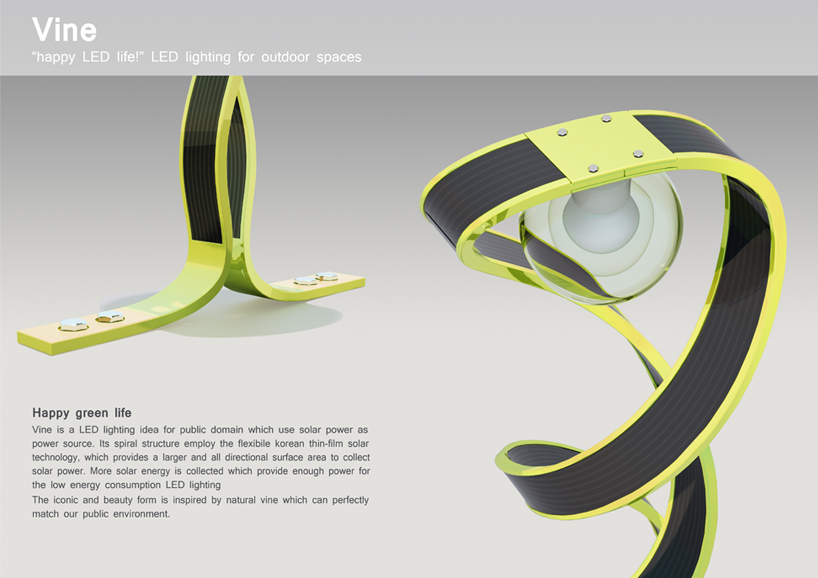 details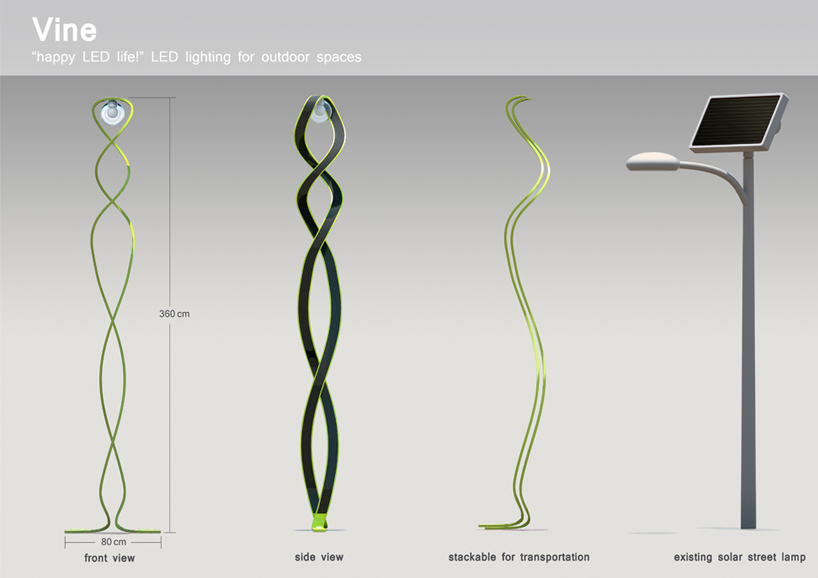 dimension
shortlisted entries (100)