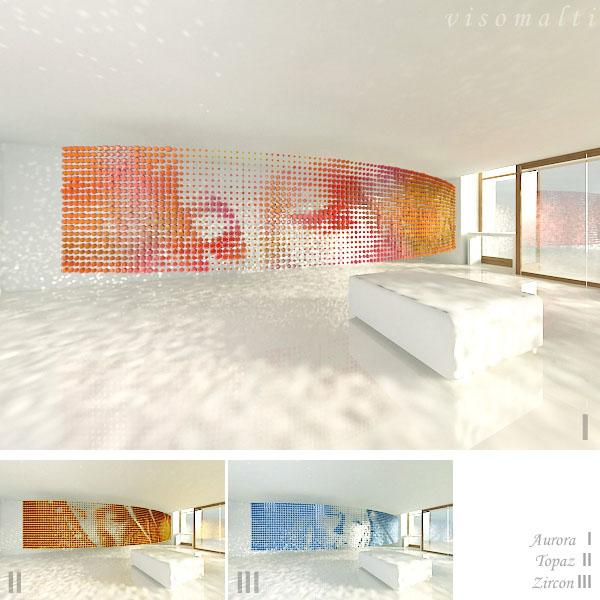 visomalti digital crystal mosaic by alex ho from usa
designer's own words:
VISOMALTI (visual "smalti" - the Byzantium word for colored glass mosaic) is a crystal mosaic created with digital imaging technology. Artwork colors and tones are analyzed to determine the size and position of individual crystal. Pieces of crystal are then secured on a wire framework in flat planes, curved surfaces or other 3-dimensional shapes to fit any architectural space.
displays
process
showroom
shortlisted entries (519)