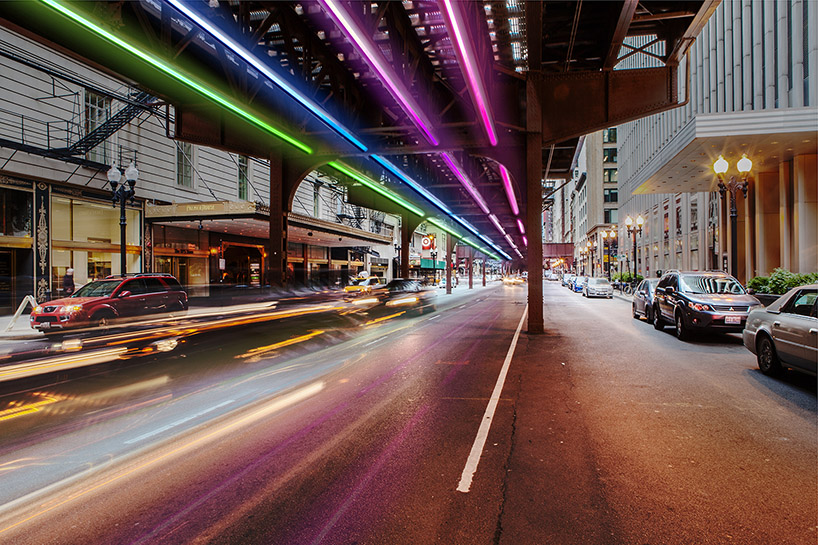 The Wabash Lights by Seth Unger from usa
designer's own words:
The Wabash Lights is a site-specific, interactive light installation on the underside of the Wabash Avenue elevated train tracks in Chicago's Loop. This proposed work of public art incorporates over 5,000 programmable LED light tubes to transform an iconic piece of infrastructure into a canvas for a dynamic, interactive experience, and serve as a catalyst for a re-energized Wabash Ave.
Wabash Avenue is nestled between two major thoroughfares in Chicago: historic State Street to the West and glamorous Michigan Avenue to the East. Wabash and the elevated train tracks that run along it are a uniquely Chicago; representing the gritty, hardworking nature of Chicagoans. Despite its authenticity, Wabash Ave is largely neglected by locals and tourists.
The Wabash Lights will use the Phillips iColor Accent fixture for its infinite customizability and programmability. The entire two-block installation will be controllable via a website and smartphone app that will allow anyone in the world to design the lights and schedule when their design goes live.
The Wabash Lights is a first-of-its-kind transformation of public infrastructure into a canvas for any person, anywhere, to use as an instrument for self-expression inspiring residents and visitors, boosting civic pride, and fostering a safe, well-lit downtown.
The Wabash Lights will transform the Wabash Ave. corridor in Chicago into an interactive instrument for self-expression.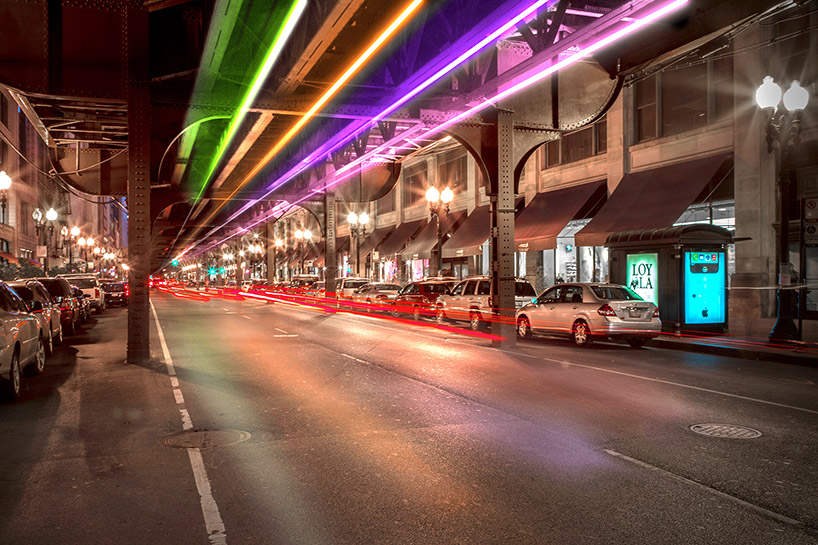 Byproducts of The Wabash Lights will include the fostering of a safer, well-lit downtown, promotion of Chicago as a global destination, and attraction and retention of Wabash Ave businesses.

The Wabash Lights will be a catalyst for arts, helping to facilitate events that would have not otherwise been possible; dance, theater, music, and art events will find a home beneath a reinvigorated corridor.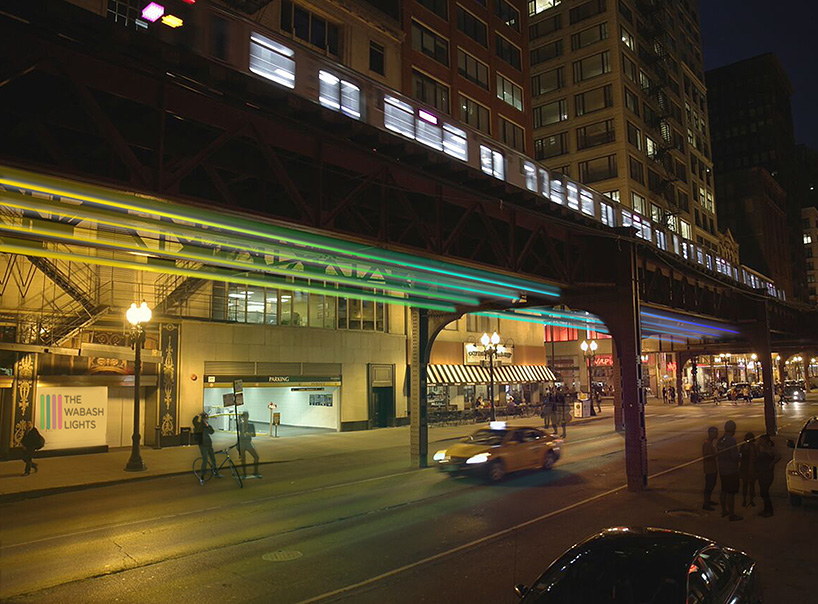 The Wabash Lights will build on the rich history of public art in Chicago and be the largest piece of public art to come to the city since the completion of Millennium Park
shortlisted entries (100)