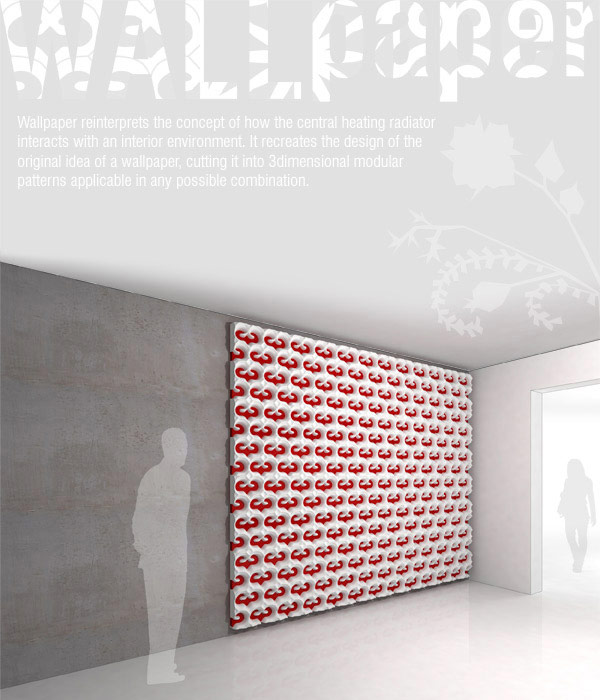 wallpaper by andrea portugal deveza from portugal
designer's own words:
WALLPAPER reinterprets the concept of how the central heating radiator interacts with an interior environment. It recreates the design of the original idea of a home wallpaper, cutting it into 3dimensional modular patterns applicable in any possible combination. Modularity allows to create your own decorative "masterpiece" element or even to cover an entire wall, bringing it to its' maximum potential. It is definetly a simple combination of decoration and function. Each module is composed by a coloured insulation panel fixed to the wall, working also as wallpaper background, onto which are applied the hot water pipes following the pattern guides. The outter shell, covering the pipes, is also fixed directly onto the background panel, becoming the 3dimensional wallpaper pattern itself.
3dimensional wallpaper heating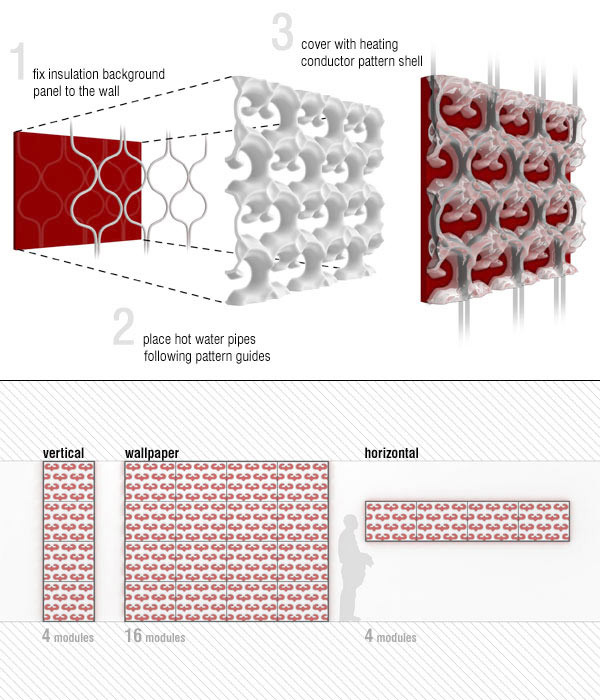 modular assembling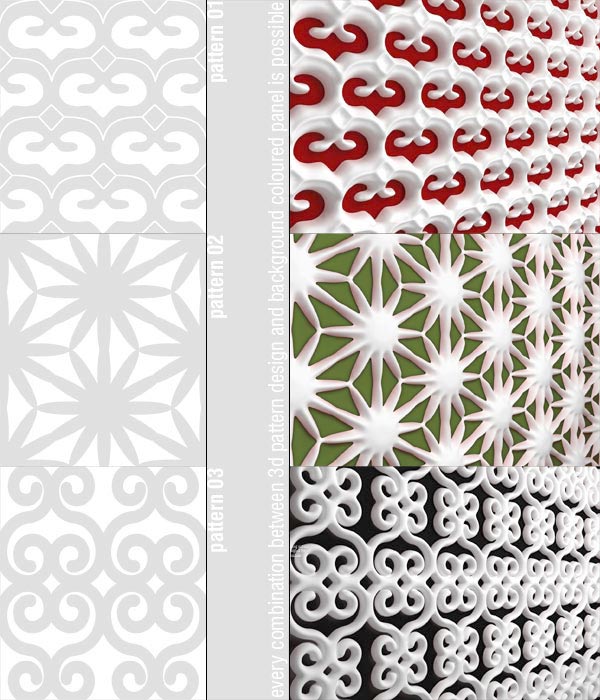 pattern and background colors
shortlisted entries (117)