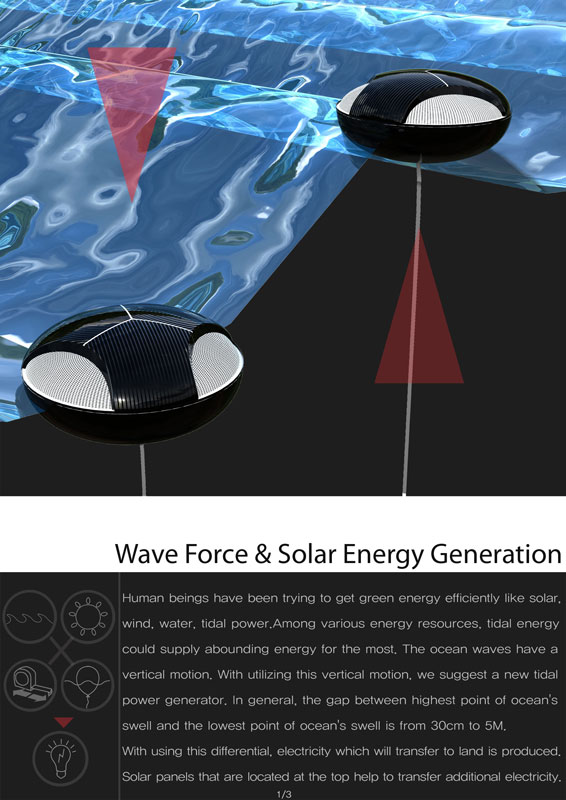 wave force & solar energy generation by seung woo jung from korea
designer's own words:
Human beings have been trying to get green energy efficiently like solar, wind, water, wave force. Among various energy resources, wave force could supply abounding energy for the most.The ocean waves have a vertical motion. With utilizing this vertical motion, we suggest a new wave force generator.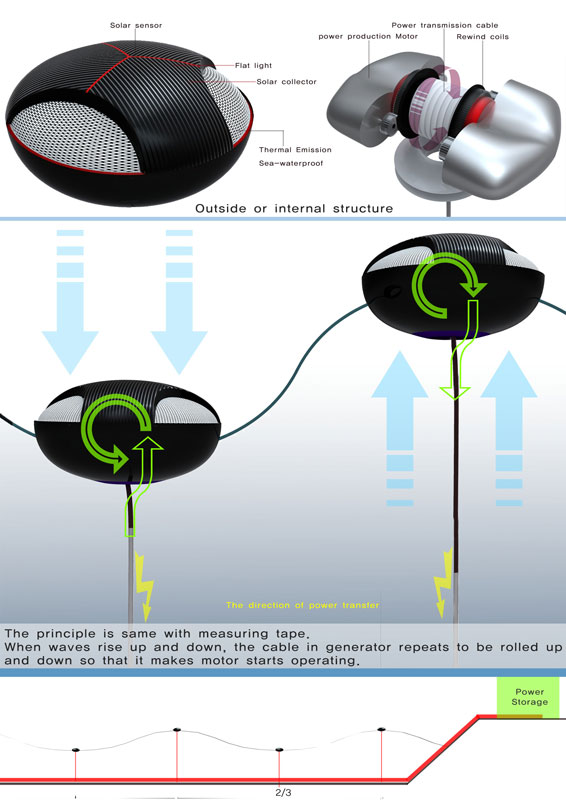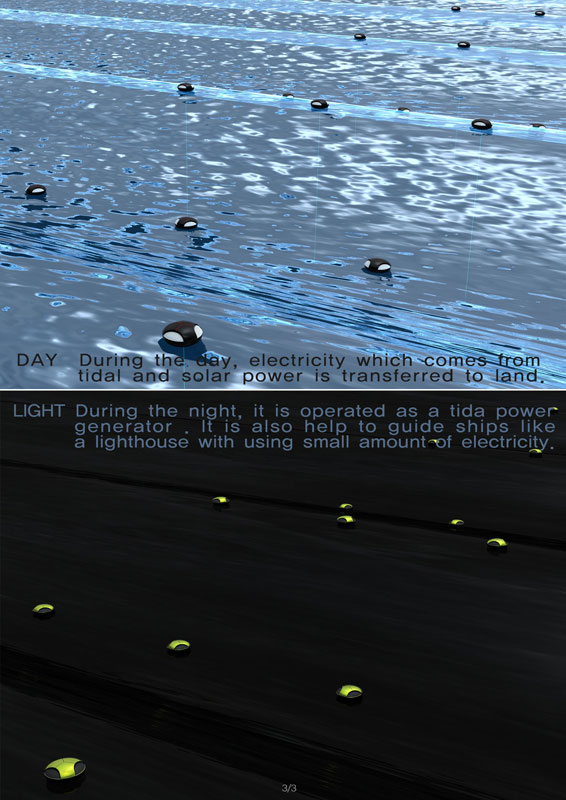 shortlisted entries (1588)