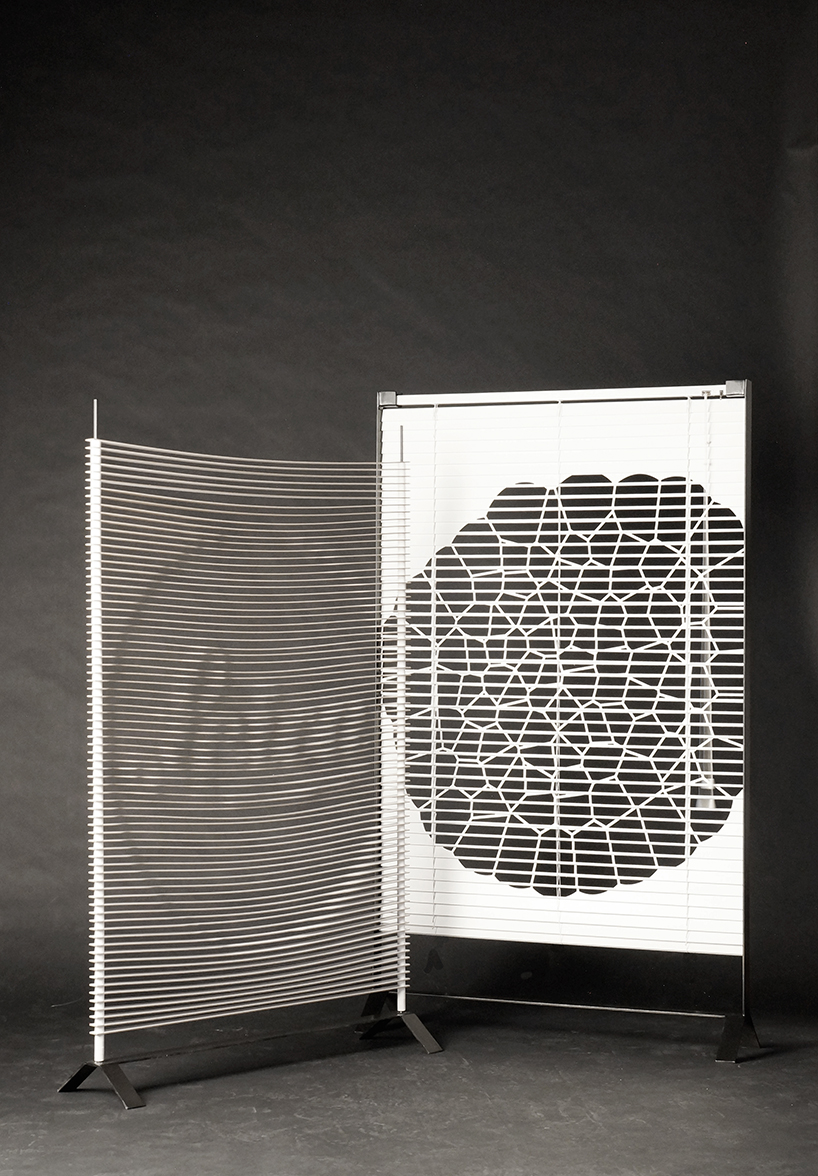 wave+tri+voronoii by jeongdae kim from germany
designer's own words:
The room divider can be easily put anywhere, where people live and work - both in private and public spaces.
He divides not only the space but evaluates it as a design object. For customers who want to design their individual spaces, this room divider is very suitable. On the one hand, to visualize the corporate identity in an office or institution. On the other hand, to create an unforgettable gift for a special day or to make a monument for an important person.
A 3mm wooden or plexiglas panel is milled with an image, which was chosen by user and processed with 3d program (Rhino Grasshopper), which was good to work with theme generative design. For wave a common logo (Leica) is chosen and calculated in a way that it appears through the waves on the single bars of the wooden panel. tri was so calculated with brightness of a image that different-sized triangles can be engraved. voronoii is made from a nature pattern, his radius, size and distance could be also adjustable by user. The structure of a conventional blind is used for it. The angle is adjustable and it can be moved up and down.
wave+voronoii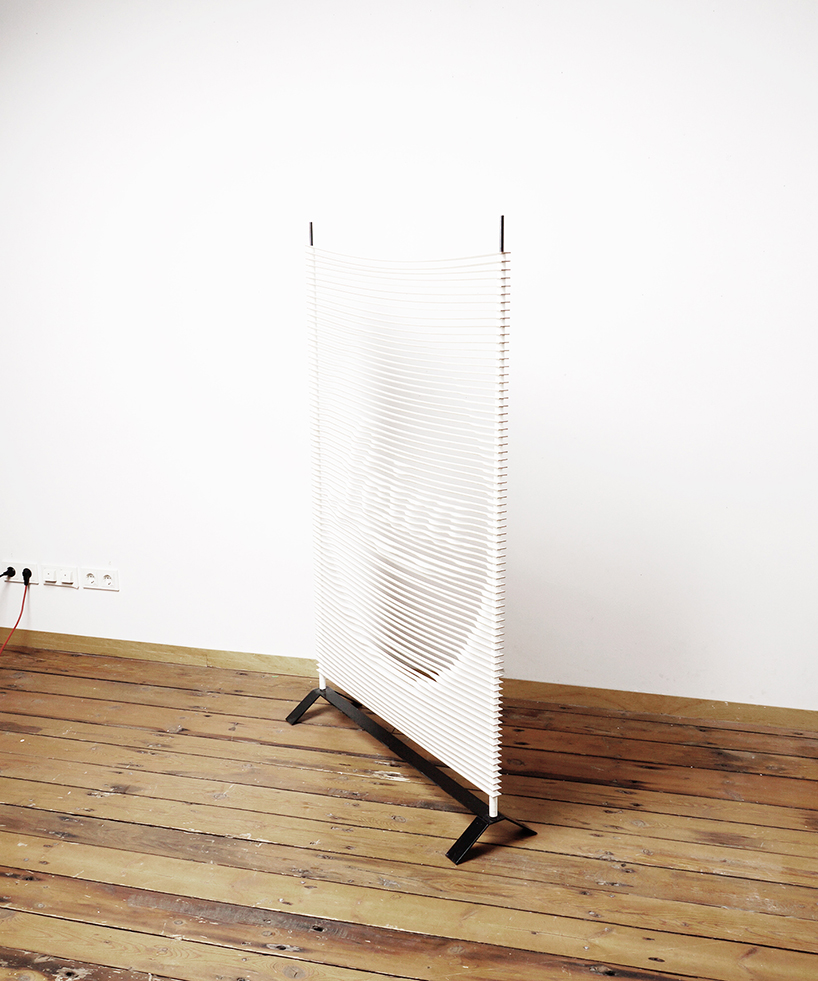 wave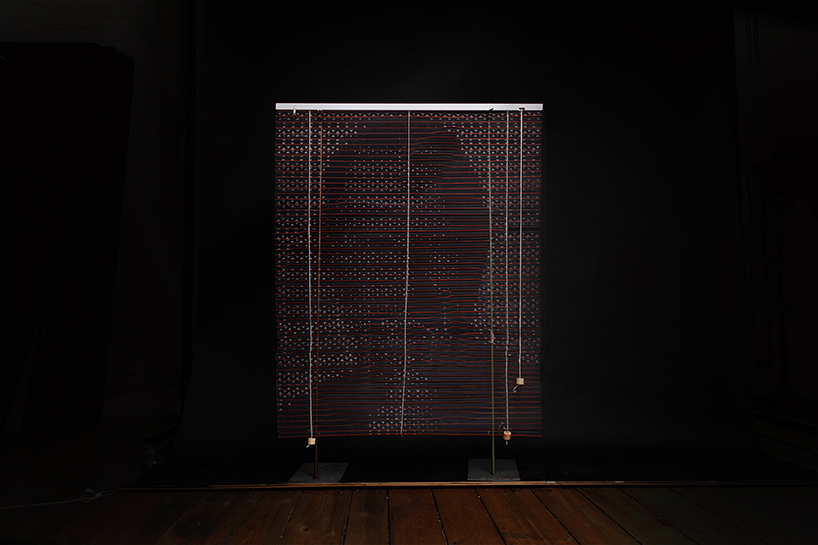 tri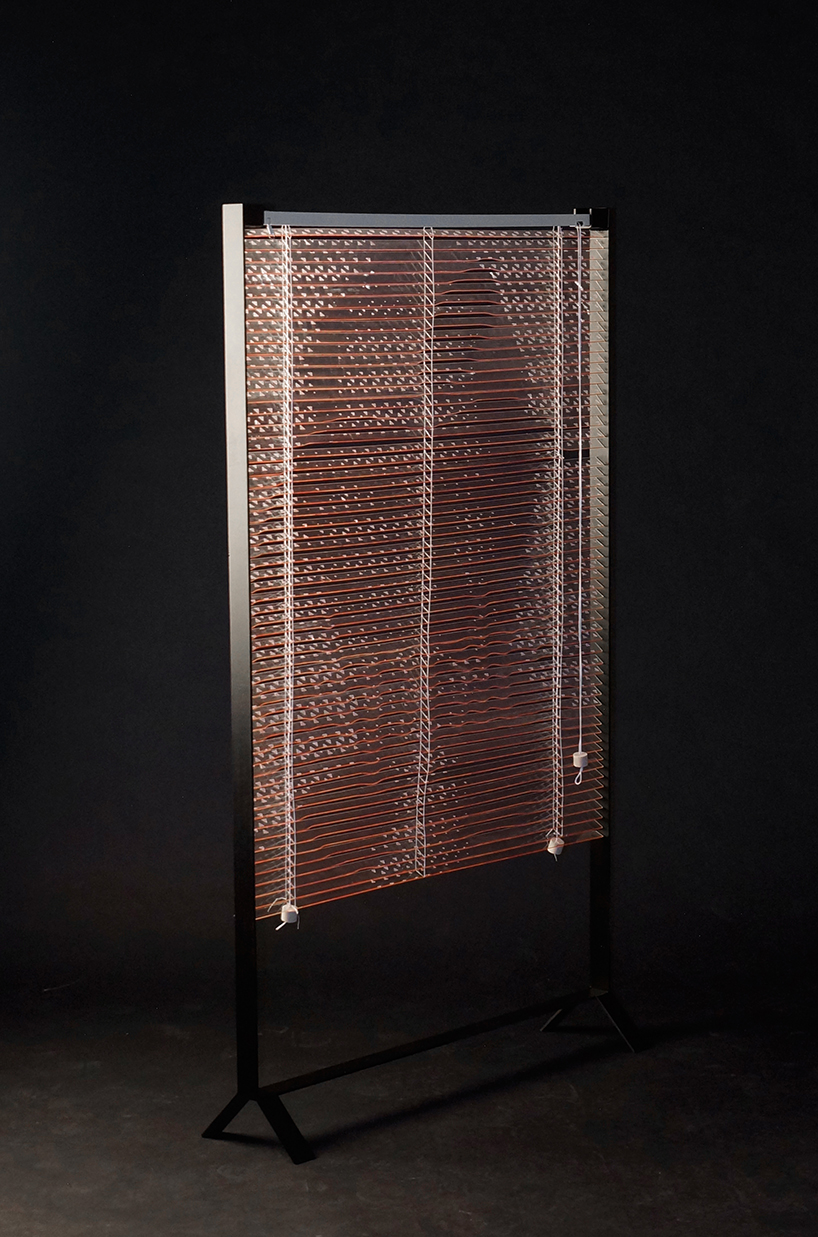 tri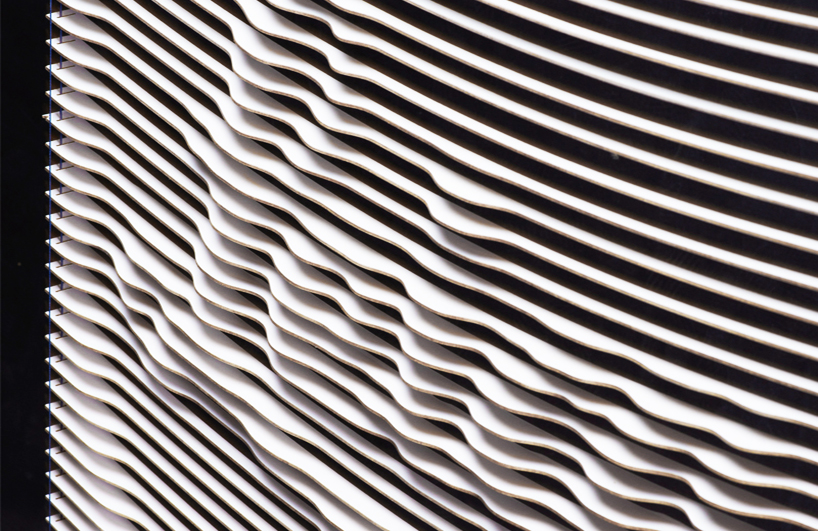 wave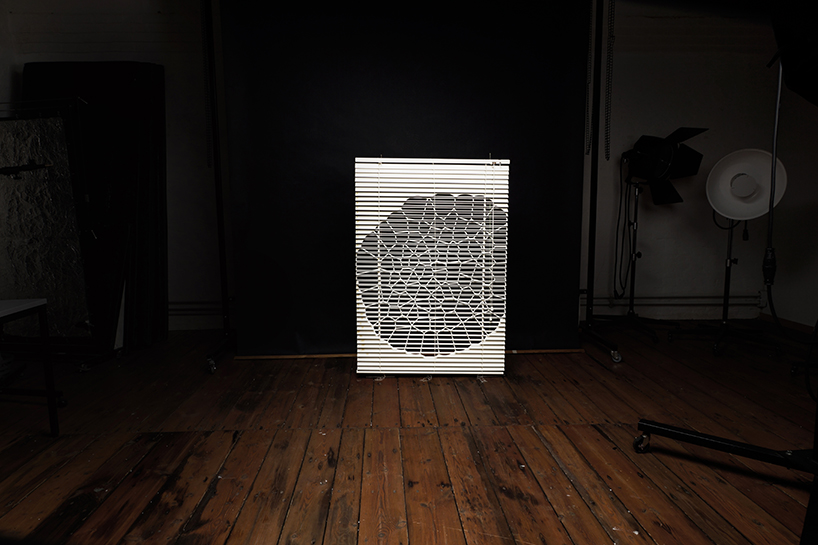 voronoii
shortlisted entries (200)