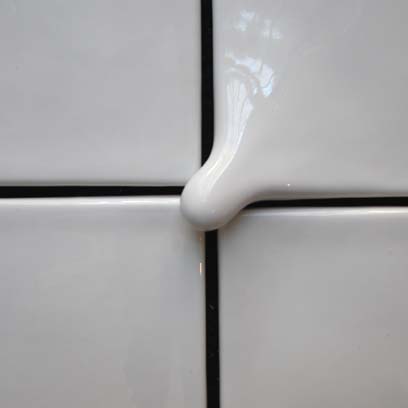 W.C.(water closet white cube) by analia segal from argentina
designer's own words:
A wall is the place where the human body entwines with its habitat. It is the arena where sensuality and rationalism coexists.I became interested in tiles. as an element commonly used both in intimate (bathrooms or kitchens) and grand settings (subway stations, hospitals, etc) which embody the notions of handcraft and mass production. They are woven with the history of civilization, and their origins go back to ancient Egypt, and were used from the roofs of Chinese temples to the floors of renaissance Cathedrals, and the façades of Mexican buildings. My designs examine the relationship between the body and one's immediate surroundings. By manipulating the surface of tiles, I am transforming the architectural space into a locus for exploration. The fleshy quality they acquire as a result of this interaction reinforces the contrast between the transience of the body and the endurance of architecture. The subtle alterations in the nature of these architectural settings provoke and challenge our perceptual possibilities. I believe desire gets in the way of our perception.I believe we transform the places we inhabit while we are being transformed by them; they become our caves, spaces for revelations.I am interested in my work in revealing the psychological complexity of constructed space while appropriating architecture as a stage for latent, unconscious projections. I intend to produce a common point where the physical, psychological and spatial parameters of our experience collide.
detail tile project W.C. (water closet-white cube)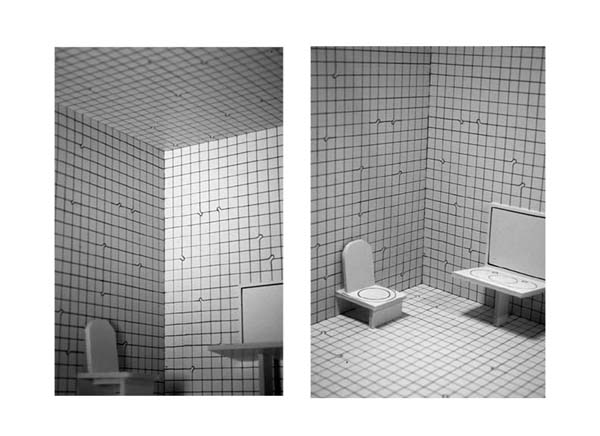 W.C.(water closet/white cube) maquette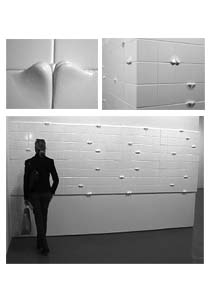 MARTI-wall installation