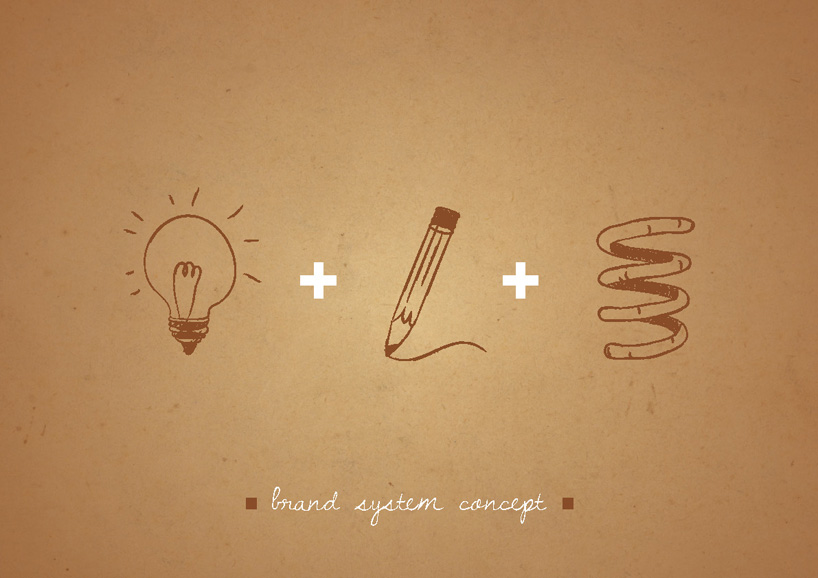 where the idea begins by minimalmayer from hungary
designer's own words:
The logo summarizes the spirit, that the Moleskine brand involves.
The pencil is an essential tool that is suitable for recording sketches and ideas and also a marked symbol.
The lightbulb is a powerful symbol, which refers to the multitude of flashing ideas while designing.
The spiral points the way, which we pass while we are sowing on a paper our ideas.
The typography and the three symbols combine in a visual sign which is easy to remember and advertises the Moleskinerie brand.
brand system
logo design
logo typeface
color palette
stamp view
logo presentation
shortlisted entries (2162)