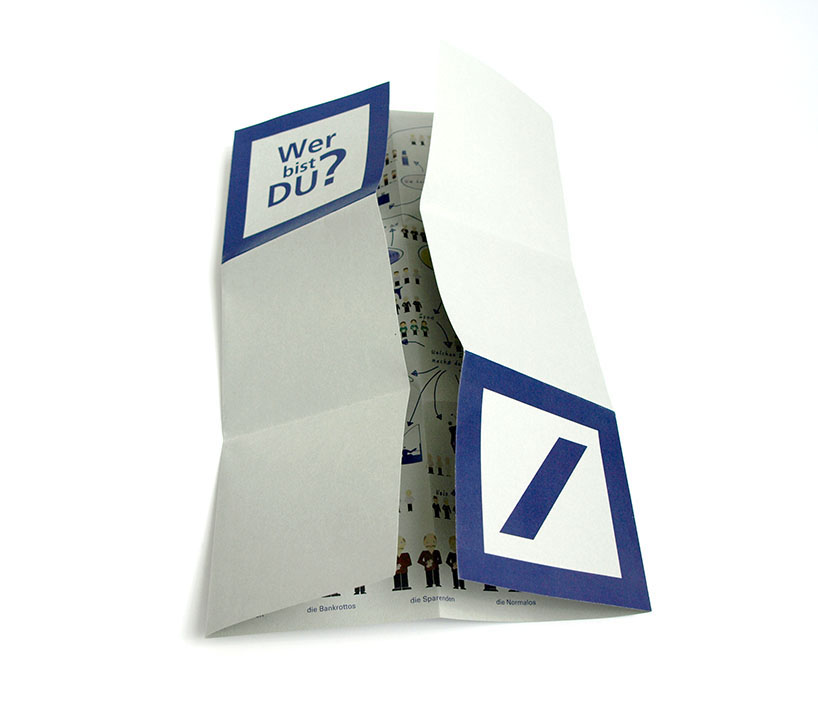 Who am I? by Eisenack from germany
designer's own words:
The Time is changing. The reasons for this mainly lie in the change of digitalization and the consequent desire of many people to do everything digitally, convenient and quick. In this time of digitalization, it is especially important for the generation who are not the digital natives, to give information about current issues, changes and offers in an expert way.
Based on this idea an analog and digital game platform has been developed with the help of which the existing customers and potential new customers of Deutsche Bank can learn about banking and beyond, the individual employee can get personal insights, preferences and important information about the respective customer experience.
The result is an amusing illustrated folder on which the own Deutsche-Bank-type can be figured out. In addition, a digital game platform is created, on which the customer or potential new customer gets offers of Deutsche Bank for its individual banking types.
The total package named "who am I?" focuses on a large spectrum of the target group, which also includes the gender-sensitive aspect, the play instinct of every human being and especially individual offers for each customer of Deutsche Bank.
Who are you – analog folder to find out personal bank types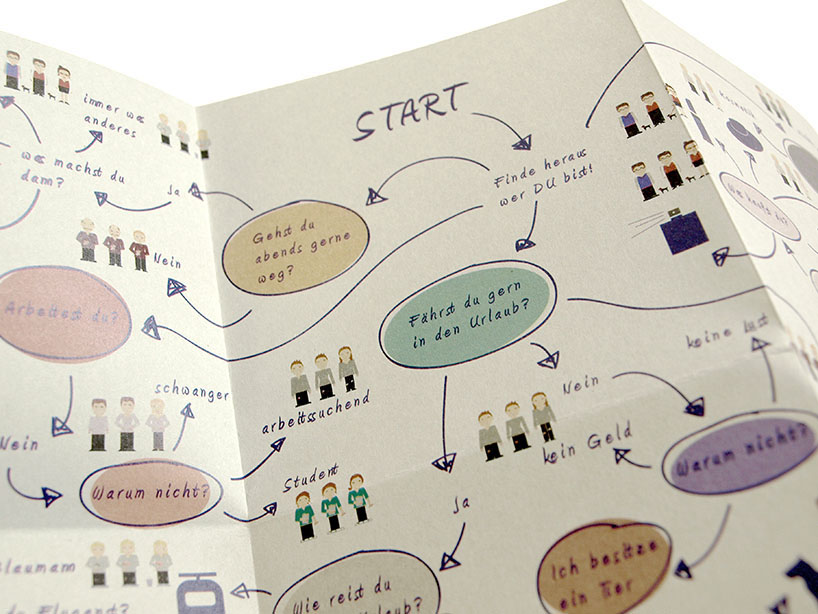 Opened analog folder with link to online game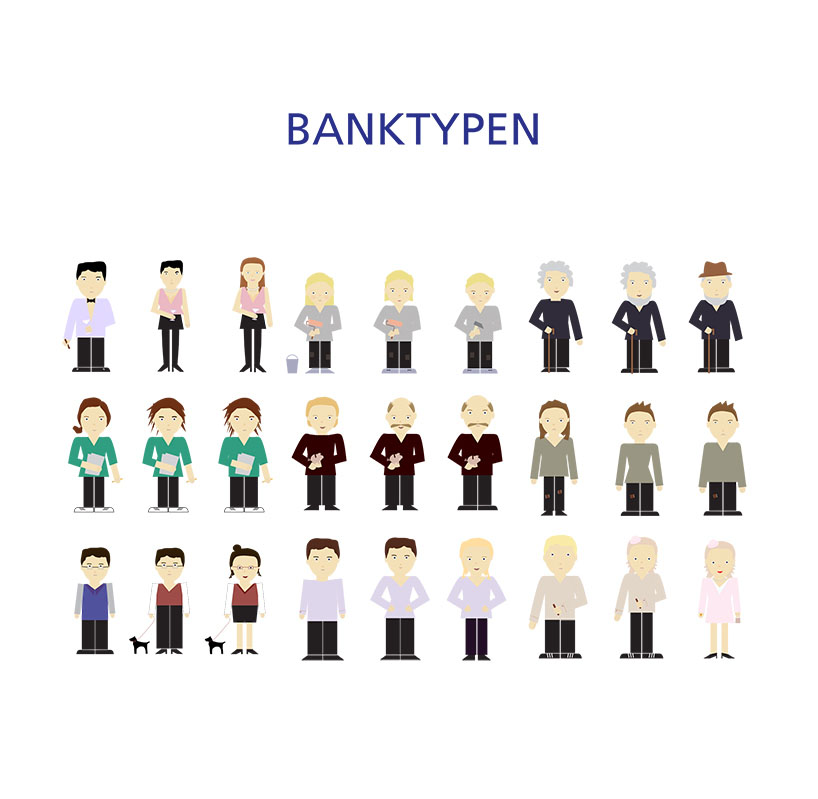 View about the different bank types with focus on gender-sensitive aspects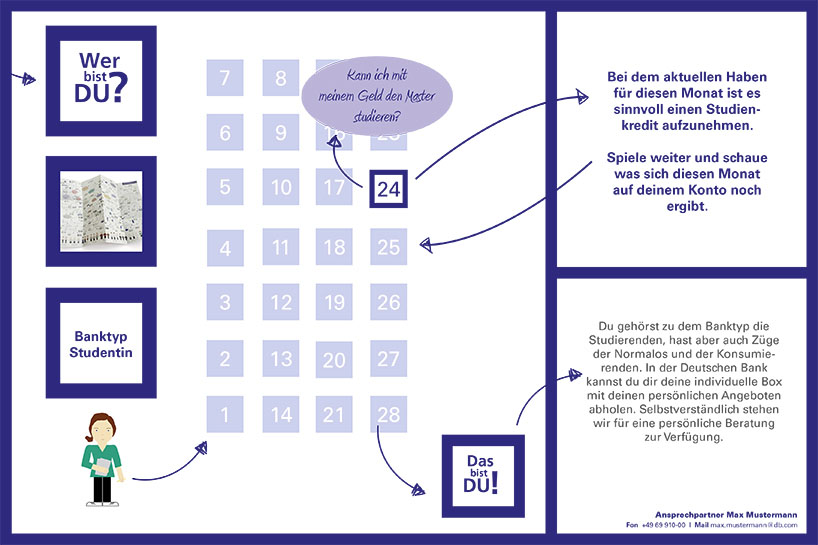 Online game platform to find out personal offers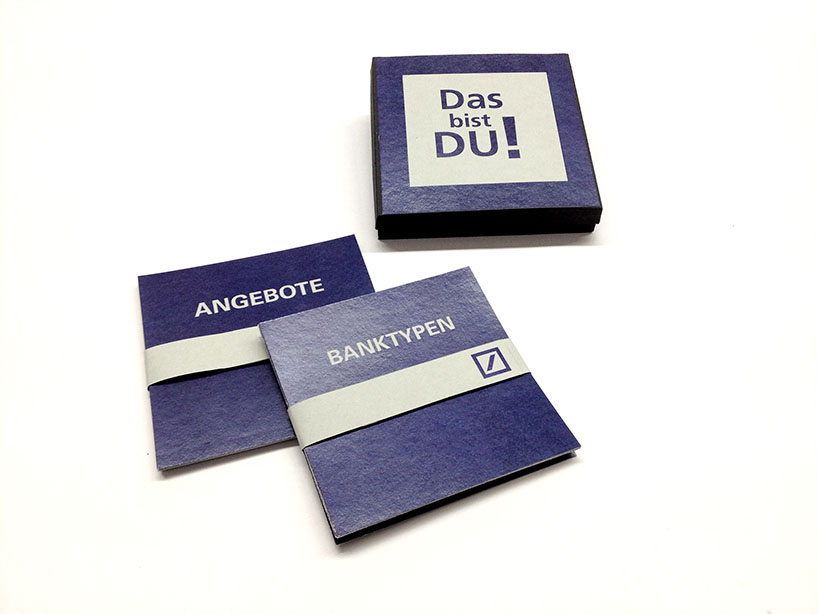 Indvidual offers for individual bank types in a personal box


Cards present the offers of Deutsche Bank