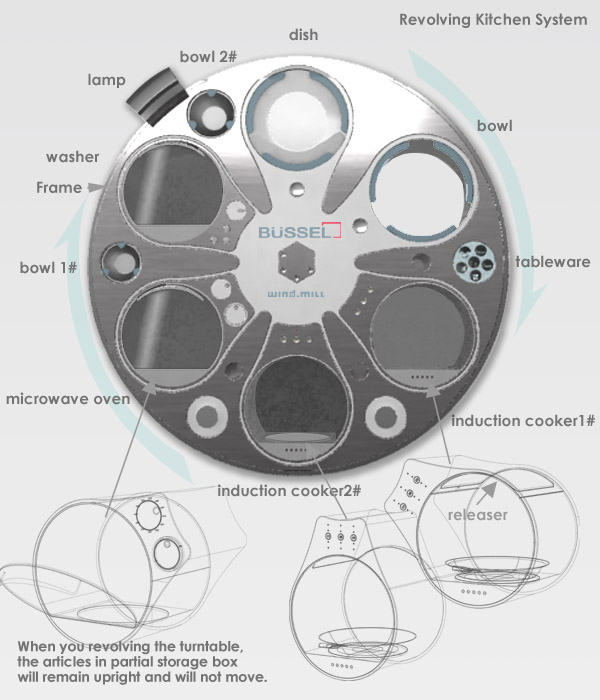 windmill by tao ma from china
designer's own words:
The future kitchen system which clings to the wall closely consists of Revolving Kitchen System
and Revolving Refrigerator System.. The new kitchen system with well-equipped functions is easy to operate. Besides, the table and chairs can also be built in the wall and you can draw out them from the wall. Thus an unprecedented commodious kitchen space is created.
Revolving Kitchen System
Revolving Refrigerator System
The future kitchen system
shortlisted entries (156)