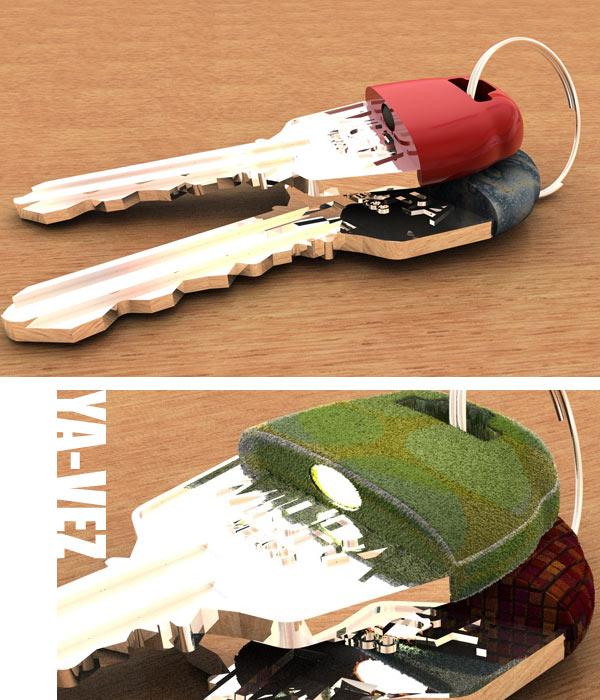 ya vez by oscar aguirre from mexico
designer's own words:
rubber wrap for your keys, it includes a battery powered led. when pressed, the LED will show a bright light. usefull when you arrive late to your house and want to pass unnoticed, or when you dont want to slam your face against the door.
shortlisted entries (211)