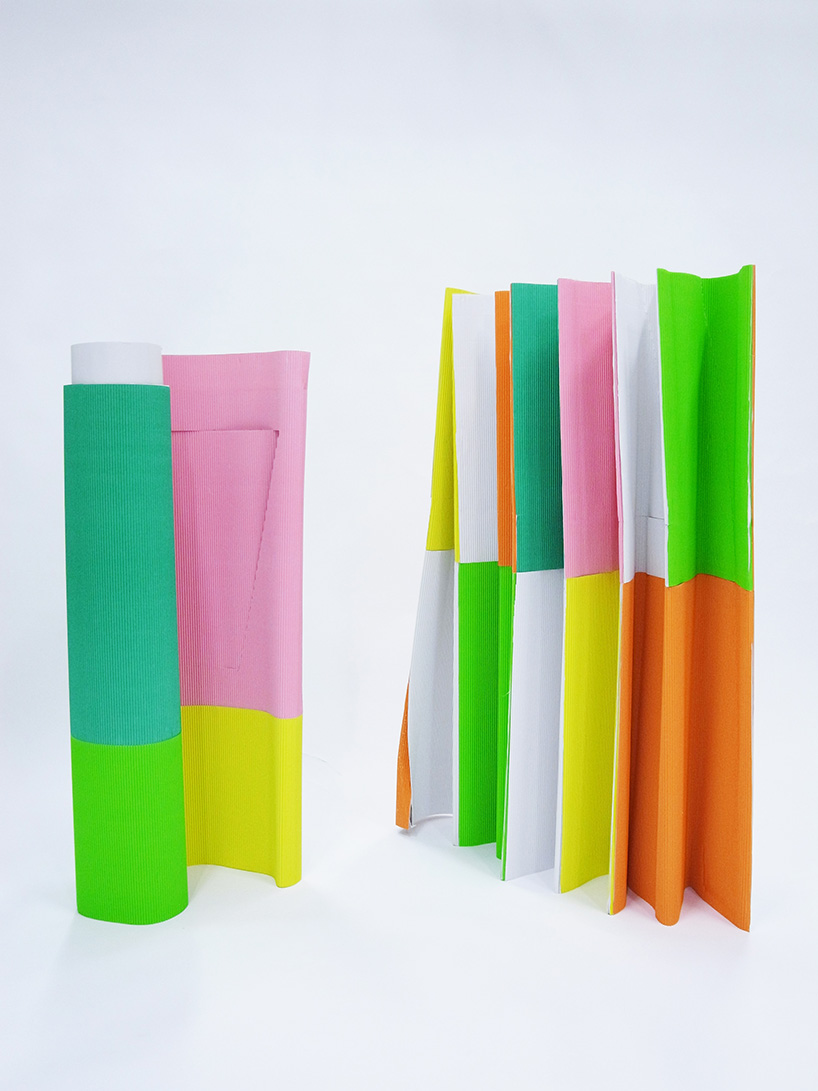 yamaori taniori tent by hasegawaiyo from japan
designer's own words:
This is a simple structured tent, made of kraft paper with "mountain & valley" folding line. It can be easily put up by adults and children; with the idea of Origami.
The purpose of this tent is to "rest and revive the senses".
Visitors of this tent will be welcomed to rest in the cosy atmosphere, filled with nostalgia and security. Through the act of creating the tent, with the sound and smell of the paper, the grown ups will find themselves going back to their childhood.
The tent will also revive the aesthetic sense of Japanese.
Origami is a traditional form of art, which everyone is familiar in Japan. It is a common children's play, usually taught from family and friends. Repetition of delicate foldings creates countless unique shapes.
The idea of this tent is taken from Origami.
Visual surprise that a plain sheet of paper becomes three-dimensional in a simple work, tactile when folding the paper, smell and sound which you will experience inside when the tent is built.
All of which reminds the 5 sense of Japanese.
The other reason that I created this tent, is the Great East Japan Earthquake in 3.11. I was studying art and design at College in Tokyo. On the news, I saw the lives of people in the shelter with full of distress and uncertainty.
I was in despair. In a time when people were facing such hardships, I had no clue of what I could do.
Can design relieve people's sorrow?
In such anxiety, I decided to cast a challenge to myself, seeking for what I could do. The first thing that caught my eyes were the "cardboard wall" set in between the spaces of evacuees at the temporary shelter. It was playing an important role of privacy protection.
This came to my mind, that I could add one simple action to turn it into a tent, and it would be something which will brighten up the heart of people. This is how I came up with the tent, utilizing the principle of Origami.
This tent is evolved from the fun of Origami put into a practical design.
It can be applied with stronger paper or materials that can be used semi-permanently. It can also be developed with various folding patterns, and by doing so colors on the surface can change and make interesting visuals.
It is with my wish, that we overcome this crisis with design, intrinsic to Japanese senses.
yamaori taniori tent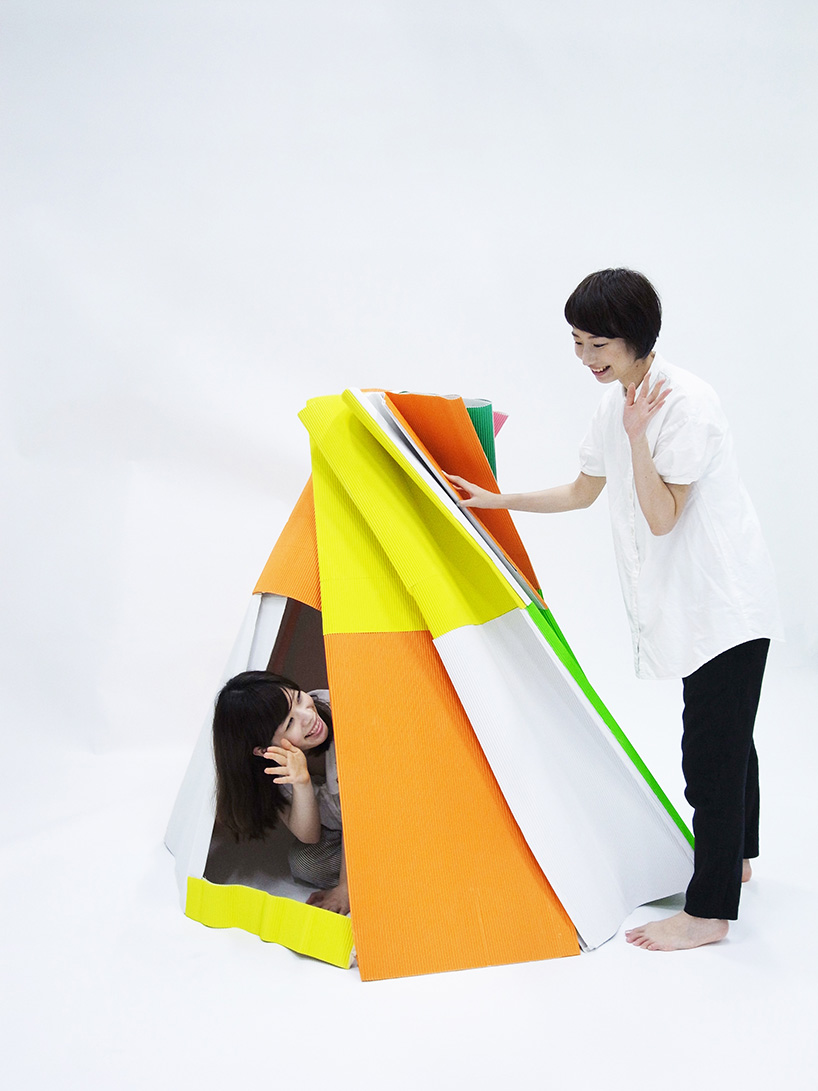 patternA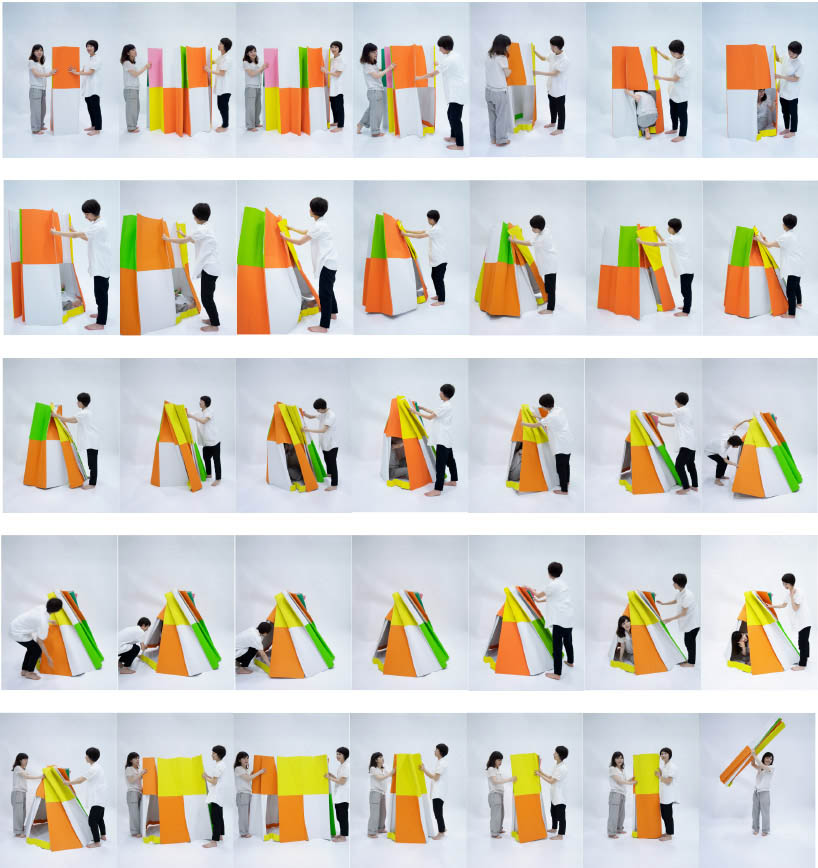 how to assemble patternA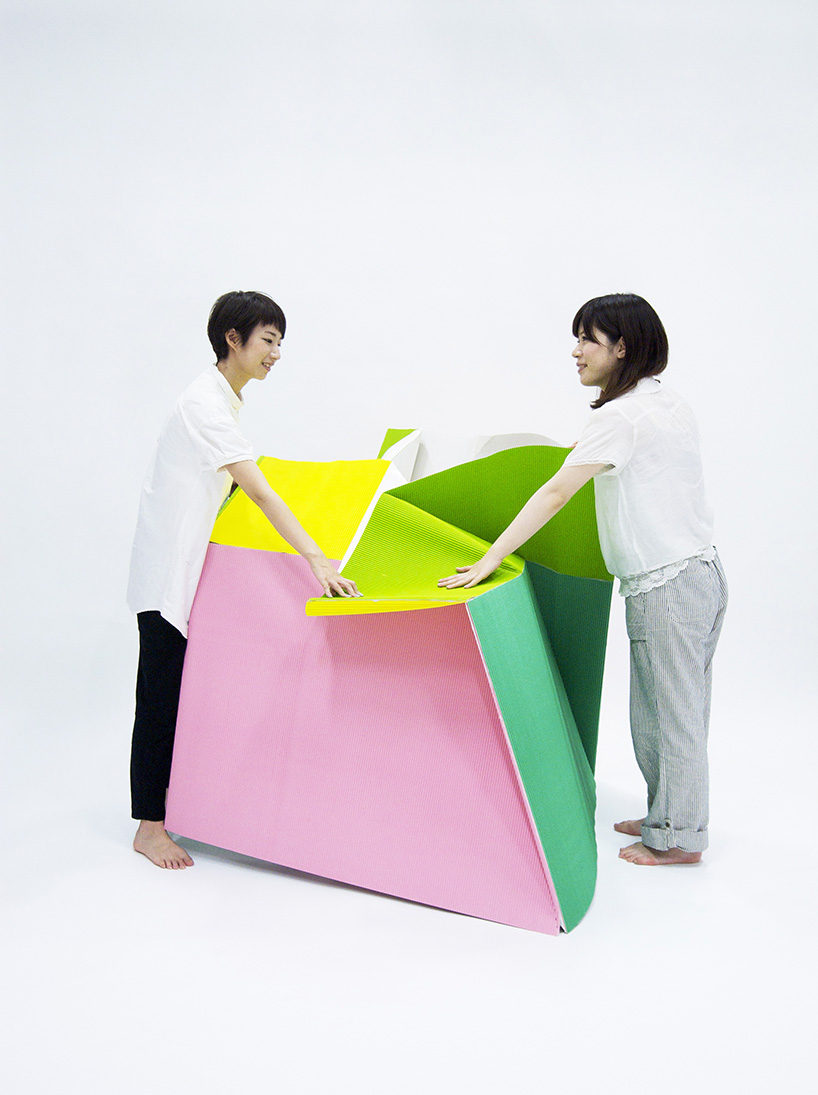 patternB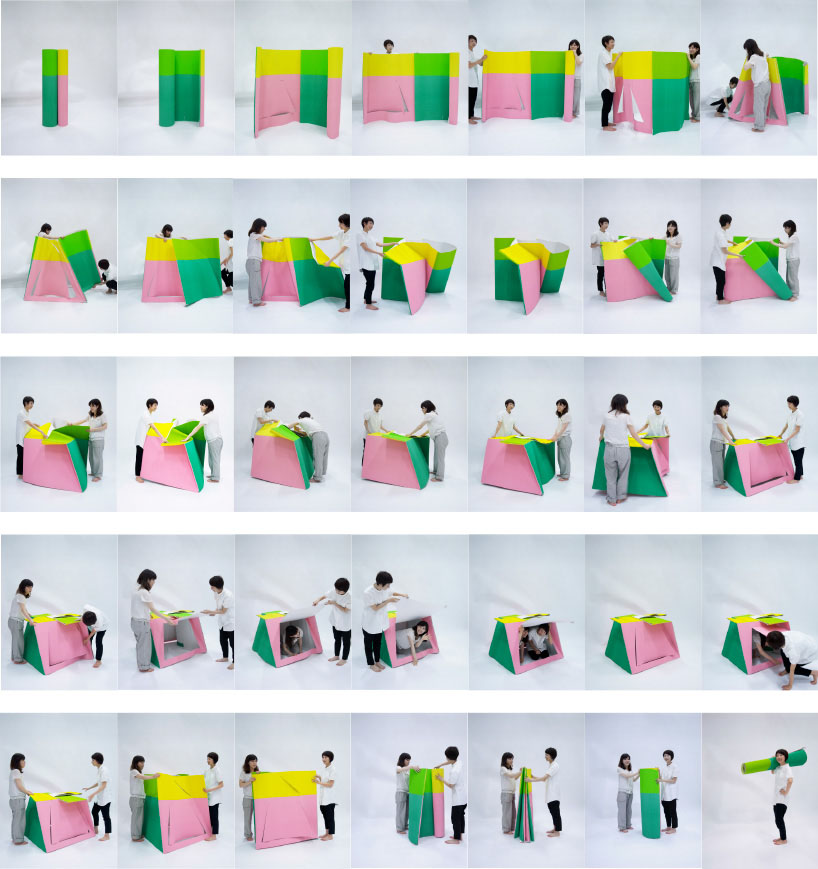 how to assemble patternB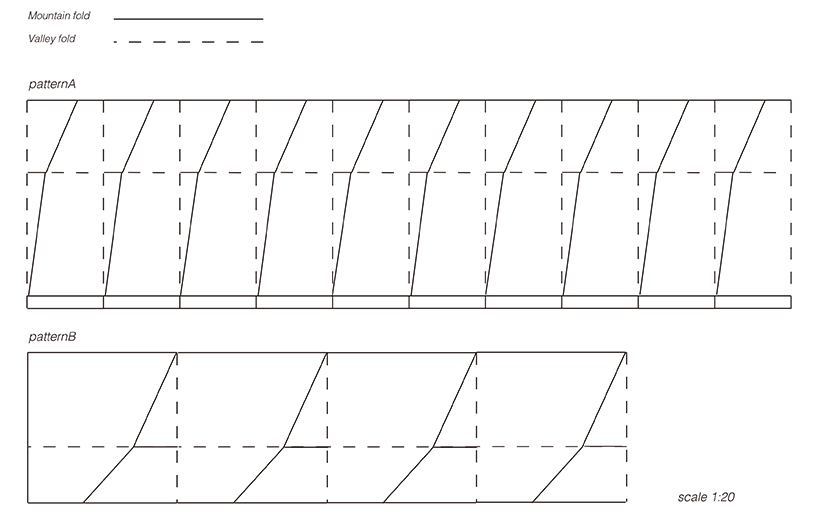 expanded view of yamaori taniori tent
shortlisted entries (201)