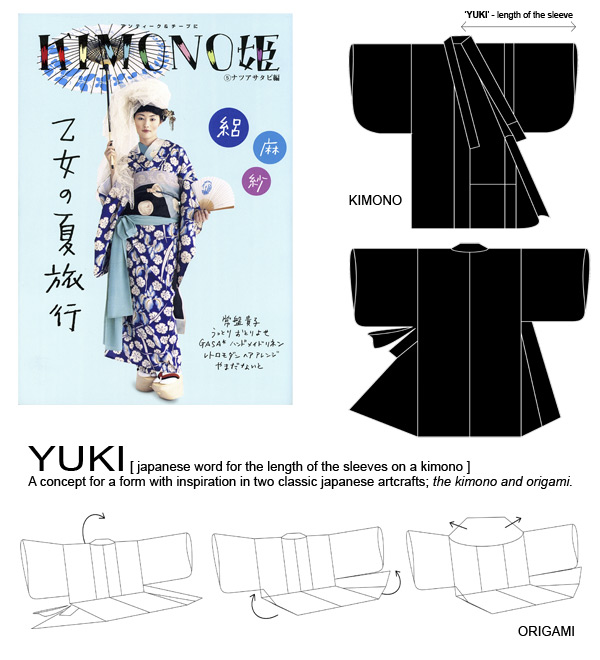 yuki by enrico fratesi from italy
designer's own words:
The furniture is growing out from a stylistic two-dimensional drawing of the typical japanese kimono using the technique of folding and bending, exactly as a japanese origami-figure that grows out from a flat piece of paper into the most sculptural shapes.
The caracteristic overdimensioned squared sleeves from the kimono, becomes the personality of the furniture that embrace the sitting person; why the name Yuki. The furniture is upholstered and will be beautiful in textile as well leather, with stiches marking the lines of the kimono. The legs are in wood and refere to the typical wooden shoes that goes with the kimono.
shortlisted entries (150)