may 05, 2012
alex randall: taxidermy lights
'in memory of triumph', standing floor lamp made from rawhide
this may, alex joins the wealth of european and us based galleries and designers exhibiting in hong kong, having been invited to showcase her new collection at lane crawford's ois homestore and showroom. alex's exhibition will offer up her unique stance on taxidermy, craftsmanship and artistry to the burgeoning asian art market.
lane crawford is asia's leading specialty store, offering greater china's largest assortment of designer brands across fashion, cosmetics, home and lifestyle.
with 2012 marking its 162-year anniversary, the store remains committed to a continuing tradition of distinctive product curation, unparalleled in-store services and immersive retail environments.
alex's hong kong exhibition opens with a cocktail reception on may15th, running right through to june 15th.
alex randall is well known for ambitious lighting pieces that blur the boundaries between art and design. working with a combination of reclaimed objects, taxidermy and modern technologies, her work is highly collectable among private art buyers as well as being fundamentally useful.
'in memory of triumph', standing floor lamp made from rawhide
'in memory of triumph', standing floor lamp made from rawhide
'the carriers', taxidermy pigeons carrying light orb photo credit randall & rosen
'rat swarm lamp', taxidermy
'gramophone chandelier'
'gramophone chandelier' photo credit randall & rosen
'gramophone chandelier' photo credit randall & rosen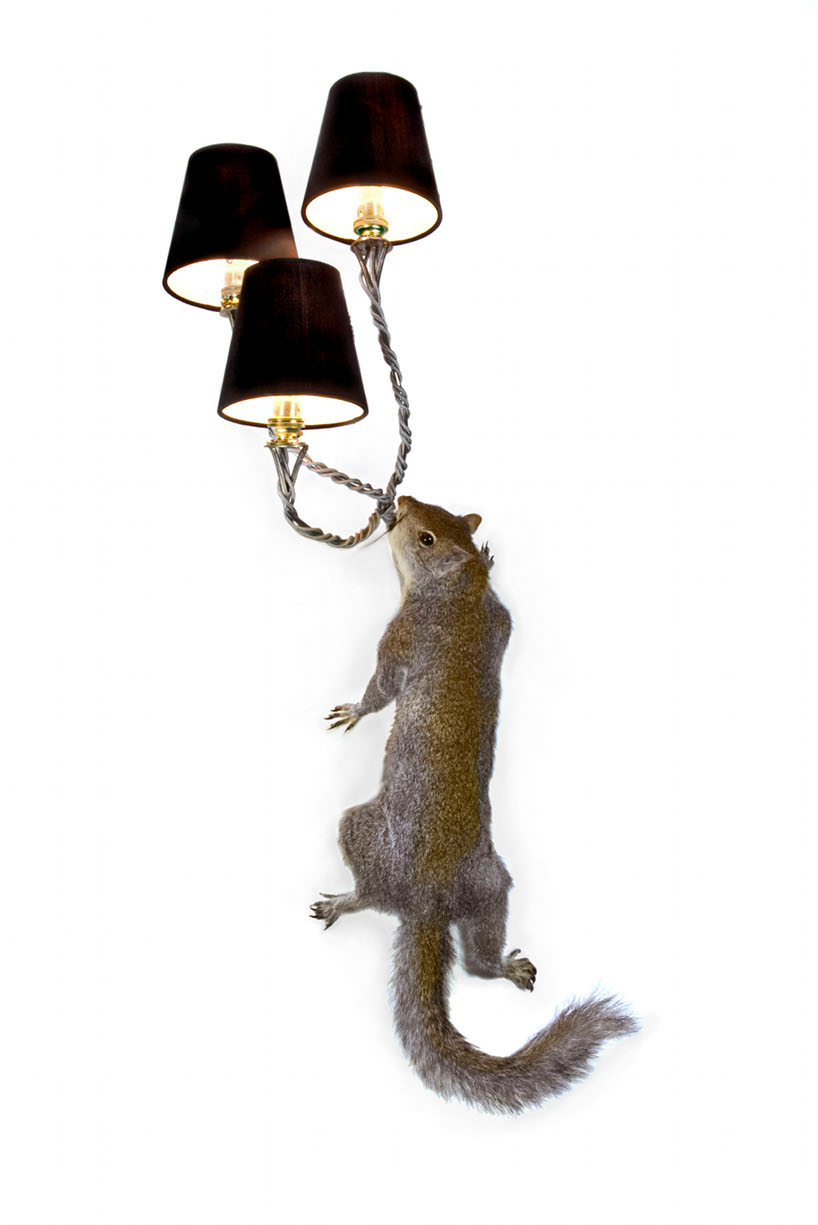 'tri squirrel light' fitted with black shades
'squirrel lights'