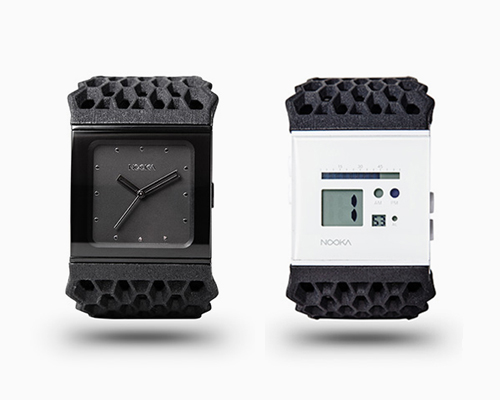 jan 03, 2014
3D printed timepieces by NOOKA + 3D systems
3D printed timepieces by NOOKA + 3D systems
all images courtesy NOOKA
in order to create sustainable timepieces and customized manufacturing on-demand, new york-based design company NOOKA has collaborated with 3D systems inc to bring their line of products further into the future with 3D printing. below, designboom speaks to matthew waldman, the president/chief creative officer of NOOKA on the development of the completely re-engineered 'zub 40' and the collaboration with 3D systems.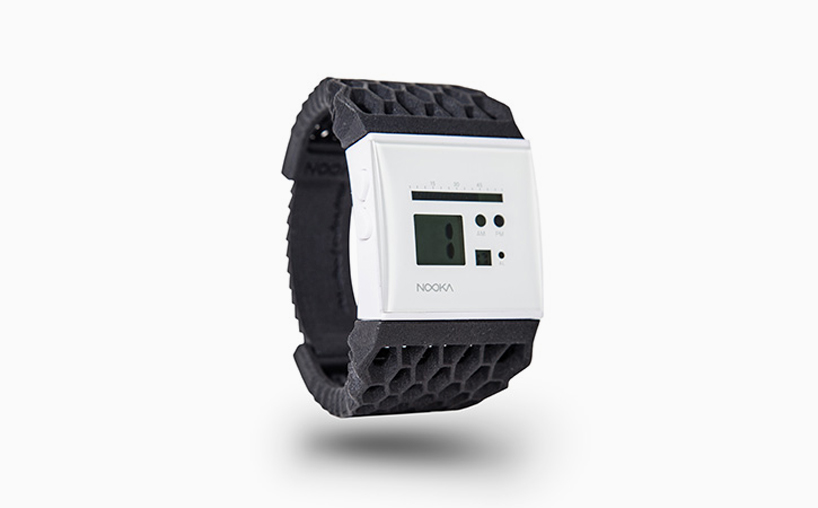 designboom: can you tell us about the story behind 'NOOKA' ?
matthew waldman: it started with my childhood dream of living as a citizen of a planet, and not a world divided by geopolitic. this started a journey to design and my philosophy of design as a universal/global language. so, in the mid 90s I began designing for the emerging internet world and gave myself exercises to retrain my brain to work in intuitive processes [as opposed to aesthetics] the results of one of these exercises turned into the NOOKA project, creating a time display that a 3 year old child could figure out intuitively, on their own, and resulting brand. I engineered the brand name to evoke a sense of optimism for the future and also to not sound like it belonged to any particular country. initially, the designs were licensed to a large manufacturer, but in 2004 I began to manufacture them on my own.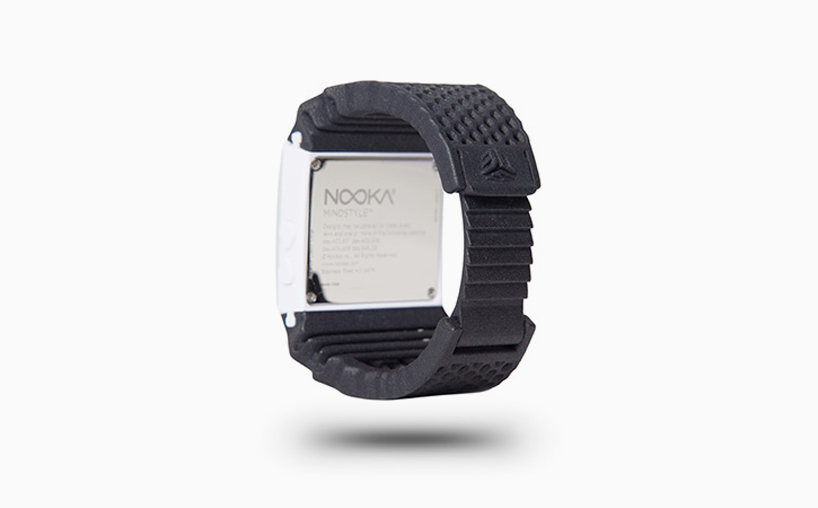 DB: what was it like collaborating with 3D systems? how did the company influence the final outcome?
MW: avi reichental, their CEO and ping fu, their chief strategy officer are quite amazing people who embody the principles of technoprogressivism which I too base my world-view, so it was not surprising that the teams they assembled are very easy for me and my team to work with. I had designed our zub40 line 4 years ago with a modular strap connection design with the vision that this model can be used for deeper collaborations like the one with 3D systems. 3D systems has an amazing in-house design studio based in amsterdam, and the designer there, alan nguyen came up with the straps with us in a very collaborative process, but I let alan really put his aesthetic into the straps. of course, prototyping is easier when the end result is a 3D printed product. as with all collabs, it allows NOOKA to experiment with new aesthetics beyond our brand DNA.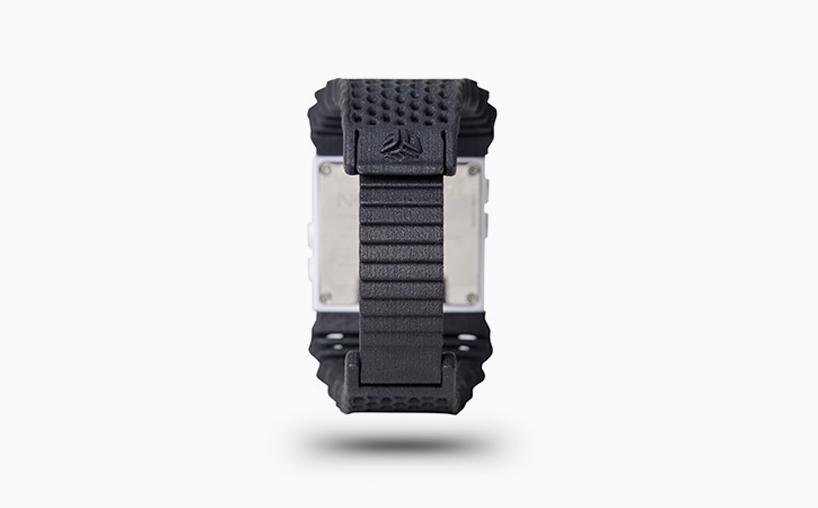 DB: why have you chosen to use 3D printing as a method to create timepieces?
MW: there is so much consumer expectation for innovation focused on cellphones and computers, and not enough on the same leaps of innovation for material science and other realms of our lives and physical world. 3D printing has so much potential to revolutionize the whole manufacturing and consumer landscape, and even bio-medical technology. NOOKA has some reach in the fashionista world that I felt I can do a small part in getting the excitement I have for 3D printing out to a wider audience.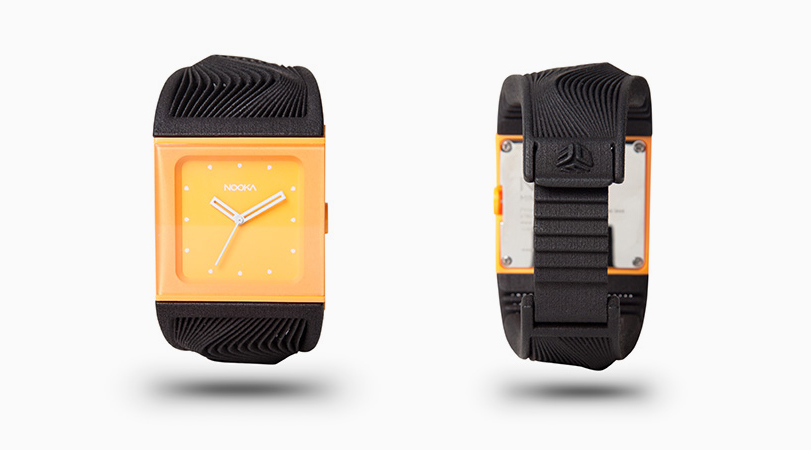 DB: were there ever any design compromises that ever needed to be made?
MW: the only unavoidable compromise is the material itself. these straps are printed in nylon, which is wonderful for its resiliency and durability, but it not as flexible as we would like. the design is intentionally more bracelet than strap to address this issue – it's a very comfortable ergonomic design. in a few years, there will be more choices in material that make sense for a product like this.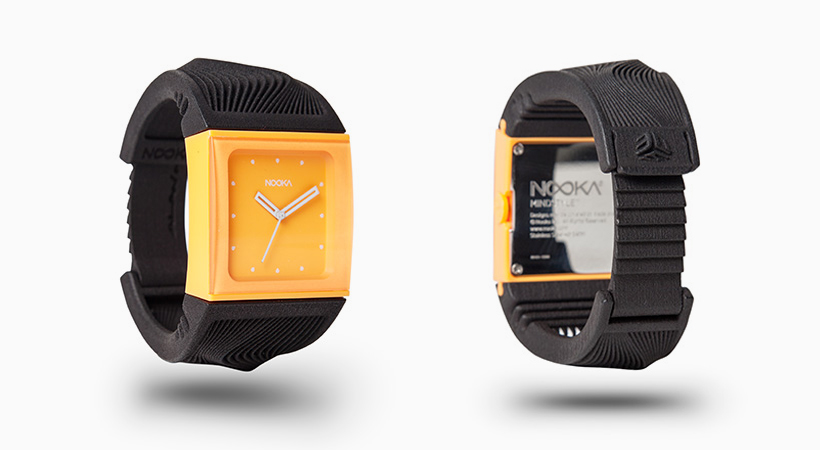 DB: what are your thoughts on the future of 3D printing? do you see it as a fad, or the next industrial revolution?
MW: it is definitely a part of the next industrial revolution, but it is not the revolution itself – 3D printing is a catalyst for development of more revolutionary material science and processes. without a revolution in energy production, 3D printing will be limited to high-end products and industrial products because of the time and energy costs used to produce pieces this method. I am excited that the clean energy issue too will be resolved in my lifetime.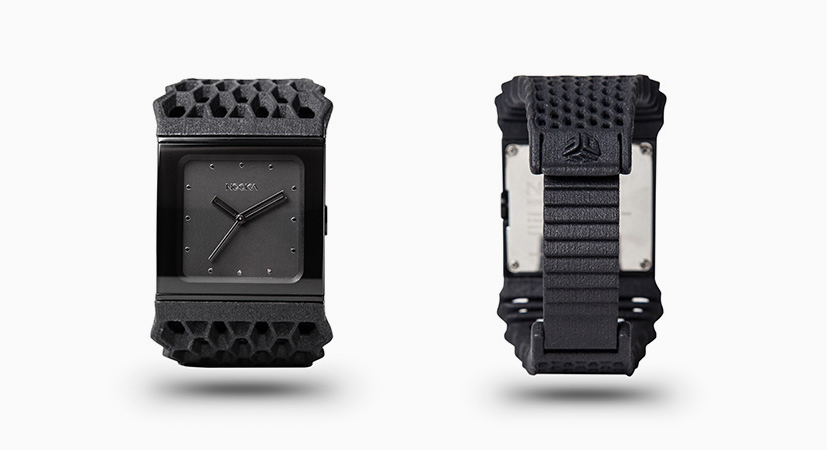 DB: how would you describe NOOKA's range of timepieces to someone who hasn't seen them before?
MW: sleek, strong statements of twenty first century style that present a universal language for watches and for the other accessories, I would use one of my quotes: 'until someone invents a time machine, the only place you're guaranteed to visit IS the future – I want everyone to dress for the journey'.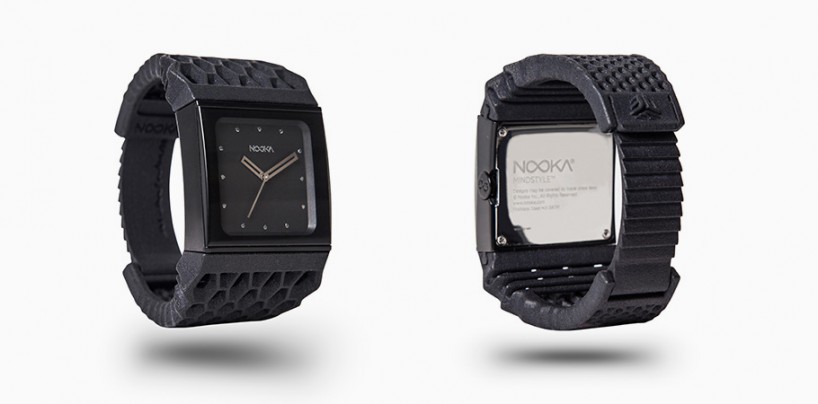 DB: what are the difficulties a relatively small producer has to deal with everyday (production, distribution, promotion…)
MW: distribution is a huge challenge. for example: even though we have had good press in china, we don't have the resources to enter that market as there is no wholesale culture and therefore one needs to have their own flagship stores to sell there — not to mention the connections necessary to navigate the bureaucracy and taxes.
NOOKA is truly a small independent brand, we've never had outside funding. this means getting materials and production runs below industrial minimum order quantities (MOQs) is a constant challenge. not being able to exercise any economy of scale for shipping and logistics becomes frustrating. any delays from a factory is potentially catastrophic for a small brand, so managing relationships is a large use of time. also, marketing and PR opportunities are limited without budgets that approach the ones employed by well-financed competition. we are absolutely confident that the NOOKA message is one that will resonate with a wider audience and are actively seeking strategic or equity partners to go to the next level.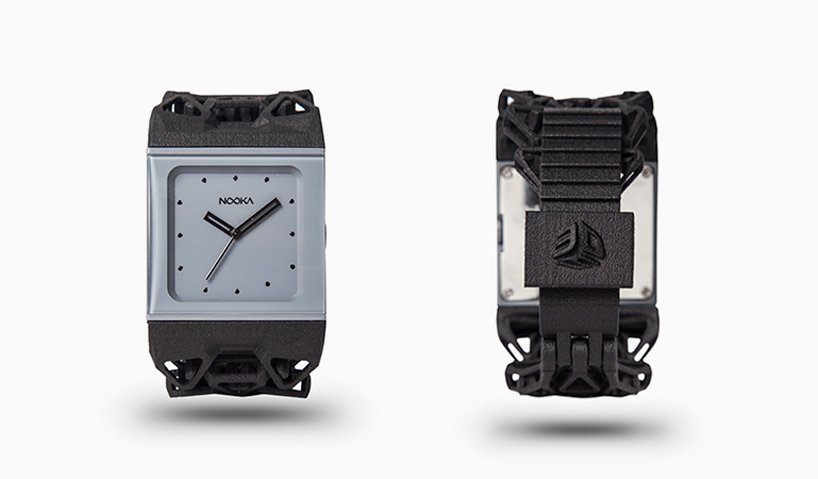 DB: what are your future plans for NOOKA?
MW: NOOKA is a platform for bringing together design and fashion, and I envision a full lifestyle brand. in the short term, I am developing a wearable computing product and also cloud-based audio products for 2014. I'm really excited about them!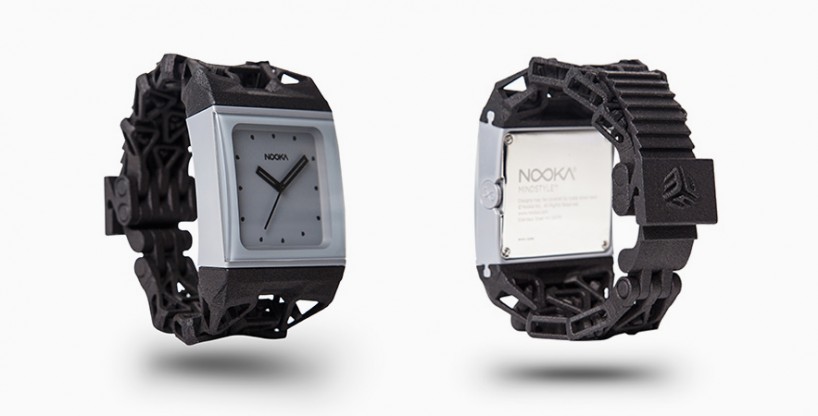 about NOOKA
NOOKA is a new york-based fashion design company founded by artist/designer matthew waldman. the ethos of NOOKA is universal language, which guides the creation of products with enhanced functionality and a futuristic philosophy. most prominently known for its line of timepieces, NOOKA has expanded their range, creating a 'mindstyle' brand with the addition of innovative accessories and a fragrance.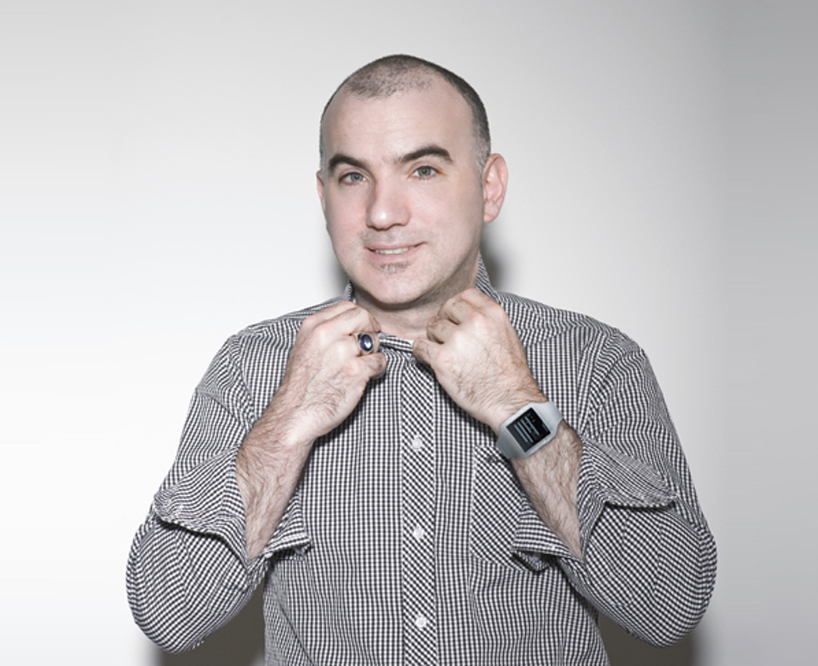 about 3D systems
3D systems is a leading provider of 3D content-to-print solutions including 3D printers, print materials and on-demand custom parts services for professionals and consumers alike with materials ranging from thermoplastics, metals, ceramics and edible sugar. the company also provides software design tools including CAD, reverse engineering and inspection and consumer 3D printers, apps and services. its expertly integrated solutions replace and complement traditional methods and reduce the time and cost of designing new products by printing real parts directly from digital input. these solutions are used to rapidly design, create, communicate, prototype or produce real parts, empowering customers to manufacture the future.
jul 29, 2020
jul 29, 2020
jul 27, 2020
jul 27, 2020
jul 27, 2020
jul 27, 2020
jul 15, 2020
jul 15, 2020
jul 07, 2020
jul 07, 2020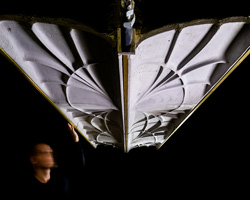 jun 28, 2020
jun 28, 2020
jun 17, 2020
jun 17, 2020
jun 09, 2020
jun 09, 2020
apr 28, 2020
apr 28, 2020
a diverse digital database that acts as a valuable guide in gaining insight and information about a product directly from the manufacturer, and serves as a rich reference point in developing a project or scheme.