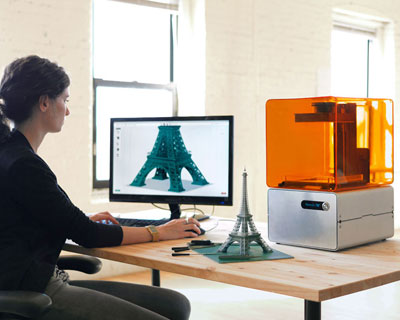 aug 05, 2013
3D printing patents expiring in 2014 will see market erupt
3D printing market to erupt in 2014 with expiry of key patents
(above) formlabs's high-resolution 'form 1' desktop 3D printer
see more about formlabs's low-cost sterolithography printer on designboom here

we saw the initial rise of 3D printing with the makerbot, a simple at-home desktop printer using fuse disposition modelling (FDM) to create sculptural replicas of one's designs. its emergence was attributed in part to the fact that particular patents circulating around the additive technology–invented by s. scott crump who patented the process in 1992–expired in 2009, thus opening up the doors to others to develop devices which could realize 3D objects using this method of layering and fusing material at the fraction of the cost.
at current, the idea of manufacturing using the 3D printing process still remains one of exclusivity, as particular appliances on the market continue to sell for several to tens of thousands of dollars. new york-based shapeways has tapped into that niche, purchasing a number of its own printers so that it can offer the technology to individuals at affordable rates, allowing one to produce and sell their designs more readily. however, with the upcoming february 2014 expiry of key patents targeted at 3D printing, particularly those relating to laser sintering (the lowest-cost 3D printing technology), the world of fabrication possibilities will most definitely change. with the licensing restrictions on that technology concluding, the cost of laser sintering will inevitably drop; as was evidenced in the 'makerbot' incident which saw the price tag of an FDM apparatus fall from approximately 14 000 USD to several hundred dollars today, and major producers of 3D printers, such as china, will be permitted to integrate laser sintering technology into their machines.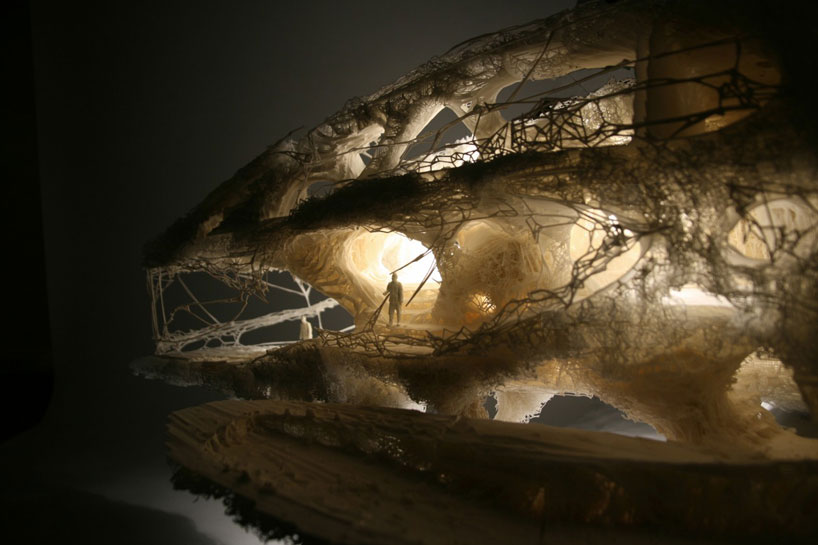 'protohouse' by softkill design investigates the architecture potential of laser sintering technologies
image courtesy of softkill design
but it is not only a difference in cost that we will see. the capabilities of 3D laser sintering machines and their application in mass production will progress, and potentially offer people the ability to effortlessly render their ideas in three-dimensional form to the quality and standard of a finished product, rather than just for rough prototyping applications (which is how 3D printing has been readily used for until now). the power of mass manufacturing and general distribution is set to transform.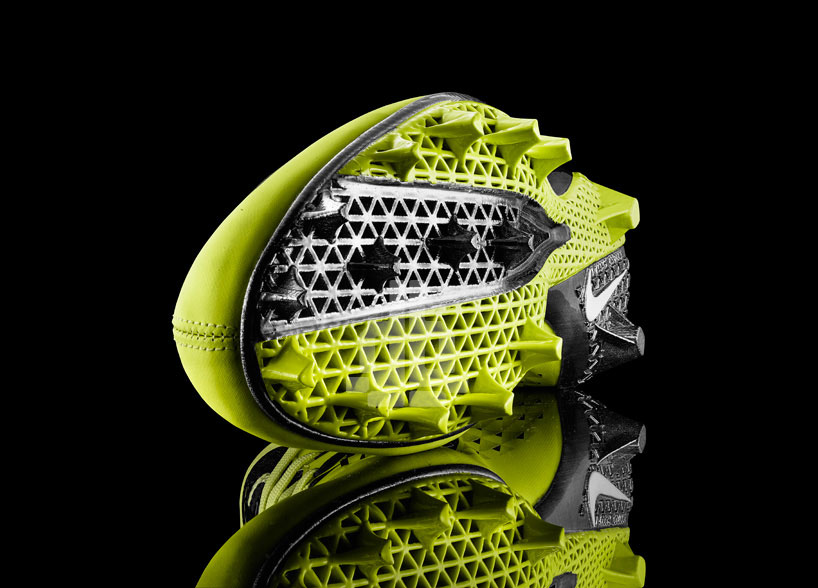 NIKE employs selective laser sintering technology in the production of its vapor laser talon boot
image courtesy of NIKE
see more about the footwear on designboom here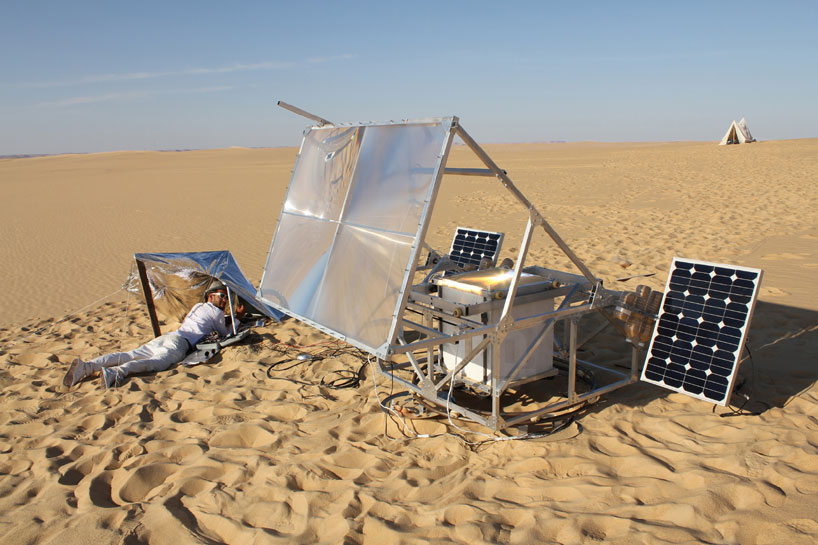 markus kayser harnesses the sun's energy to explore 3D printing with his solar-powered laser sintering machine
see more on designboom about the 'solar sinter 3D printer'
via quartz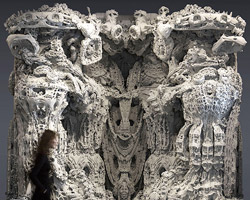 jul 14, 2017
jul 14, 2017
jul 14, 2017
jul 14, 2017
jul 13, 2017
jul 13, 2017