amazon has continued to explore drone delivery technology that has been widely publicized. from their drone tower, flying and underwater warehouses to a drone beehive, the online retailer's patented visions would open doors to endless opportunities that would aid delivery from rural to urban areas around the world.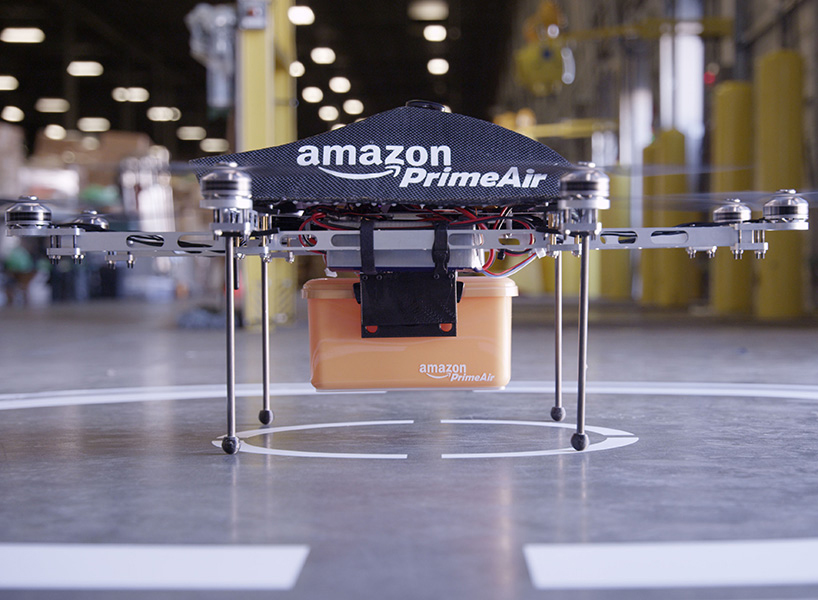 amazon's first drone delivery was deemed a success in 2016
the most recent patent amazon has put forward is a 'multilevel fulfillment center'. images show a tower featuring many drone-sized openings where drones can fly in and out to deliver packages around the city. other concepts include an 'aerial package delivery system' that would use a drone parachute for to make shipping via an unmanned aerial vehicle (UAV) simpler.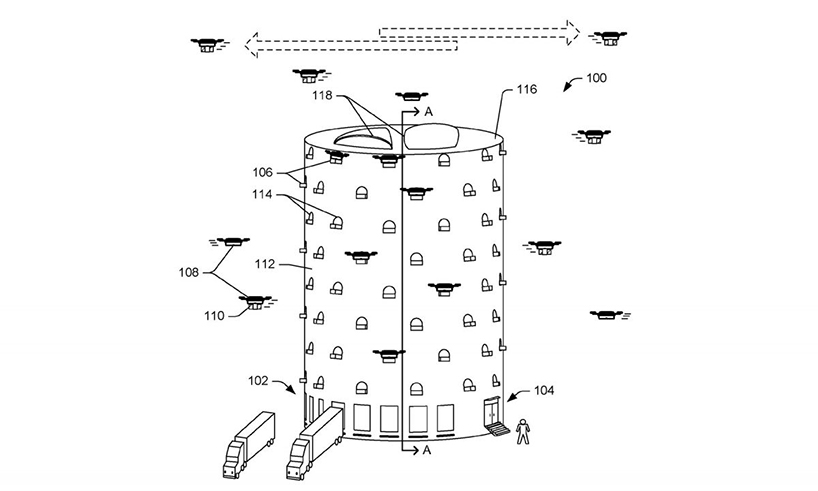 their latest patent is a tower featuring many drone-sized openings, like a beehive
furthermore, amazon has proposed concepts for below ground and in water. not high in the air but taking advantage of reservoirs, lakes, and pools as 'fulfilment centers' and storage as demand delivery of their products increase. this territory in technology continues to grow in popularity and although many of these patents are conceptual, it is steadily becoming real and only last year, the first prime air drone delivery service in the UK was deemed a success.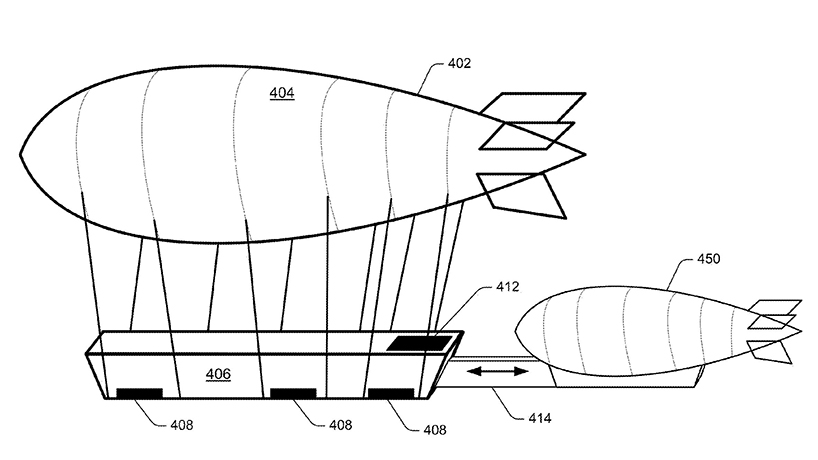 flying delivery warehouses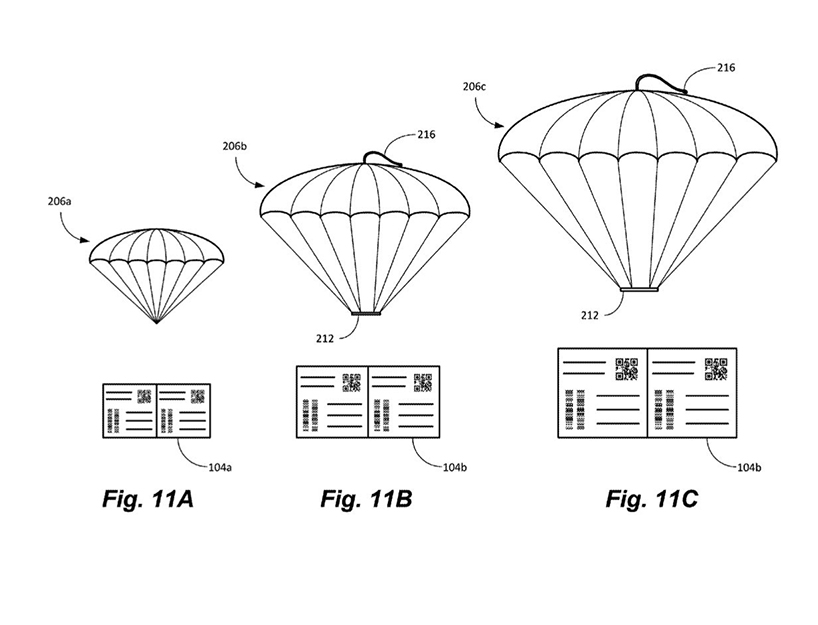 drone shipping label parachute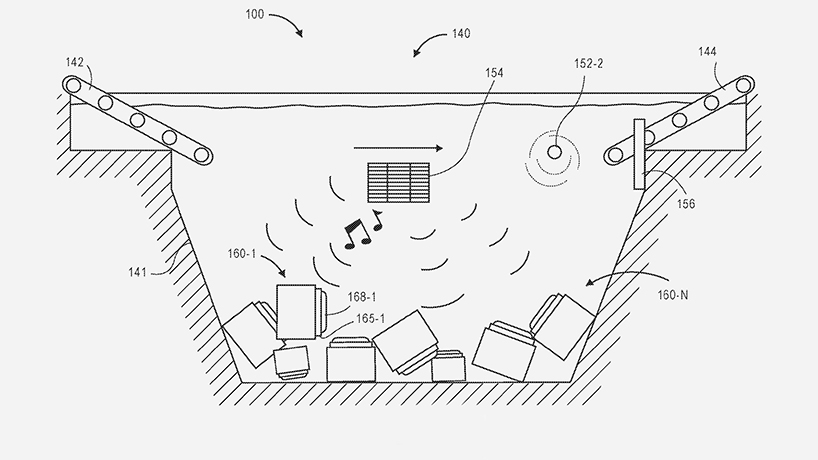 underwater warehouses
dec 15, 2016
dec 15, 2016
nov 30, 2015
nov 30, 2015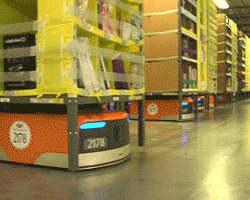 dec 02, 2014
dec 02, 2014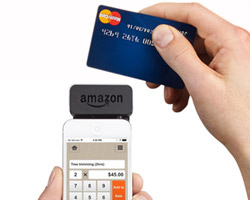 aug 14, 2014
aug 14, 2014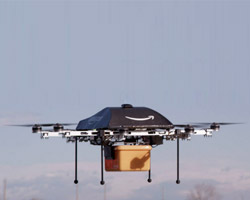 dec 02, 2013
dec 02, 2013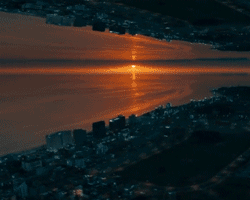 oct 16, 2017
oct 16, 2017
aug 24, 2017
aug 24, 2017
aug 17, 2017
aug 17, 2017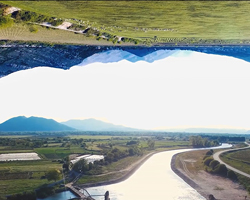 jul 19, 2017
jul 19, 2017
jul 18, 2017
jul 18, 2017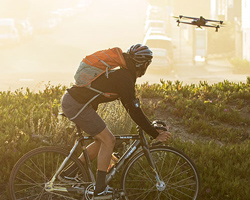 jul 12, 2017
jul 12, 2017