amazon CEO jeff bezos has unveiled plans to send humans into space. at a press event in washington DC on thursday (may 9), the billionaire announced that his rocket company, blue origin, would build a lunar lander which has been 'years in development' and can reportedly land 'multiple metric tons' of payload onto the moon's surface.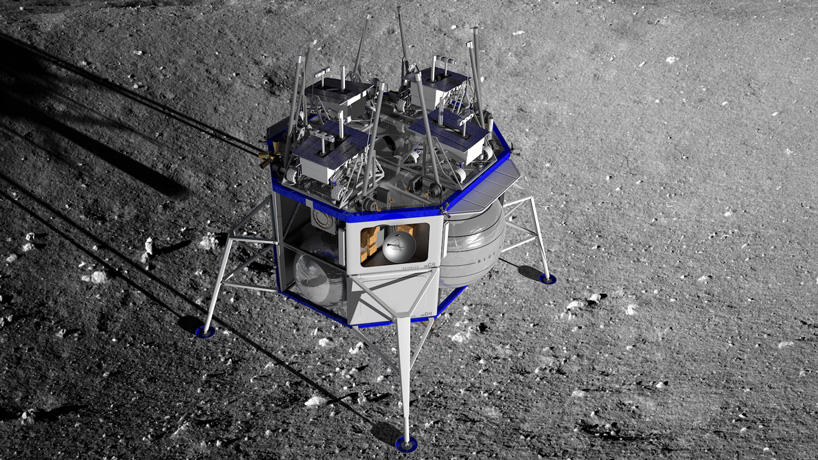 images courtesy of blue origin
powered by liquid hydrogen, the lander has an on-board system capable of navigating in space and utilizes a gigabit internet to communicate back to earth using a laser. the plan is to send the lunar lander to shackleton crater, a 13 mile (21 kilometers) area in the moon's south pole.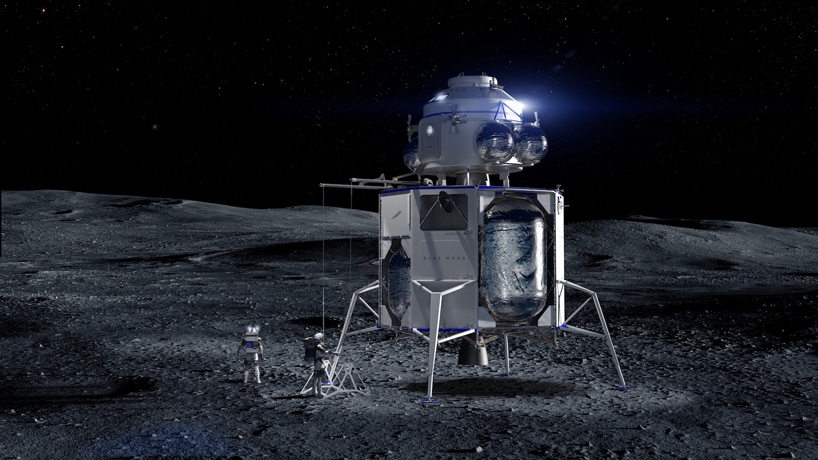 the shackleton crater is a strategic destination which receives almost perpetual sunlight, making it a great place for resources. believed also to be home to large deposits of water ice, these can be broken down into hydrogen and oxygen, and repurposed as rocket fuel.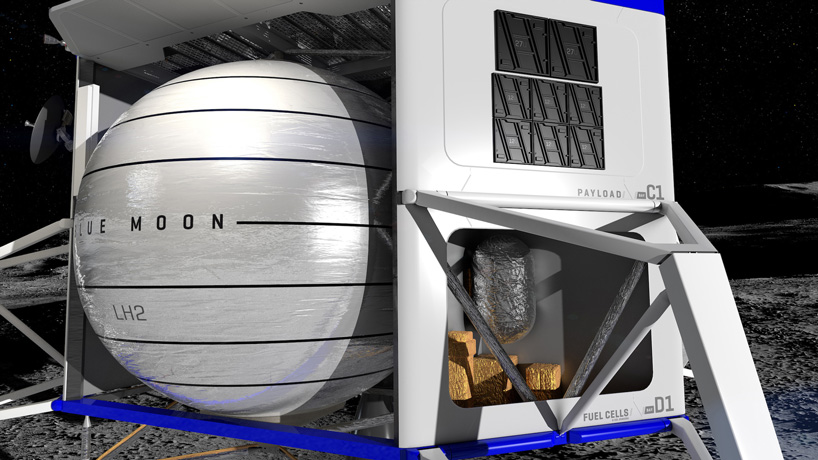 bezos unveiled the lander alongside a new rocket engine at a press event which will be used to control the lander's descent. the lander weighs approximately 33,000 pounds when it's loaded with fuel and will weigh a mere 7,000 pounds once it touches down on the lunar surface.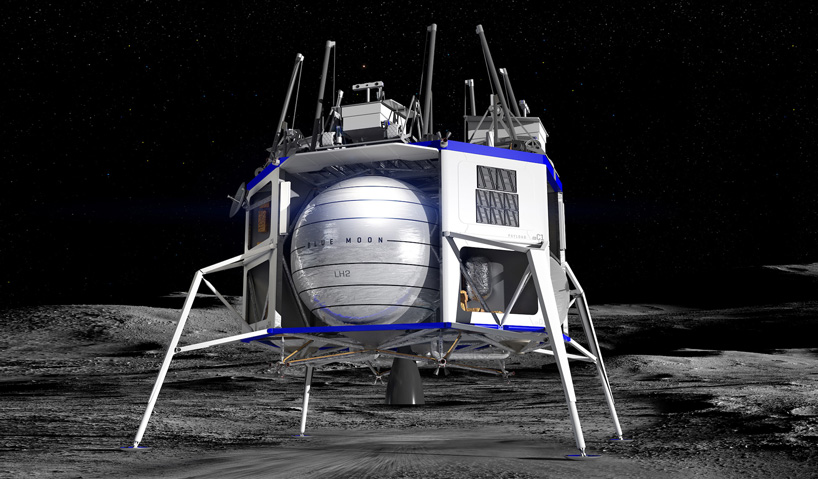 blue moon is capable of transporting 3.6-6.5 metric tons of payload, which includes humans and a rover, also unveiled onstage. the vehicle features landing gear that's stowed in an upward configuration and capable of landing on inclines up to 15 degrees.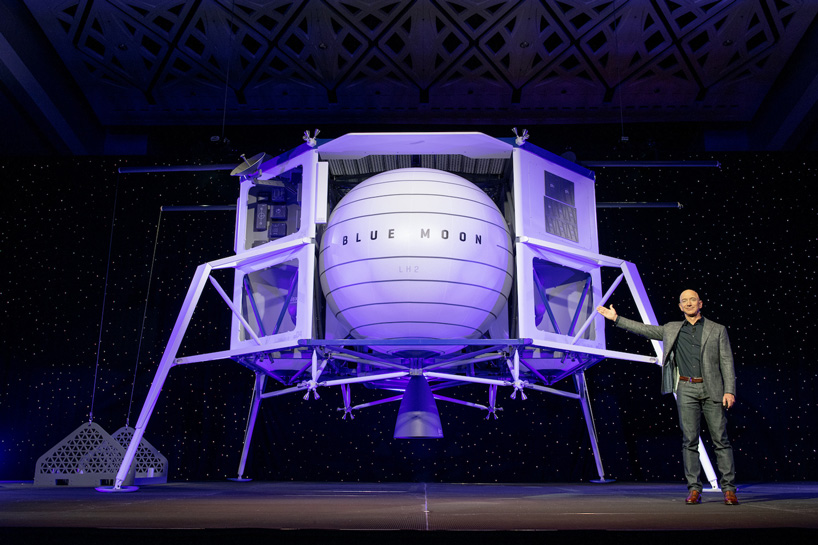 whilst bezos didn't reveal much in the way of specifics when it comes to blue origin's mission, he said that he felt confident the company could meet the 2024 lunar landing deadline set by vice president mike pence. pence recently directed NASA to return humans to the surface of the moon by 2024, which has seen a dramatic acceleration of the agency's human space exploration plans.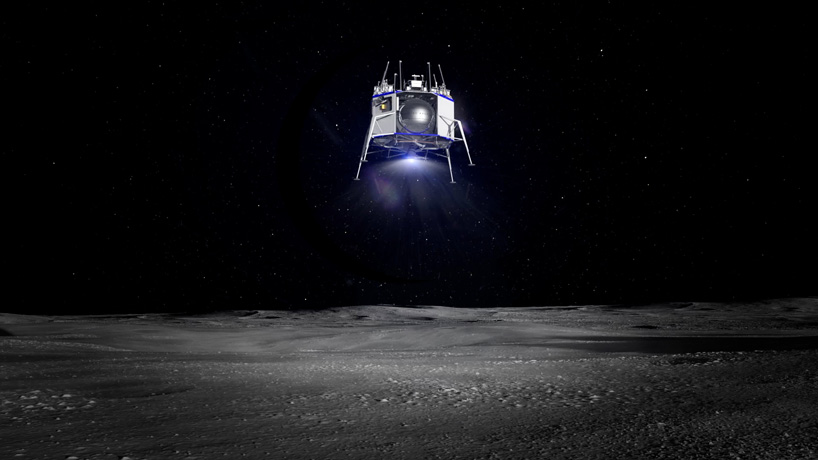 in the weeks since pence's announcement however, there has been increasing skepticism whether NASA will achieve its goal. schedule pressures have not gone down well with the space agency and members of congress have expressed frustration over not receiving an updated budget request to take the mission into account.
because of these difficulties, partnerships with the private sector could be crucial for NASA to meet the 2024 deadline. a viable option could be lockheed martin who unveiled plans for its own lunar lander concept last month and is a longtime space contractor of NASA. then of course, there's a list of other entrepreneurs working on their own space programs, including elon musk, richard branson, paul allen and robert bigelow.
amazon
(15 articles)
apr 15, 2020
apr 15, 2020
mar 22, 2020
mar 22, 2020
mar 17, 2020
mar 17, 2020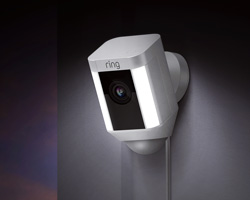 feb 18, 2020
feb 18, 2020
feb 05, 2020
feb 05, 2020
jan 21, 2020
jan 21, 2020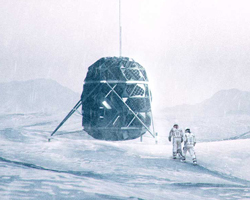 apr 20, 2020
apr 20, 2020
apr 07, 2020
apr 07, 2020
jan 20, 2020
jan 20, 2020
NASA
(118 articles)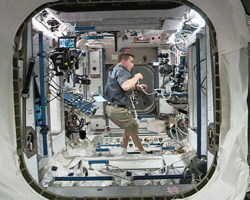 may 31, 2020
may 31, 2020
may 30, 2020
may 30, 2020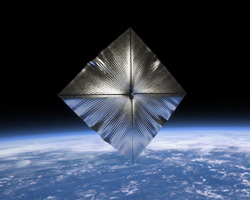 apr 29, 2020
apr 29, 2020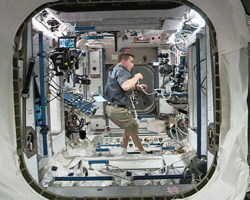 may 31, 2020
may 31, 2020
may 31, 2020
may 31, 2020
may 30, 2020
may 30, 2020
a diverse digital database that acts as a valuable guide in gaining insight and information about a product directly from the manufacturer, and serves as a rich reference point in developing a project or scheme.