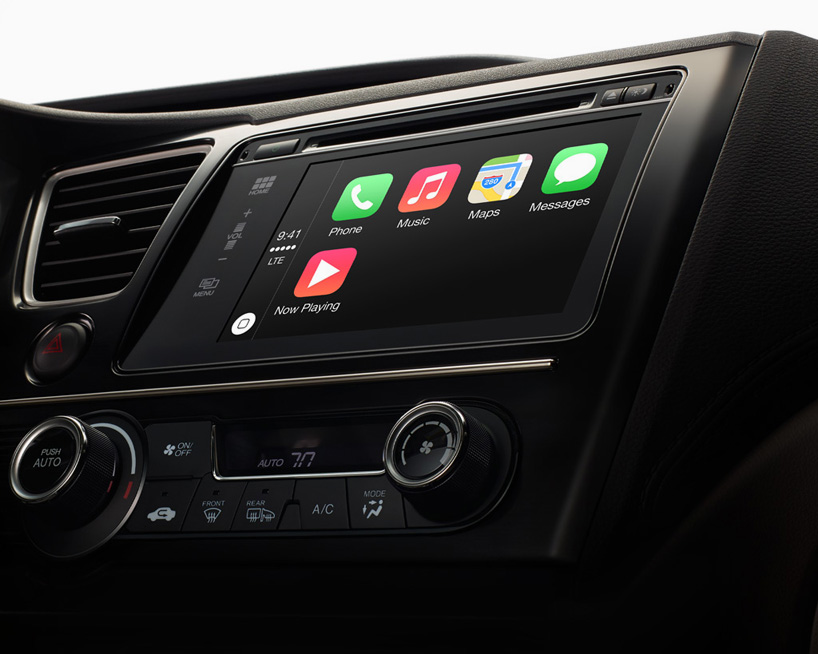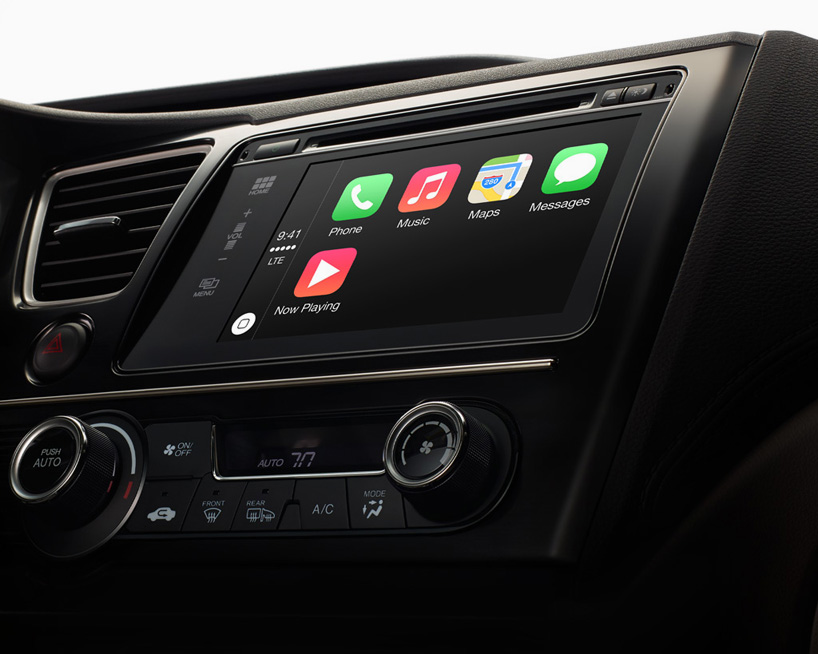 mar 03, 2014
apple introduces CarPlay, an integrated iOS infotainment system for iPhone
apple introduces CarPlay, an integrated iOS infotainment system for iPhone
all images courtesy apple

during the 2014 geneva motor show, apple announced that leading auto manufacturers will roll out 'CarPlay', a fully integrated iOS infotainment system for using iPhone in the car. CarPlay gives iPhone users an incredibly intuitive way to make calls, use maps, listen to music and access messages with just a word or a touch. users can easily control the system from the car's native interface or just push-and-hold the voice control button on the steering wheel to activate 'siri' without distraction. vehicles such as ferrari, mercedes-benz and volvo will premiere carplay this week, with additional manufacturers including BMW group, ford, GM, honda, hyundai, jaguar, land rover, kia, mitsubishi, nissan, peugeot, citroën, subaru, suzuki and toyota introducing the intuitive system later this year.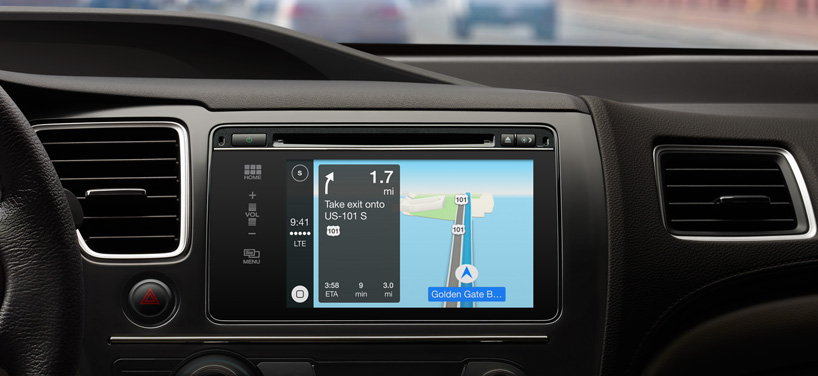 CarPlay makes driving directions more intuitive by working with maps to anticipate destinations based on recent trips via contacts, emails or texts, and provides routing instructions, traffic conditions and ETA. users can also simply ask 'siri' and receive spoken turn-by-turn directions, along with maps, which will appear on the car's built-in display.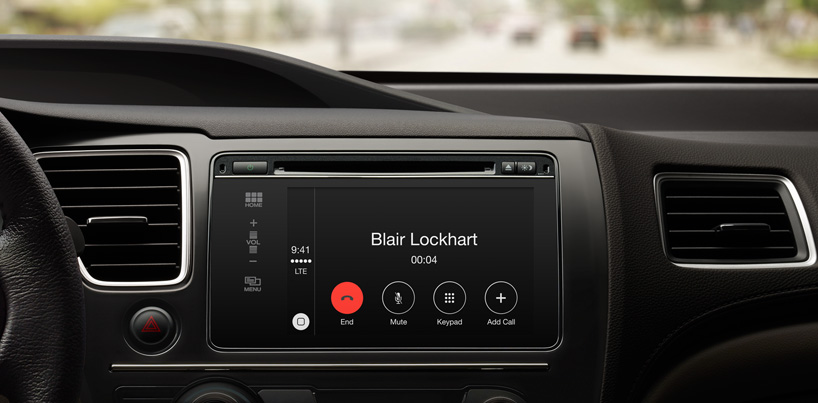 once an iPhone is connected to a vehicle with CarPlay integration, 'siri' helps users easily access contacts, make calls, return missed calls or listen to voicemails. when incoming messages or notifications arrive, 'siri' provides an eyes-free experience by responding to requests through voice commands, by reading drivers' messages and letting them dictate responses or simply make a call.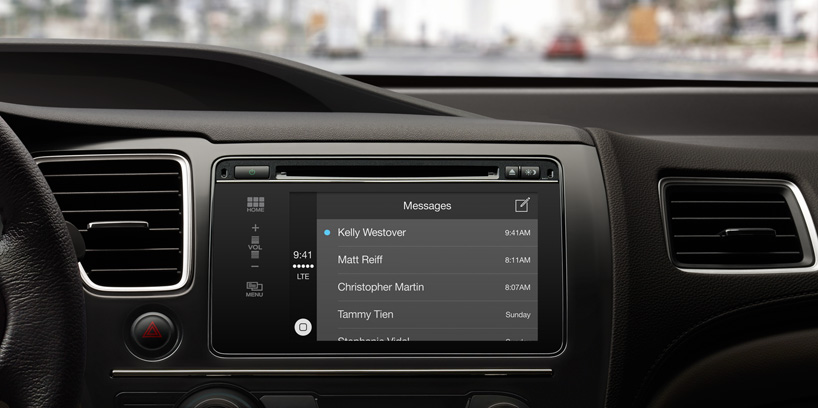 CarPlay gives drivers access to all of their music, podcasts, audiobooks and iTunes radio with easy navigation through listening choices from the car's built-in controls or with 'siri'. carplay also supports select third-party audio apps including spotify and iheartradio, so you users can listen to their favorite radio services or sports broadcast apps while driving.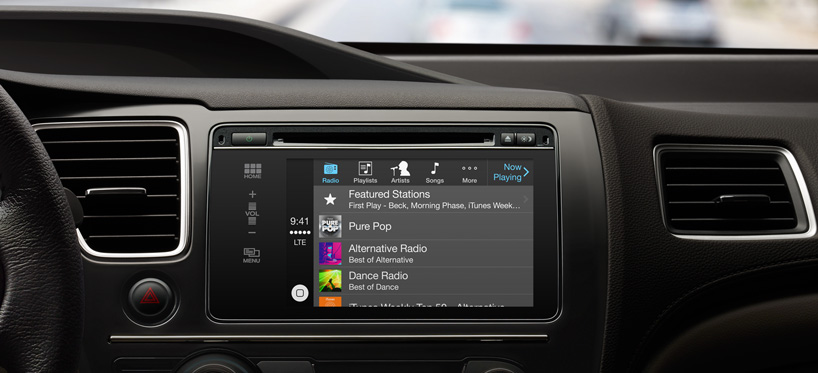 apple
(86 articles)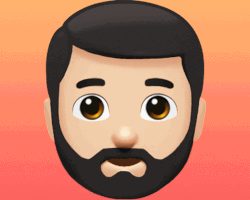 jul 19, 2017
jul 19, 2017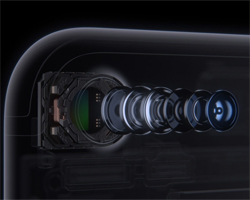 jul 04, 2017
jul 04, 2017
jun 25, 2017
jun 25, 2017
jul 31, 2014
jul 31, 2014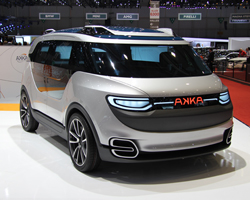 mar 12, 2014
mar 12, 2014
mar 10, 2014
mar 10, 2014