mar 03, 2011
apple iPad 2
apple's iPad 2 will be available beginning 11 march in the united states
apple's official release of the iPad 2 comes just a week prior to the availability of the devices in the united states.
at 8.8mm wide, the iPad 2 is 33% thinner than its predecessor and thinner than even the iPhone. featuring the same size 9.7 inch LED-backlit screen, the device is also 15% lighter than the original iPad, weighing in at 1.2 pounds.
powered by a new dual-core A5 processor that doubles the average processing speed, the tablet features a front-facing VGA camera and rear camera with 720px HD video capacity. updated software supports additional features that include a built-in gyroscope for added functionality in apps and gaming, and 'HDMI video mirroring' that lets users display their iPad screen on an HDTV.
the models will be available in black and white
at 8.3mm wide, the iPad 2 is 33% thinner than its predecessor
demo of the iPad smart cover
with the announcement, apple also released the iPad 2 smart cover. available in a range of polyurethane colours and leather models, the device easily snaps onto an iPad through a magnetic hinge, automatically waking the iPad 2 when opened and putting it to sleep when closed. an internal microfiber lining keeps the screen safe, while the cover itself can fold along two joints to function as a stand.
iPad 2, depicted with 'smart cover' used both as a protective screen and as a stand
the wi-fi enabled iPad 2 will be available in the united states on 11 march, with a retail price starting at 499 USD for the 16GB model and 629 USD for the 3G-ready 16GB version.
the devices will be released to canada, mexico, and much of europe on 25 march, with availability in other countries yet to be announced.
apple designers discuss and demo the iPad 2
apple
(86 articles)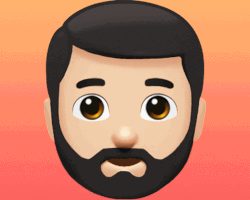 jul 19, 2017
jul 19, 2017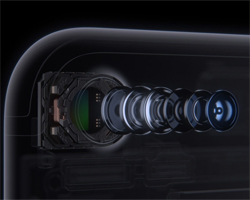 jul 04, 2017
jul 04, 2017
jun 25, 2017
jun 25, 2017
iPad
(42 articles)
mar 27, 2015
mar 27, 2015
nov 29, 2014
nov 29, 2014
jul 02, 2014
jul 02, 2014