ex-lotus boss dany bahar reveals his new venture, bespoke coachbuilder, ARES design. the company's first new vehicle is a luxury mercedes G-wagen, dubbed the 'X-raid'. based on the mercedes-AMG 'G63', it features a body made from carbon and aluminum, helping it to cut a significant amount of weight (200 kg) from the regular 'G63'.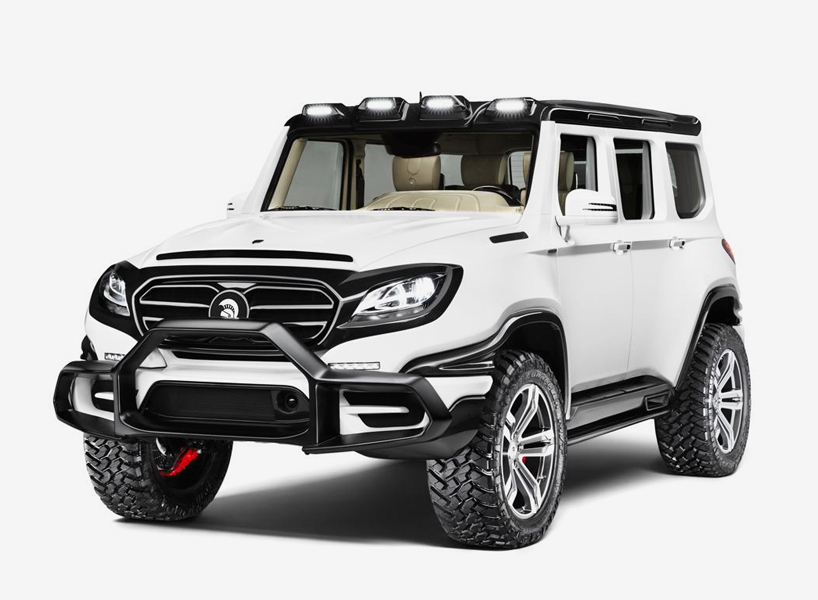 all images © ARES design
ARES redesigns the mercedes 'G-class' with carbon fiber and aluminum components for a softer, more stylized aesthetic. with roof-integrated lighting, the bullbar at the front, and 22-in bespoke forged wheels, the luxury SUV has a rugged and road ready presence. underneath sits a custom version of AMG's 5.5 liter V8 engine, capable of producing 750 bhp, with a top speed of 250 km/h (155 mph). inside, the 'X-raid' boasts a completely new cockpit that is said to provide the custom 'G-wagen' with 'state of the art contemporary design', featuring a 'completely new cockpit' with a custom sports steering wheel, sumptuous nappa leather and single VIP seats at the back.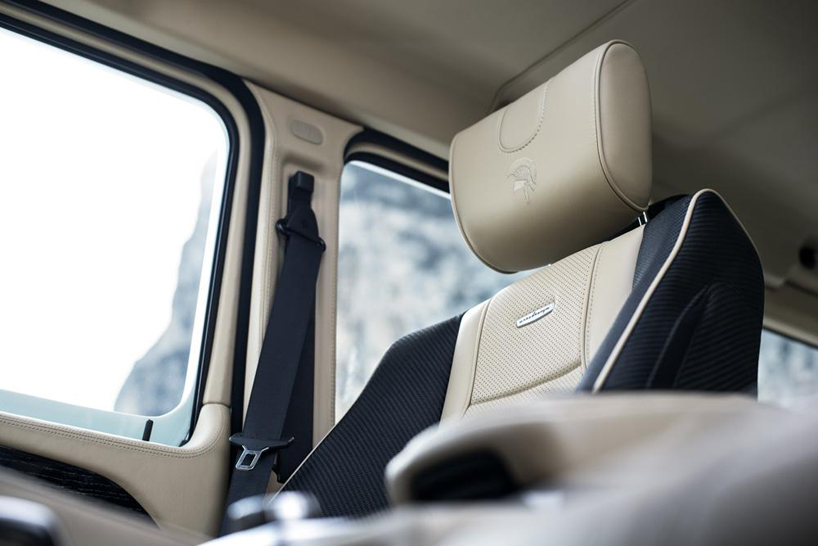 nov 02, 2017
nov 02, 2017
oct 30, 2017
oct 30, 2017
oct 29, 2017
oct 29, 2017
oct 24, 2017
oct 24, 2017
oct 23, 2017
oct 23, 2017
oct 20, 2017
oct 20, 2017
oct 20, 2017
oct 20, 2017
sep 21, 2017
sep 21, 2017
sep 18, 2017
sep 18, 2017
sep 15, 2017
sep 15, 2017
sep 14, 2017
sep 14, 2017
sep 11, 2017
sep 11, 2017