dec 23, 2010
ARmedia: augmented reality plugin 2.0
ARmedia has just released version 2.0 of their augmented reality plugin
ARmedia, part of inglobe technologies, has released version 2.0 of their augmented reality plugin for google sketchup and autodesk 3ds max. it updates the original software, which permits 3D models created with these programs to be visualized in real space using only a computer and a webcam.
example of augmented reality visualization of a 3ds max model
perhaps the most interesting addition to the new release is the ability to introduce 'occluder objects' into models. typically in augmented reality applications, when a 3d model is placed 'behind' a physical object in real space, it appears superimposed onto that object, rather than being visually occluded by it. with the new plugin, users can create invisible virtual objects that mimic the real world environment. any parts of the model that are 'behind a real object' in the viewer's line of sight thus do appear hidden, creating much more physically realistic effects.
example of augmented reality visualization of a sketchup model
the new release permits multiple models to be visualized and combined in real space
another new feature, 'lighting debug mode,' improves the reliability of 3d visualization by adjusting the tracking of the 3d object in response to real-world lighting conditions.
the new version also supports antialiasing to improve the appearance of the model, provides more accessible export utilities, and allows the creation of multiple and custom fiduciary markers, providing more user control over the 3D visualization, as well as the ability to combine multiple 3D objects in real space.
video showcasing the new plugin, used with sketchup
video showcasing the new plugin, used with 3ds max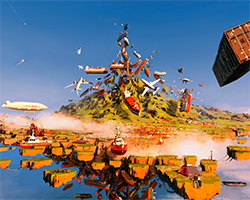 may 20, 2017
may 20, 2017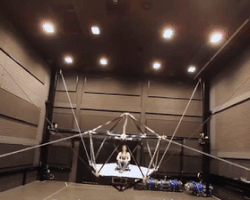 sep 27, 2016
sep 27, 2016
sep 09, 2016
sep 09, 2016