jan 15, 2014
AUDI sport quattro laserlight concept at CES 2014
AUDI sport quattro laserlight concept at CES 2014
all images courtesy AUDI AG

a new evolutionary stage of the sport quattro concept will be unveiled at the 2014 consumer electronics show (CES) in las vegas next week by AUDI. known as the 'sport quattro laserlight', the concept vehicle will showcase the german luxury brand's latest technologies in plug-in hybrid drives, user control and display interfaces and lighting innovation. painted in a plasma red colorway, the 700 horsepower plug-in hybrid sportscar will launch from a standstill to 100 km/h (62.14 mph) in 3.7 seconds and can reach a top speed of 305 km/h (189.52 mph). combine that with matrix LEDs, laser lights and low-profile trapezoidal headlight elements and you get an illuminated road for a distance of nearly 500 meters at night.
to see the laser light in action, see the updated video below:

laserlight concept at CES
video © AUDI AG
inside the cockpit, drivers will be presented with a large high-resolution AUDI TFT display that boasts three-dimensional graphics; a cutting-edge tegra 30 processor from Nvidia processes the unit. nearly all functions can be controlled from the further developed MMI terminal that is mounted on the center console over the tunnel. focusing on connectivity, AUDI has also implemented a large rotary push button into the control center which also serves as a touchpad; the feature can be pushed in four directions, and it is surrounded on three sides by four buttons – for the main menu, submenus, options and a back function.
painted in a plasma red colorway, the 700 horsepower plug-in hybrid will launch from a standstill to 100 km/h
 a cutting-edge tegra 30 processor from Nvidia processes a large high-resolution AUDI TFT display and graphics
cockpit view
AUDI
(103 articles)
jul 11, 2017
jul 11, 2017
jul 03, 2017
jul 03, 2017
jun 16, 2017
jun 16, 2017
jan 16, 2014
jan 16, 2014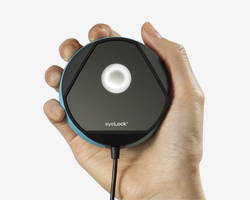 jan 16, 2014
jan 16, 2014
jan 15, 2014
jan 15, 2014
jul 24, 2017
jul 24, 2017
jul 13, 2017
jul 13, 2017
jul 05, 2017
jul 05, 2017