jan 10, 2015
intelligent and intuitive bang & olufsen beosound moment music system
intelligent and intuitive bang & olufsen beosound moment music system
images courtesy of bang & olufsen/philip karlberg photography
the bang & olufsen 'beosound moment' designed by studio frackenpohl poulheim, integrates sound collections and services into a playful music system that features the world's first touch-sensitive wood interface. the wireless device's patternplay feature adapts the listening patterns of the users, and suggests music or radio programs that fit with the relevant day of the week and the time of day. it memorizes preferences and makes listening both familiar and explorative with its access of over 35 million songs via the global streaming service, deezer.

the music system matches the listener's mood
video courtesy of bang & olufsen
'as a modern, cloud based music system, beosound moment will offer software updates with new features and improvements. we have prepared a firm software update roadmap for beosound moment including the deployment of a very compelling multi-room experience that encompasses both television and other audio products planned for summer 2015', says marie kristine schmidt vice president, brand, design & marketing bang & olufsen.

the wheel is divided into a color gamut that ranges from melancholic blue over a passionate red zone to an energetic yellow area
its detachable and double-sided interface enables two different listening experiences, with the elegant aluminum panel featuring a touch screen for engaging interaction, and the oak side with a wheel control, that is designed for one-touch access to exactly the sound experience that fits the listener's daily rhythm. its moodwheel enables users to express their mood and 'beosound moment' will find the perfect sound track to match it. this works depending on how close they chose to its center. the very middle selects from a list of only favorites whilst the outer parameters tempts listeners to more adventurous styles.

the double-sided interface detaches from the system

the oak side is the world's first wooden interface

front view of the aluminum side
apr 27, 2017
apr 27, 2017
nov 22, 2016
nov 22, 2016
sep 05, 2016
sep 05, 2016
jan 13, 2015
jan 13, 2015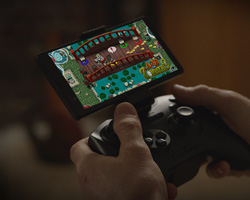 jan 11, 2015
jan 11, 2015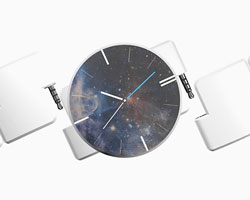 jan 11, 2015
jan 11, 2015
jun 11, 2012
jun 11, 2012