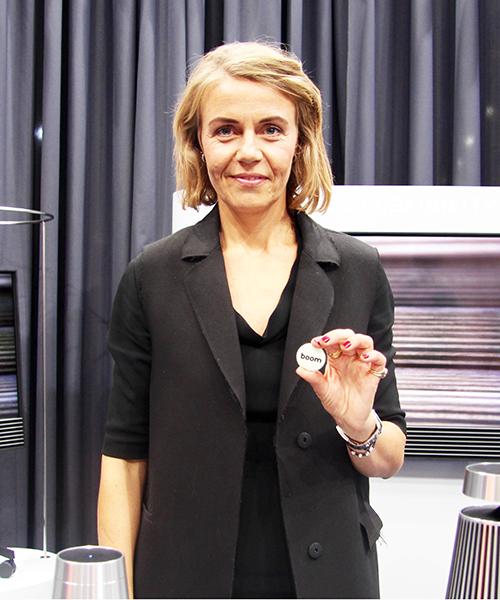 sep 05, 2016
bang & olufsen's marie kristine schmidt on creating products for the home
marie kristine schmidt is bang & olufsen's head of brand, design and marketing. no stranger to a new challenge, she joined the team in 2012 to run its creative center before moving into her current position. a degree in business led to moving up the ranks in the danish army where she achieved officer status, after which she spent over a decade at various design consultancies. these are some of the things that prepared her for the role, where she most recently guided the danish design companies latest range of sleek televisions, 'beovision', and elegant speakers, 'beosound'.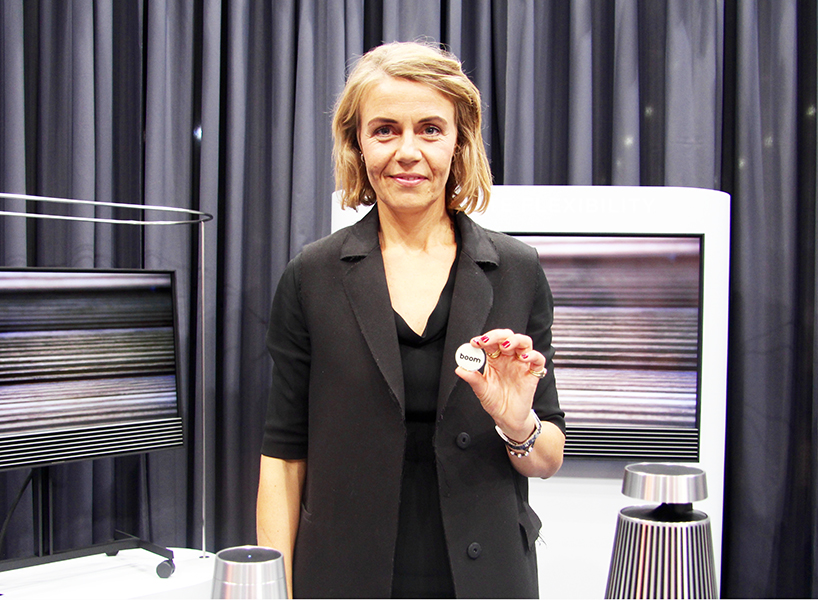 schmidt is bang & olufsen's design multi-instrumentalist
image © designboom
beautiful fabrics, textures and forms decorate the companies portfolio. it intends to deliver products that give the sense of 'belonging' in the home, with huge connectivity features and the ability to relocate with ease. we interview schmidt about how the design teams collaborate, the techniques they use while prototyping and some of the usual/unusual things that happen at bang & olufsen.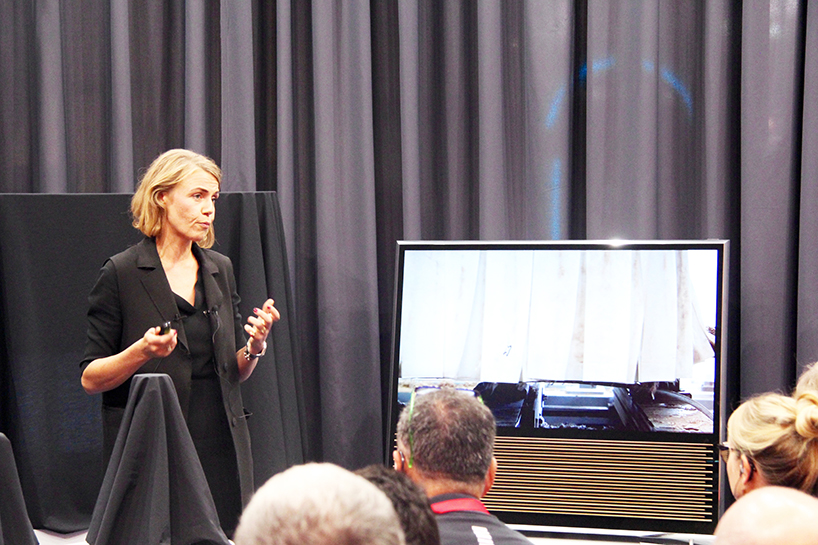 she has worked in the creation of b&o products since 2012
image © designboom
designboom (DB): what is the design philosophy of bang & olufsen?
marie kristine schmidt (MKS): I think it is all about putting people before technology, that is by understanding the purpose of each product, and really striving to deliver that vision. when we talk about design at bang & olufsen, it's so much more than how it looks: it is also how it feels; how it works; how it sounds; it's the whole package when we talk about design. so our approach, when we say we are a 'design driven company', really starts by understanding people, our customers, how they live, what are their 'pain points?', how do they want to be living in the future? then we have an iterative design process to get to a result where we say, 'no, no, no, no, just keep on track and keep delivering that simplicity'.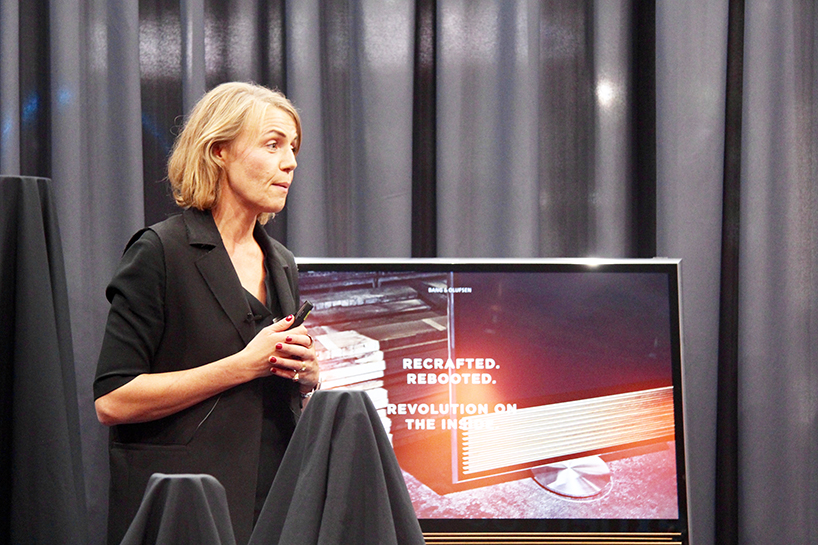 the company strives to achieve simplicity throughout the process
image © designboom
DB: both 'beosound 1' and 'beosound 2' speakers take on elegant, conical forms: how–and to which extent–did other creative fields influence this design?
MKS: we were all (and in particular torsten valeur, chief designer) very inspired by musical instruments and wanted to create a product that would bring people close to music plus get a sense of musicality. that is why we have worked hard to get the simplicity in the shape, so for instance, you will not see any graphics on the product. everything is curated, machined and mastered to keep striving for simplicity.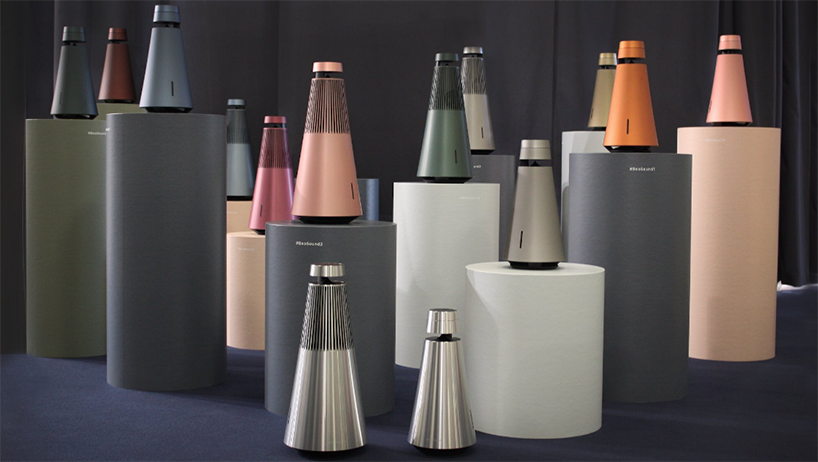 beosound 1 and beosound 2 speakers are influenced by the forms found in musical instruments
DB: which stand is your favorite to complement the 'beovision horizon' to complete the televisions appearance: easel stand; 360-degree floor stand; wheel stand; wall bracket?
MKS: okay, so I should say the wheel stand (I actually thought a lot about this) but that's not my favorite stand. however, I do think that it really delivers on this new idea around flexibility, so it is an important statement to make. my favorite stand is the floor stand because I think it is so graphical. it's just so pure, simple, and it really fits with the rest of the product.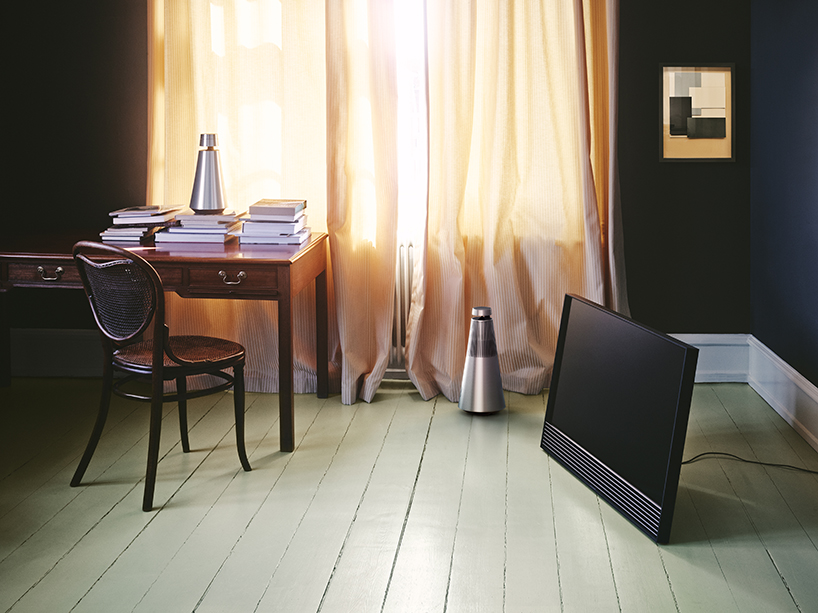 floor stand complements the televisions graphical appearance
DB: 'beovision horizon' looks versatile for a number of environments — the traditional japanese home, a modern home safeguarded with technology or locked behind in an art museum — where do you put yours?
MKS: during the development process I've had it in two places actually — first it was on a wheel stand at home just to see how it would work. how would I use it in the kids room and then move it to the kitchen when we need it there? I think this has been quite interesting. what I did and got a lot of credit for was we hung it in the kitchen — we have an open spaced kitchen where you can eat, you can have friends over, with a big balcony. during the olympics, my husband would actually be sitting outside on the balcony with the TV turned so he could see the games, while being outside when the weather was good.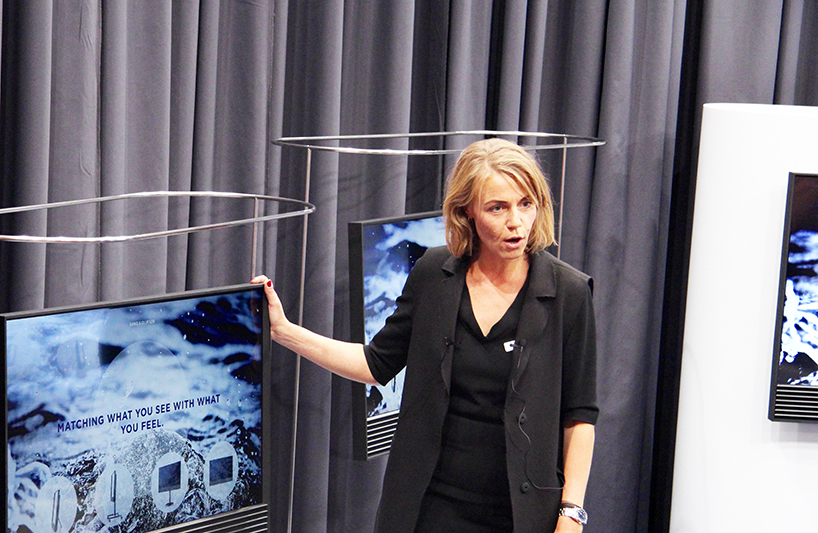 image © designboom
DB: could you tell us about some of the usual (or unusual) things you do during the design process?
MKS: one of the things that we do a lot when working on design and development at bang & olufsen is there are no 'stars' in the process. there is a huge amount of respect for everyone and their capabilities and what we do is actually (with the designer) stand of the production floor together with the guys actually programming the robots and discussing with them exactly why this + that, and this + that is important. our design team and concept team is very closely linked with the production floor and that is one of the reasons that I think we are really, really good at achieving design because everyone actually understand the design intent. everyone understands the vision. everyone understands the small details, and I don't think you find that in many places.
there is another thing we don't do: we never make a decision throughout the whole process or change anything without there being a designer being involved. so as you may know we don't have any designers 'working for us' in the company, they are all freelancers and we have close collaborations with them and they know their way around and they are always involved throughout the process with everything we do. another thing we do is make a lot of cardboard models, we have quite an artisanal way of working because beauty is in proportions, and you can't judge beauty on a computer screen. we are very quick to use our hands and see the proportions. in my house we have a lot of beautiful products, but we also have had a lot of cardboard models just to see 'how things fit in'.
mar 05, 2020
mar 05, 2020
dec 11, 2019
dec 11, 2019
mar 28, 2019
mar 28, 2019
sep 21, 2018
sep 21, 2018
sep 17, 2018
sep 17, 2018
sep 11, 2018
sep 11, 2018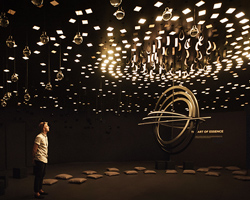 sep 12, 2016
sep 12, 2016
sep 11, 2016
sep 11, 2016
sep 10, 2016
sep 10, 2016
a diverse digital database that acts as a valuable guide in gaining insight and information about a product directly from the manufacturer, and serves as a rich reference point in developing a project or scheme.