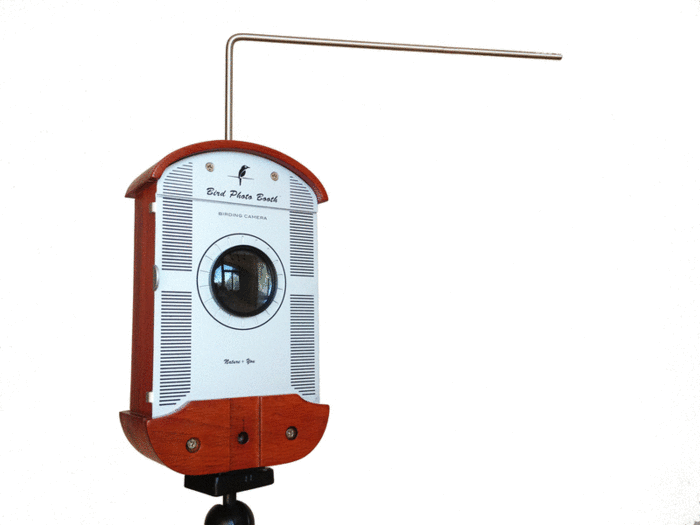 nov 15, 2012
bird photo booth
'bird photo booth' allows you to get up close and personal with birds
the 'bird photo booth' is the first feeder which has been developed to house an iPhone, iPod touch and GoPro set, giving one the ability to observe bird activity up close and personal via a live stream to their iPad, computer or other mobile device through a Wi-Fi or bluetooth connection.
developed by bryson lovett, the handcrafted wooden compartment is concealed by an aluminium front door that is designed so that your wireless gadget is correctly positioned behind a macro optic lens embedded into the closure, enabling you to harness your iPhone's built-in face detection technology to reveal the detail of birds' expressions which would normally not be visible to the human eye using one of the suggested appssuch as air beam, duplicam or remote shutter. because of this set-up, your photos and other footage captured rival DSLRs at a fraction of the cost, allowing iPhone 4S prints to be enlarged to up to 52 x 52 inches without pixelation.
currently available for iPhone 3,4,5, iPod touch and GoPro/GoPro Hero2 with Wi-Fi bacpac. a universal android insert is coming soon.
the 'bird photo booth' project is currently seeking funding on kickstarter.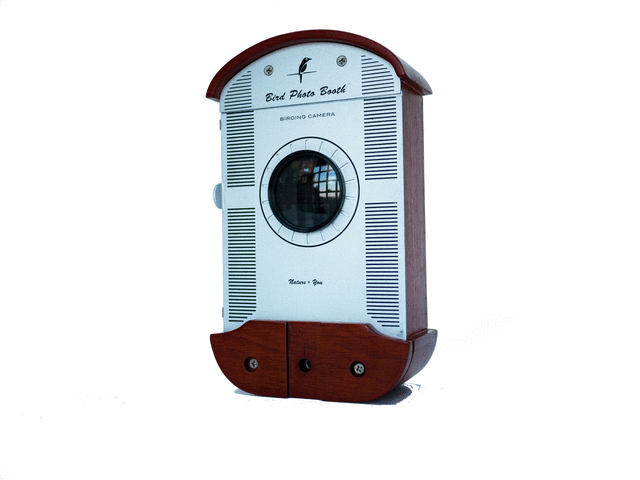 an aluminium door outfitted with a macro optic lense protects your mobile device
 'bird photo booth' – how it works

how to take pictures with the 'bird photo booth'

video courtesy of bryson lovett
the design is influenced by the polaroid land camera from the 1950s
the 'bird photo booth' securely houses your iPhone, iPod or GoPro set within foam inserts
components of the 'bird photo booth'
to give you an idea of the resulting image quality, the following photographs have been captured using the 'bird photo booth' via an iPhone 4S:
via
jun 21, 2017
jun 21, 2017
may 23, 2017
may 23, 2017
sep 09, 2014
sep 09, 2014
jul 20, 2017
jul 20, 2017
jun 14, 2017
jun 14, 2017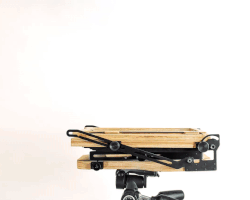 may 30, 2017
may 30, 2017