with its world premier at the IAA 2017 in frankfurt, the BMW 'i vision dynamics' beholds luxury within a new form of electrifying driving pleasure. the four-door gran coupe electric automobile references the forward-thinking of the BMW 'VISION NEXT 100' but in a more immediate future – rumored for 2021. rivaling that of tesla, the concept car delivers a range of 600 km (373 miles), a top speed of over 200 km/h (120 mph), and acceleration of 0-100 km/h (62 mph) in four seconds.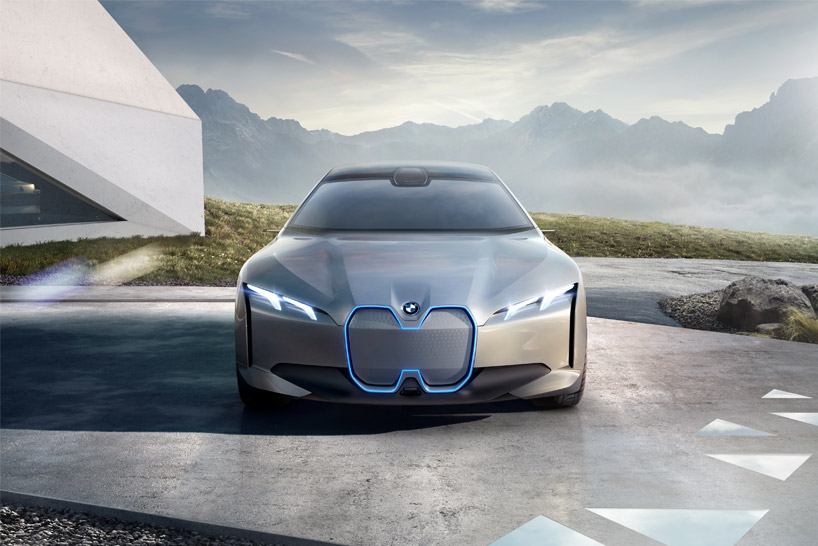 all images courtesy of BMW group
sourcing influence from the designs of the BMW 'i' models, the 'i vision dynamics' features the brand's renown long wheelbase, flowing roof line and short overhangs. this, as well as its fluently contoured surfaces, create a profile of elegance and, as its name would suggest, dynamism. giving it a modern aesthetic, the body appears to be formed from a single mold, where joints are not visible and glass sections meet seamlessly with its main. sharpening the car's flank with their virtually symmetrical shapes, the side windows ensure all passengers have an equally good view out. this showcases the brand's attention to others in the vehicle and the shared driving experience, which is becoming ever more important as autonomous technology opens up more possibilities.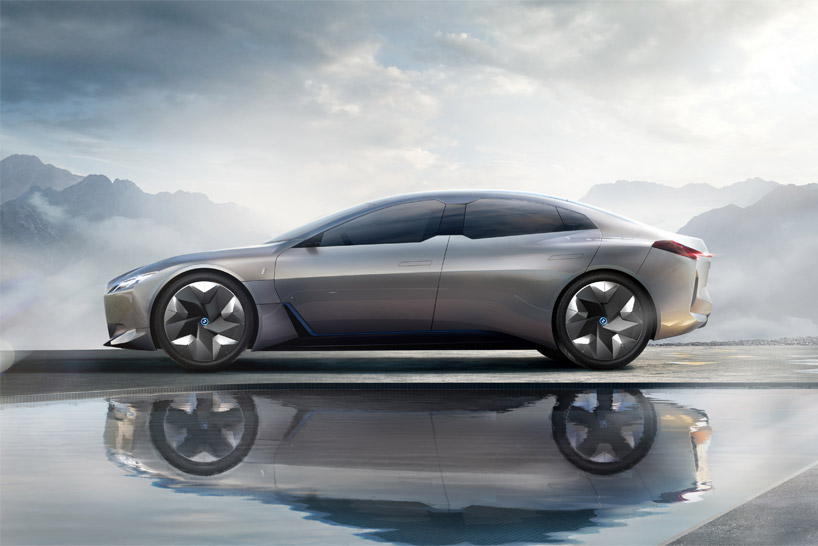 'with the i3 and i8 we have designed a revolutionary city car and a revolutionary sports car,' says adrian van hooydonk, senior vice president BMW group design. 'and now the BMW i vision dynamics is combining electric mobility with the core values of BMW: dynamism and elegance. we are therefore demonstrating how the product range and the design language of BMW i can be evolved further into other concepts.'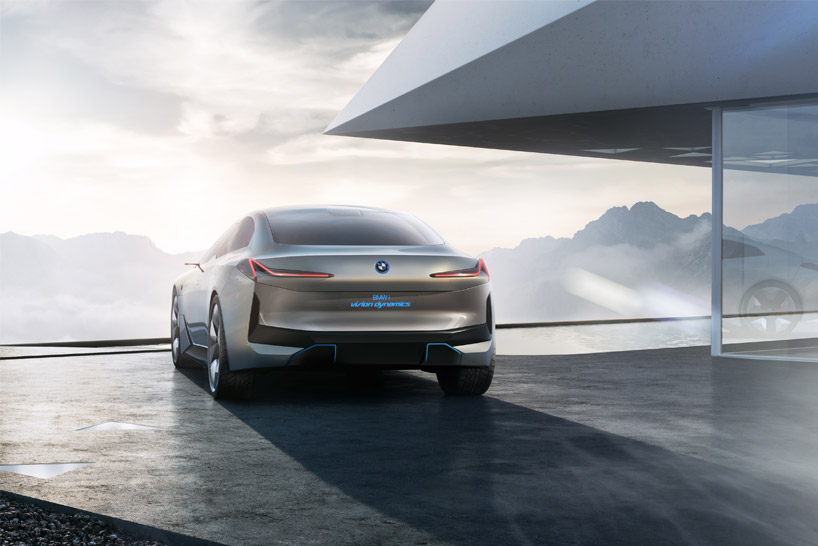 with its world premier at the IAA 2017, it is not just the BMW 'i vision dynamics's side profile which showcases the brand's future design styling. the concept car's whole body, starting with the prominent and enclosed 'kidneys', reference the group's heritage whilst acting as a symbol for what to come. the minimalist front end functions as an intelligence surface, where on either side, very modern headlights provide a striking look. towards the rear, tapered styling conceives broad shoulders and a muscular presence, as well as characteristics of pose and power. this is even more apparent with the show-stopping l-shaped lights. their slim shape highlights the concept's electric efficiency, dynamic performance and modern aesthetics.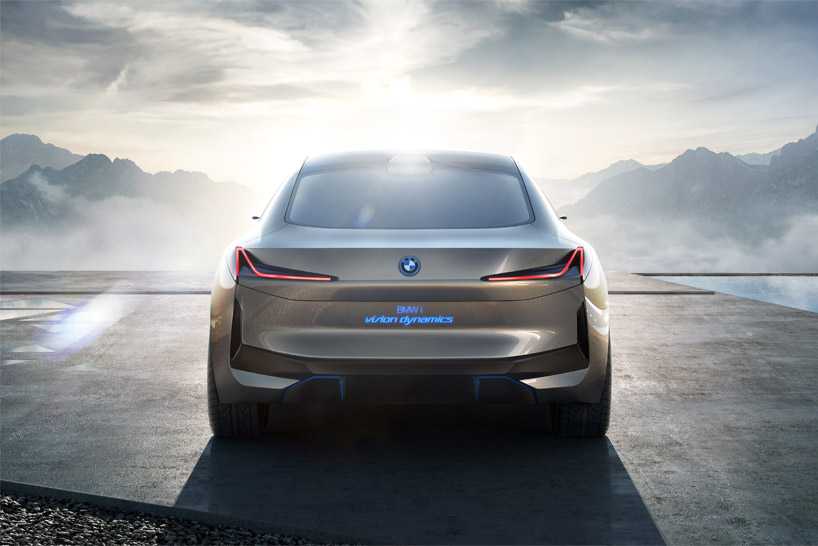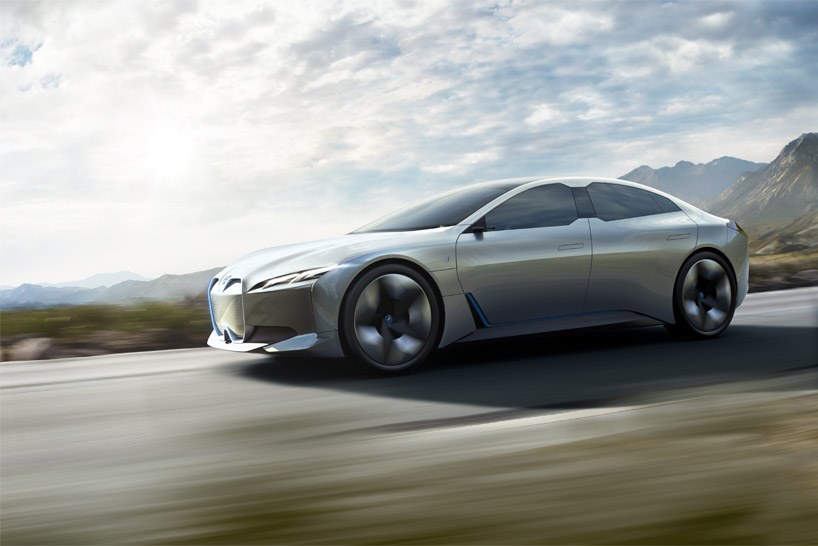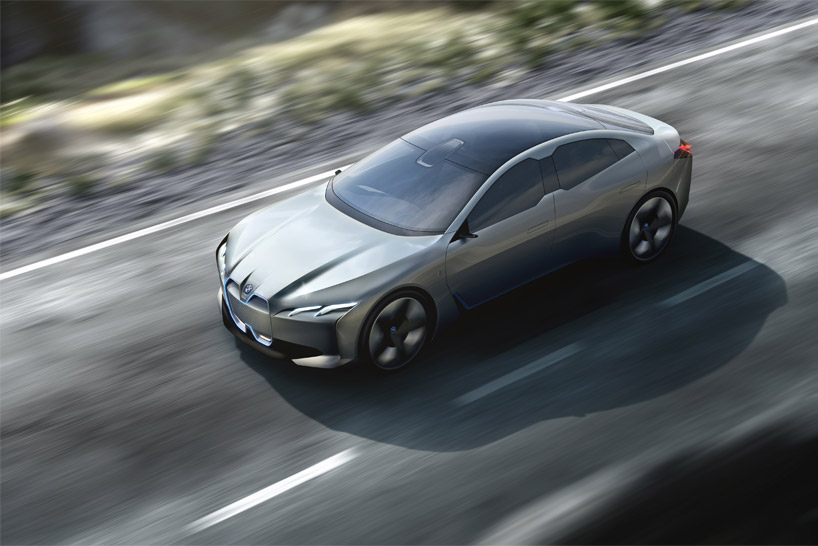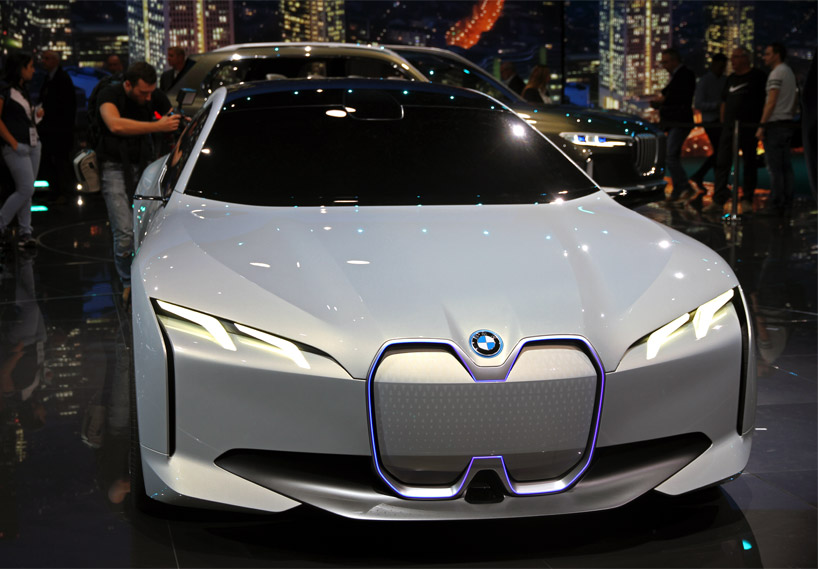 image © designboom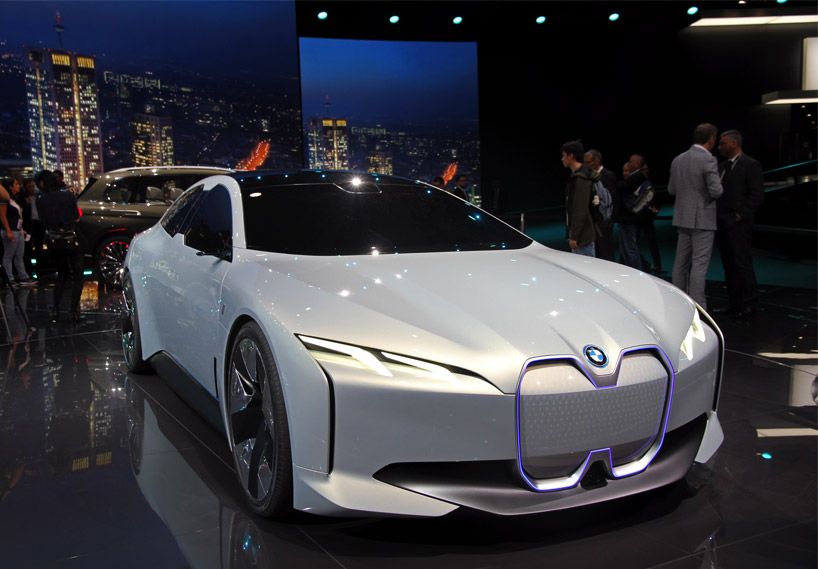 image © designboom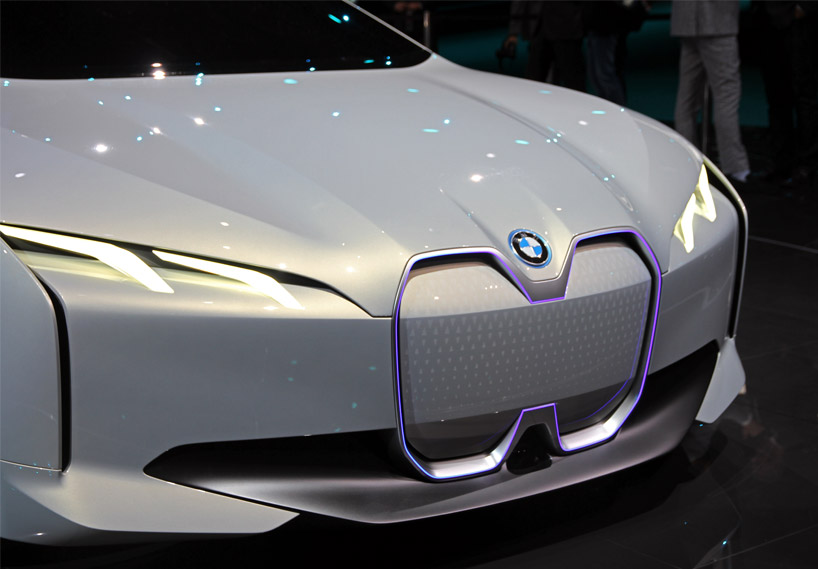 image © designboom

image © designboom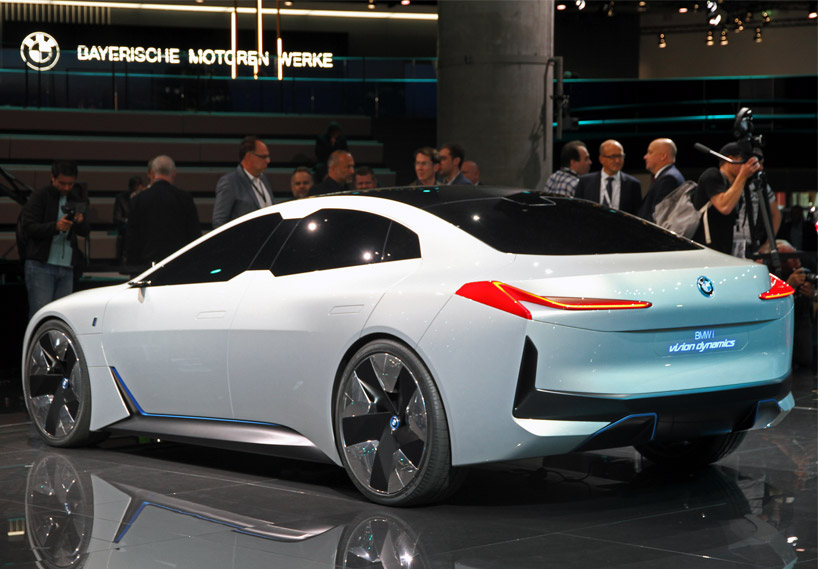 image © designboom
Save
BMW
(122 articles)
oct 14, 2017
oct 14, 2017
oct 12, 2017
oct 12, 2017
sep 13, 2017
sep 13, 2017
sep 08, 2017
sep 08, 2017
aug 28, 2017
aug 28, 2017
aug 18, 2017
aug 18, 2017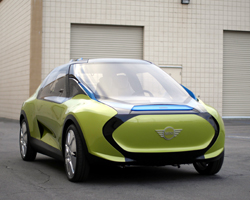 oct 27, 2017
oct 27, 2017
oct 26, 2017
oct 26, 2017
oct 26, 2017
oct 26, 2017
oct 26, 2017
oct 26, 2017
oct 25, 2017
oct 25, 2017
oct 25, 2017
oct 25, 2017
sep 21, 2017
sep 21, 2017
sep 19, 2017
sep 19, 2017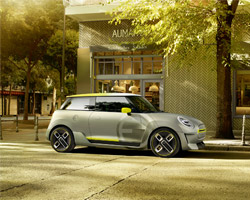 sep 19, 2017
sep 19, 2017