in 2016, the BMW 'VISION NEXT 100' concept car not only amazed motorheads from around the world but also the technology visionaries at MIT's self-assembly lab, who are renowned for inventing forward-thinking, experimental materials. with the automobile enhancing the almost definite yet still unpredictable autonomous drive abilities, the interior as well as exterior explored a possible future also. both utilized 4D structures that adapted according to function, performance and aesthetics. fast forward two years and, finally, a material has been created that reflects this vision of morphing surfaces, the first 3D-printed inflatable material, thanks to a collaboration between BMW and the self-assembly lab.
named 'liquid printed pneumatics', the object which uses rapid liquid printing technology is on display at the V&A museum in london, as part of 'the future starts here' exhibition. designboom met with martina starke, head of BMW brand vision and BMW brand design, and skylar tibbits, founder of the self-assembly lab, to discuss this project in depth.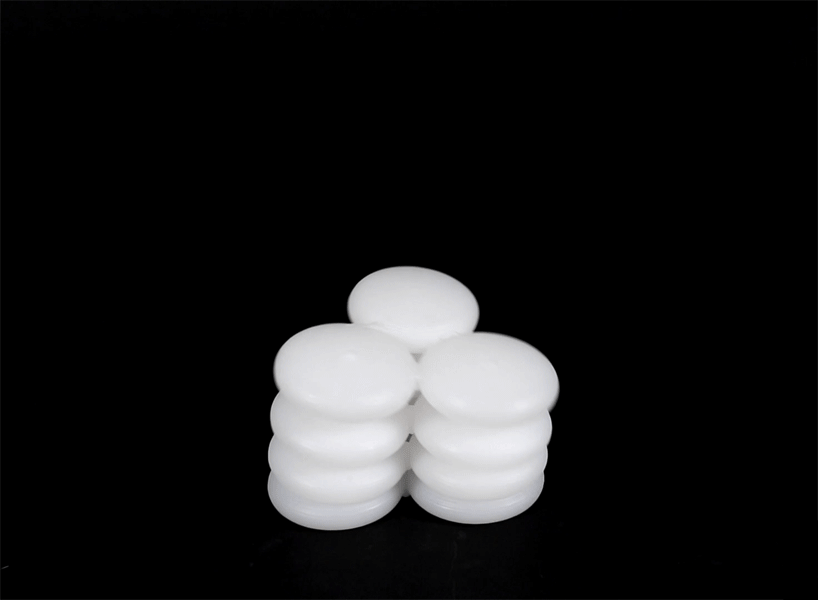 all images courtesy of BMW and the self-assembly lab
truly pushing material boundaries, the inflatable silicone material can self-transform, adapt and morph into any size or shape. every man-made thing is very static but this material shows how MIT's self-assembly lab is trying to change that preconception. it enhances technologies from soft robotics, where pneumatic controls allow its structure, which consists of seven independent chambers, to vary in not only form but also function and stiffness. this is depending on the amount of air pressure in the system, expanding from complete flatness to bulky sizes.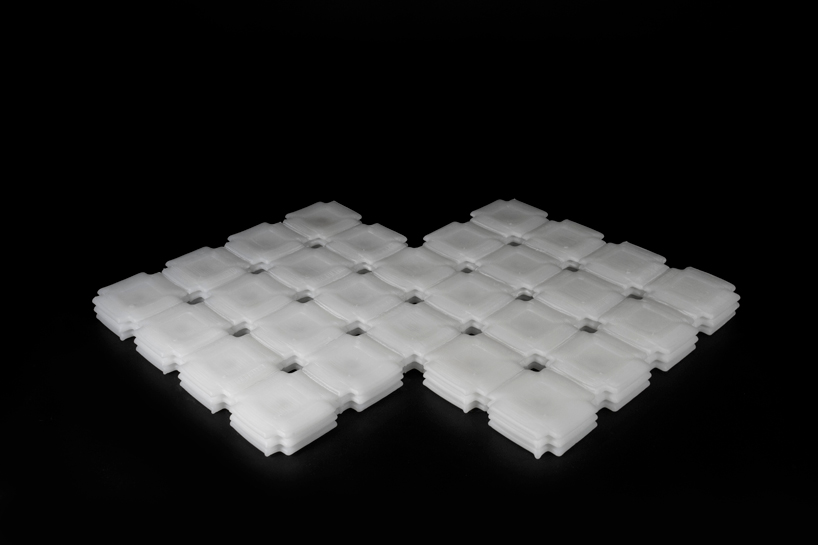 the material development started as a cross-disciplinary study in 2016, following advancements made with the self-assembly lab's project with steelcase, where they invented a method of rapidly and freely printing objects whilst suspended in gel and therefore being unaffected by gravity. going a step further, the lab – together with BMW – achieved a breakthrough when they managed to liquid print air and water-tight inflatable geometries. these can include complex channels and pockets that self-transform, while being only limited in size by the volume of tank. this is in complete contrast to the traditional manufacturing methods of inflatables, which typically includes expensive moulds and limited material properties.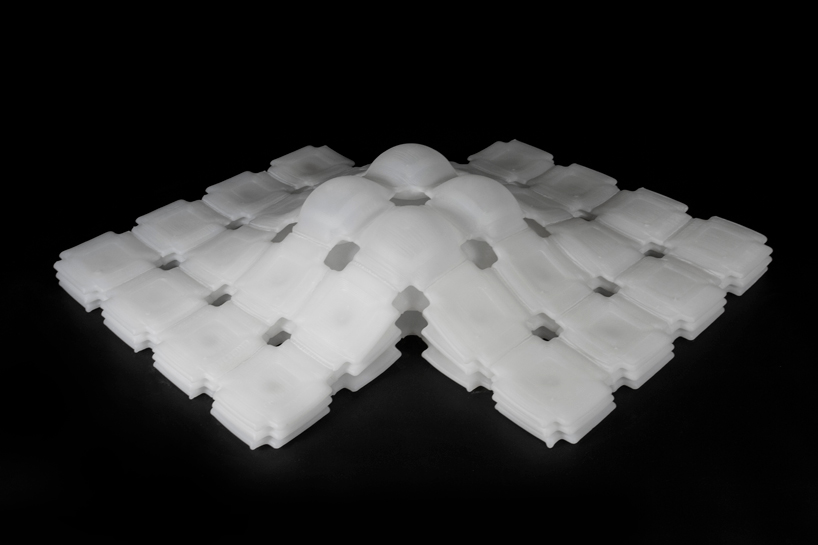 during a factory visit to BMW's plant in germany, skylar was fascinated by the uniqueness of each step in the process of making a car seat. he thought: 'can we create an element that can be multiple things but made as one object?'. the result is the printed inflatable material, which, according to both BMW and the self-assembly lab, hints at a concept where car interiors will be able to interact and adapt in the future. they imagine the material to become a solution in seats, where it can provide adaptive support, comfort and massages, as well as being used for impact performance such as airbags. although still very much experimental, the collaborators see this as a step into the future, one that moves away from the typical understandings of automotive design.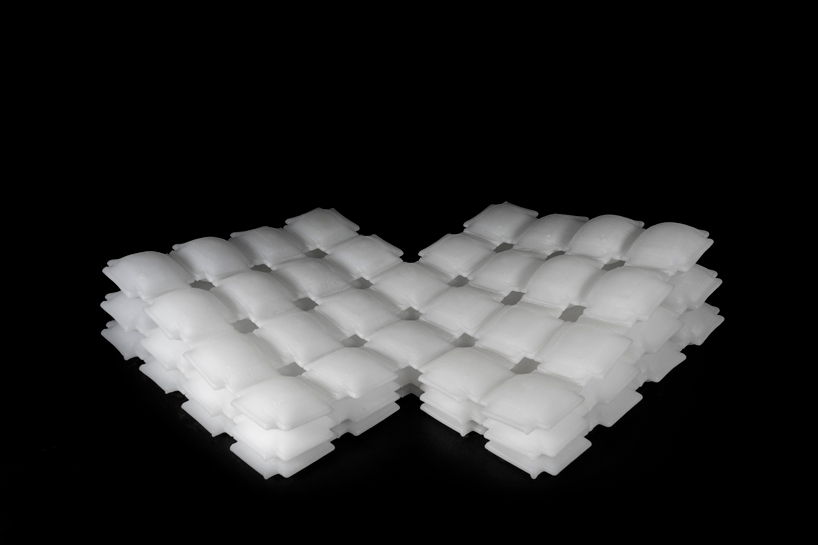 exhibiting robotic-like transformations, the highly dynamic meter-scale object is on show at the V&A museum as part of 'the future starts here' exhibition, which runs from may 12th to november 4th 2018. the display unites over 100 objects, all of which can be described as live experiments about our future society. these come from research labs, universities, design studios, corporations and even governments. divided into five spaces – self, public, planet, afterlife, and the future is… – the exhibition allows visitors to draw new pictures on an advancing future.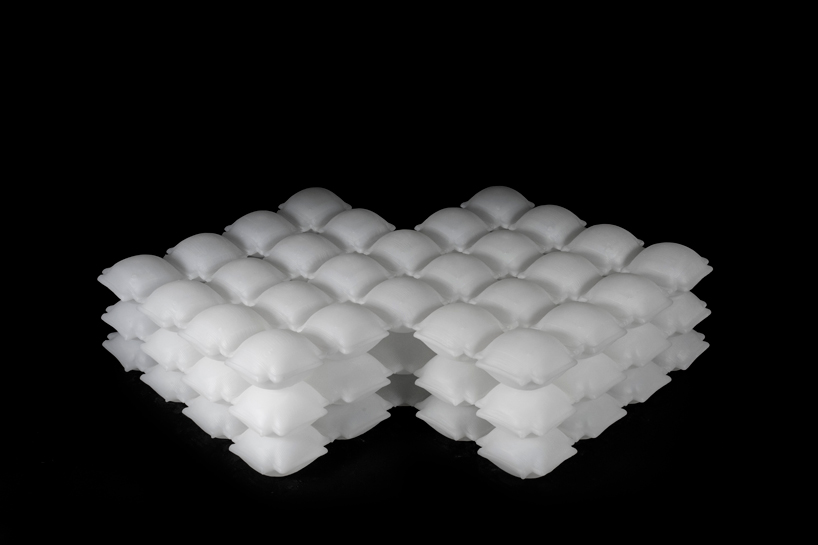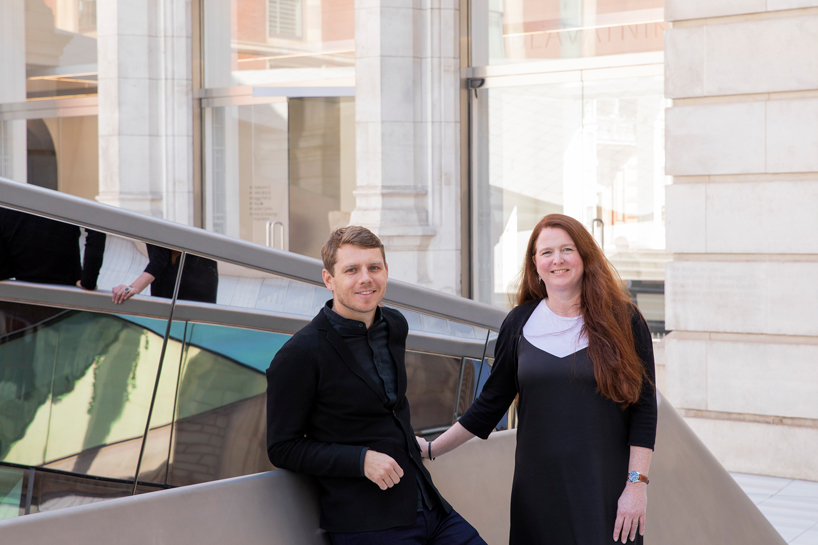 skylar tibbits (left) and martina starke outside the V&A museum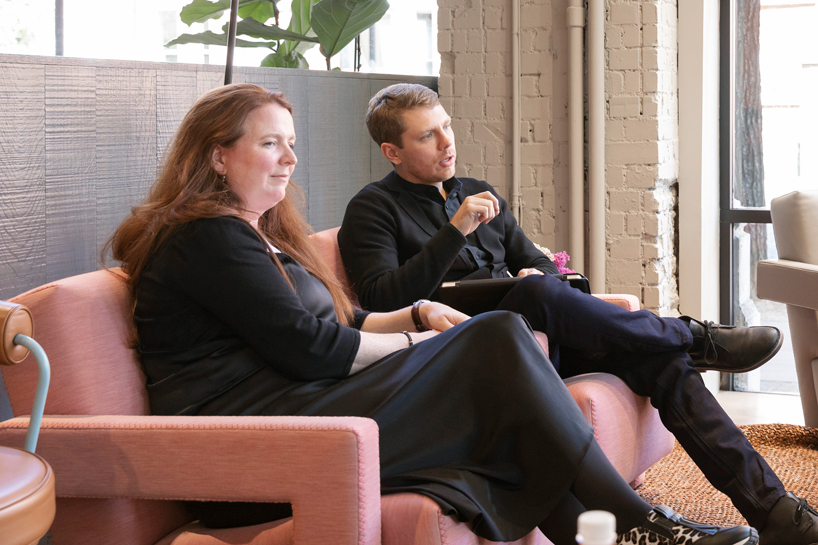 the collaborators in conversation about the possible uses of the material in the future
jul 29, 2020
jul 29, 2020
jul 27, 2020
jul 27, 2020
jul 27, 2020
jul 27, 2020
jul 15, 2020
jul 15, 2020
jul 07, 2020
jul 07, 2020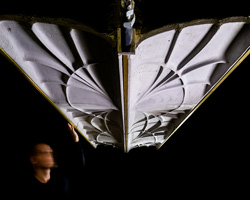 jun 28, 2020
jun 28, 2020
BMW
(205 articles)
jul 05, 2020
jul 05, 2020
jul 05, 2020
jul 05, 2020
jun 23, 2020
jun 23, 2020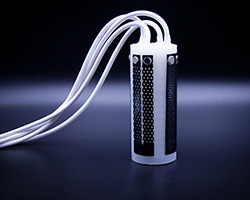 feb 14, 2020
feb 14, 2020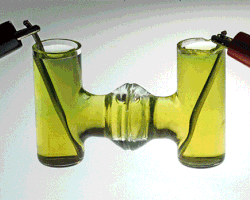 oct 04, 2019
oct 04, 2019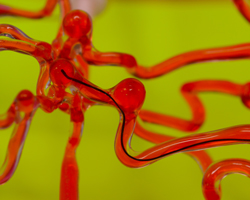 sep 03, 2019
sep 03, 2019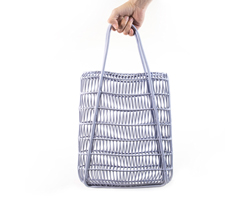 jul 19, 2018
jul 19, 2018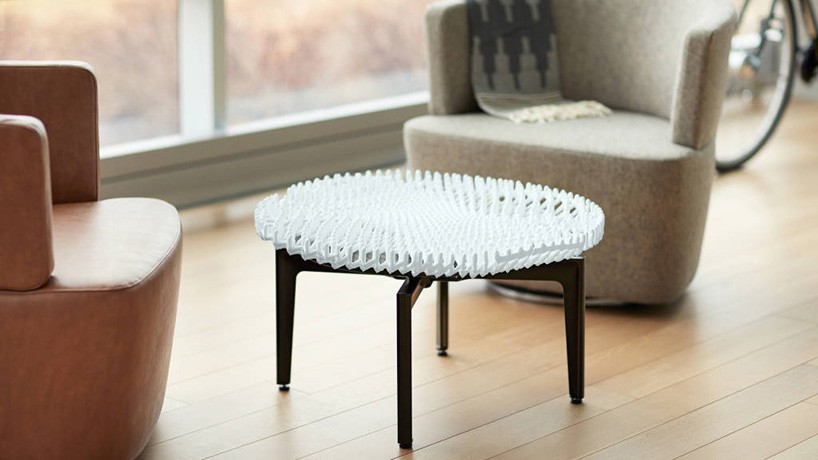 apr 26, 2017
apr 26, 2017
a diverse digital database that acts as a valuable guide in gaining insight and information about a product directly from the manufacturer, and serves as a rich reference point in developing a project or scheme.