BMW motorrad once again surprises concorso d'eleganza with custom built R5 reinterpretation
image © designboom
influenced by the 500 cc factory racing machine in 1935, the BMW 'R5' was one of the groundbreaking sports motorbikes of the late 1930s with a newly designed light frame. to mark the 80th anniversary of the introduction, BMW motorrad is honoring this icon at the concorso d'eleganza villa d'este 2016 with a special model – the BMW 'R5 hommage'.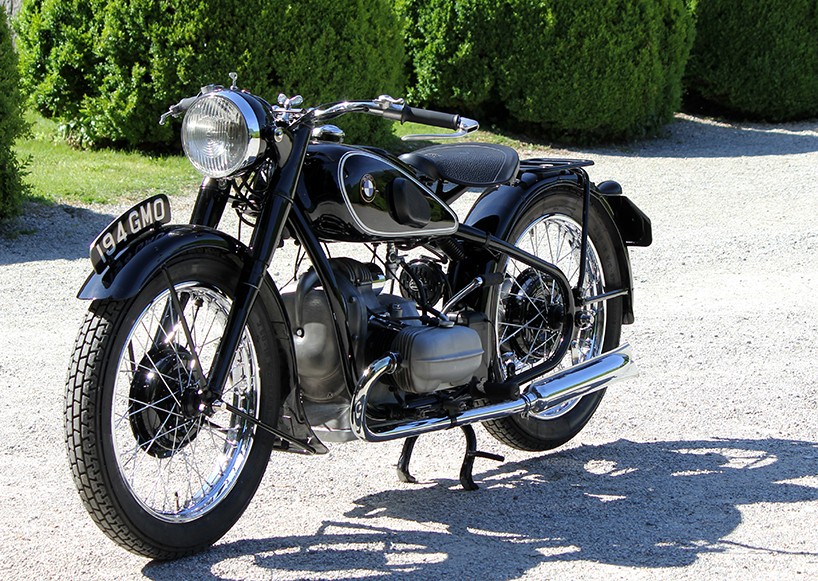 an original BMW 'R5'
image © designboom
it is the first time BMW enters the custom scene to show how well the world of historical motorcycles can harmonize. at the core of the project is an original 500 cc two-cylinder engine provided by munich based motorcycle collector sebastian gutsch. it was damaged in a race but now provided the starting point for creating the BMW 'R5 hommage'.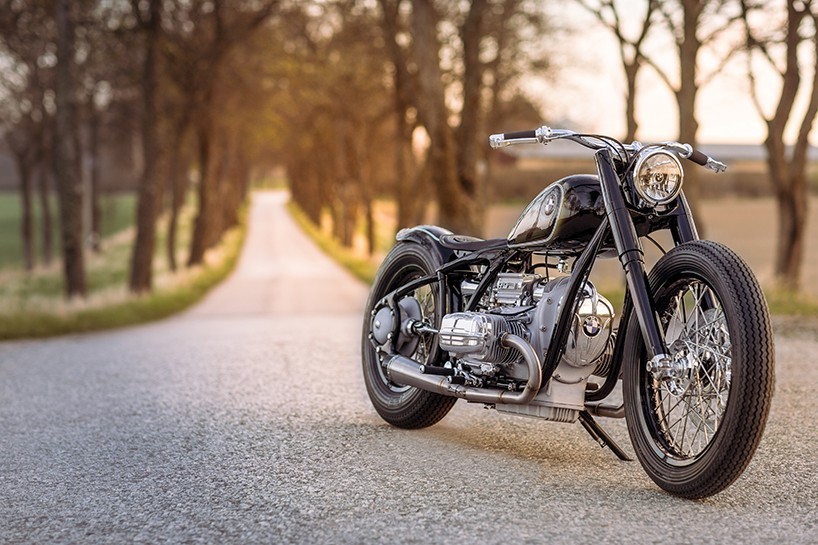 the BMW 'R5 hommage'
as a tradition to custom motorcycles, it was elaborately hand-crafted from scratch with help from swedish parts producers ronny and benny noren, who were called upon by edgar heinrich, head of design at BMW motorrad and ola stenegard, head of vehicle design and creative director at heritage BMW motorrad. since january, all the parts such as the frame, fuel tank and rear fender were uniquely and elaborately hand-crafted components – making this a genuine custom bike.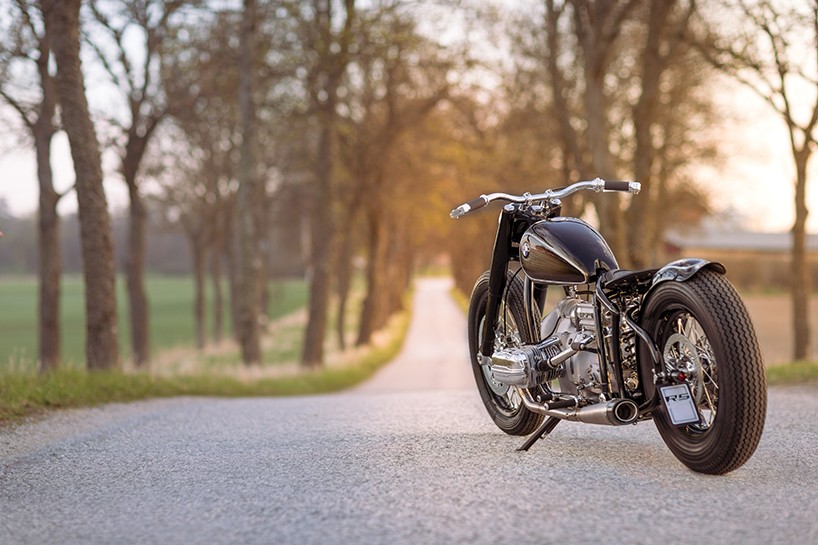 the BMW motorrad team reinterpreted every historical detail with intense custom craftsmanship. the technical highlight of the engine is the specially developed supercharger, which in the BMW 'R5 hommage' now significantly boosts the output of the original 500 cc power unit to achieve a contemporary accurate level. a completely newly built stainless steel exhaust system ensures that this increase in power is appropriately reflected in terms of sound.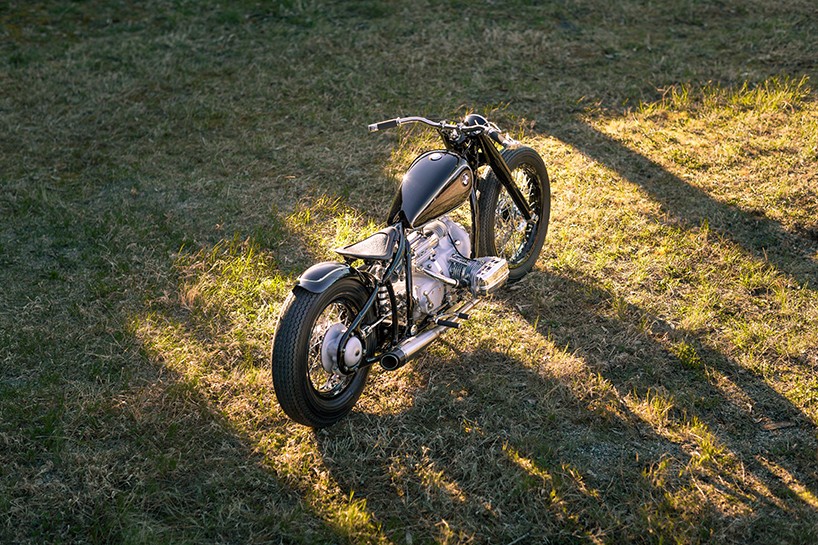 other contemporary accents are provided by the custom fork and rear wheel suspension. the front covers, brake and clutch reversed levers blend the past with modern shapes. the custom made components combine the look of historical accuracy with the adjustment options of modern controls.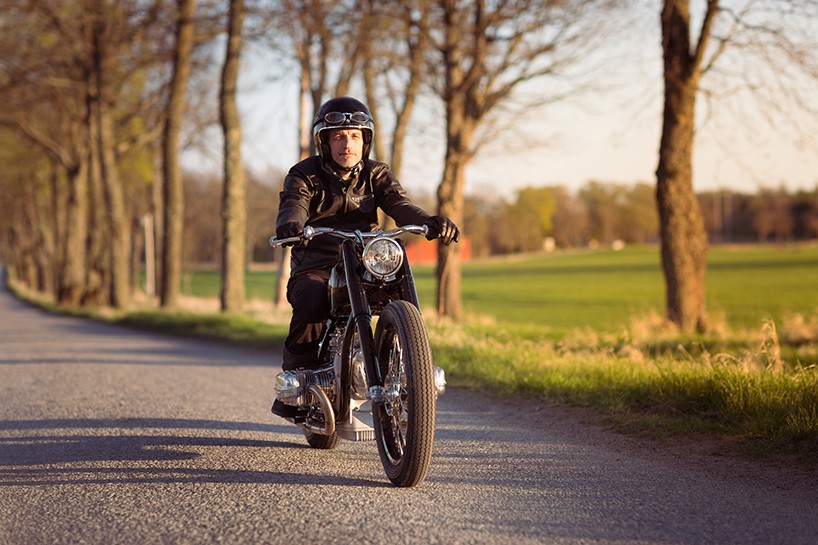 the BMW 'R5 hommage' was presented in classic style with a color scheme typical of the original – black with white pinstripes. in addition to the opaquely finished surfaces, the smoke finish on the fuel tank and rear fender allow the steel underneath to partially show through. in custom contemporary style, a metallic finish and a slight flake effect round off the color scheme.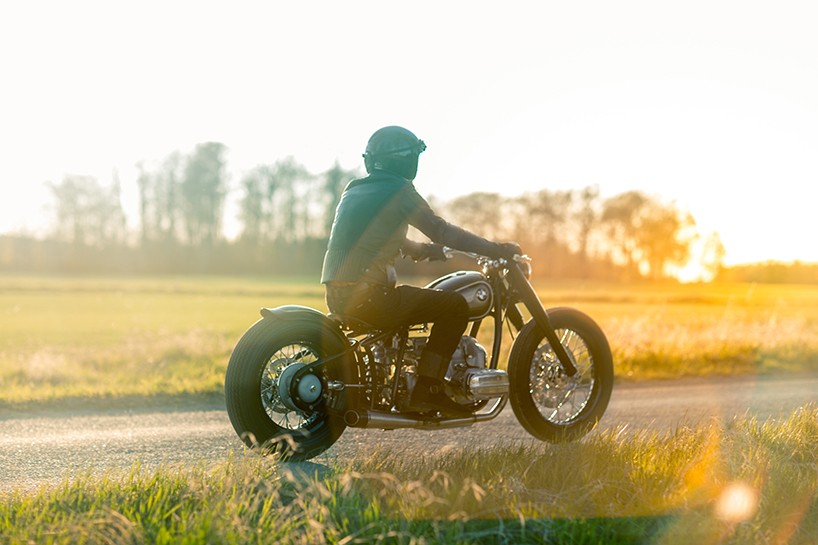 at the concorso d'eleganza villa d'este, designboom spoke to edgar heinrich and ola stenegard, about the design challenges, choices made during the assembly and what the 'R5 hommage' represents for the future of BMW motorrad.
designboom: what concepts and ideas did you introduce at the first meetings for the BMW 'R5 hommage'?
edgar heinrich: I wanted to do an hommage bike to the 'R5' as soon as possible because it's the holy grail of BMW motorcycles for us.
ola stenegard: ya, with the 80th anniversary, we knew we had the opportunity to create something really exciting. using an original motor for the hommage was definitely the focal point of the whole project and with it, a completely custom bike all the way through.
DB: but a cruiser? why that direction?
OS: the original was a sport bike back then. but if we were to do a sport bike today, you would get an 'S1000 RR'. the only guys who are honoring these kind of shapes and aesthetics today, are of course the whole custom bike scene. it came very naturally to really honor the lines and shapes of the 'R5', but you can't really build a race bike or a cafe racer. it had to be a custom bike.
EH: we asked ourselves: 'what were the iconic features of the 'R5'?' we extracted those characteristics – the frame shapes, of course the boxer engine, colors and pinstripes and the disguised rear gearbox covered by the frame. these characteristics were the 'R5'. it was always about taking iconic features into a contemporary context. so somehow, out came a custom cruiser motorcycle.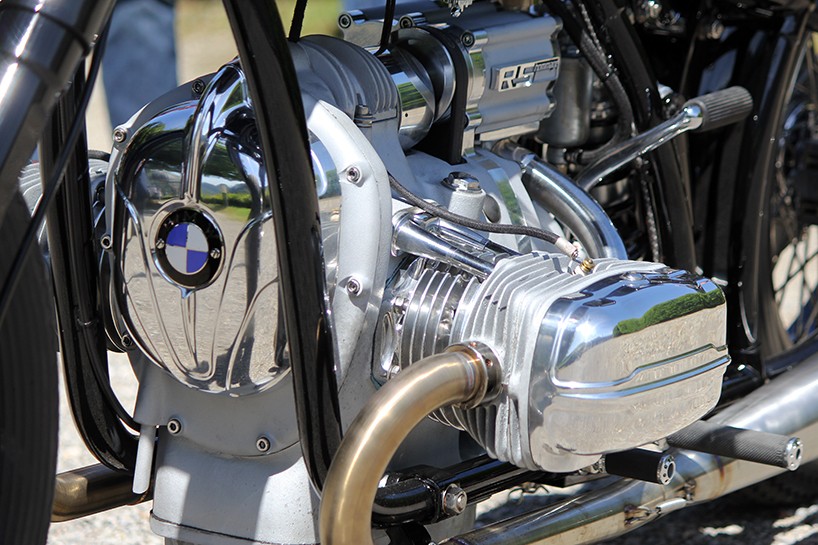 a rebuilt BMW 'R5' engine equipped with a custom supercharger
image © designboom
DB: even though BMW never made a custom bike before, there were no hesitations?
(edgar and ola look at each other and together say): not really. no.
EH: we are here for the fourth consecutive year and we keep surprising everybody every year. this is somehow, looking back, very cool. it's getting harder, but it's good to have something unexpected.
OS: this event gives us the chance to do these kinds projects, because otherwise, we wouldn't have the venue where we can stretch our imaginations.
DB: but in the beginning, you guys didn't even have an engine to even start the design yet!
OS: ya, I was very naive at the beginning because I didn't realize how hard it was going to be. we definitely couldn't take a stock bike and chop it up.
EH: yes, that would've been sacrilegious. with only a few left, they have become holy motorcycles. so we went out to find an engine across europe and ended up finding a broken crankcase from a racing accident in munich.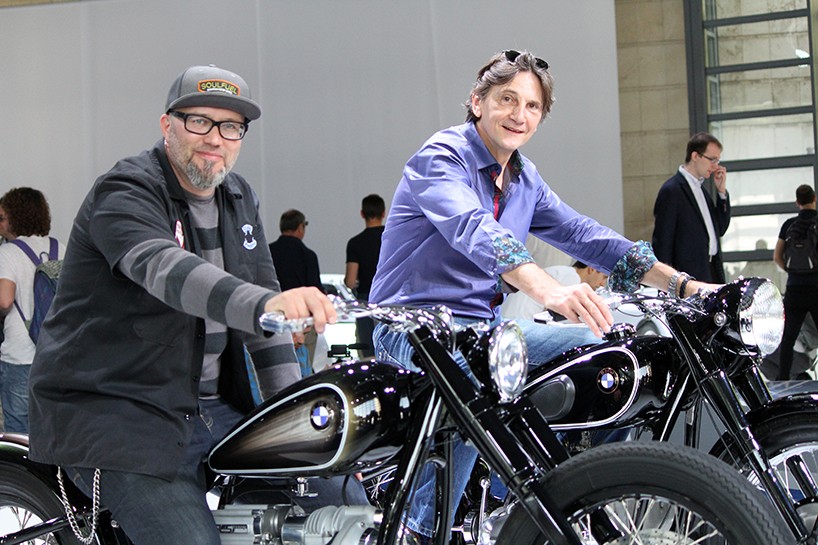 ola stenegard, head of vehicle design and creative director at heritage BMW motorrad (left) and edgar heinrich, head of design at BMW motorrad (right)
image © designboom
DB: who's idea was it for a supercharger?
OS: I actually don't remember, but we knew that 24 hp wasn't enough for a contemporary motorcycle and had to be tuned. it was one of those 'why not?' moments.
DB: why weren't technological features a priority for this motorcycle?
OS: there are a lot of hidden features around this bike. for example, the rear suspension and the brakes were a careful balanced between old school and new school.
DB: were there specific challenges the design team had to overcome with the 'R5 hommage'?
OS: shaping of the gas tank was very tough. reshaping it by hand to added it to the new frame never looked as good as the original. so in pure panic, we had to scan the original, machine mill it and send it to sweden for super careful modifications. even with all our experience at the table, we were going nuts, because it just didn't look good. the original bike had such a nice top shape, with the kickback at the front. recreating the simplest thing to look just right can be the hardest thing.
DB: with projects like these, there needs to be a lot of trust between designers at every step. how did you two earn each others trust through your careers at BMW?
EH: first of all, we have a lot of history between us. we came from very different backgrounds. olar comes from the custom bike scene, I come from off-road motorbike market and at one point, we started sharing the workshop together. he was looking at what I was doing and I was looking at what he was doing, judging each other from afar. but somehow we grew together and started to understand each others process and vice versa. we still have our different mindsets, but when something comes up, great conversations arise, we identify the problem and solve the situations together.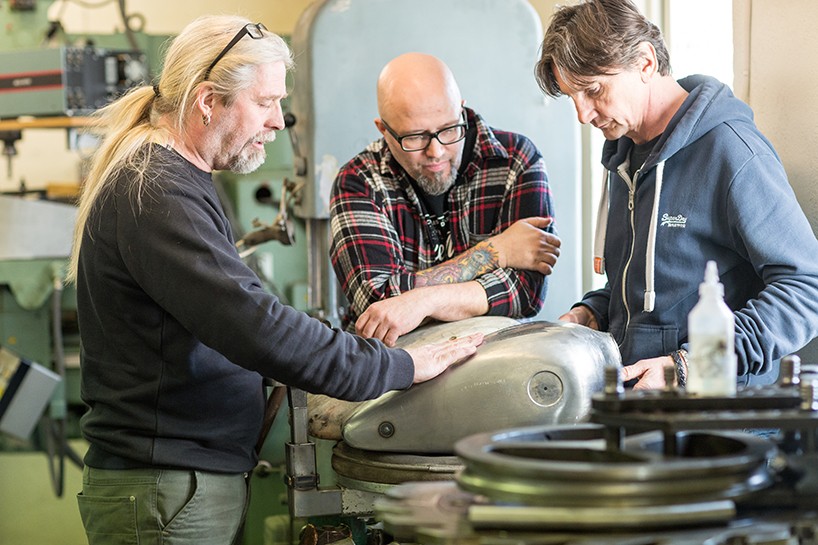 benny noren with ola stenegard and edgar heinrich
DB: what did you learn from this project compared to the last hommage: 'concept 90' with roland sands?
OS: simplifying is not easy.
EH: and this is also an important message to our colleagues in the industry. we are really good at making things more complicated – faster, higher, longer and with more horsepower. somehow we are at a tipping point. these performance bikes are still valid, but there is also a growing crowd of enthusiasts that don't find it a priority anymore. this concept bike to me is a symbol of the transformation towards next-generation motorcycles. a balance between traditions and performance requirements.
DB: do you have advice for young designers looking to enter the motorcycle industry?
OS: stay in school and listen to your teachers.
EH: we get lots of applications obviously, but most people focus a lot of time on the written process with lots of pages to reference. I think they should skip it. we have no time to look at this stuff. do five cool sketches which show the development, doddles and the final product. it's all about a visual impact. all these design bosses are very visual people.
DB: do you remember your first professional portfolio?
EH: oh yes. I wouldn't have hired me. the quality of talent is so high now. we were hired because we were real motorcycle geeks in those days. there weren't too many.
OS: you have to be a biker to really understand the process. but sketching is so important, but this is the fun part.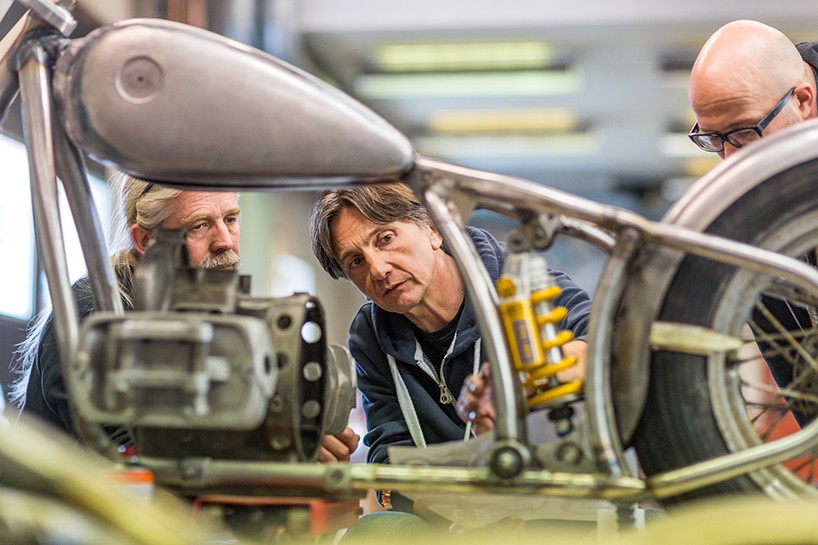 in the workshop going over frame details
DB: do you remember your first bike you ever bought?
EH: a suzuki 'T250' for a thousand deutschmarks. I learned a lot from that bike from riding it, but also from tinkering and repairing it.
OS: mine was a 1970 triumph 'trophy' chopper. I borrowed a thousand euros from my brother and bought it from one of his friends. it had a coffin tank and flames. I destroyed that bike to learn from it.
DB: what do you see to be the biggest challenges come up for the motorcycle industry?
OS: when I came to BMW, there were a lot of worries about the fact that not enough young people were getting on motorcycles. but now there are floods of people who want to get their analog kick and escape all-things digital. that's super exciting.
EH: I don't seem them as challenges. I see them as opportunities. the environmental and safety concerns will also be there. there's no way back from that. we have to start changing the way think about motorcycles. adding technology is small doses could really change the experience. but even this autonomous technology coming up in the future, are all opportunities for the motorcycle industry.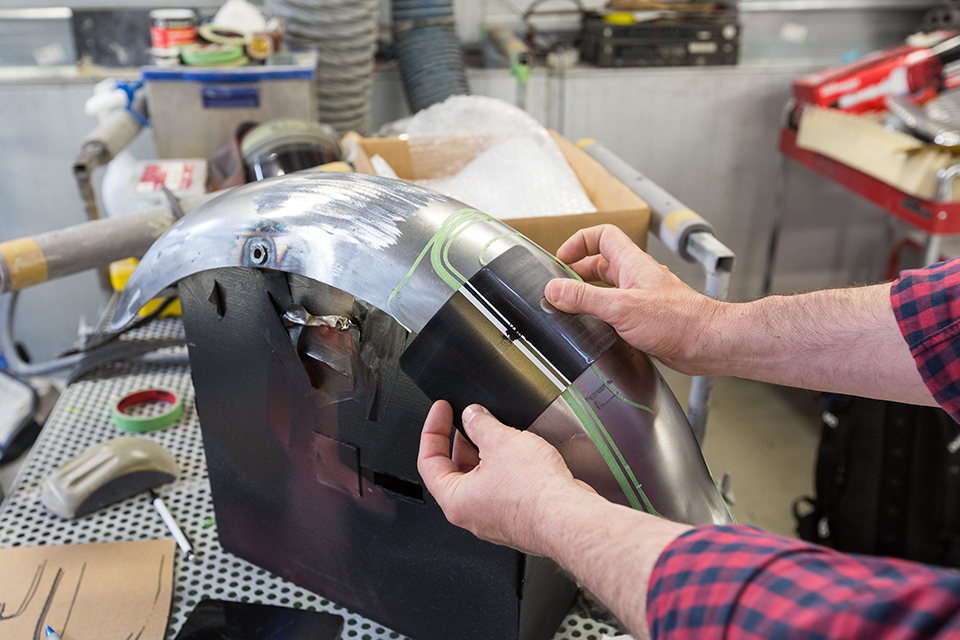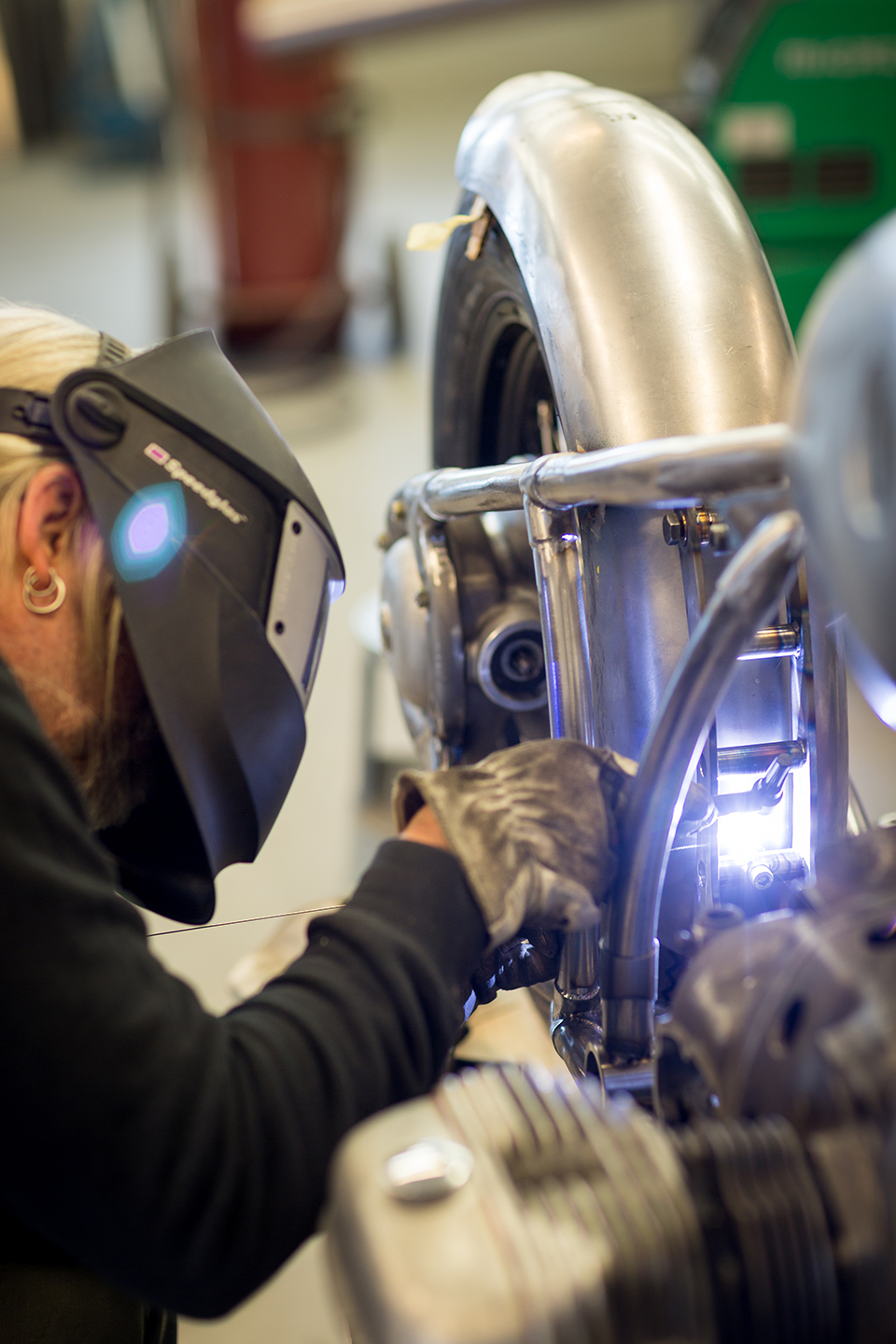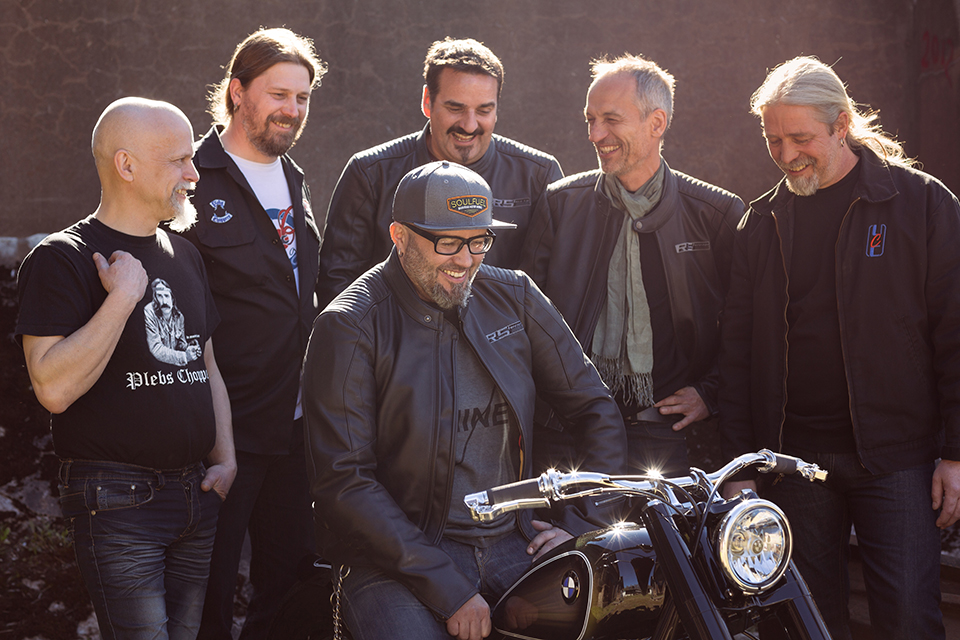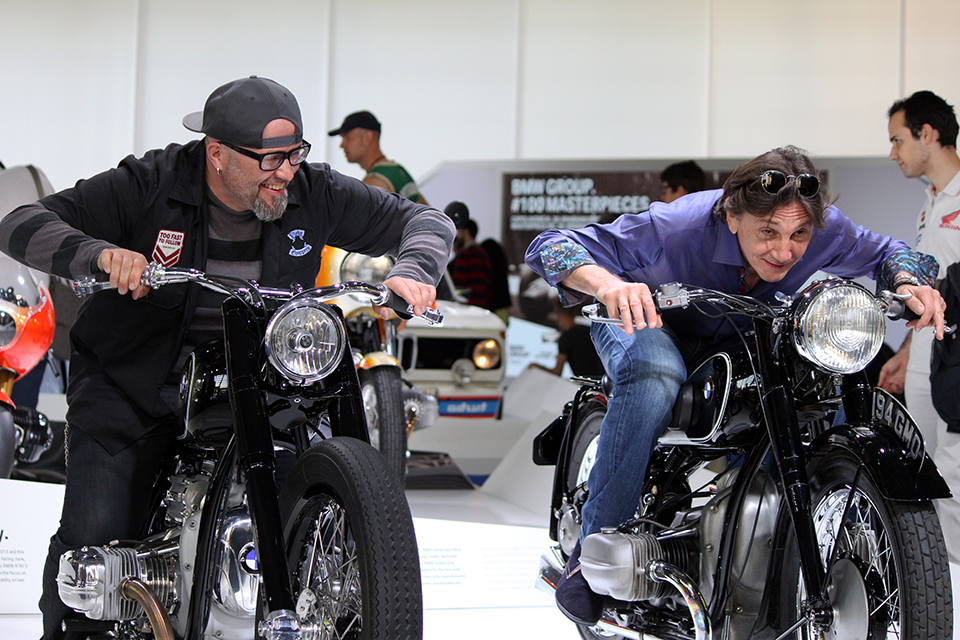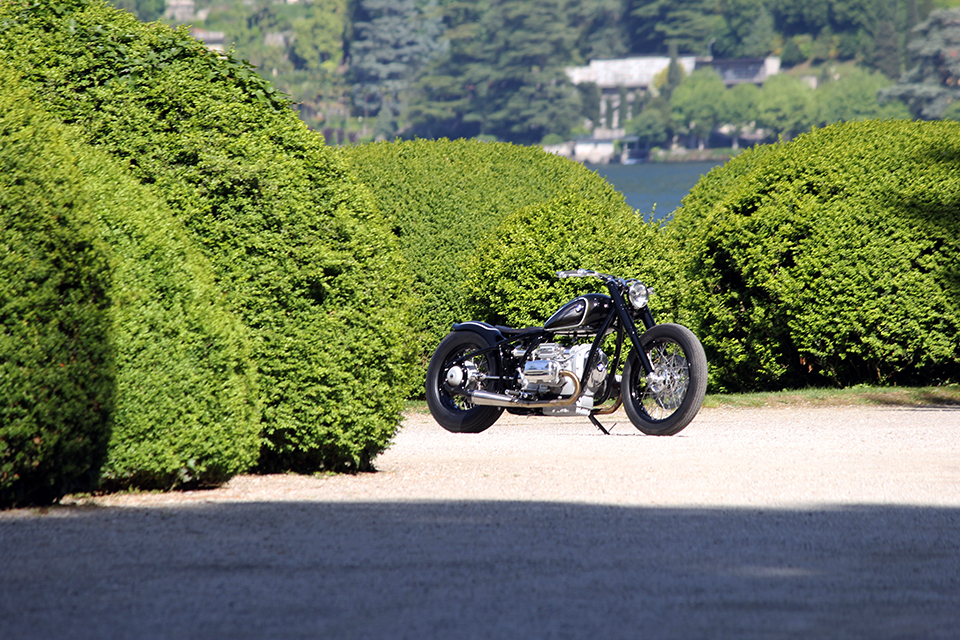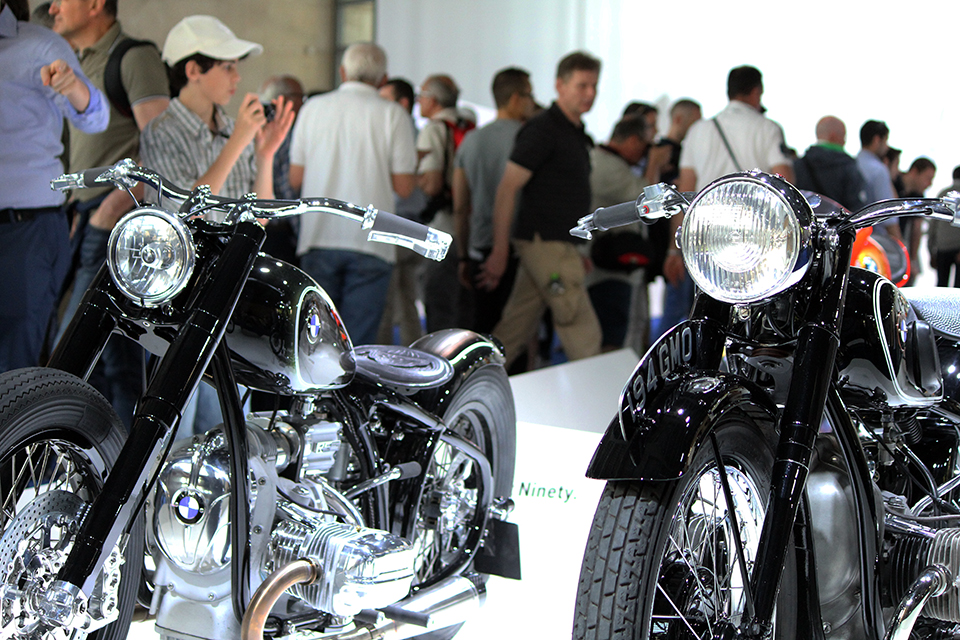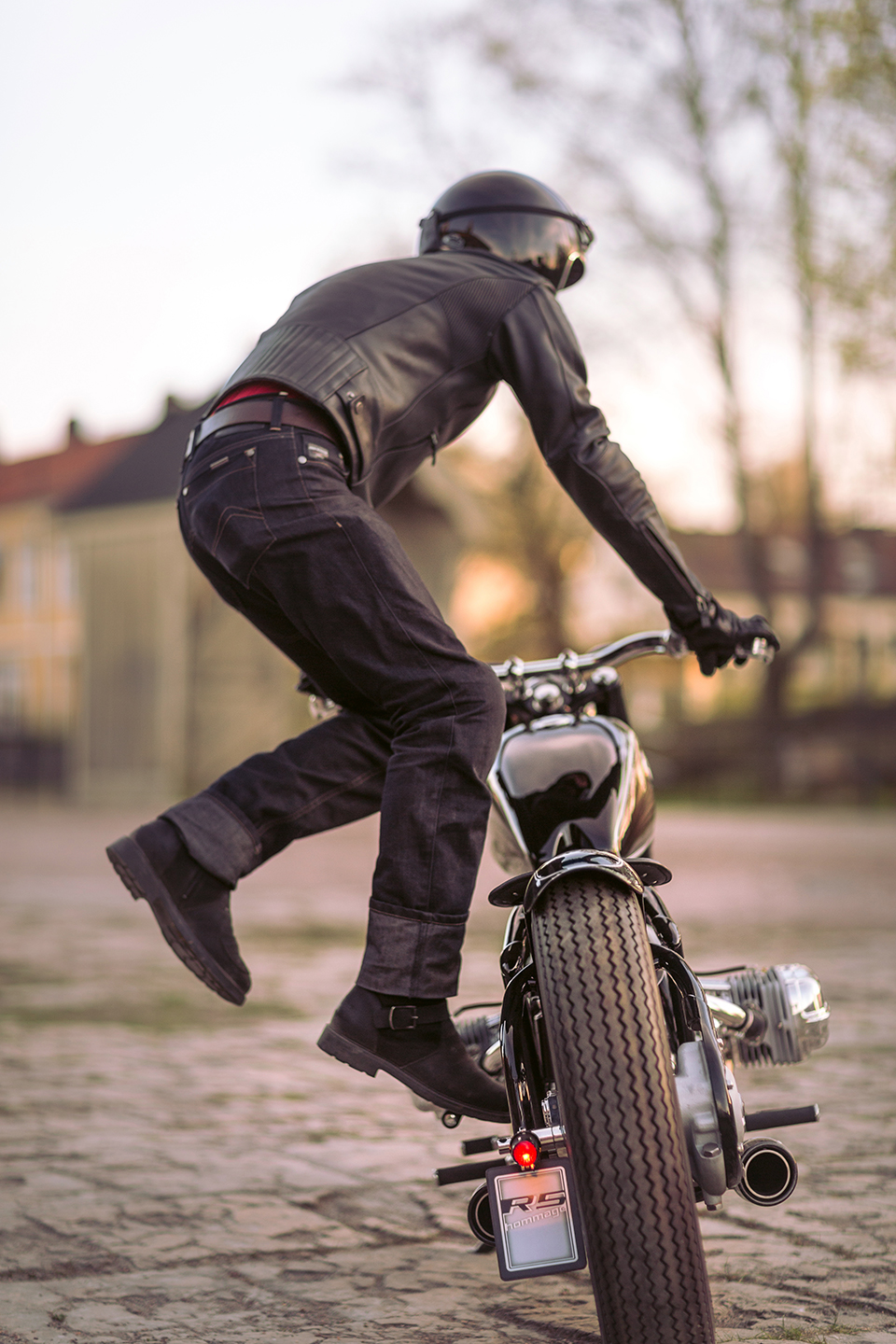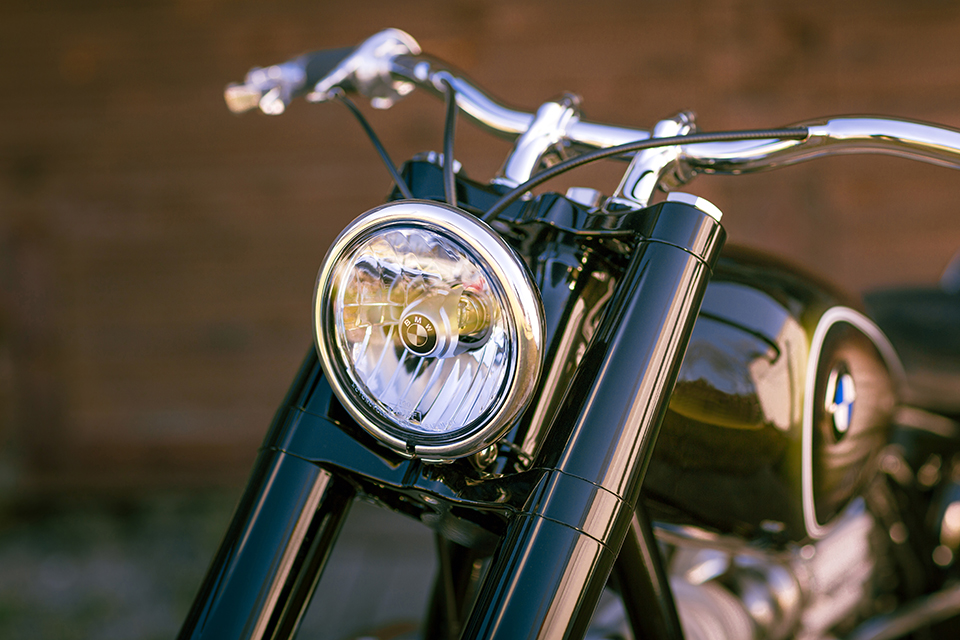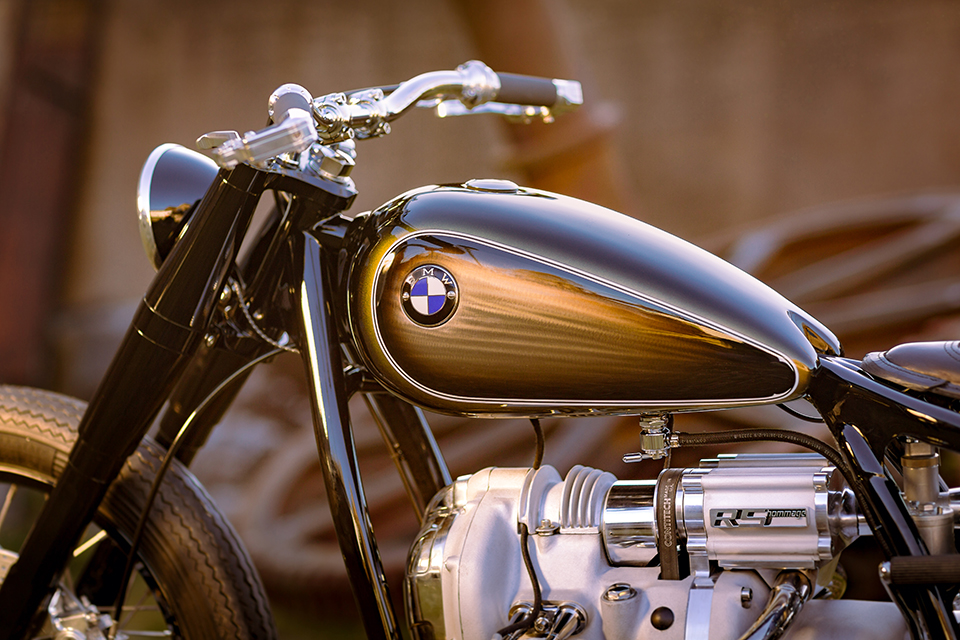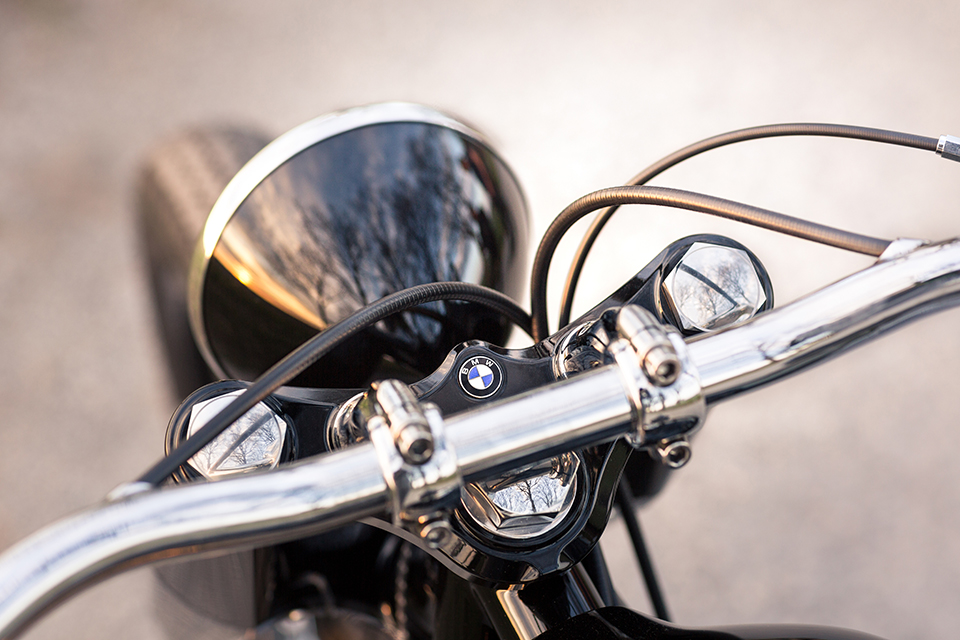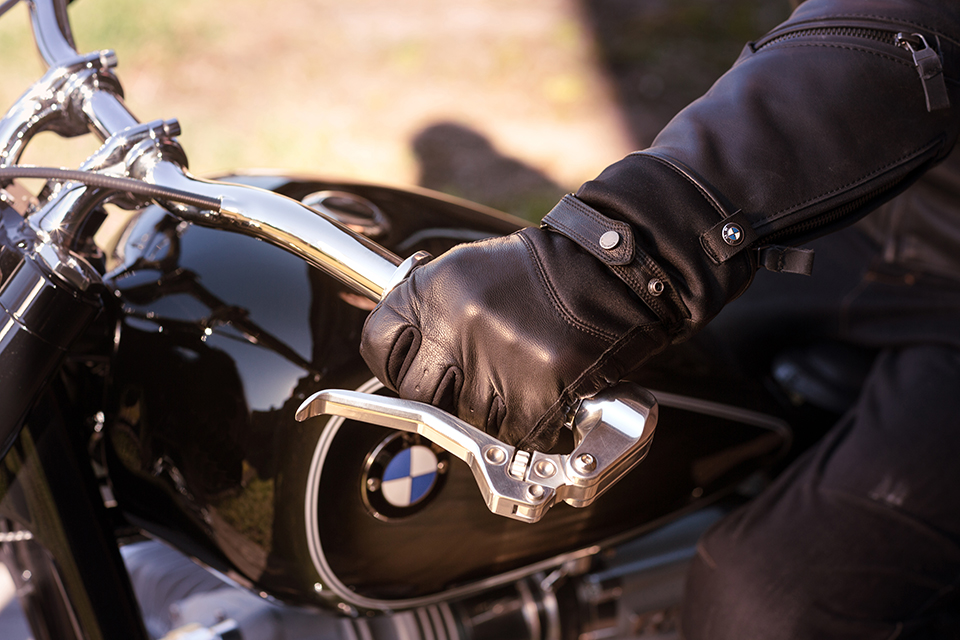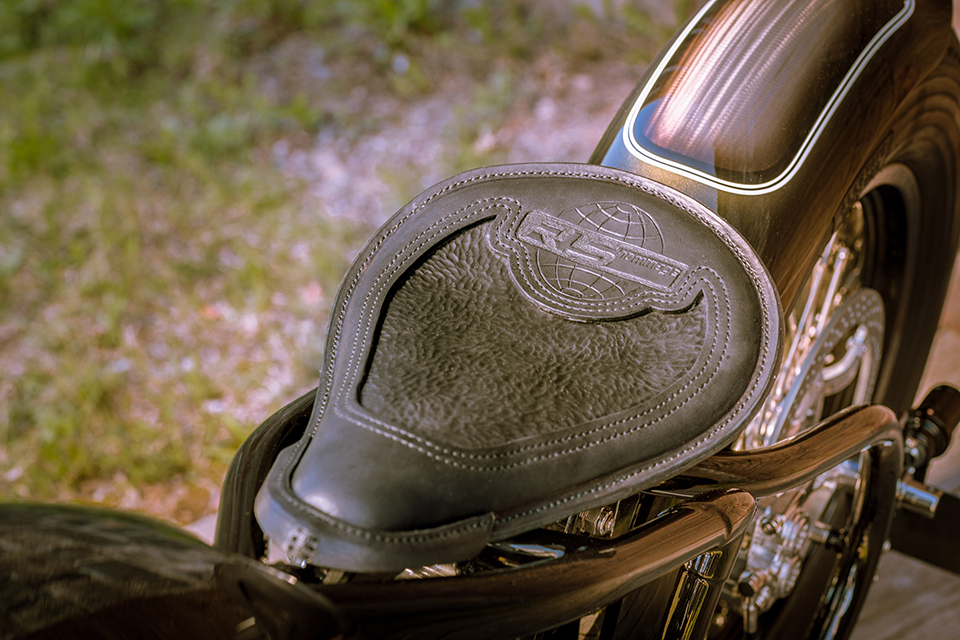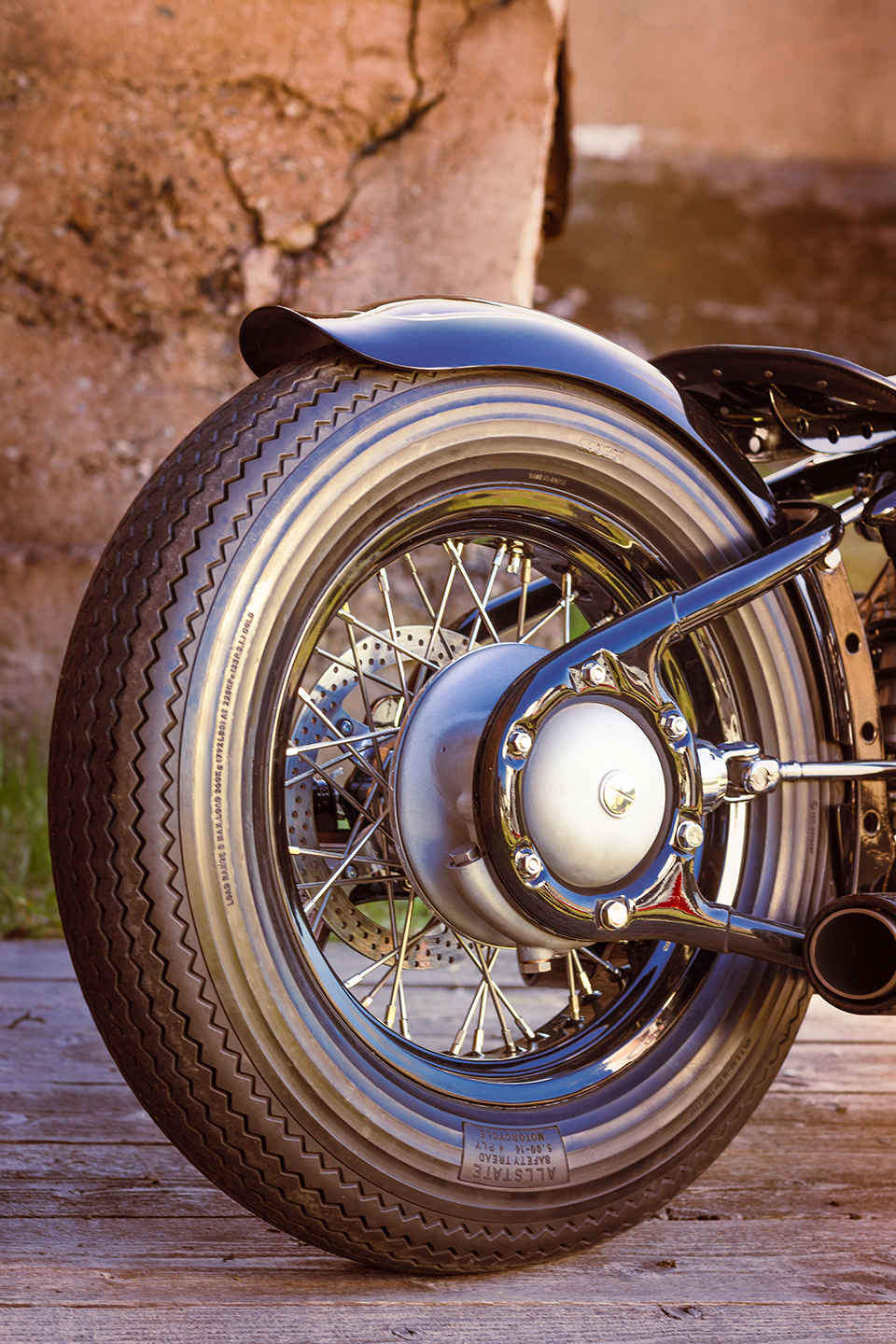 piotr boruslawski
I designboom
may 23, 2016
KEEP UP WITH OUR DAILY AND WEEKLY NEWSLETTERS
a diverse digital database that acts as a valuable guide in gaining insight and information about a product directly from the manufacturer, and serves as a rich reference point in developing a project or scheme.
designboom will always be there for you
milan, new york, beijing, tokyo

,
since 1999