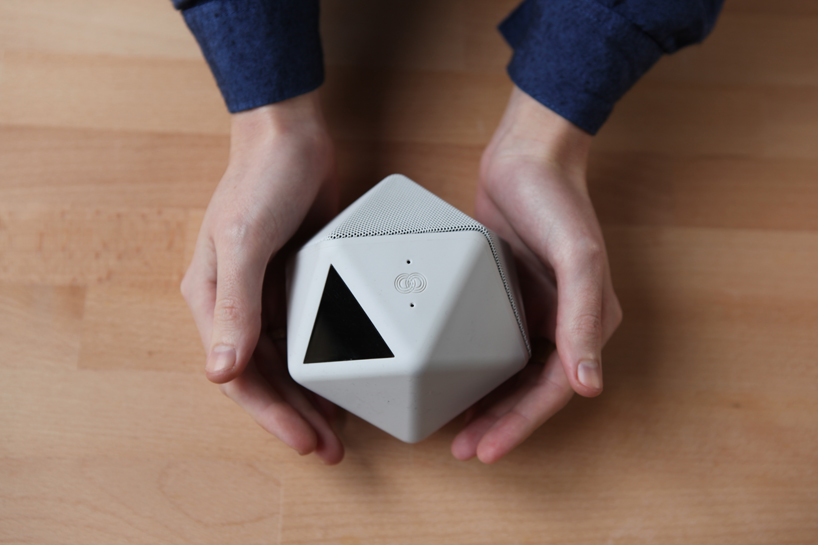 apr 14, 2014
boom boom wireless smart speaker by mathieu lehanneur for binauric
boom boom wireless smart speaker by mathieu lehanneur for binauric
image © gautier billotte courtesy binauric

influenced by the flow and growth in nature, the boom boom wireless smart speaker by mathieu lehanneur for binauric combines friendly design features, to create an interactive user experience. speaking in several languages, the intelligent sound system incorporates a human voice-over; 'it's as simple, instinctive and enticing as an apple that has just fallen from a tree,' explains lehanneur 'a sonorous object ripe for the picking,' he adds. presented during milan design week 2014, the bluetooth speaker has been designed to support future technological updates and additional features such as conference calls and gestural controls.
a look behind the features for the 'boom boom' speaker system for binauric by mathieu lehanneur
the unit also integrates a touchpad for managing volume, play/pause and bluetooth connectivity, and a soft-silicon facade that creates a unique tactile experience. alongside the audio jack cable that also acts as a handle, the boom boom also boasts a USB plug for charging the device, two line jacks and an on / off switch. the speaker is compatible with all computers and smartphones including iOS and android.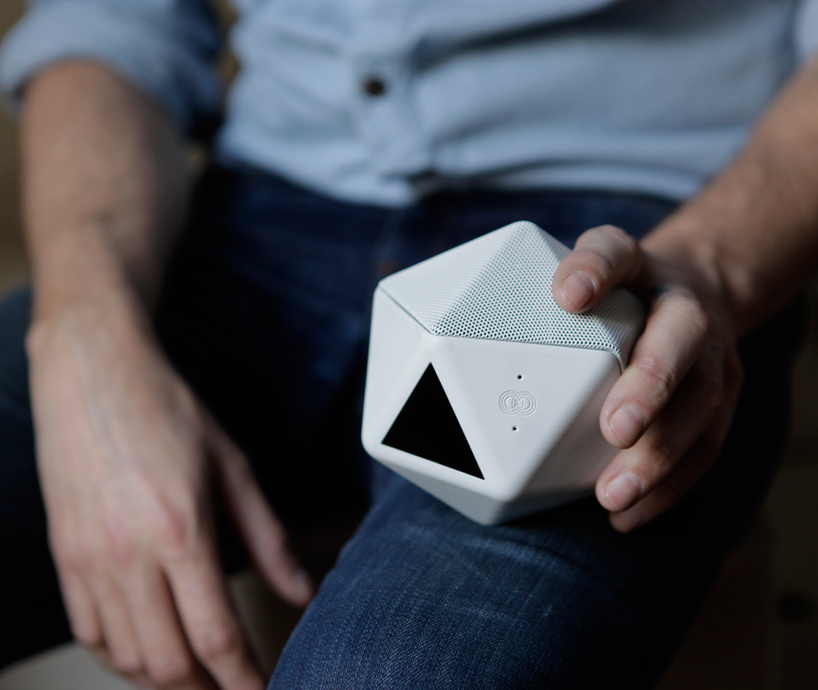 the touchpad can be used for managing volume, play/pause and for controlling bluetooth connectivity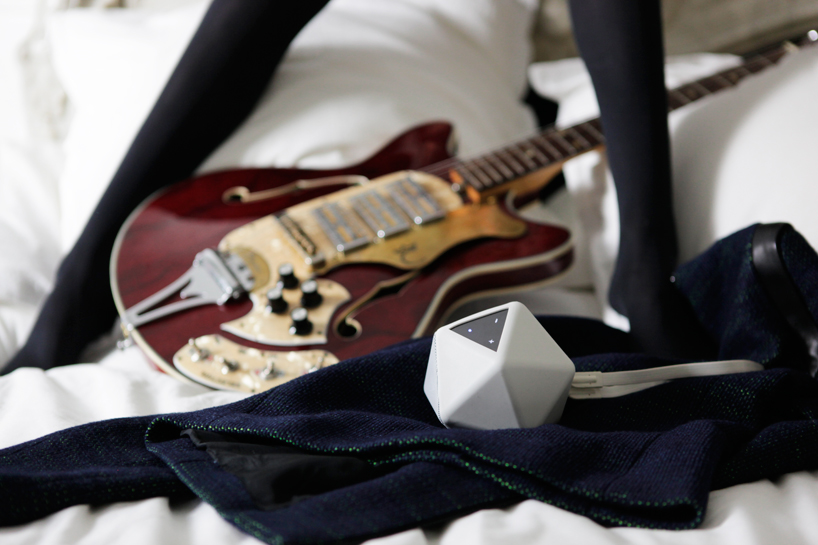 the audio jack dubs as a handle for carrying the device around with ease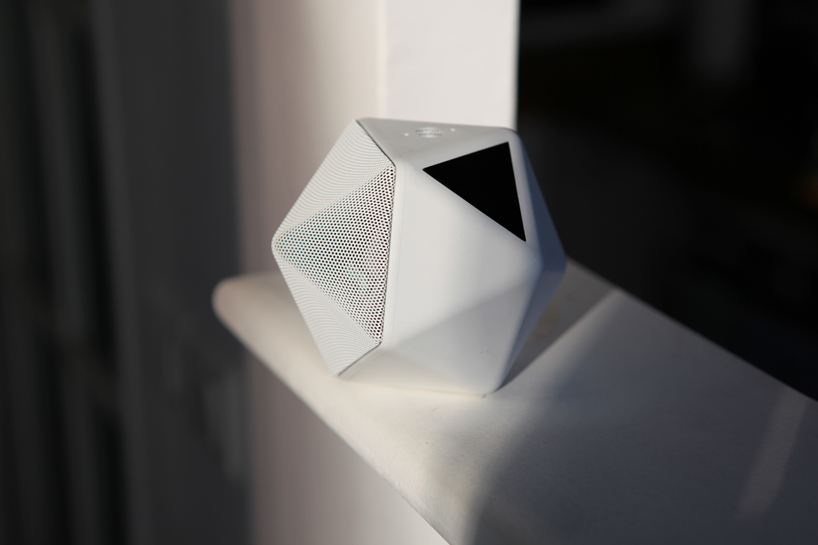 the 'boom boom' features a soft-silicon skin that feels smooth to the touch
mathieu lehanneur overviews his design for company binauric

portrait of designer mathieu lehanneur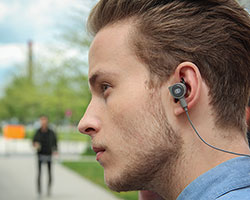 may 27, 2015
may 27, 2015
may 07, 2017
may 07, 2017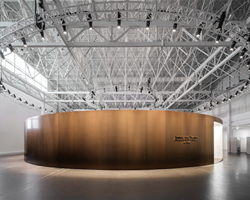 nov 09, 2016
nov 09, 2016
oct 28, 2016
oct 28, 2016
sep 07, 2014
sep 07, 2014
aug 20, 2014
aug 20, 2014
jul 25, 2014
jul 25, 2014
aug 19, 2017
aug 19, 2017
aug 08, 2017
aug 08, 2017
aug 07, 2017
aug 07, 2017