at CES 2019 bosch presents the future of transportation with its concept shuttle, an all electric, self-driving pod. the shuttle comprises a light, airy, minimalistic design, with a futuristic outer shell made of display screens and glass, and a spacious interior.
whilst traditionally bosch doesn't actually build cars itself, it is one of the biggest suppliers to other manufacturers of cars. with this expertise, it believes that by 2020 there could be up to a million on-demand shuttles on the road, and up to 2.5 million by 2025. bosch presents this concept at time where autonomous road vehicles are in abundance so what sets this concept aside from the others? there isn't a huge deal.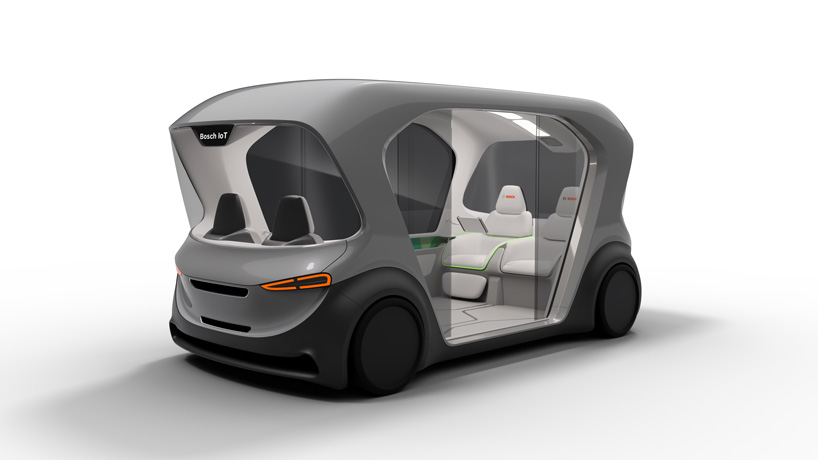 images courtesy of bosch
users can book a shuttle via smartphone, accessing a system which uses an algorithm that identifies the vehicle closest to the requested location and finds other users who wish to travel a similar route. the more passengers a single shuttle can transport, the cheaper the journey for everyone. this approach hopes to reduce the amount of traffic in cities and mitigates the impact on the environment.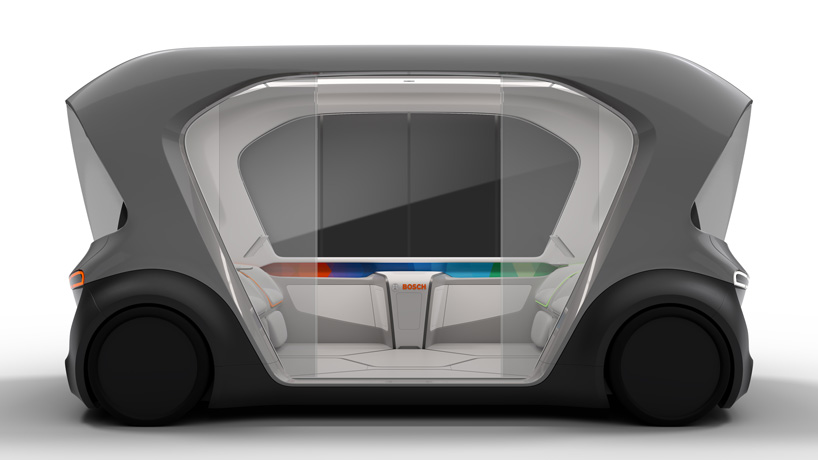 bosch is developing the necessary software platforms to make this a reality with some special attention to the experience of the individual consumer. when the shuttle pulls up to the requested pick-up point, users again use their smartphones to identify themselves – thanks to bosch's perfectly keyless digital access service. it recognizes the owner's smartphone as unmistakably as a digital fingerprint and opens the vehicle only for them. every passenger always gets the seat that they reserved. bosch services don't just end when a rideshare journey is over: the company's camera-based system for the vehicle interior checks whether anyone has forgotten something and informs them directly via smartphone (unless they've forgotten that). the camera can also detect gum on the seat or an overturned coffee cup – in other words, whether the shuttle needs cleaning – and can make the necessary arrangements immediately.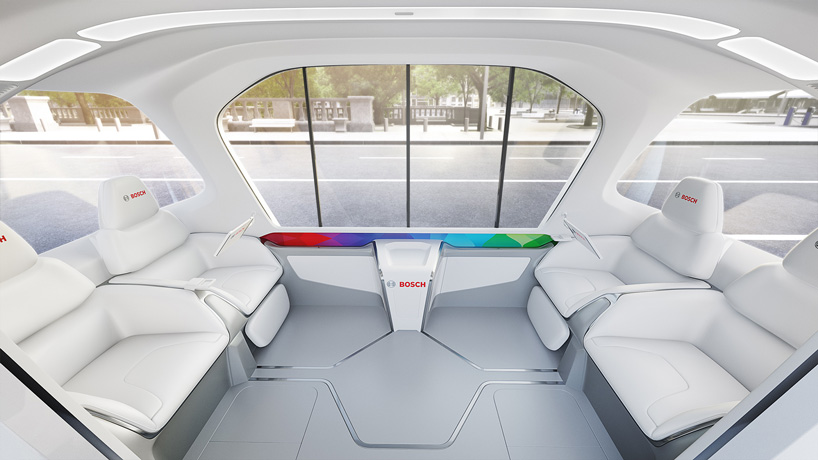 bosch has designed the interior of its concept vehicle to provide space for four passengers, seating them across from one another to maximize legroom and comfort. infotainment is provided on screens that can be used either by each passenger individually or in groups; for example, a family can watch a movie together as they travel somewhere for the weekend, or colleagues can work on a presentation on their way to the office. smartphones use the on-board wi-fi and can integrate seamlessly with the infotainment system, thanks to bosch connectivity technology. its concierge service turns the shuttle into a personal assistant. With all kinds of information at its disposal, the shuttle can provide passengers with recommendations, advance bookings, weather reports, and travel tips at any time. once the shuttle has arrived at its destination, the passengers can pay for their journey with bosch's e-payment service.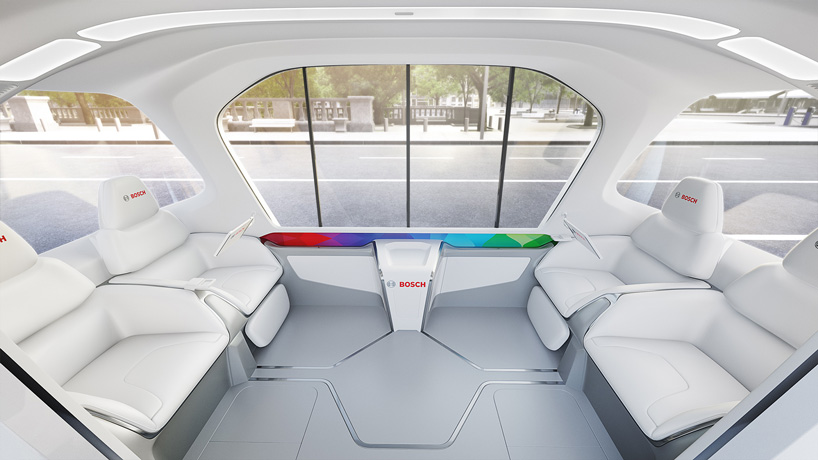 bosch's electric axle drive makes the shuttles especially efficient yet affordable as they wend their way through the city. the company's convenience charging service knows just how long the battery charge will last and where to recharge the vehicle. this service means drivers don't need to worry about being stranded with a dead battery. it also links vehicle information, such as the current state of battery charge or how much energy the heating and air-conditioning systems are consuming, with environmental data such as congestion and weather forecasts, so as to predict vehicle range with particular accuracy.
bosch develops and makes its own radar, video, and ultrasonic sensors, braking control systems, and power steering, giving them a plethora of opportunities to perfect its concept. smart digital services are indispensable here, too: bosch predictive road-condition services let automated vehicles know in advance what environmental conditions to expect. they can thus adapt their driving style as needed so as to ensure maximum safety throughout the journey. the bosch road signature is a map-based localization service with which automated vehicles can accurately determine their position in the lane down to a few centimeters – a crucial prerequisite for the safety of automated shuttles.
apr 08, 2019
apr 08, 2019
feb 04, 2019
feb 04, 2019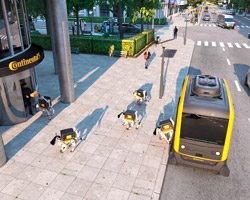 jan 14, 2019
jan 14, 2019
jan 11, 2019
jan 11, 2019
jan 10, 2019
jan 10, 2019
jan 09, 2019
jan 09, 2019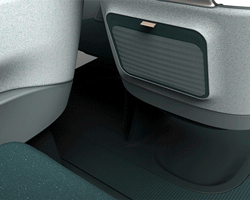 jan 27, 2020
jan 27, 2020
jan 08, 2020
jan 08, 2020
jan 07, 2020
jan 07, 2020
a diverse digital database that acts as a valuable guide in gaining insight and information about a product directly from the manufacturer, and serves as a rich reference point in developing a project or scheme.