10 rarest classic cars on show at concorso d'eleganza villa d'este 2021
the older, the better is the perfect cliché at the concorso d'eleganza villa d'este. so, with a year's cancellation and then a delay from its normal may-time slot to october instead – nearer the original september date of the first-ever concorso in 1929 – the 2021 event showed off classic cars that were older and most certainly better. the selection committee had an even tougher job than usual when narrowing 1,000 submissions to just 50 entrants. with designboom attending the exclusive show on the shores of lake como, we select 10 of the rarest cars you wouldn't typically see on the roads today, including marc newson's 1926 hispano suiza.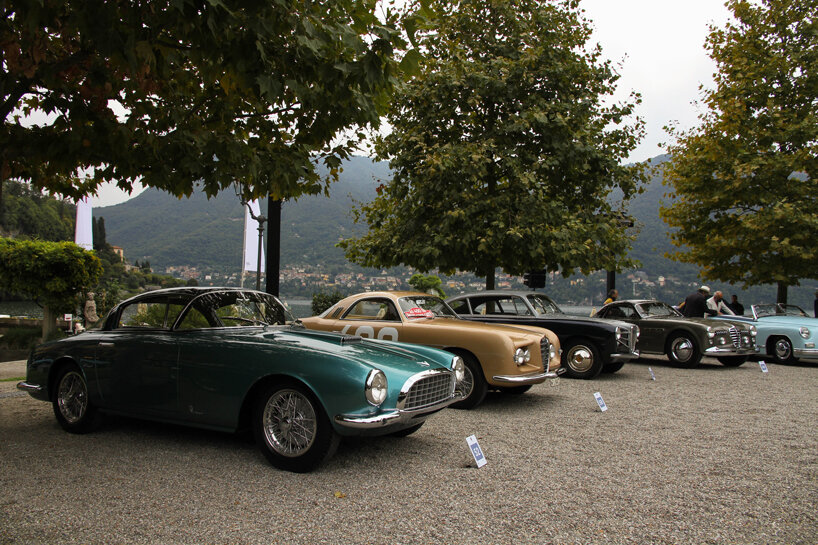 class D. granturismo all'italiana: finding the perfect GT formula at concorso d'eleganza villa d'este 2021
all images © designboom unless stated otherwise
HISPANO SUIZA H6 B DUAL COWL
year: 1926
category: class A. twentieth century style: from touring torpedo to racy roadster
inline 6 engine, 4500 cc
coachwork: open tourer, bligh brothers
entrant: marc newson (great britain)
starting our curation of 10 of the rarest cars from the concorso d'eleganza villa d'este 2021, renowned designer marc newson showcases his unique 1926 hispano suiza H6 B dual cowl. as its name suggests, the vehicle is dressed in an attractive dual-cowl coachwork that was designed by the bligh brothers in england. its V-shaped windscreen in front of the rear compartment mirrored the eccentric personality of the owner – the racing driver louis graf zborowski. the feature also enables the passengers in the rear to see their own instrument panel.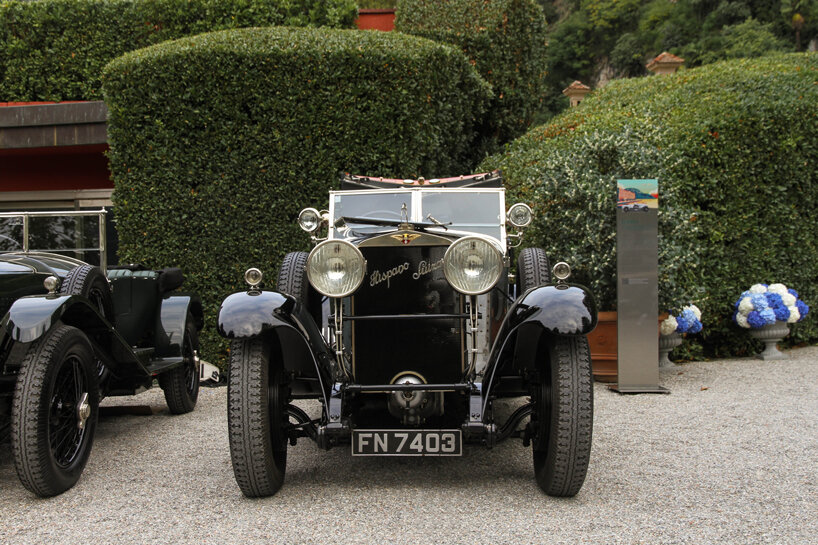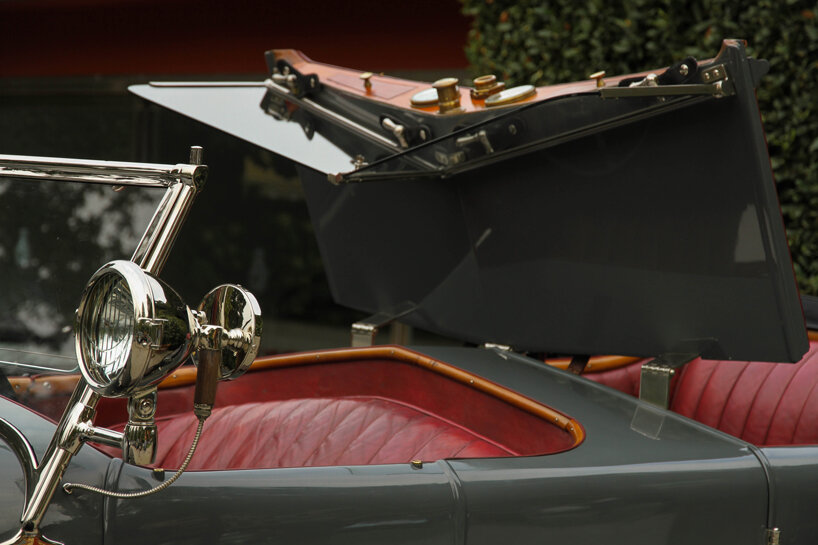 1926 hispano suiza H6 B dual cowl
ISOTTA FRASCHINI 8C MONTEROSA
year: 1948
category: class D. granturismo all'italiana: finding the perfect GT formula
V8 engine, 2981 cc
coachwork: cabriolet, boneschi
entrant: duccio lopresto (italy)
a literal one-of-a-kind: post second world war, milanese manufacturer isotta fraschini decided to solely produce the 8C monterosa model with an ambitiously designed V8 mounted in the rear, which meant a transmission tunnel was not necessary. only five or six prototypes were made and, even less, only two survived, including this 1948 model with a convertible body by boneschi. a comprehensive restoration was completed in 2017, rescuing and retaining the almost 70-year old interior.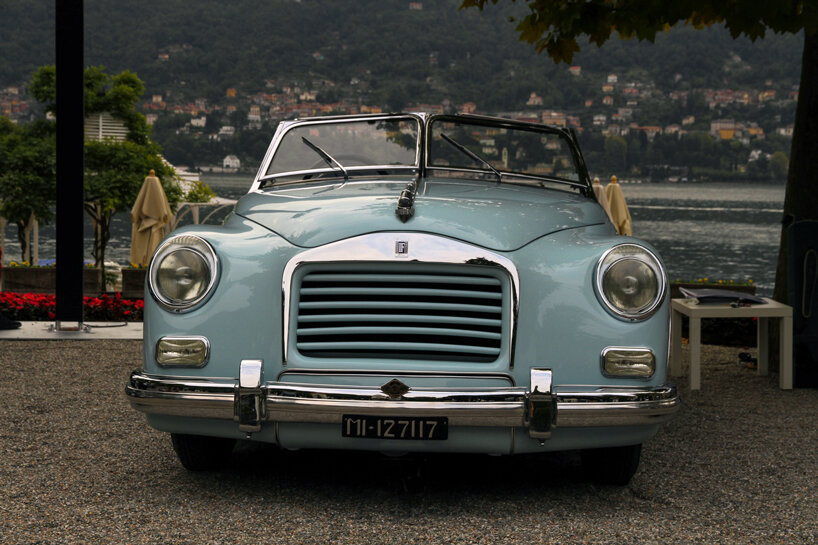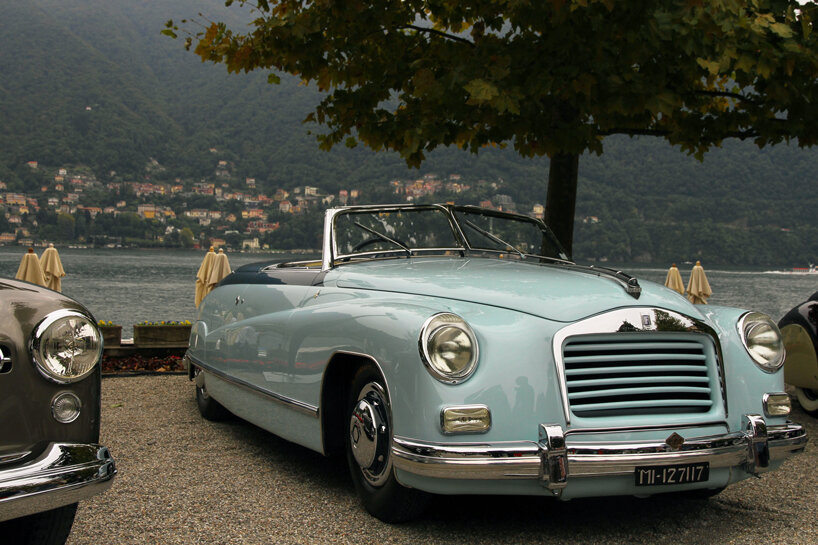 1948 isotta fraschini 8C monterosa
ALFA ROMEO 1900 C SPRINT SUPERGIOIELLO
year: 1953
category: class D. granturismo all'italiana: finding the perfect GT formula
inline 4 engine, 1884 cc
coachwork: coupé, ghia
entrant: jaroslav brzon (czech republic)
this alfa romeo 1900 coupé – the millenove, as it was known in italy – is clothed in a supergioiello (super jewel) metal dress, made only six or seven times by ghia between 1953 and 1955. the brand new car was delivered in 1953 where it lined up in a number of rallies. after an accident in 1961, a new nose section was unsuccessfully built due to the complexity of ghia's original design. a rebuild was carried out in the early 1990s by renowned specialists in north-western italy to restore the design to its original specification.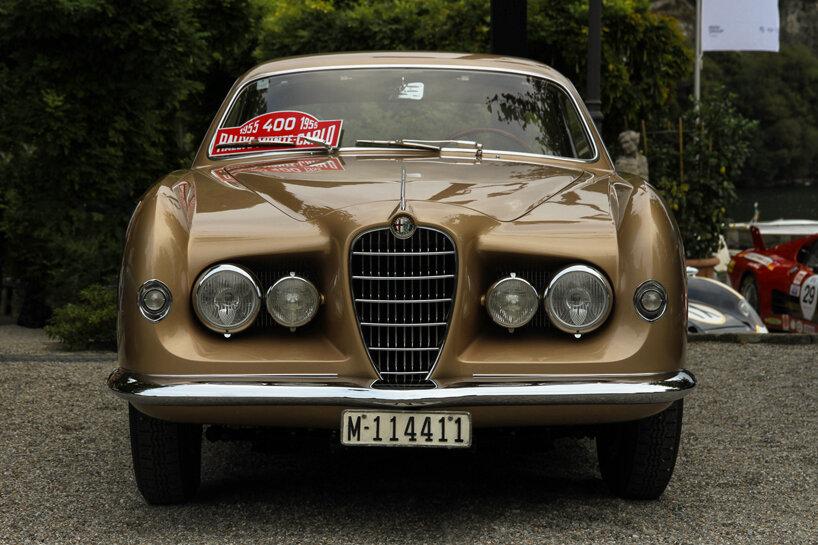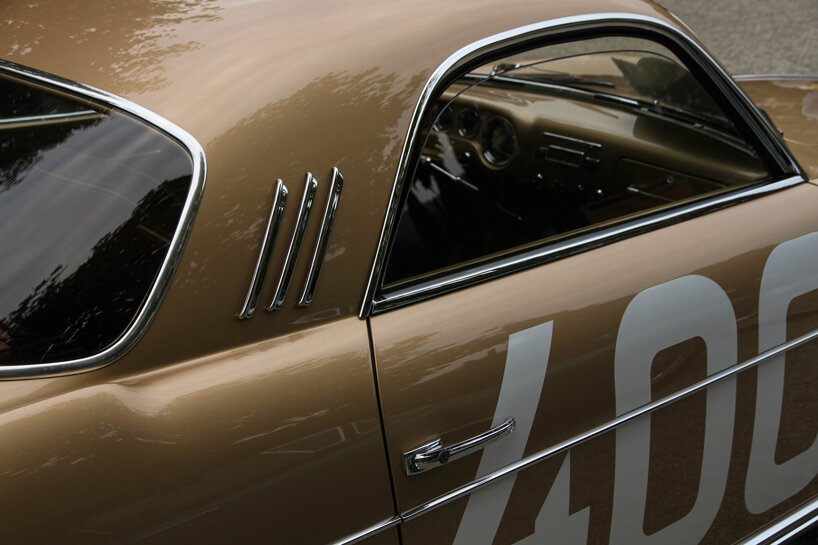 1953 alfa romeo 1900 C sprint supergioiello
FIAT 500 ABARTH
year: 1957
category: class F. a passion for perfection: celebrating 90 years of pininfarina
inline 4 engine, 479 cc
coachwork: berlinetta, pinin farina
entrant: zitro collection (switzerland)
with fiat peaking in popularity and dominance in the class of small cars around 1957, coachbuilding specialists like abarth and pinin farina took attention. debuting at the turin motor show that year, their unique nuova 500 creation transferred a number of details from large, speedy ferrari models into this two-seater, measuring just 3.30 meters long. this includes the sweeping berlinetta rear of the exterior and the highlight instrument panel inside. the vehicle is still in the hands of the family of its first owner today, and is seen in public for the first time at the concorso d'eleganza villa d'este 2021. a fitting favorite when celebrating 90 years of the legendary coachbuilder pinin farina.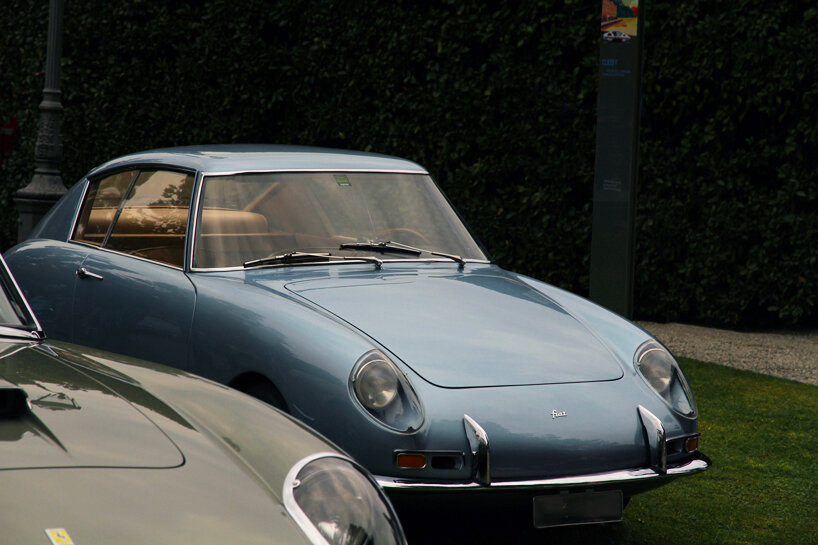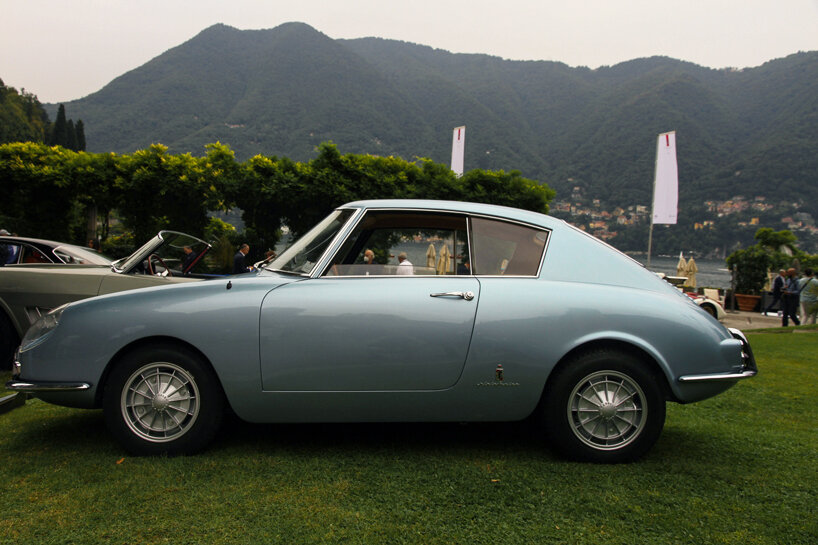 1957 fiat 500 abarth
LAMBORGHINI COUNTACH LP 400S PROTOTYPE WALTER WOLF SPECIAL
year: 1978
category: class G. the birth of the supercar: latin style landmarks
V12 engine, 4971 cc
coachwork: coupé, bertone
entrant: shinjiro fukuda (japan)
it is said that the sharply-angled lamborghini countach was not powerful enough nor as radical in design for the talented amateur racing driver walter wolf. in 1978, he collaborated and financed the designer – and chief engineer at the time – gian paolo dallara to construct a number of special versions channelling their experiences from formula 1 into the design. a massive rear aerofoil was added for the first time, and pirelli even had to develop significantly wider tyres for the model. this blue LP 400 S is seen as the pinnacle of the small series, powered by a V12 engine enlarged to five liters with 500 hp.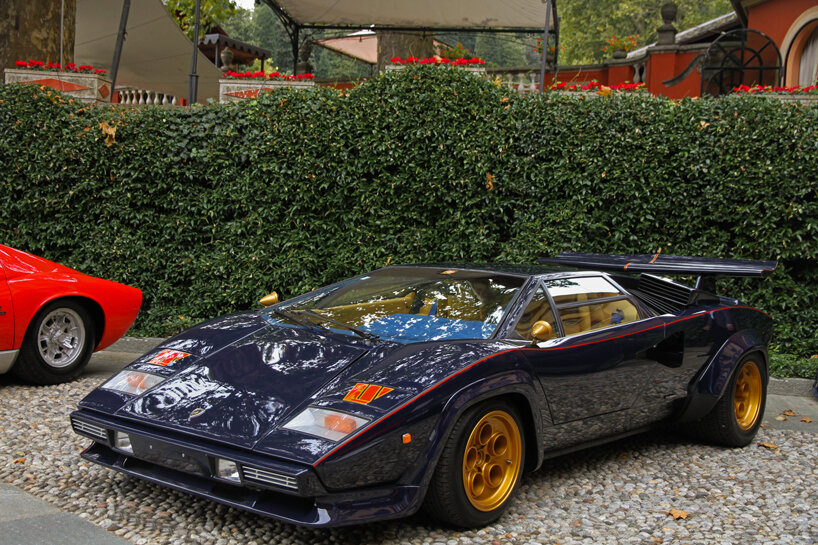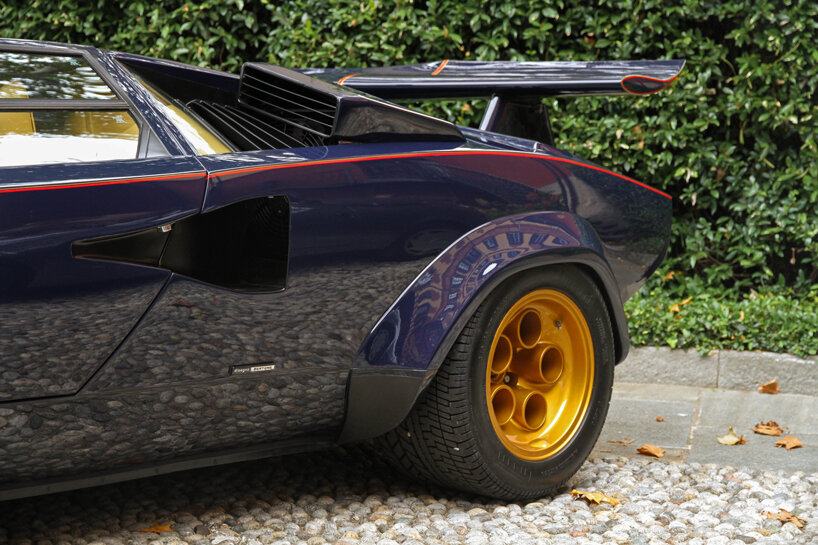 1978 lamborghini countach LP 400S prototype walter wolf special
OSCA MT4 SILURO
year: 1949
category: class E. big band '40s to awesome '80s: five decades of endurance racing
inline 4 engine, 1092 cc
coachwork: torpedo, osca
entrant: elad shraga (israel)
with the maserati brothers embarking on a new beginning in 1947 after selling their namesake brand ten years previously, the officine specializzate construzioni automobili fratelli maserati – osca for short – MT4 was their first model. its diminutive aluminum four-cyliner engine and gearbox were designed by the company itself, racing in the mille miglia in 1949 and formula 2 races from 1950. the model received a sensitive restoration in 2016 with original components still remaining today, including the unique athletic torpedo body.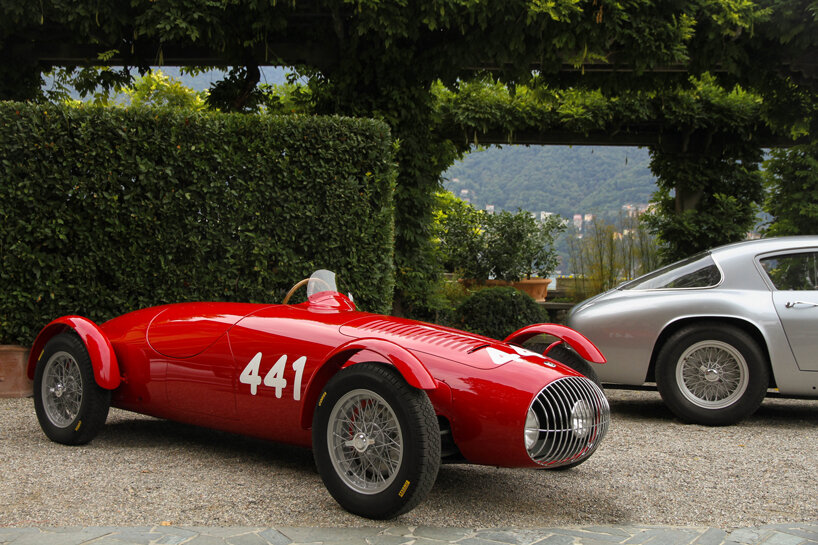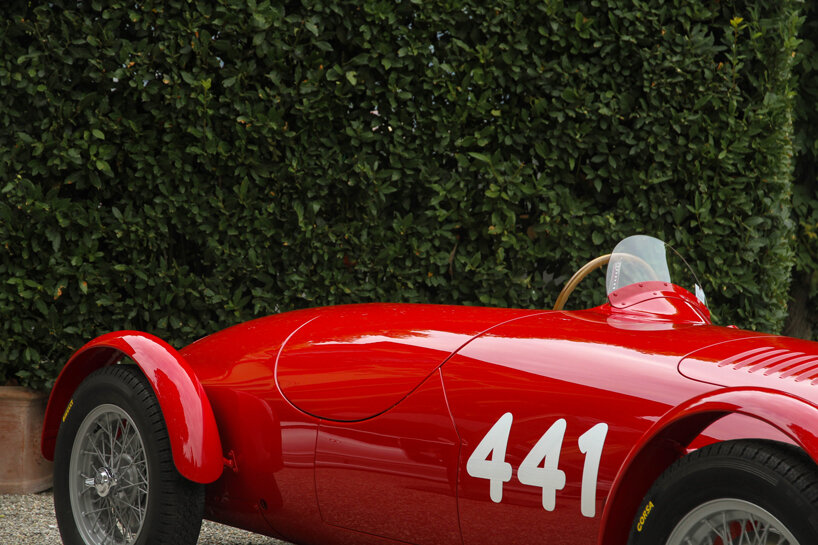 1949 osca MT4 siluro
ALPINE M64
year: 1964
category: class E. big band '40s to awesome '80s: five decades of endurance racing
inline 4 engine, 1108 cc
coachwork: coupé, alpine
entrant: mitch mccullough (united states)
this outrageously lightweight, flat, long and small racer alpine M64 won its class and prize for the lowest consumption at le mans, 21st june 1964. its glass-fiber reinforced plastic body was panned uncompromisingly by marcel hubert, with the coachwork mounted on a chassis made of molybdenum tubing. the automobile gained its impressively long fins after its retirement from racing as it served as a test vehicle for its successor, the A210. there were only two other examples of the M64, although neither as successful as this 1964 model.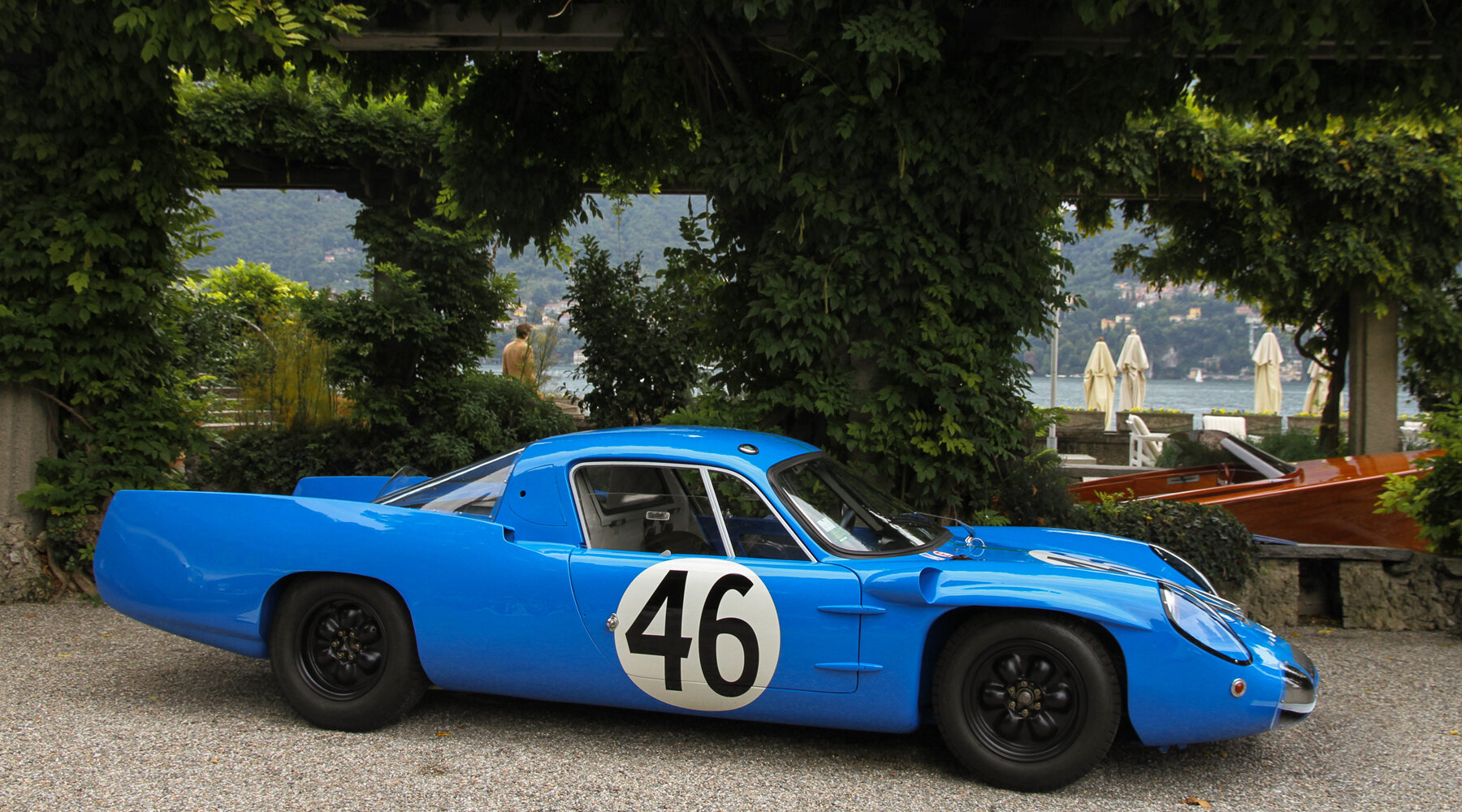 outrageously lightweight, flat, long and small racer alpine M64 received its wings after retiring from racing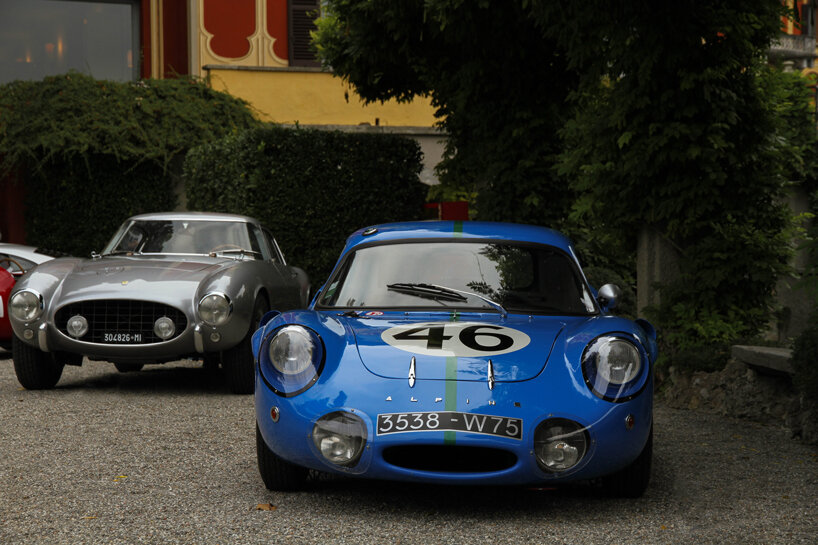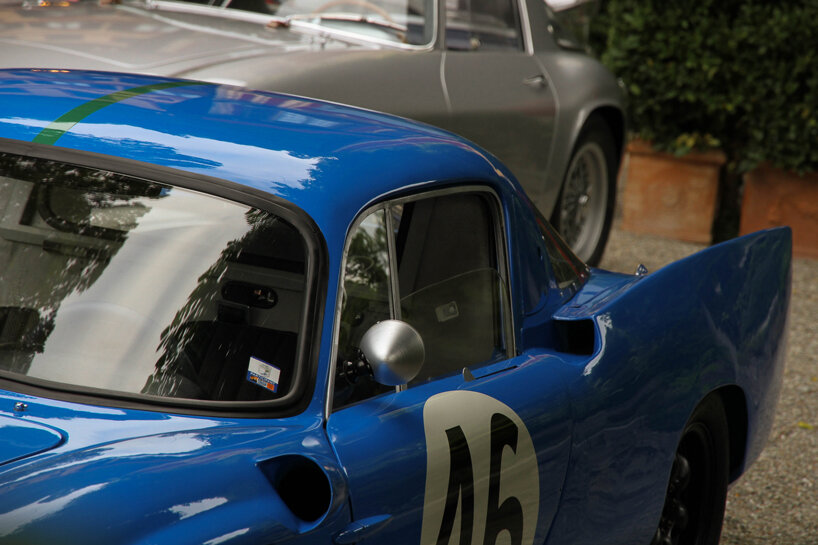 1964 alpine M64
LANCIA DILAMBDA SERIE I
year: 1930
category: class B. developing the theme: space, pace and grace
V8 engine, 3960 cc
coachwork: drop head coupé, carlton carriage
entrant: filippo sole (italy)
the winner of the coppa d'oro villa d'este – the publicly-voted best-in-show – is normally an italian car, and 2021 continued this trend. this trophy-winning 1930 lancia dilambda serie I paired world-leading engine power with unconventional design at the time. firstly, it is driven by a power unit with a short V8 arrangement and a cylinder-bank angle of 24º, instead of a typical inline motor. this produced an impressive 100 hp in 1930. a traditional frame chassis received a bespoke body styled by london-based coachbuilder carlton carriage. the elegant drop head coupé makes the model so unique.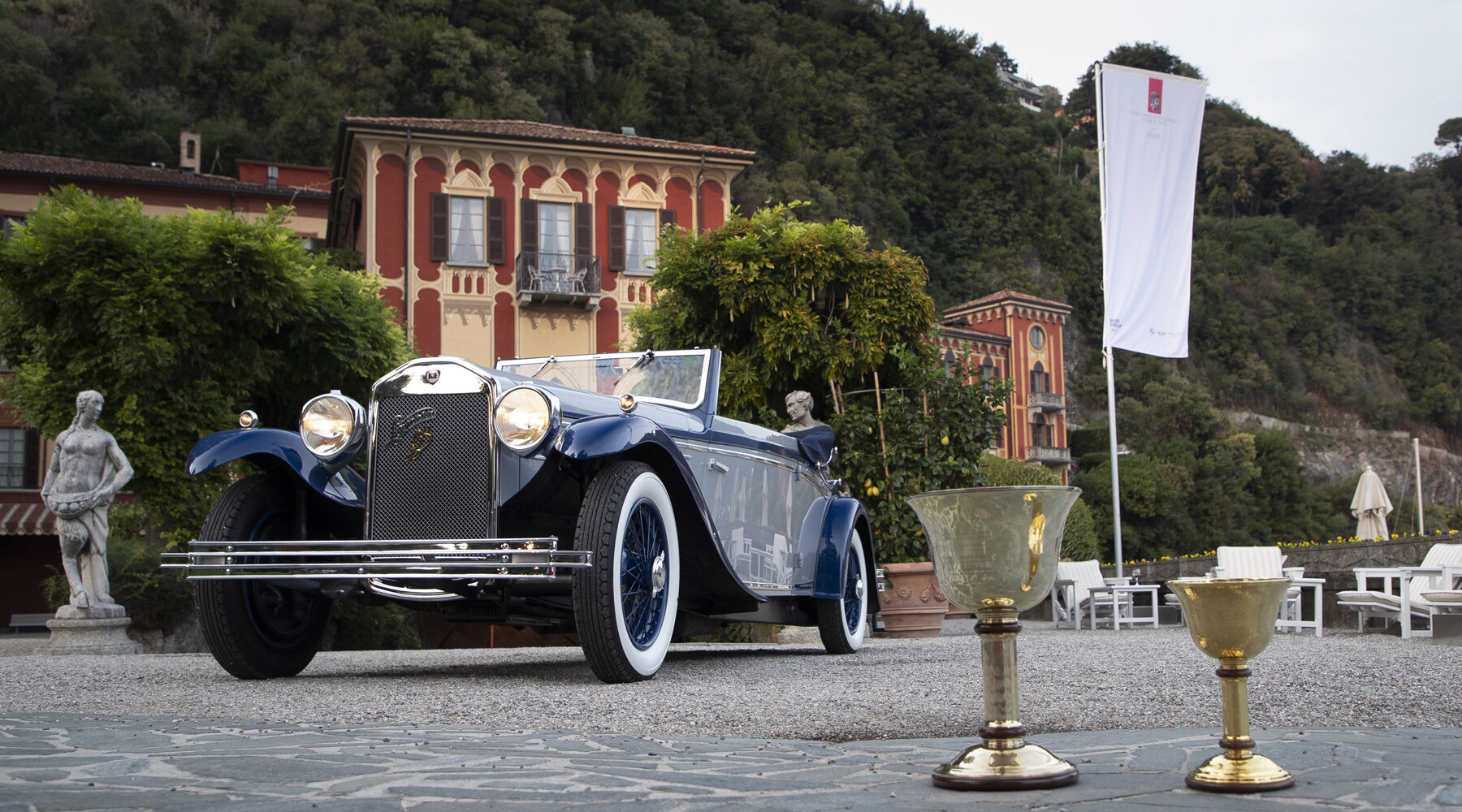 the carlton cariage coachbuilt car was the recipient of the coppa d'oro villa d'este 2021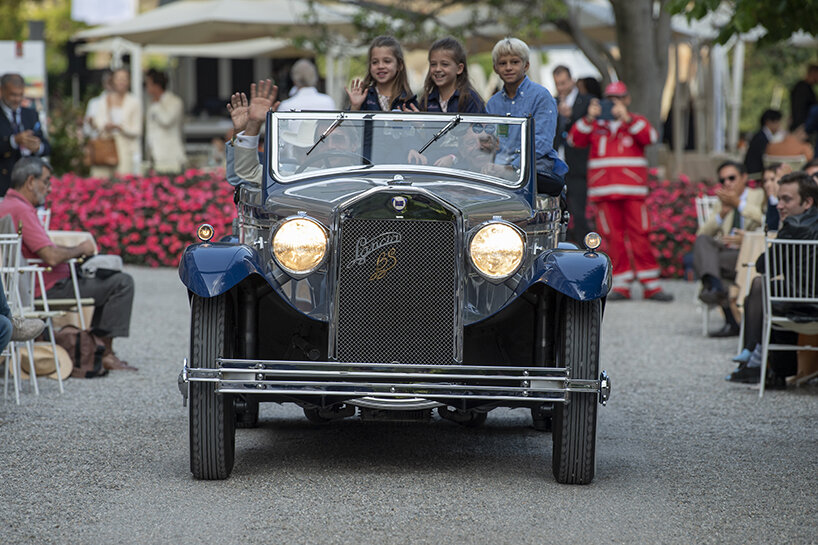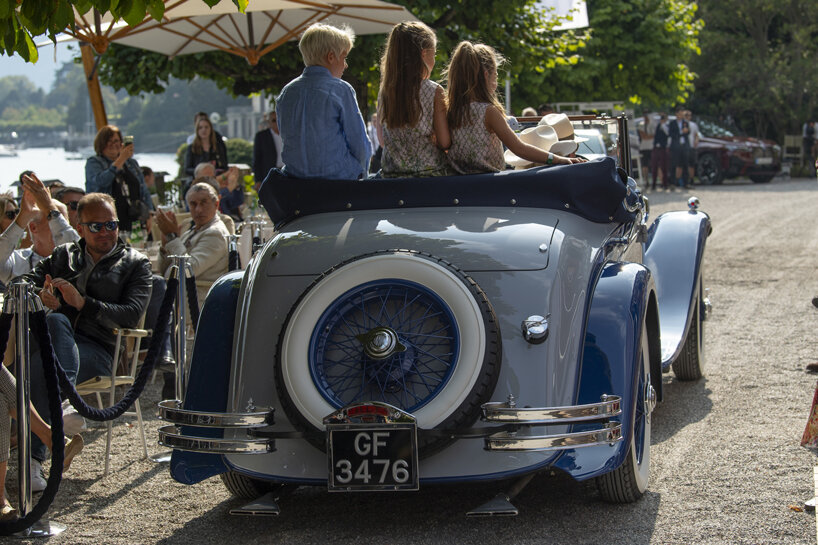 1930 lancia dilambda serie I
BMW 507
year: 1959
category: class C. showroom showdown: britain and germany battle for luxury supremacy
V8 engine, 3168 cc
coachwork: roadster, BMW
entrant: antje bonczkowitz (germany)
as sponsors of the concorso d'eleganza villa d'este 2021, any top 10 would not be complete without a BMW. although unsuccessful commercially – only 254 models were sold – the BMW 507 has proved a lasting legacy for the german manufacturer's level of engineering, technicalities and designers. the roadster introduced a stylish change emphasizing an elegant, cosmopolitan athleticism. penned by albrecht graf von goertz, the design swapped the typical vertical grille in favor for a flat, twin kidney-shaped radiator grille that made it unforgettable. this 1959 model showcases at the concorso exactly as it appeared when leaving the factory, albeit with extensive restoration undertaken.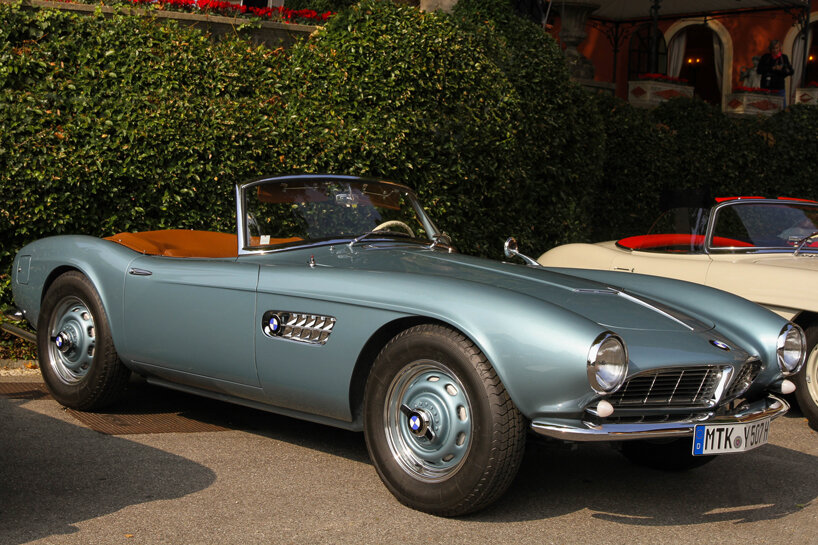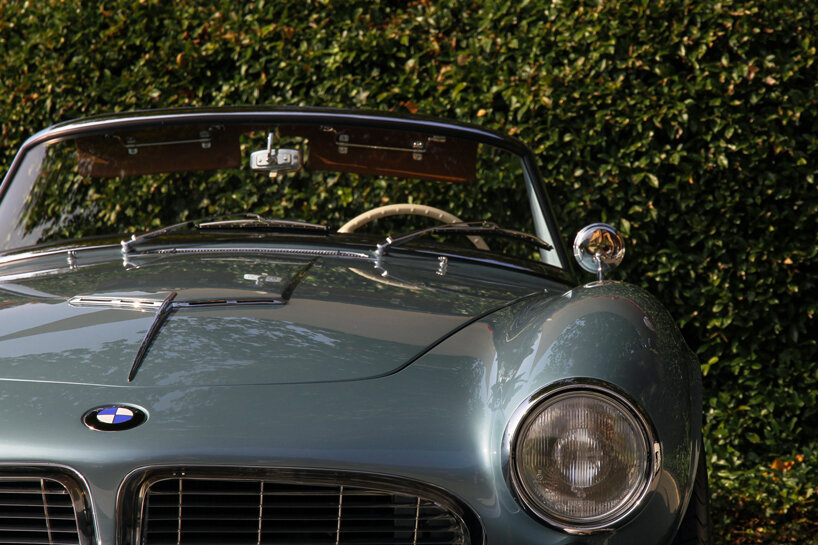 1959 BMW 507
MERCEDES-BENZ 300 SL ALLOY
year: 1955
category: class C. showroom showdown: britain and germany battle for luxury supremecy
inline 6 engine, 2996 cc
coachwork: coupé gullwing, mercedes-benz
entrant: david macneil (united states)
last but not least, a concours of elegance would not be finished without a final flourish of extravagance from mercedes-benz's gullwing doors. this particular 300 SL from 1955 is one of only 29 models made with an aluminum body, ever. the original owner specified the car with popular features at the time: rudhe wheels with central locking and a sports engine with higher compression fitted with a performance-optimized camshaft. the model is now seen in its original factory delivery condition with a white exterior and blue leather interior, although it spent many years with a silver livery instead.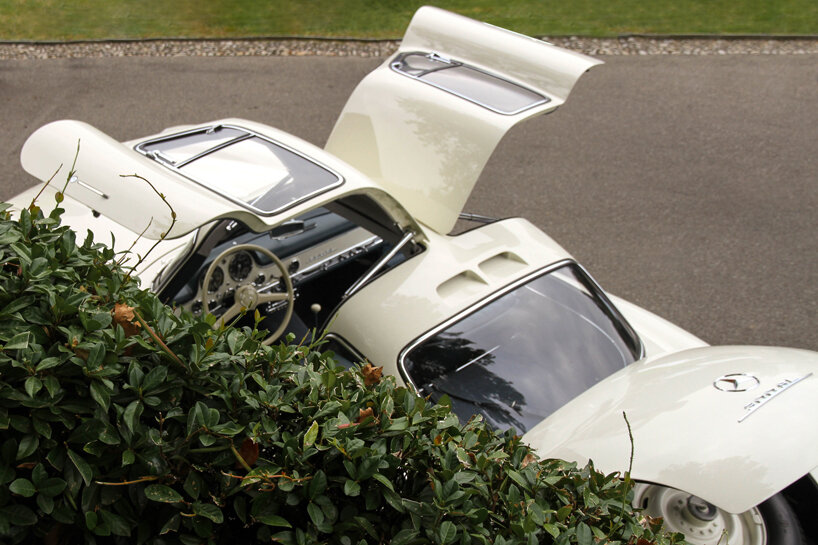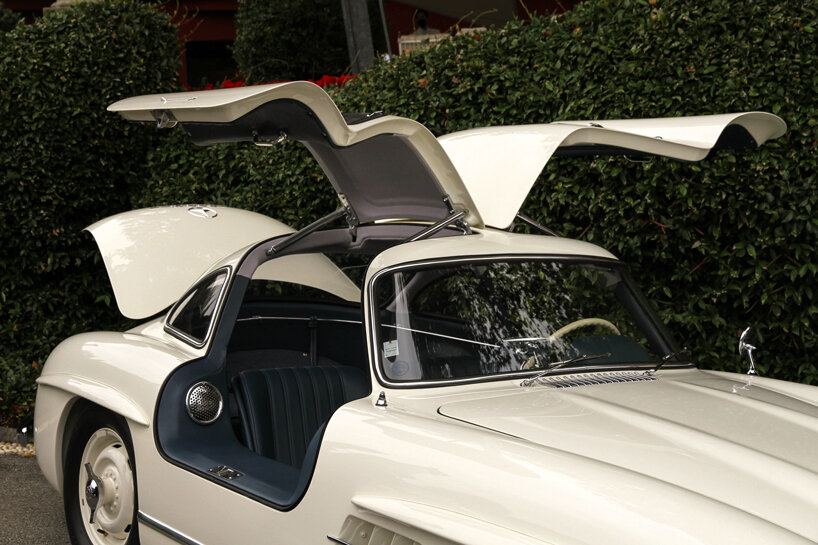 1955 mercedes-benz 300 SL alloy
event info:
name: concorso d'eleganza villa d'este
dates: 01-03 october, 2021
location: grand hotel villa d'este and villa erba, lake como, italy
sponsors: the BMW Group
a diverse digital database that acts as a valuable guide in gaining insight and information about a product directly from the manufacturer, and serves as a rich reference point in developing a project or scheme.
designboom will always be there for you
milan, new york, beijing, tokyo

,
since 1999