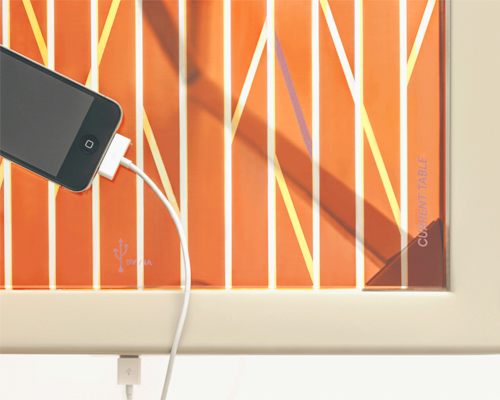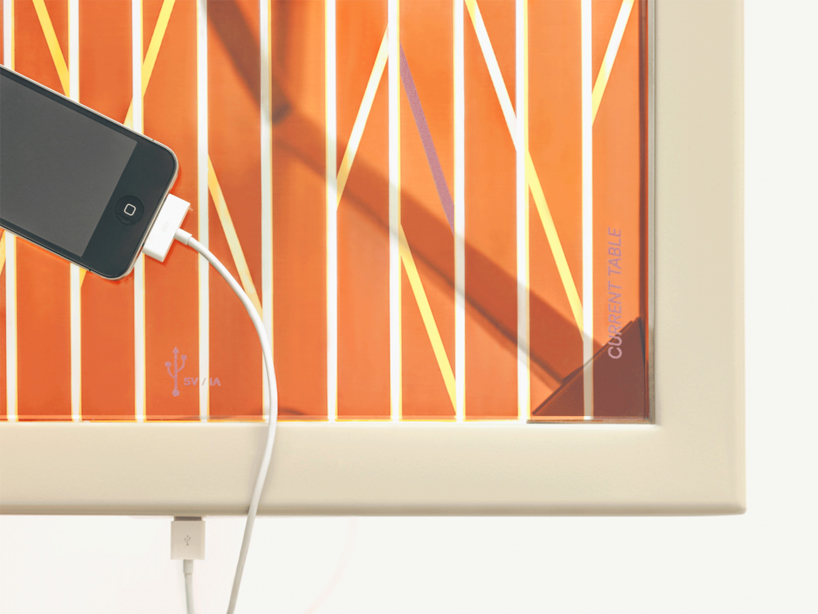 mar 11, 2014
photosynthesis-based table by marjan van aubel harvests energy and powers devices
following up with similar technology to that of 'the energy collection', dutch designer marjan van aubel has developed 'current table', a piece of furniture that functions as an independent source of energy. like her previous project, the unit gathers and harvests energy from daylight to charge appliances such as lamps, computers and phones. the glass table surface contains a dye synthesized solar cell; based on photosynthesis it uses color properties to create an electrical current. unlike classic solar cells however, the colored cells do not require direct sunlight for power, they function under diffused light.

video courtesy marjan van aubel
'current table' is one of the sustainable design pieces added to the 19 greek street café's existing display as part of the london design festival 2014.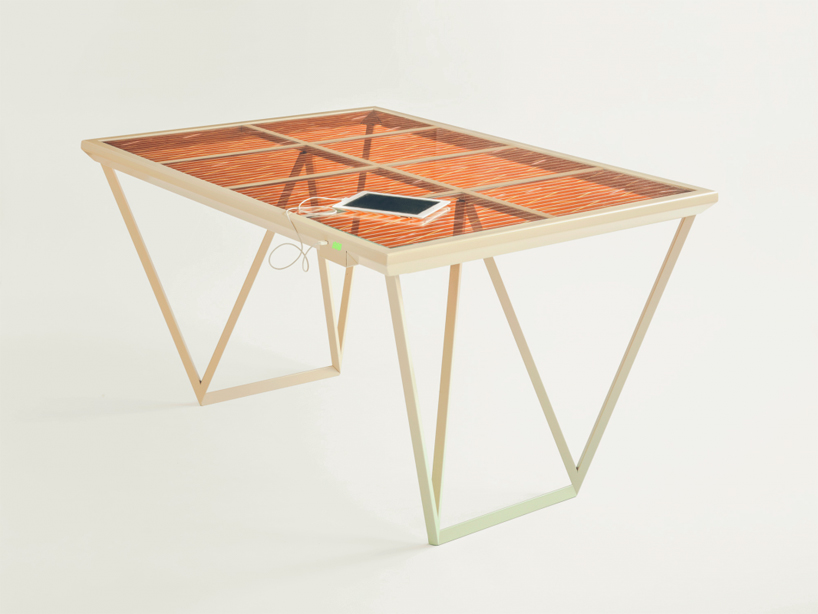 the current table functions as an independent source of energy
all images © mathijs labadie / courtesy of marjan van aubel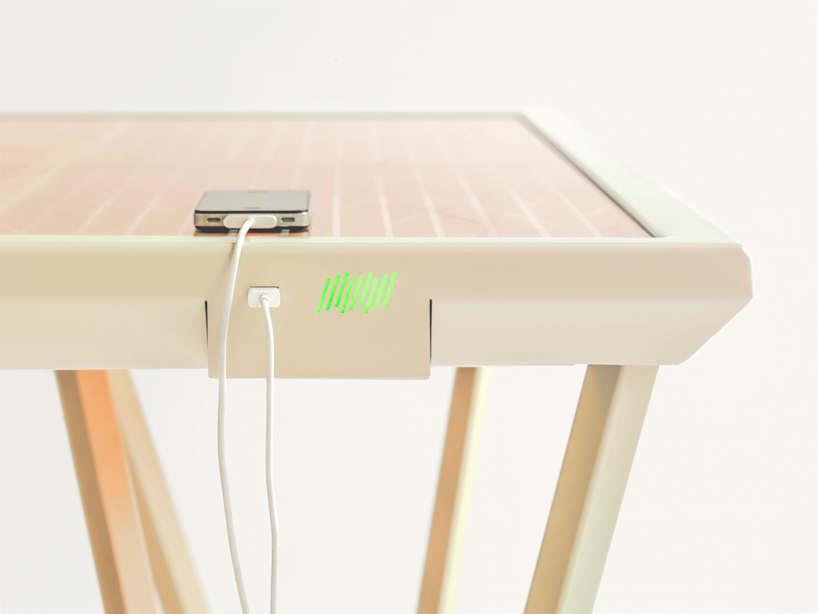 the unit gathers and harvests energy from daylight to charge appliances such as lamps, computers and phones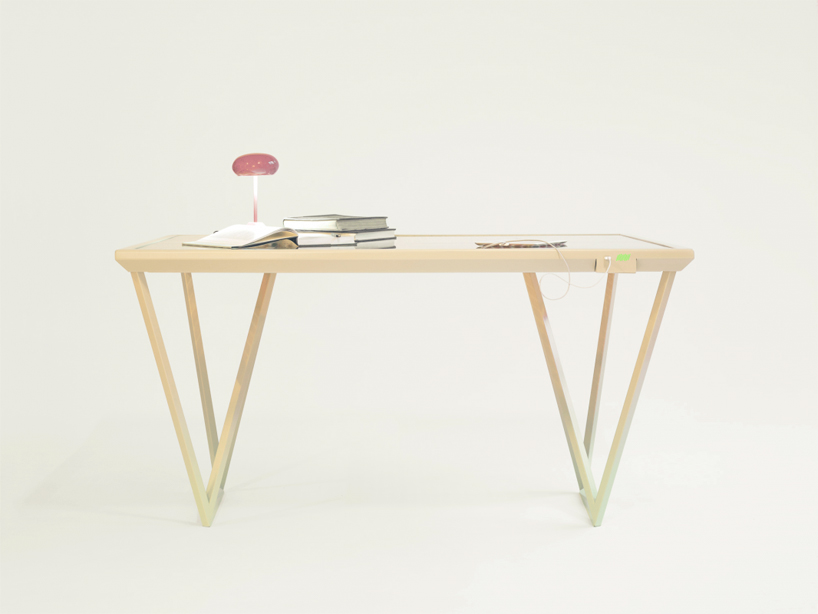 like photosynthesis, it uses color properties to create an electrical current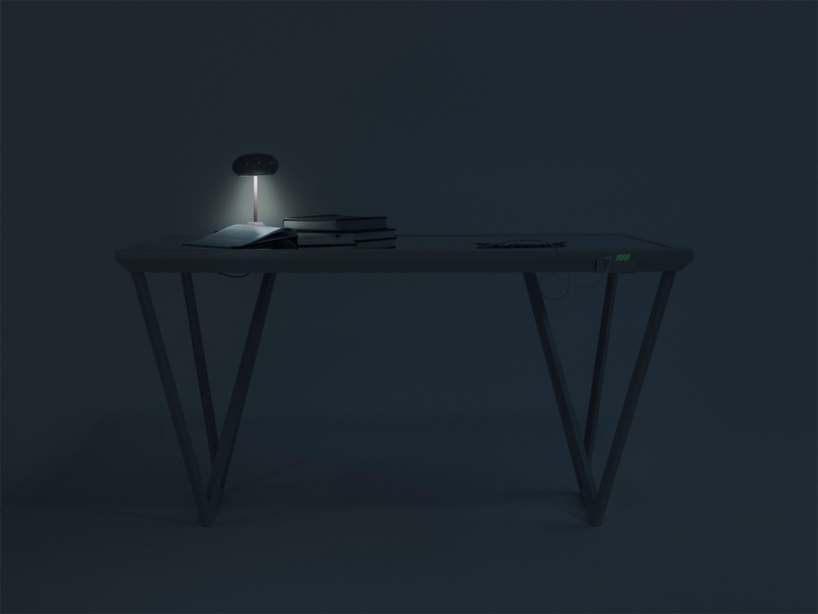 Save
Save
mar 19, 2015
mar 19, 2015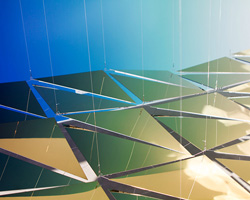 sep 27, 2014
sep 27, 2014
sep 21, 2014
sep 21, 2014
jun 11, 2017
jun 11, 2017
oct 04, 2015
oct 04, 2015
oct 16, 2012
oct 16, 2012
jul 21, 2017
jul 21, 2017
jul 15, 2017
jul 15, 2017
jul 04, 2017
jul 04, 2017