mar 25, 2010
digilog 3 D technology for books
digilog books offer 3-D images, sound and augmented reality experiences. they will be available to the public soon.
pop-up is so passé. south korean scientists have developed 3-D technology for books that makes characters literally leap off the page.
the popularity of 3-D entertainment has been given a boost by a slew of recent films, including sci-fi blockbuster 'avatar' and tim burton's 'alice in wonderland'. several companies are also offering 3-D televisions and a 3-D video game console will revealed soon.
the technology for producing digilog books, currently under development at gwangju institute of science & technology (GIST) culture technology institute (director woontack woo, professor at department of information and telecommunications), was introduced in KBS's TV program the sponge on march 5th and attracted a lot of interest.
in particular, the program featured the first books ever produced domestically in the digilog book format – the temple bell and hongkildongjeon. the guests were filled with admiration on viewing a 3-D image of a temple bell model and heroes of the books while enjoying vivid sound.
at south korea's gwangju institute of science and technology, researchers used 3-D technology to animate two children's books of korean folk tales, complete with writhing dragons and heroes bounding over mountains.
the digilog book is a next-generational e-book that allows readers to view content in 3-D, in addition to being able to touch and smell the objects. unlike virtual reality (VR) technology, in which both content and background aren't real, augmented reality (AR) experience used in the digilog book is created from the overlay of virtual digital content on physical reality.
this is a korean quiz show, please be patient and watch for awhile.
pictures in the books have cues that trigger the 3-D animation for readers wearing computer-screen goggles. as the reader turns and tilts the book, the 3-D animation moves accordingly.
'it took us about three years to develop the software for this,' said kim sang-cheol, the team leader of the project.
kim said the technology could be used for any type of book and sees it eventually being used for images displayed over smart phones or at museums to enhance exhibits. but those waiting for 3-D books may have to wait long.
'it will take a while to market this technology to the general public,' kim said. he was not sure of the eventual price but thinks it will be affordable enough to be mass marketed.
via reuters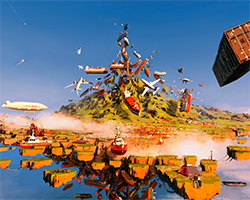 may 20, 2017
may 20, 2017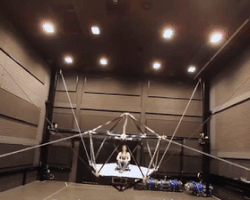 sep 27, 2016
sep 27, 2016
sep 09, 2016
sep 09, 2016
sep 07, 2016
sep 07, 2016
aug 01, 2016
aug 01, 2016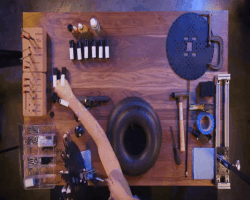 jul 28, 2016
jul 28, 2016
a diverse digital database that acts as a valuable guide in gaining insight and information about a product directly from the manufacturer, and serves as a rich reference point in developing a project or scheme.