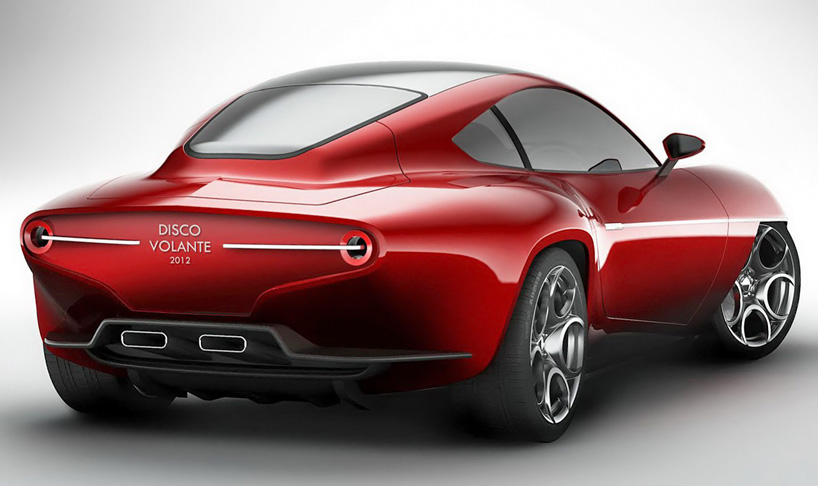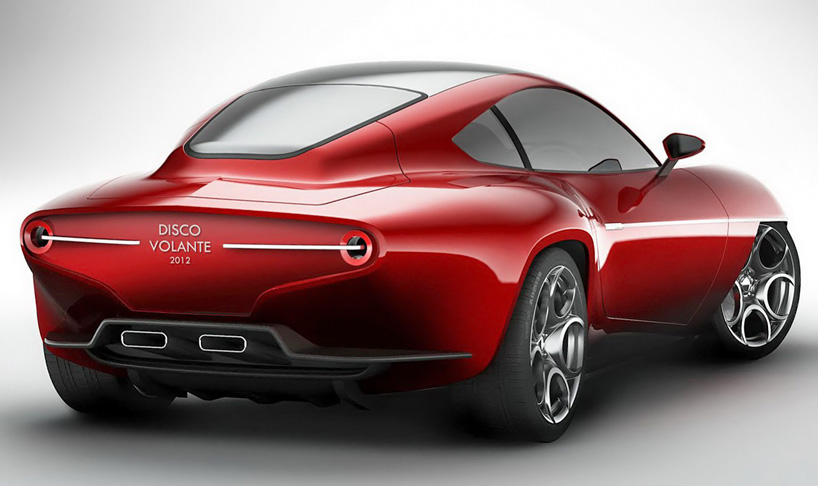 mar 05, 2012
disco volante 2012 by alfa romeo at geneva motor show
the 'disco volante' 2012 by touring superleggera and alfa romeo
for geneva motor show 2012, milan-based race and speciality car producers carrozzeria touring superleggera in collaboration with alfa romeo present the 'disco volante 2012' concept vehicle, celebrating the sixtieth anniversary of the release of the original 'disco volante' ('flying saucer') in 1952, recognized for its aerodynamic, low-riding design.
although its chassis is based on the alfa 8C competizione, the 2012 two-seater is much more lightweight, with a a body composed of aluminum and carbon fiber. like the competizione, the car features a 4.7L V8 engine with six-speed automatic gearbox and paddle-shift control, maxing out at 300km/hr (186mph). the interior remains similar to that of the original 'disco volante'.
the car is planned for release by superleggera and alfa romeo as a 'very limited edition series'.
3/4 side view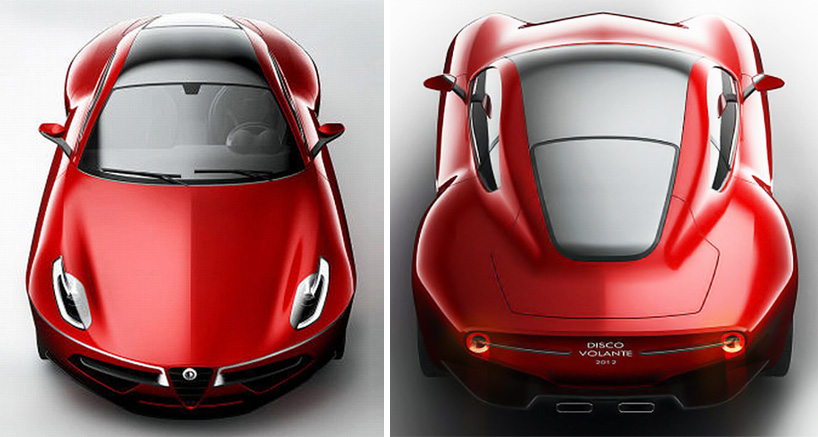 3/4 top view from front (left) and rear (right)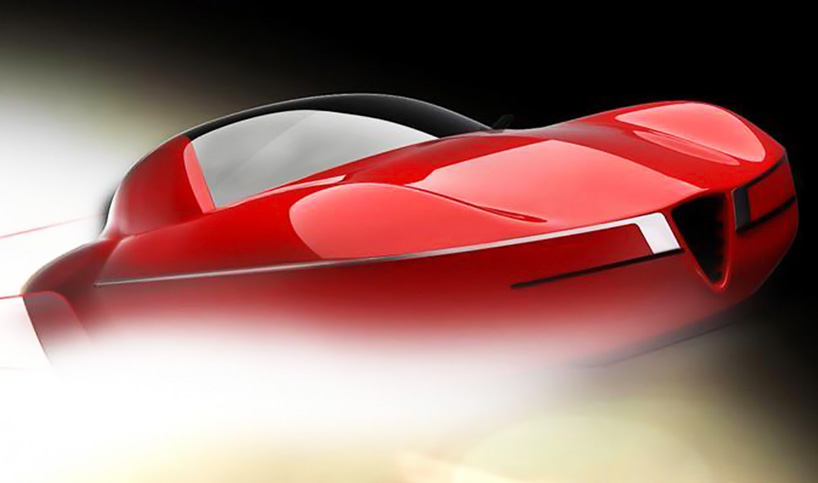 concept image for the 'disco volante 2012'
the original 1952 'disco volante' – coupé
mar 28, 2012
mar 28, 2012
mar 13, 2012
mar 13, 2012
mar 09, 2012
mar 09, 2012