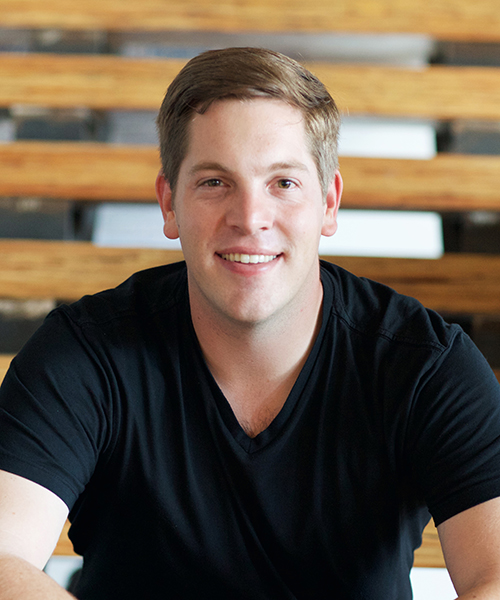 jun 06, 2016
eero aims to perfect through design the most underrated device in the home: the wifi router
eero aims to perfect through design the most underrated device in the home: the wifi router
co-founder and CEO, nick weaver
all images courtesy of eero
san francisco startup eero tackles probably the single most important piece of technology in the home: the wireless router. instead of relying on a single device, their system connects wirelessly to form a mesh network that covers the entire home in fast, reliable wifi. with more 'internet of things' devices flooding every corner of the home this will help because each needs a solid internet connect to work. using the designated app, eero offers tips on where to place the routers for optimal performance. it will automatically push software updates over-the-air, so users will always have the latest security patches to counter evolving hackers.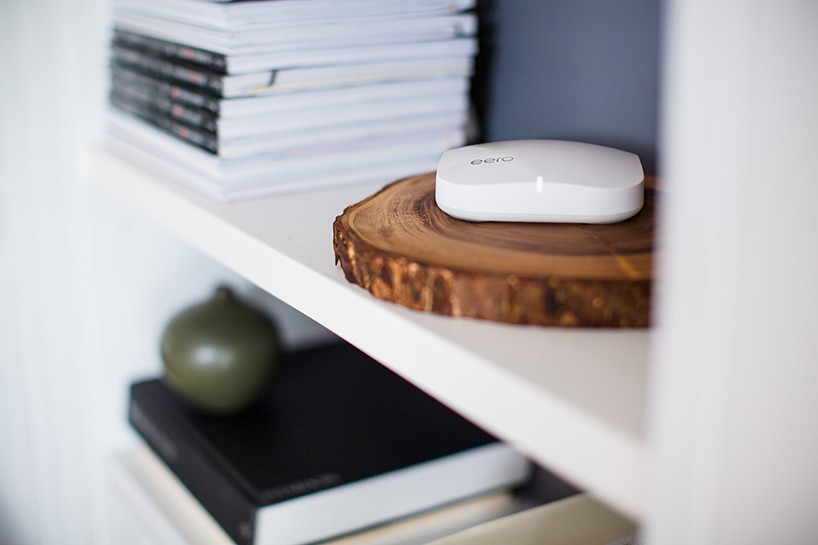 the eero wifi system
straightforward in design that doesn't need to be concealed or hidden in a closest, eero enlisted fred bould – famed for his handiwork on nest and gopro to advice on the layout of the router. with a curved top, matte sides and white finish, the eero blends into any environment. to help explain the design background and the prevailed challenges behind the eero, designboom spoke to standford university graduate, co-founder and CEO of eero, nick weaver.
designboom: what was the original inspiration behind the creation of eero?
nick weaver: I spent the past 10+ years hacking together wifi networks and playing home IT admin for my family and friends. I saw just how challenging it was to set up their routers and manage their networks – and how, too often, the wifi simply didn't work. when I left chicago for college, I jury-rigged a system that allowed me to reset the internet for my family from across the country. instead of mom having to call me when the wifi went down, all she had to do was hit a big red button attached to a surge protector that reset the internet. this worked as a short- term solution, but I knew there had to be a better way. my time as an investor at menlo ventures reinforced this. I saw how our portfolio companies roku and dropcam both had far too many customers who struggled with wifi; in fact, for both companies, connectivity was the primary driver of support inbounds. it seems wrong that today, when wifi is as essential a utility as electricity, people are still hooking their routers up to christmas tree timers to reboot overnight. this is why I set out to build the best home wifi system.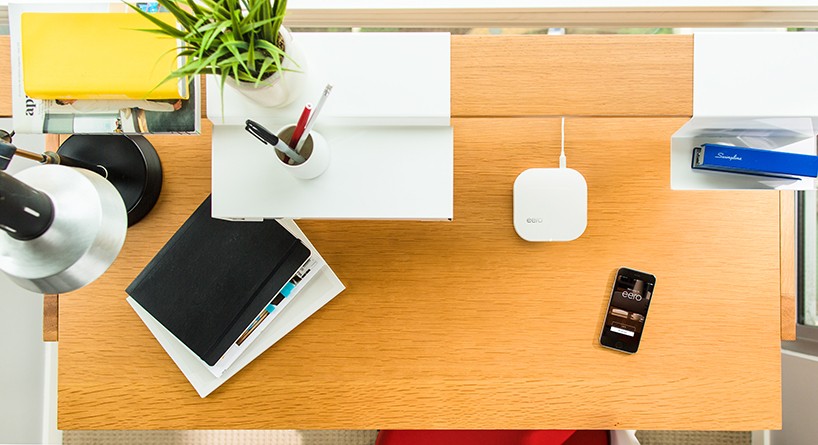 curved and all-white, the eero doesn't need to hidden
DB: what are some of the key features that differentiate eero from other products?
NW: eero is a whole-home wifi system. instead of having a single router in one place in the home, eero uses multiple access points that talk to each other to create a mesh network, covering every room in the house. with a mesh network, you get much faster and more reliable internet speeds because your devices are always close to an access point broadcasting wifi. relying on a single router to provide internet throughout your home is like expecting a single light bulb to illuminate your entire house. it's simple physics. wifi radio waves can't travel through walls or objects easily. we put a lot of care into designing eero. traditional routers look like they're modeled after spaceships, boasting six antennae and blinking red and blue lights.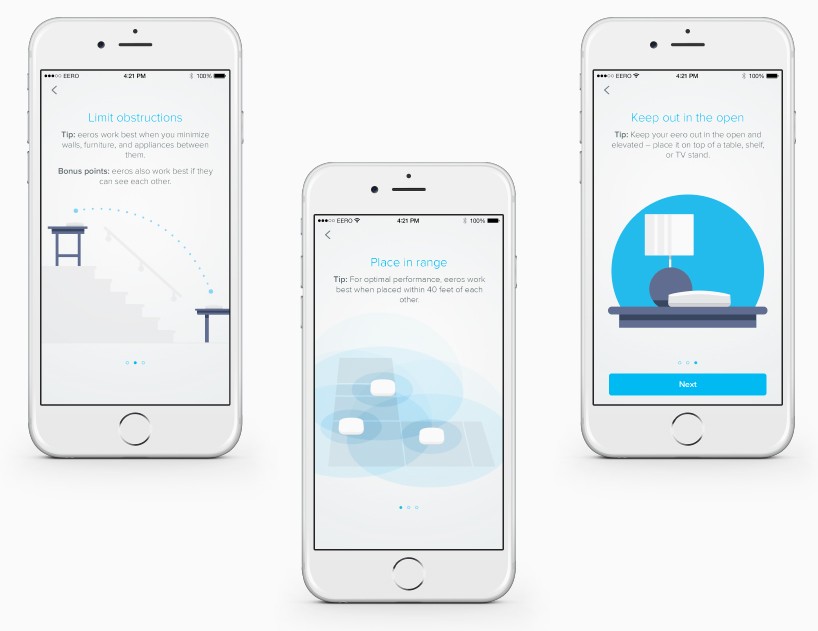 the designated app for the wifi system
NW: companies like apple and nest are teaching consumers that they don't have to settle for ugly technology. we applied that line of thinking to the wireless router. why can't your router be useful and sexy? we designed eero so you won't need to hide your router in the closet or in the basement. you put a lot of time and money into creating spaces in your home where you are comfortable and surrounded by your favorite things. why should your router be the exception?
DB: can you walk us through how the technology works?
NW: eeros wirelessly connect to form an intelligent mesh network that delivers fast, reliable wifi to every room in the house. three eeros cover the average U.S. home, but you can add as many as you need to cover your space. you plug the first eero into your cable or DSL modem; the others just need power from a wall outlet. eero only takes minutes to set up, and you can manage your network from anywhere via the eero app. unlike incumbent routers, we designed the hardware, firmware, cloud backend, and app to seamlessly work together. this allows us to deploy regular software upgrades that make eeros better over time. since we started shipping eero at the end of february, we've already pushed 12 over-the-air updates to our customers to improve their networks and add features.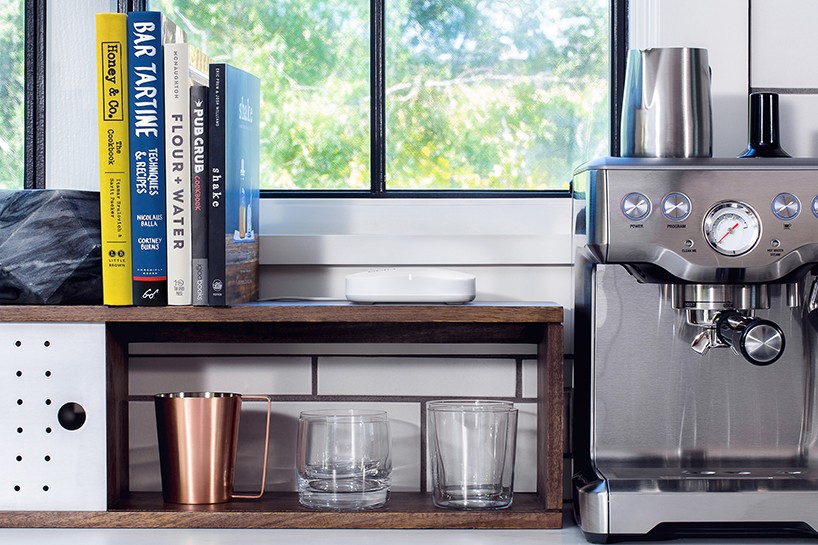 DB: technology has connected each generation differently — how do you cope with such a variety of different user experiences?
NW: one value that I think transcends generations is simplicity. and simplicity is increasingly important when dealing with the barrier of new technology. with eero, we spent a lot of time designing and engineering a super simple, enjoyable experience. from setup, to placement, to automatic updates, we wanted to remove all technological barriers so our customers could get back to their lives.
DB: what sectors do you believe tech companies need to focus their efforts on to transform for the better?
NW: it's important to remember and understand the basics. start with an idea that solves a real problem and understand the audience it serves, then build the company around that. after that, it's about building a team of the right people. people who are passionate about the company and the product, who bring different perspectives to problems, and who speak up with solutions.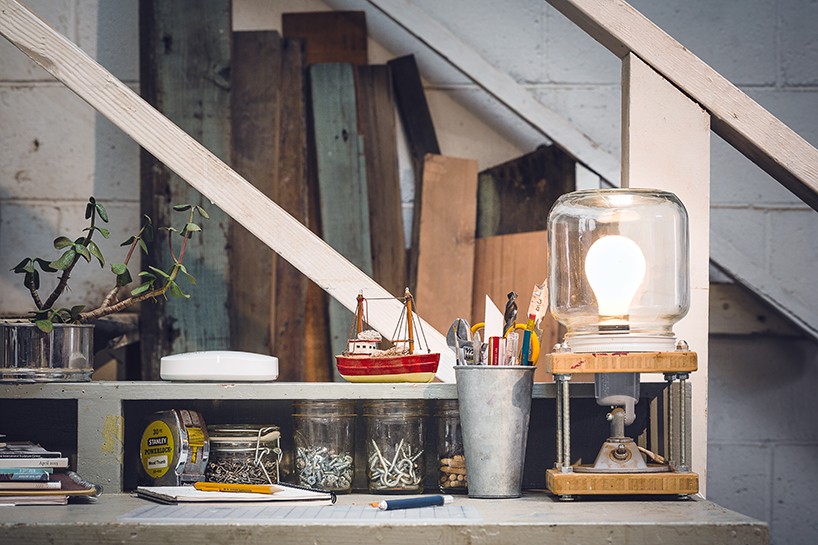 DB: overall, who has been the biggest influence on your work to date?
NW: I've had some fantastic partners and mentors over the years, but honestly my friends and family have had the most influence on my work. their gripes about their experience with wifi and cries for help to fix their home internet was the inspiration behind eero.

DB: what devices do you use most often and can't live without?
NW: I use my iPhone and sonos speakers everyday, but to me, it's not as much about my devices as it is the apps and services they provide. for instance, access to spotify for my music, slack to communicate with my teams at work, strava to provide analytics on my bike rides, twitter as my news aggregator, and lyft to get me places. having all those services in my pocket is essential for me.
DB: which designers working today do you most admire?
NW: our company was named after the architect eero saarinen, so obviously I admire his work. he actually designed my elementary school back in chicago. the curve of the top of eero was inspired by saarinen's TWA flight center, which is a symbol of the last great age of innovation. a designer working today would be stanley saitowitz here in the bay area. he adds his stamp of modern, geometric designs to the normally modest san francisco architecture. I've also recently become acquainted with cesar pelli, whose architecture firm designed the new transbay terminal in downtown san francisco. our office overlooks the construction site and gathering by the window to watch workers install the white, rippled walls is a weekly ritual in the office. the building is going to be quite the work of art when it's completed.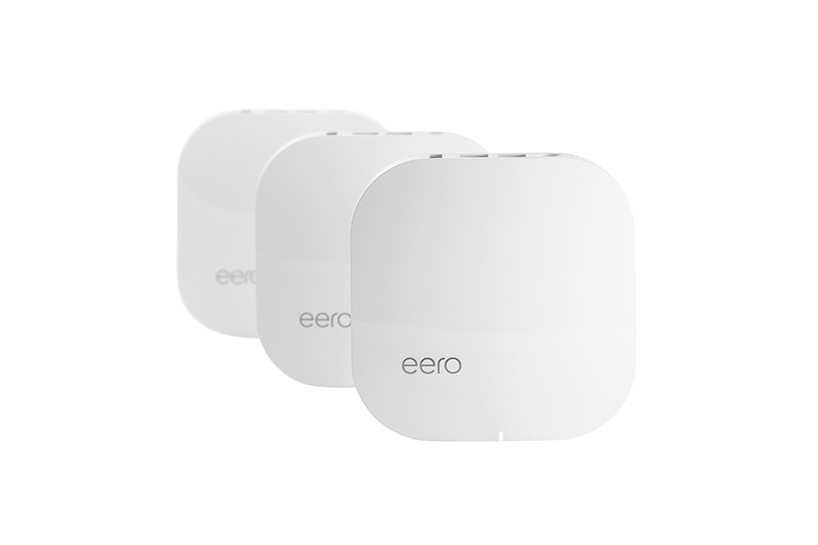 DB: do you have any advice for young designers/entrepreneurs striving to create a successful product?
NW: be thoughtful and intentional. focus on developing the right team to help you build a high quality product with a simple, enjoyable user experience. understand and value determination and grit. then go out there and execute.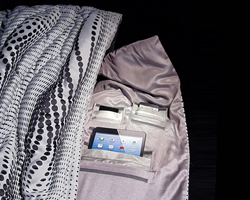 mar 17, 2020
mar 17, 2020
jan 11, 2019
jan 11, 2019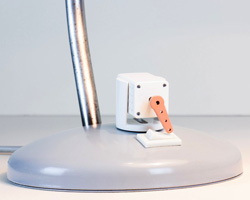 nov 21, 2018
nov 21, 2018
jan 10, 2018
jan 10, 2018
jan 04, 2018
jan 04, 2018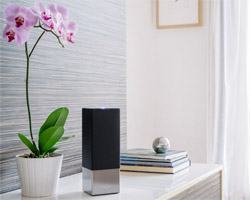 aug 31, 2017
aug 31, 2017
a diverse digital database that acts as a valuable guide in gaining insight and information about a product directly from the manufacturer, and serves as a rich reference point in developing a project or scheme.