dubai's government roads and transport authority (RTA) has signed an agreement with german-company 'volocopter' for the regular test mode of autonomous air taxis in the city. for years, volocopter has developed the technology for quiet, safe and emission-free flying, plus a pioneer when it comes to close co-operation with aviation authorities and the definition of standards for infrastructure and reliable operation.

all images © e-volo
volocopter focuses on making flying an option for everyone and on re-inventing mobility in urban areas. the karlsruhe-based company established its place in aviation in 2011 with the first manned flight of an electric multicopter. the introduction of its latest model, volocopter '2X', has made the company a global leader when it comes to safety and autonomous flying.
made in germany, eighteen rotors, fully redundant power trains and an intelligent autonomous control system offer maximum reliability. now this technology will experience further testing in dubai under extreme climatic conditions.
'we see dubai as the pioneer for a huge evolving market', comments alexander zosel, co-founder of volocopter, who is convinced that many other metropolitan areas will follow. he continues, 'the test will start in the fourth quarter of 2017, and the project has been scheduled to run for five years.'
dubai plans to handle 25 % of all of its passenger travel using autonomous transportation by as early as 2030. for the world's first regular test run of autonomous air taxis, the emirate has now asked volocopter for additional support. primary reasons for choosing volocopter included the stringent german and international safety standards.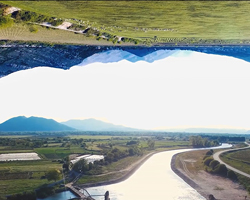 jul 19, 2017
jul 19, 2017
jul 18, 2017
jul 18, 2017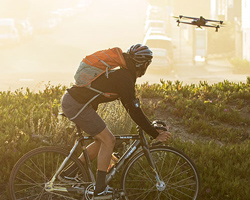 jul 12, 2017
jul 12, 2017
jul 14, 2017
jul 14, 2017
jun 21, 2017
jun 21, 2017
jun 05, 2017
jun 05, 2017