claiming to be the first ever artistically designed bicycle in the electric market, the 'PILPELED x FOFFA' bike by electric concepts presents a trendy yet high performance product for urban commuters. produced to disrupt the typical expectations of electric two-wheelers, this design delivers an attractive and expressive vehicle in an all black base with white characters and highlights. it provides exceptional speed from its boosting motor, as well as its lightweight and streamline structure.

all images courtesy of electric concepts
'our studio is where the magic happens. we have taken two things we love, a classic single speed FOFFA bike and smart electric wheel as well as the intriguing artistic design of PILPELED and combined them into the best and most captivating riding experience available for the urban commuter', said hanan almus, head of design at electric concepts. 'we created laser-cut stencils on the bike frames to make sure that all the fine details of the artistic work are translated and the result is an astounding and magnificent piece.'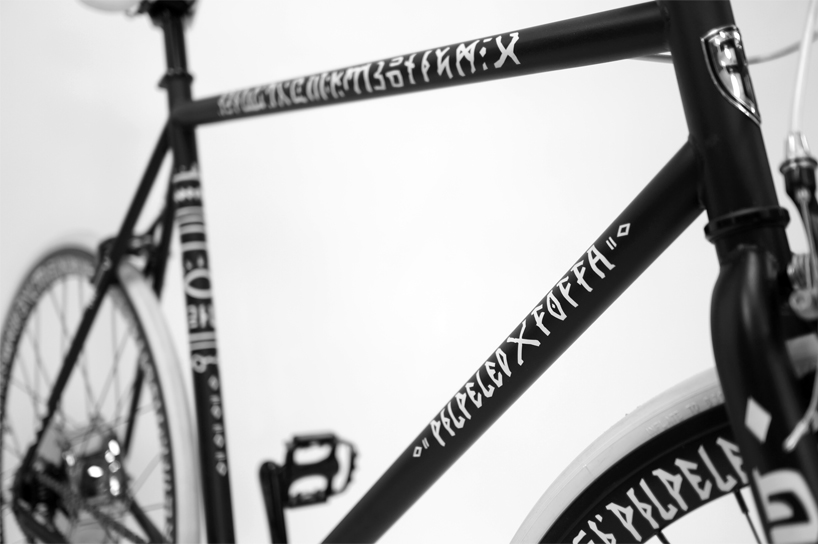 the design features an all black paint job with white characters sprayed on
the bicycle is the result of a trio of collaborators, enhancing zehus' super smart electric motor that are built within the wheels, FOFFA's unique single speed bike frames, and PILPELED's intriguing artistry. the israeli-based company electric concepts aim to create electric bicycles for people who to ride and love design. with the 'PILPELED x FOFFA' bike, they have achieved a product with extra boost and extra looks.

the styling was created using laser-cut stencils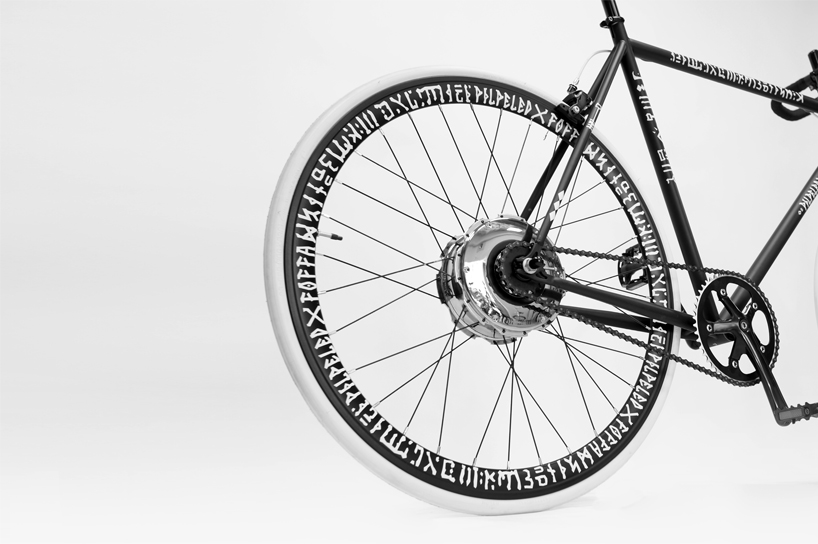 zehus' super smart, in-built electric motors are housed within the bicycle's wheels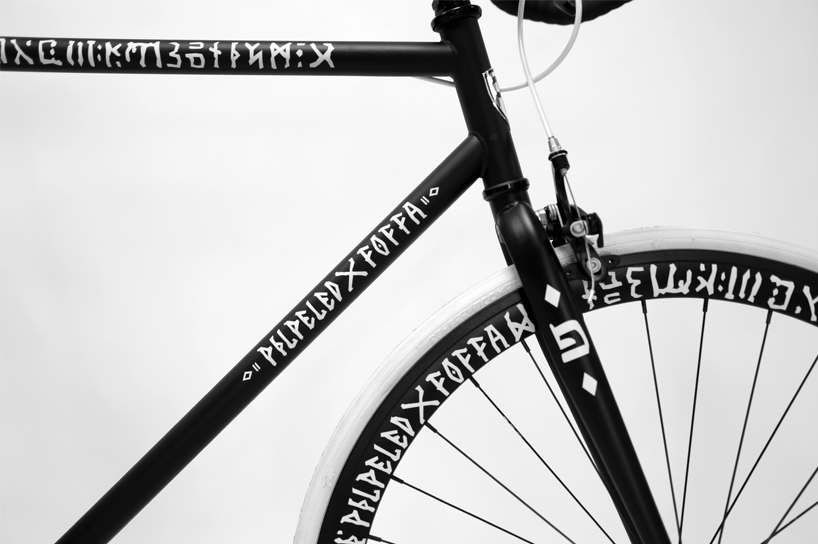 the PILPELED x FOFFA aims to disrupt the typical expectations of electric two-wheelers

FOFFA's single speed bike frame delivers a lightweight and streamline structure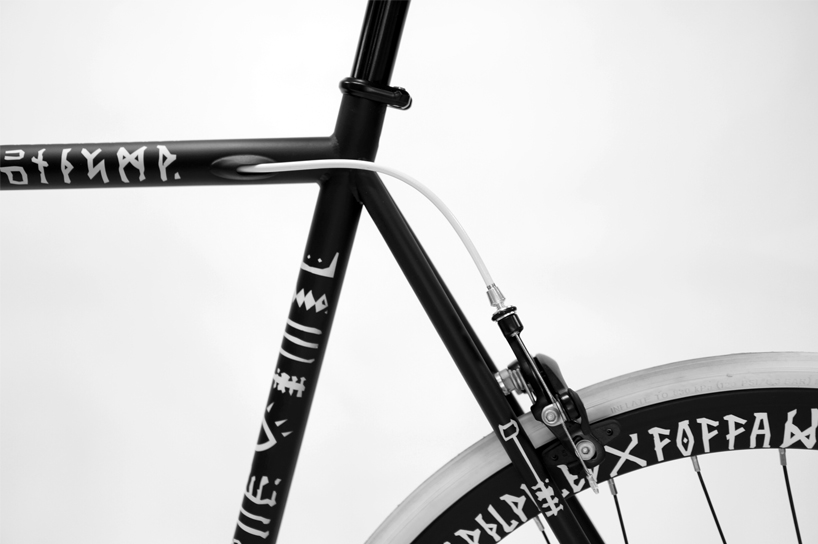 the seat, wiring and tires are also decked in white

the electric bicycle delivers a high performance yet trendy option for urban commuters
oct 20, 2017
oct 20, 2017
oct 20, 2017
oct 20, 2017
oct 12, 2017
oct 12, 2017
oct 05, 2017
oct 05, 2017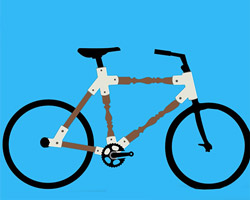 sep 22, 2017
sep 22, 2017
sep 20, 2017
sep 20, 2017