californian tuner redresses the ferrari 488 in a carbonfiber suit: misha designs are introducing a ferrari '488' body kit that will be available in two derivatives: 'regular' and limited edition 'wide body'. following the los-angeles garage's successful ferrari '458' kit, it has finally gotten its hands on the '488' and has started the development of what it promises to be 'an even better looking kit'.

all images © misha designs
based upon the success of misha designs' '458 kit', the company decided to feature a similar design style, but enhance the aggressive look, making it more suited to '488's' front and rear body. the front of the vehicle is now dominated with a formula one inspired nose and large double splitter carbon lip. the hood is matching aggressiveness of the bumper with its lager exposed carbon area in the middle.
the race car's rear bumper is still inspired by the ultra-rare ferrari 'FXXK' supercar and now has a lager carbon diffuser that is adjusted to '488' rear and exhaust. the limited edition 'wide body' version features 3 inch wider quarter panels on each side and has a diffuser, exposing more of the wide-body look.  it is also dominated by large wing that spanning across the back that is giving this ferrari '488' the look of supercar that will always be noticed, even amongst it's counterparts.
formed completely out of carbon fiber (exposed and non-exposed), the 'regular' ferrari '488' body kit includes the front bumper, hood, side skirts, side air intake covers, rear bumper and spoiler wing. all the body kit parts are mounted on the same original factory mounting points, and are replacing factory body parts without any modification on the original vehicle. the limited edition ferrari '488' 'wide body kit' includes the front bumper, hood, wide body front fenders, wide body side skirts, side air intake covers, 3 inch wider quarter panels, wide body rear bumper, spoiler and large top wing, and is strictly limited to a run of 20 kits only.
oct 24, 2017
oct 24, 2017
oct 23, 2017
oct 23, 2017
oct 20, 2017
oct 20, 2017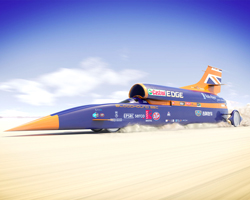 oct 20, 2017
oct 20, 2017
oct 19, 2017
oct 19, 2017
oct 15, 2017
oct 15, 2017
sep 05, 2017
sep 05, 2017
aug 31, 2017
aug 31, 2017
aug 23, 2017
aug 23, 2017
feb 17, 2017
feb 17, 2017
dec 13, 2016
dec 13, 2016
oct 12, 2016
oct 12, 2016