with a consort of the world's rarest cars and motorcycles bathing lakeside in the grounds of villa d'este at lake como, italy, the concorso d'eleganza is a weekend of automotive heaven every year. for 2019, the grand event celebrated an anniversary under the motto, 'the symphony of engines – 90 years of the concorso d'eleganza villa d'este & BMW automobiles'. crowning a best of show from a field of 50 vintage vehicles must be a near impossible task for the jury but, for 2019, an alfa romeo 8C 2900B from 1937 won the prestigious award. with designboom a guest for the celebratory occasion, we showcase five of the most unusual, exclusive cars that you would hardly ever see on the road today.
VIVANT 77
year: 1965
category: daring to dream: concepts which rocked the motoring world
V8 engine, 6054 cc, 405 hp at 5700 rpm
coachwork: roadster, 'the beatles of troy, michigan'
entrant: phillip sarofim (united states)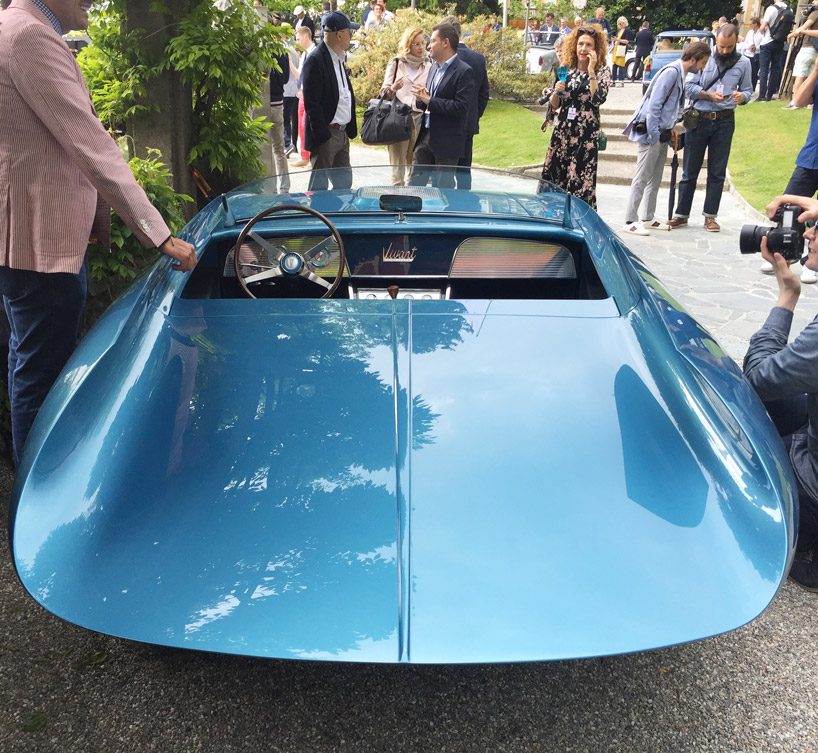 all images © designboom
herb adams, development engineer at pontiac and key figure in the muscle cars of that GM division, wanted to realize his dreams in 1965 of creating a hot-rod dressed up as a design study. the design – called the vivant 77 – aimed to not only successfully compete with its legendary stylistic role models, such as bertone's alfa romeo 'BAT mobiles', but also with opponents on the quarter mile drag-strip. adams penned the body, produced a spaceframe, found the rare 370 ci pontiac V8 from 1958 and sourced all the other components before having the vehicle clothed in sheet aluminum. the coachwork was fashioned by the three english panel beaters harry kennedy, jack henser and john glover, who the US dragster scene were familiar with as 'the beatles of troy, michigan'. after the detroit auto-rama show 1966, the vivant 77 was forgotten about before resurfacing again in 2009 and being authentically restored to its original condition.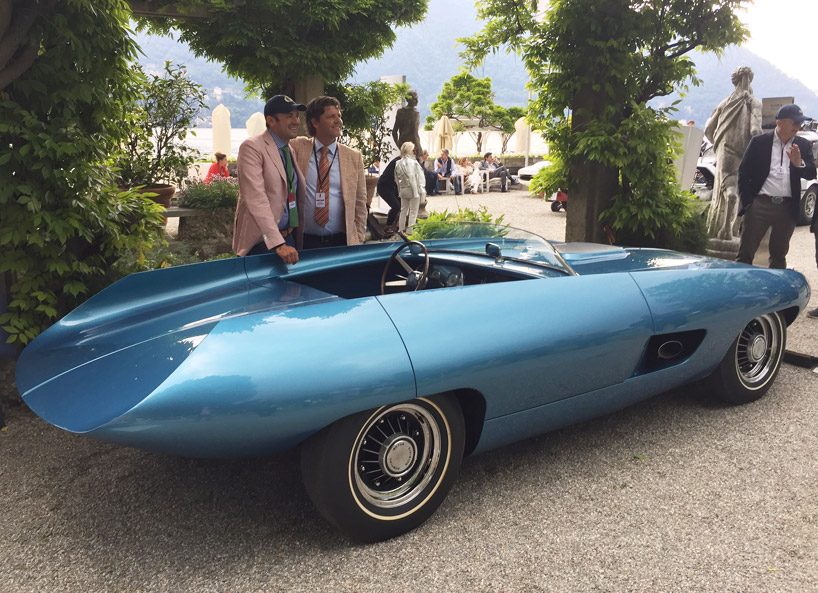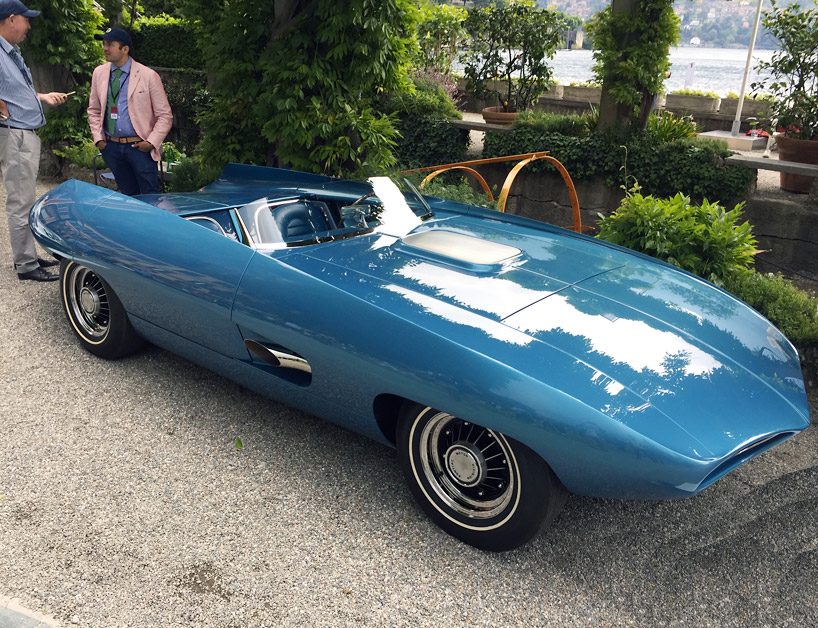 FERRARI 512 S MODULO
year: 1970
category: daring to dream: concepts which rocked the motoring world
V12 engine, 4994 cc, 550 hp at 8500 rpm
coachwork: coupé, pininfarina
entrant: james glickenhaus (united states)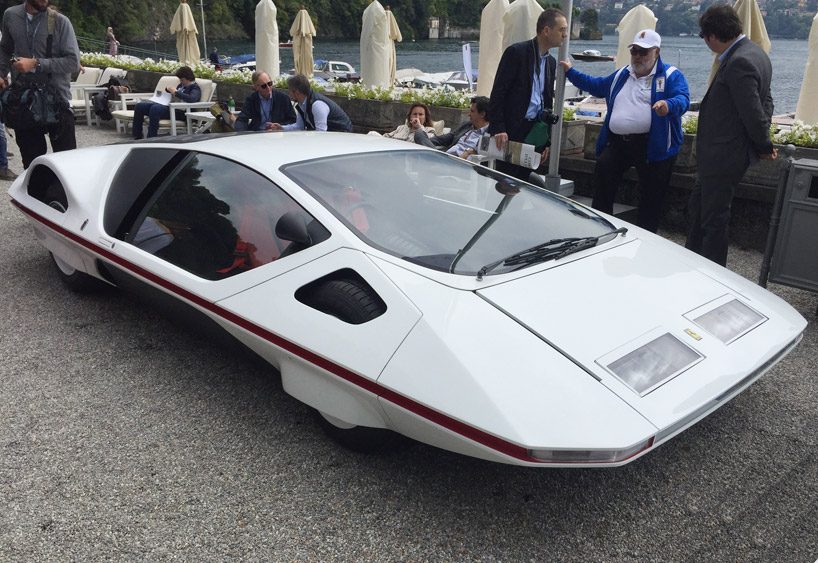 in 1968, sergio pininfarina rejected the chance to produce a bizarre creation penned by his stylist paolo martin as a 1:1 model. the design proposed two halves of a shell body that featured a horizontal furrow between them, as well as large glass screens and distinctive cuts for the wheels. however, after bertone's carabo study become the star of the paris motor show, pininfarina responded and decided to bring martin's futuristic car to life. the ferrari 512 S modulo was showcased at the geneva motor show in 1970 – almost two years after the original design was penned – where it become a sensation before also amazing those at expo 1970 in osaka, japan. at a height of just 93 cm, the modulo was only fitted with power in 2018, transforming it from a stationary display exhibit into a motor vehicle.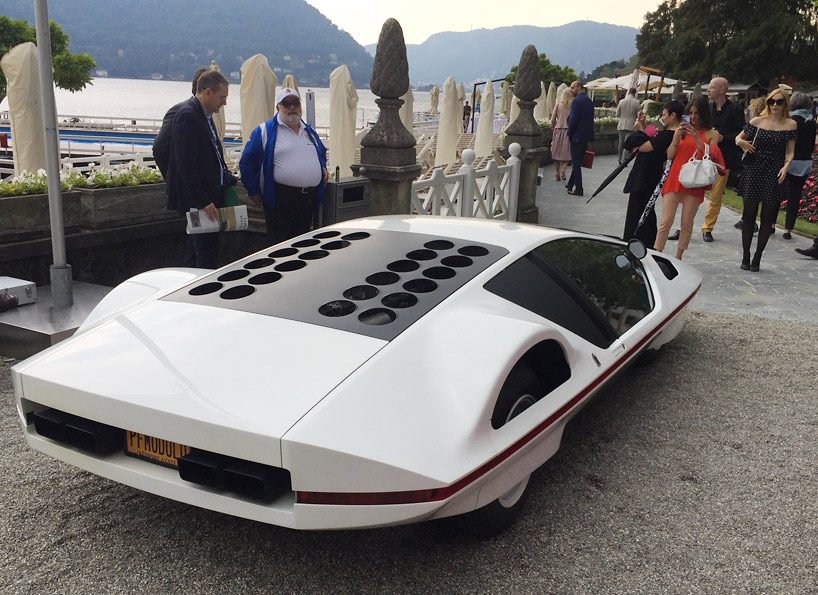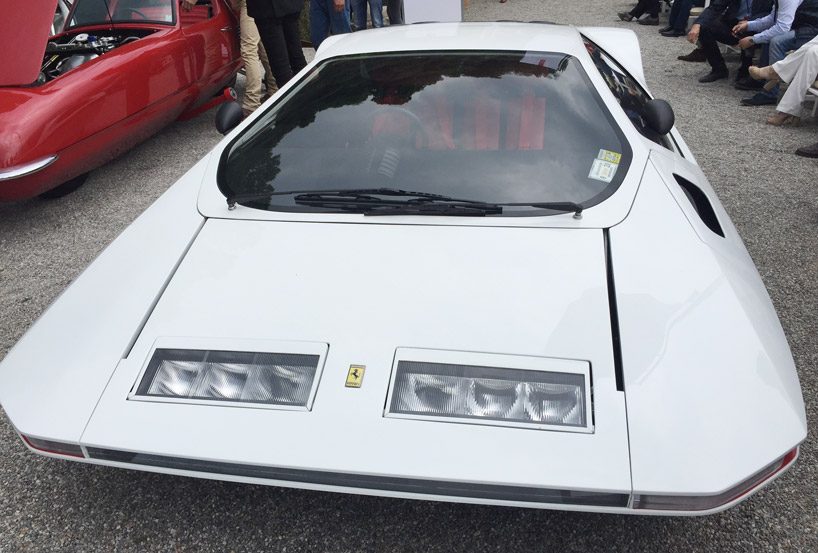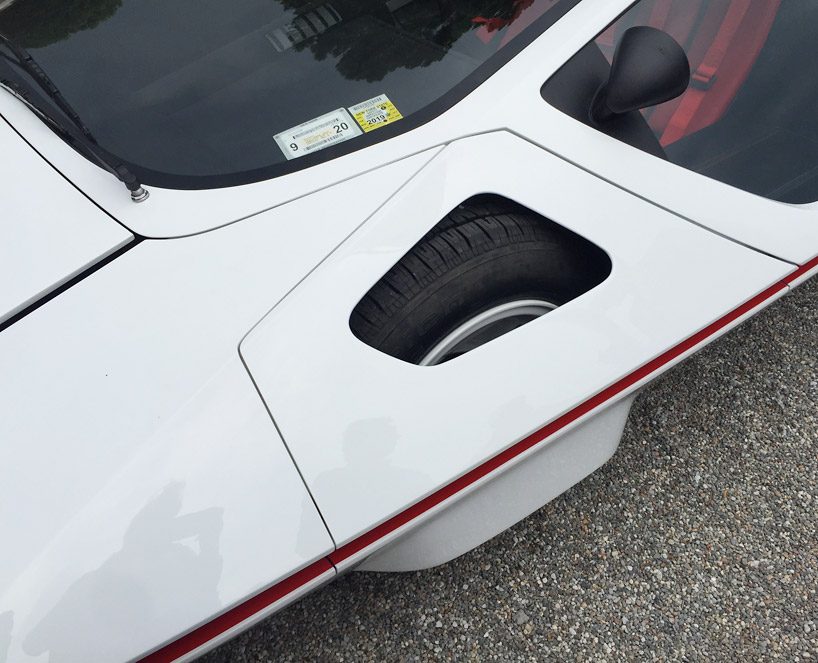 LAMBORGHINI MARZAL
year: 1967
category: daring to dream: concepts which rocked the motoring world
inline 6 engine, 1965 cc, 175 hp at 6800 rpm
coachwork: four-seater coupé, bertone
entrant: albert spiess (switzerland)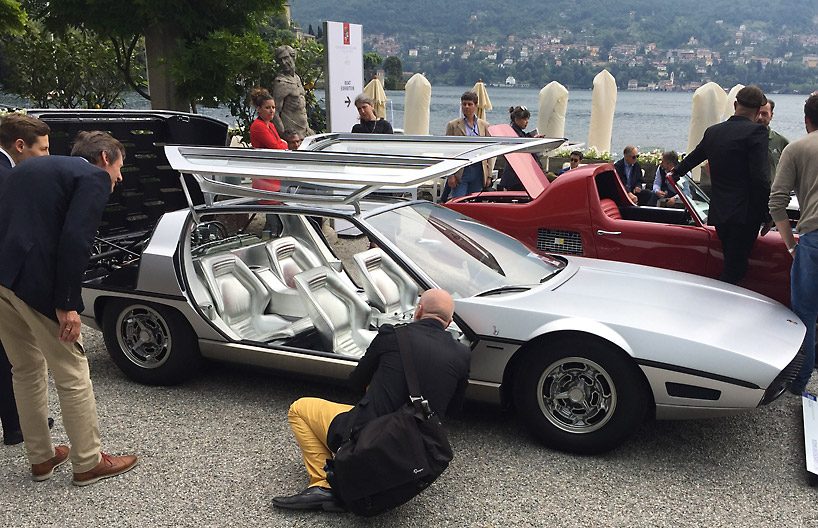 'this is not a dream car, but an idea car,' explained nuccio bertone about the lamborghini marzal at the geneva motor show in 1967. penned by marcello gandini, the car stands just 110 cm off the ground with an interior like a silvery space capsule below plenty of glass surfacing. the gull-wing doors are the most spectacular feature – designed by berton's engineering genius enzo cingolani – which are supported by springs located at the rear of the engine bay and their forces are transferred by means of steel wires and propeller shafts. its practical performance was on show at the 1967 monaco grand prix when it was driven round the circuit by prince rainer and princess grace in a lap of honor. 51 years later at the grand prix monaco historique in 2018, the test drive was recreated with the royal couple's son, prince albert, at the wheel.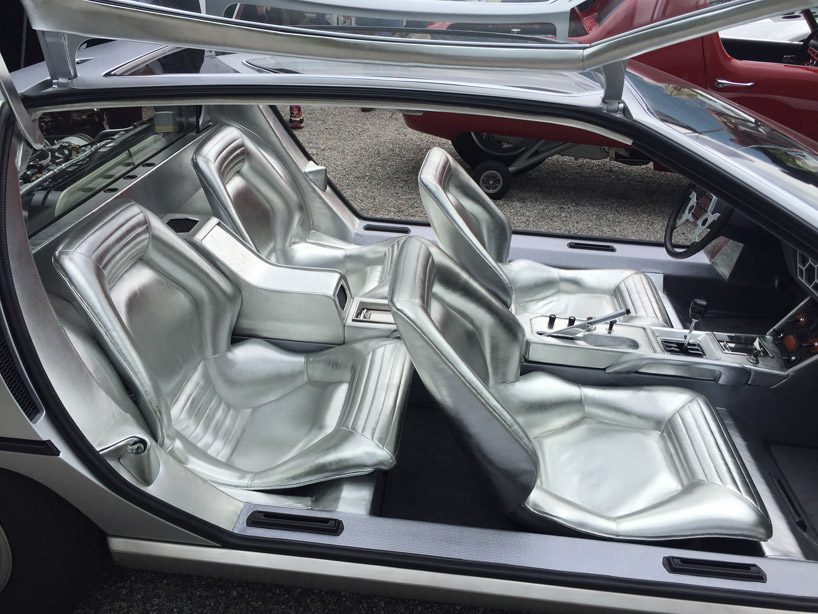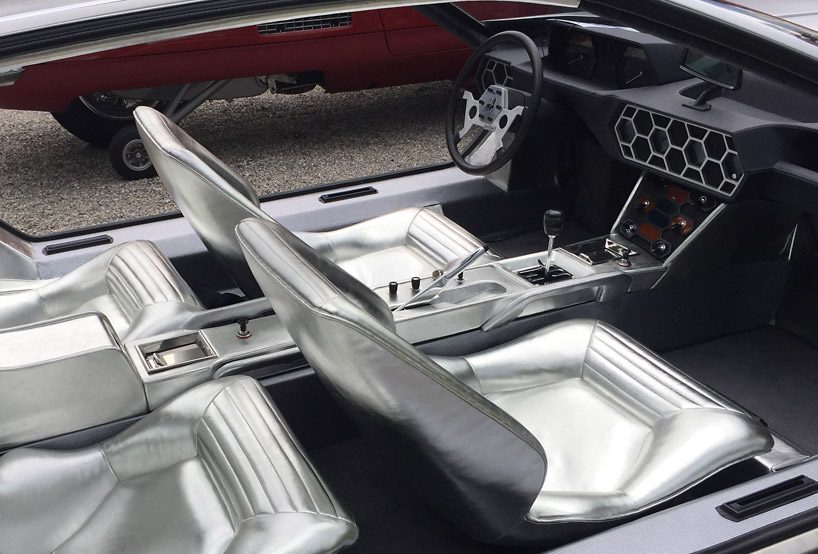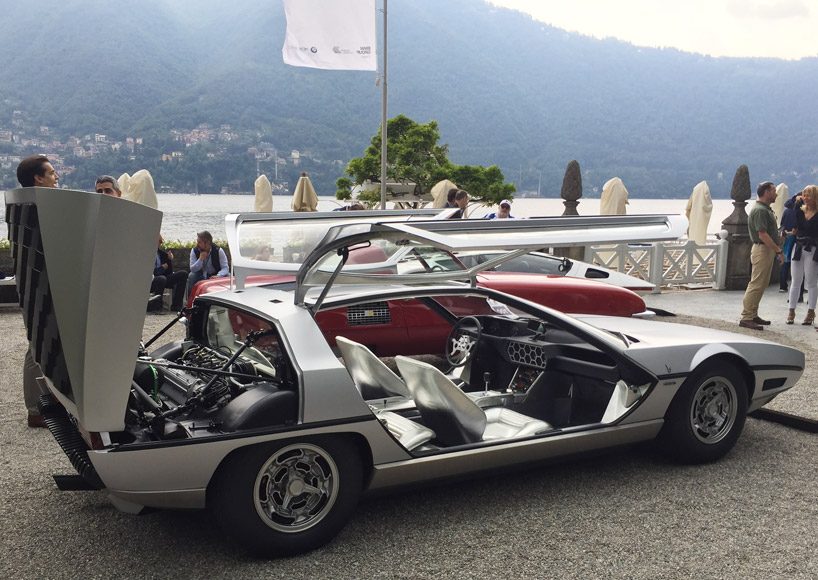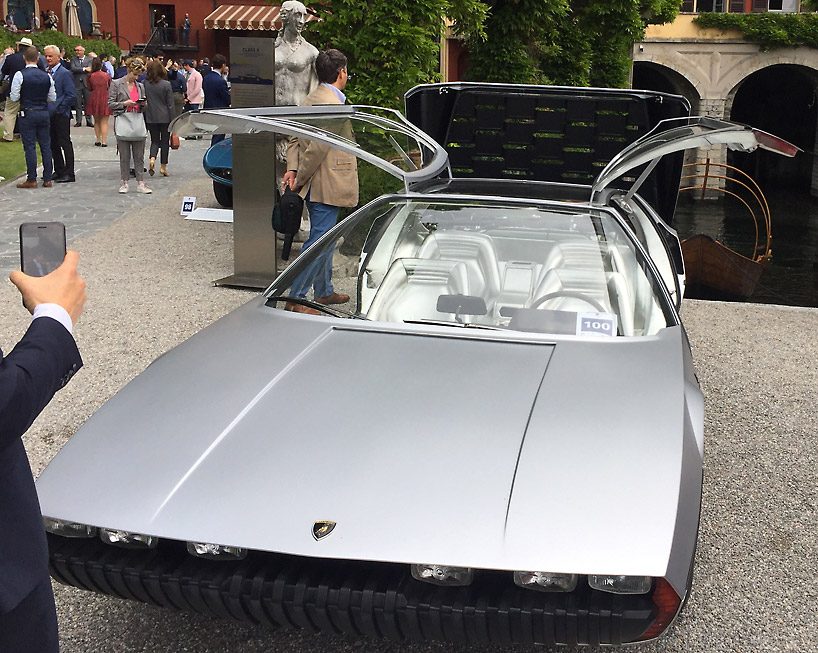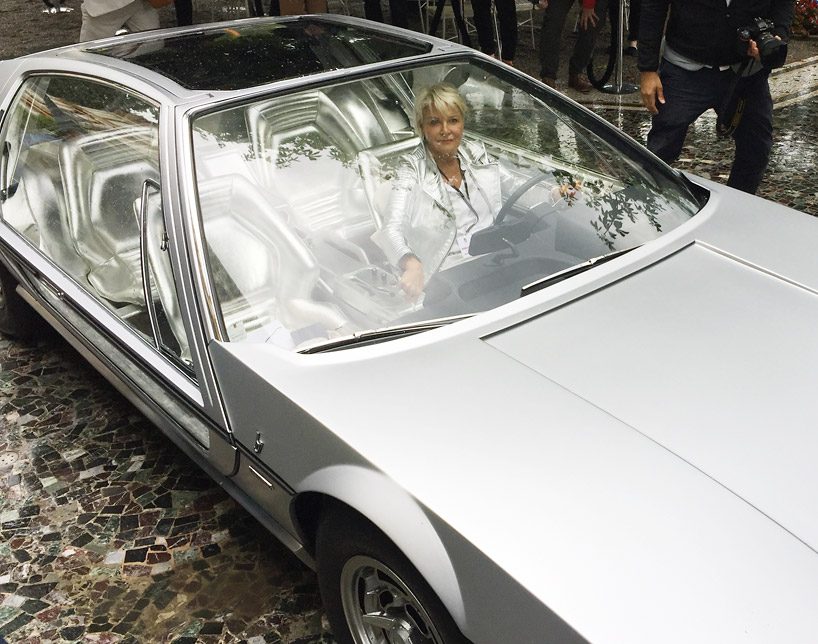 CD PANHARD LM64
year: 1964
category: speeding against the clock: endurance racing legends
flat 2 engine, 848 cc, 78 hp at 6800 rpm
coachwork: coupé aerodynamique, chappe et gessalin
entrant: frédéric leroux (france)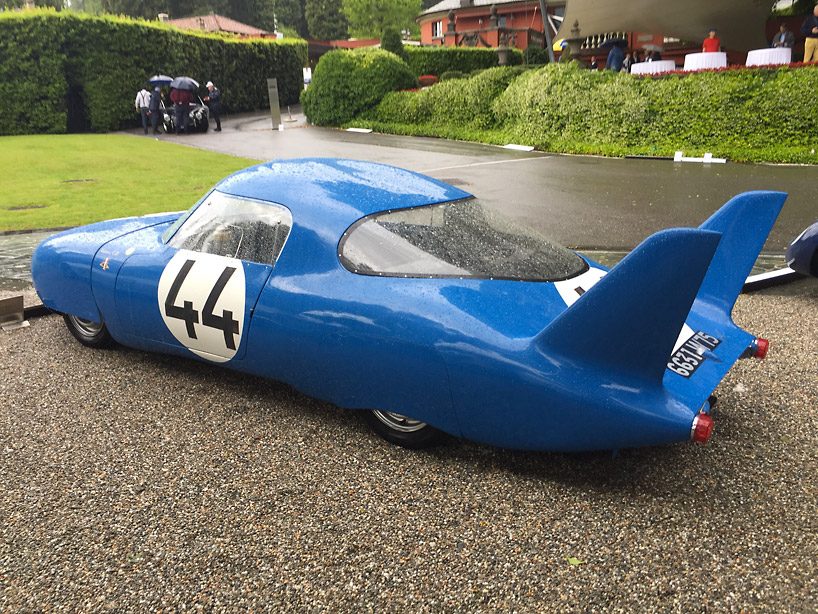 when charles deutsch opened his own design studio called SEGA-CD (subsequently SERA-CD) in 1962, the company was dedicated to aerodynamic engineering. soon after he created his legendary masterpiece in 1964, the CD panhard LM64, which was designed by the aerodynamic engineers robert choulet and lucian romani. with a drag coefficient of 0.12, it is one of the most aerodynamically efficient competition cars of all time, and was the first one to exhibit 'ground effect'. the sports car retired from the endurance classic of le mans with a drivetrain failure in 1964, but it provided an impressive demonstration of the effect of aerodynamic prowess by reaching a speed of 225 kph (140 mph) powered by a panhard two-cylinder with a capacity of just 0.85 liters.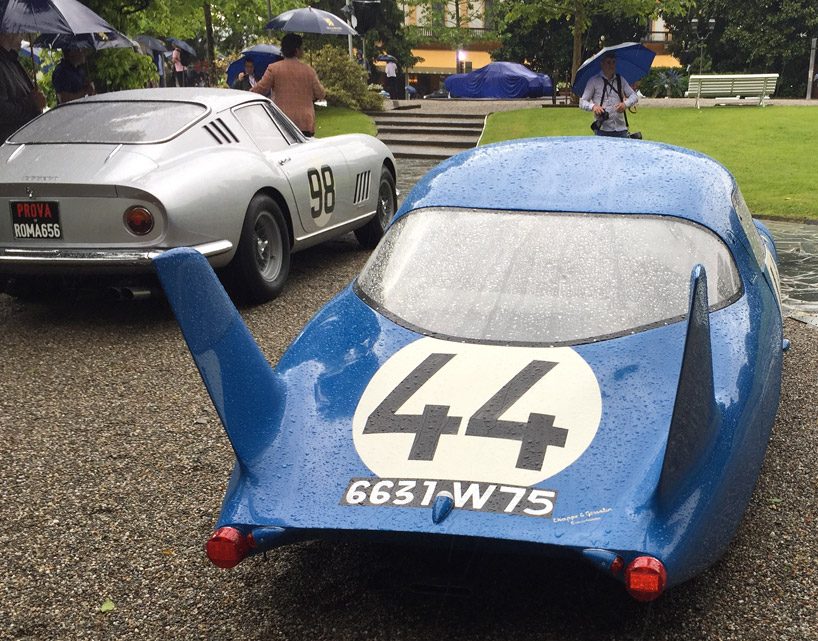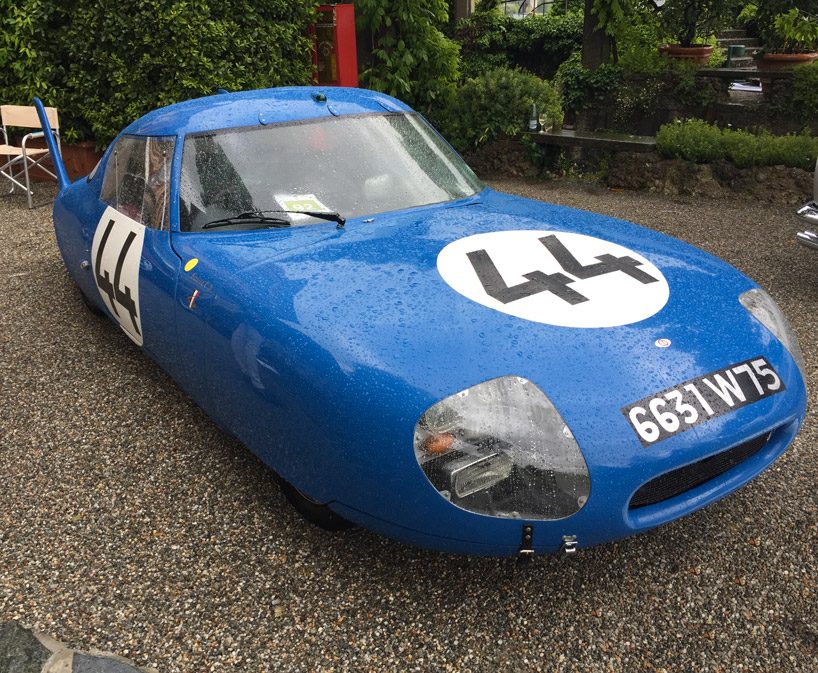 ABARTH 205 SPORTS 1100
year: 1953
category: small and perfectly formed: the coachbuilder's art in miniature
inline 4 engine, 1089 cc, 75 hp at 6000 rpm
coachwork: berlinetta, ghia
entrant: bradley calkins (united states)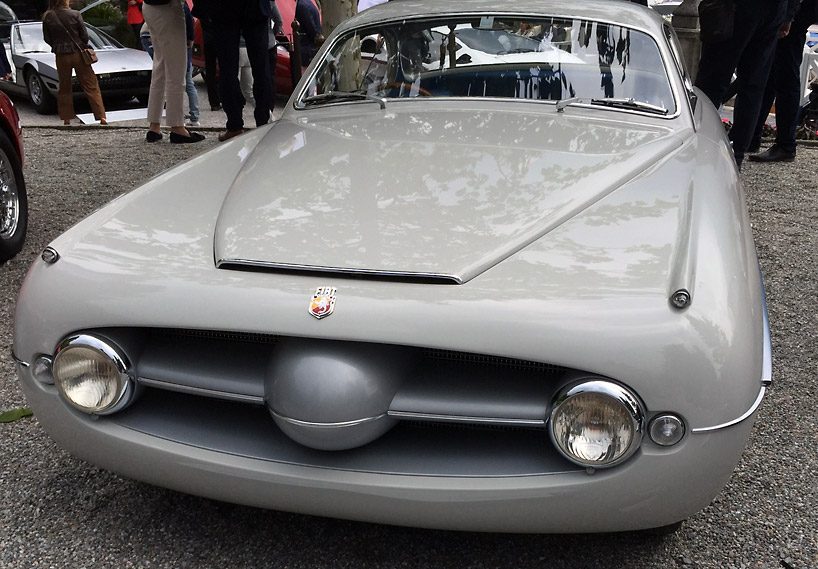 in 1949, carlo abarth progressed to become an automaker himself and achieved this with a couple of half-finished cisitalia 2013 types, completing the cars and calling the abarth 204A. in 1950, he launched the type 205 with a new chassis and improved fiat 1100 engine. however, as the car was more expensive than a ferrari 166 with a V12 engine, only three examples were produced ever. coachbuilder carrozzeria ghia then presented the berlinetta at the turin motor show in 1953 as the abarth 205 number four, before bill vaughan, the peugeot and singer importer in new york, purchased the car and christened it 'vaughan SS'. he promised to build a small series with a V8 engine with ghia, but whoever the coachbuilder commissioned to create the abarth 205 sports 1100 remains a mystery even to this day.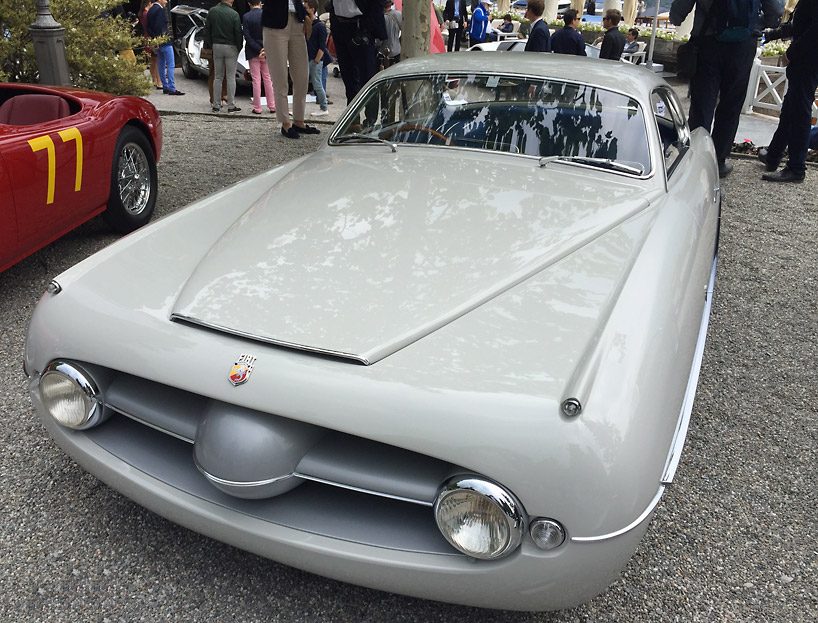 GYRO-X
year: 1967
category: daring to dream: concepts which rocked the motoring world
inline 4 engine, 1275 cc, 75 hp at 6000 rpm
coachwork: open single-seater, troutman-barnes
entrant: lane motor museum (united states)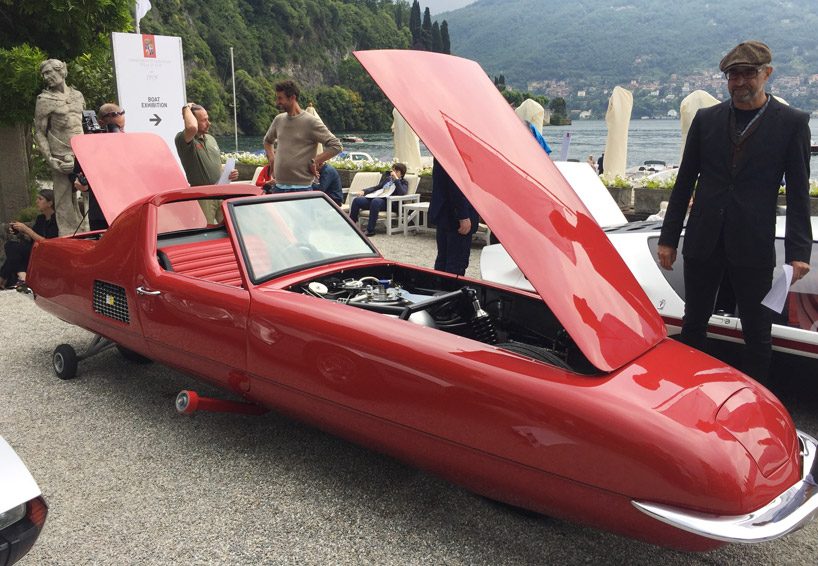 dreamed up as a simple solution for congestion, alex tremulis, head of ford advanced styling studio, and inventor tom summers aimed to double traffic capacity with a car only half the width. the gyro-X is a single-seater two-wheeler with a gyroscope that is 211 cm in length. unfortunately, the idea was never made suitable for customers' practical use and so only one vehicle was produced. the cigar-shaped vehicle was changed into a three-wheeler in las vegas, before jeff lane purchased the remains in 2011. its authentic original power unit of a mini cooper S 1275 was added, which supposedly deliver a top speed of 125 mph. it is still presumed that the gyro-X is the only operational gyroscope automobile in the world today.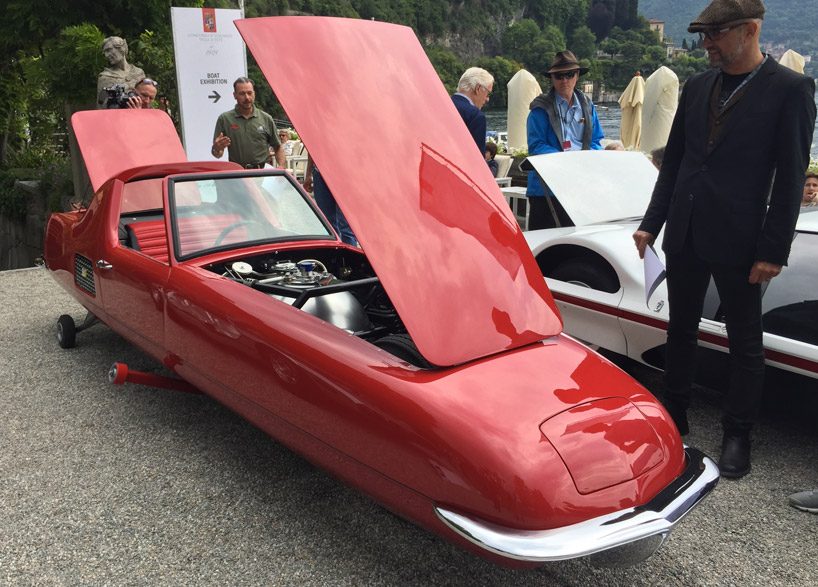 event info:
name: concorso d'eleganza villa d'este
dates: 24-26 may, 2019
location: grand hotel villa d'este and villa erba, lake como, italy
aug 14, 2019
aug 14, 2019
may 26, 2019
may 26, 2019
may 31, 2017
may 31, 2017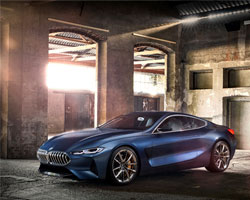 may 29, 2017
may 29, 2017
may 29, 2017
may 29, 2017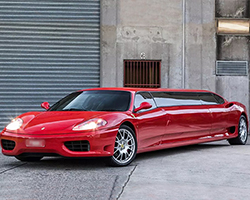 aug 11, 2020
aug 11, 2020
feb 02, 2020
feb 02, 2020
sep 09, 2019
sep 09, 2019
jul 10, 2020
jul 10, 2020
mar 14, 2020
mar 14, 2020
jan 04, 2020
jan 04, 2020
a diverse digital database that acts as a valuable guide in gaining insight and information about a product directly from the manufacturer, and serves as a rich reference point in developing a project or scheme.