ford designers, engineers and researchers all over the world are creating vehicles in a new and advanced way – with ultra-high definition, virtual reality technology. ford's virtual reality lab, located at their product development center (PDC) in dearborn, michigan, is leading this era of revolutionary design development. by projecting and then becoming immersed in the environment of the new car, engineers can quickly and easily improve the quality of early concepts. this happens many years before a new model is shown on stage, shredding light on to the possible process behind the 2018 F-150 truck that was unveiled at the NAIAS 2017. to coincide with the auto show in detroit, designboom visited the PDC to gain further insights into ford's technologically-advanced designing.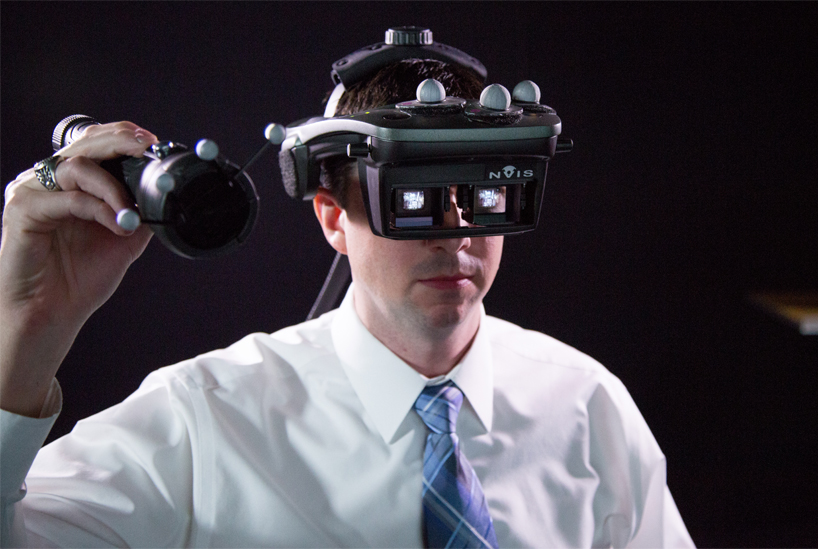 in FIVE, users wear the virtual reality goggles and can highlight areas with the pointer
inside the ford immersive vehicle environment lab, known as FIVE, highly-sensitive motion detectors are displaced around the room, mapping the location and movement of the VR goggle wearer in comparison to the virtual car. the state-of-the-art facility enables designers, engineers and researchers to fully experience a concept before a physical prototype is made. this enables early evaluations on materials, colors and craftsmanship, as well as aesthetics, packaging and ergonomics. furthermore, although only two people are immersed in the environment at once, teams across the globe in ford centers in australia, palo alto (USA), germany, china, india, brazil and mexco, can see the live feed and also make instant feedback. this demonstrates a truly collaborative process on a worldwide scale and with a worldwide audience in mind. overall, the use of the technology has improved production timing and reduced costings, making it understandable why the use of FIVE has doubled every year since 2013.

the display shows the view that the VR user is experiencing inside of the car
'we now have ford designers and engineers around the world working together virtually – inside and side-by-side – on the same product,' said elizabeth baron, ford virtual reality and advanced visualization technical specialist. 'by using this technology, designers and engineers can quickly transition from one car design proposal to another, and they can study and identify which is the best option.'
'we moved to the global one ford plan so that international collaboration could lead to the development of globally appealing vehicles,' said baron. 'with this technology, designers and engineers can enhance their ability to achieve that goal – while also improving vehicle quality.'
ford's immersive vehicle environment
video courtesy of ford media

elizabeth baron demonstrates the use of the immersive vehicle enivornment lab
image © designboom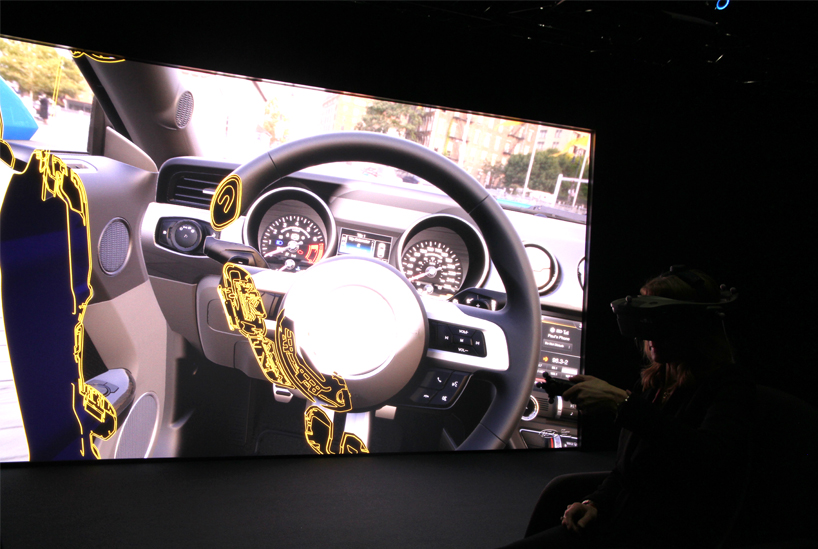 the environment can also show the manufacturing aspects of designs
image © designboom
virtual reality sketching at ford's product development center
video © designboom
the visualization of early vehicle developments using virtual reality is also a commonplace within the special studio 2000X. the team, headed by design manager jerry kearns, is known as the digital technology testing ground for ford. they use advanced renderings, hollywood-style animations and virtual reality experiences in order to create the best automotive designs, prior to them rolling off the product line. usually, before this stage of development, a car design starts with a 2D ideation and then progresses. however, the designers at studio 2000X are using virtual reality sketching to style their ideas as well. using google tilt brush, as we were able to experiment with, creatives wear the headset and grab the drawing apparatus, instantly stepping into a world of blank canvas. when fully immersed, users can fill the space around them with glowing lines and floating shades as they move around their creation. the technology which ford are experimenting further with oculus rift and microsoft hololens, is still in its early stages of development but is expected to become commonplace.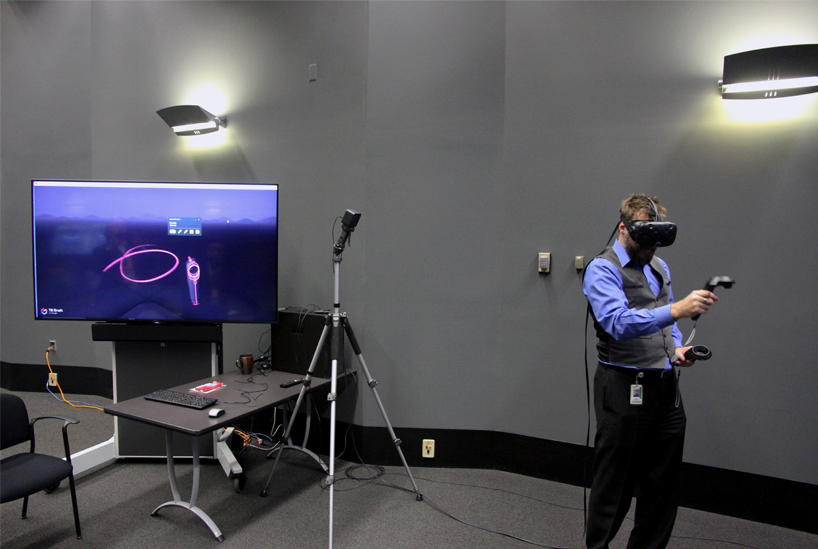 ford engineer, leon carper, demonstrates 3D sketching
image © designboom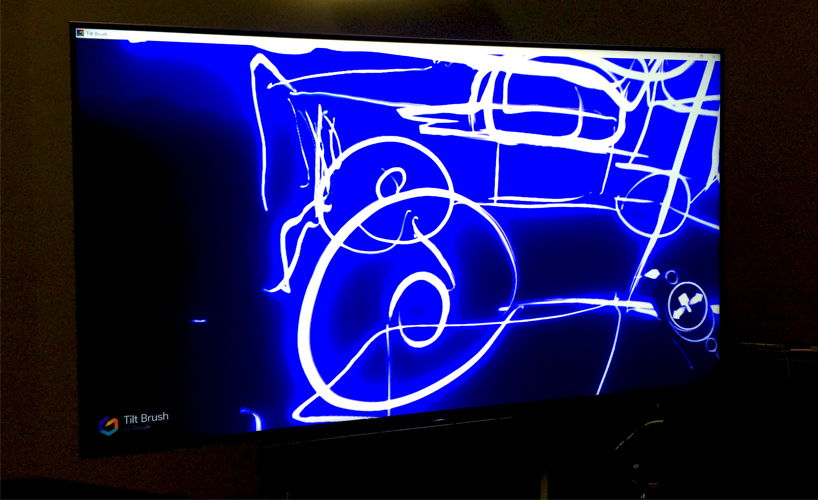 the creations of the VR user are shown instantly on the connected screen
image © designboom
virtual manufacturing
video courtesy of ford media
taking virtual reality technology another step further, the advancement is also used in ford's virtual manufacturing technology. this ergonomics and variation lab strives to design the best, most efficient and safe assembly line and working environment as possible. it focuses on three core technologies: fully-body motion capture, 3D printing and immersive virtual reality. more than 52 motion-capture markers are placed on an employee's body where ergonomists can record over 5,000 data points. 3D printing technology then enables the lab to reconstruct machinery in order to valid hand clearances. as well, immersive virtual reality uses motion detectors to place testers within a scenario alongside realistic props. all these techniques enable them to analyze the body position, posture and force calculations in order to improve manufacturing safety. since its first conception, employee injuries have been reduced by 70%, and ergonomic issues have been lowered by 90%, showing its great success. on average, the lab completes more than 900 virtual assembly task assessments per new-vehicle launch.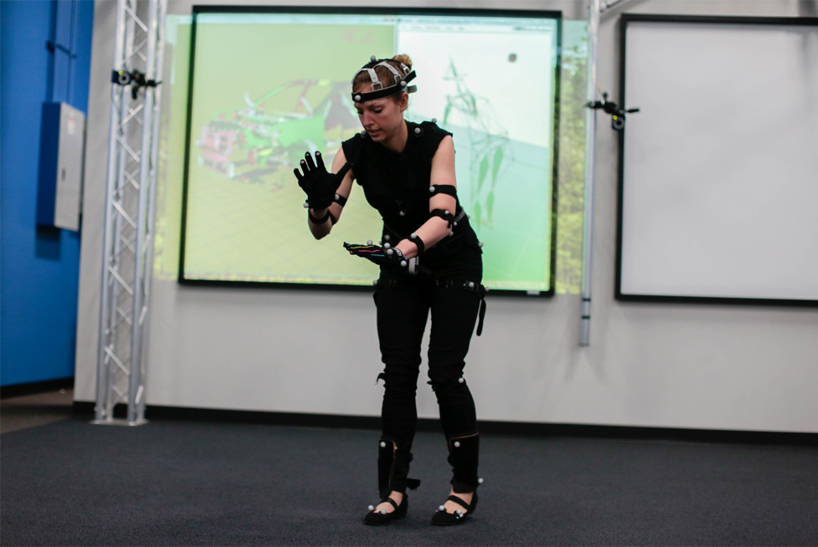 more than 52 motion-captures markers detect the body data of empployees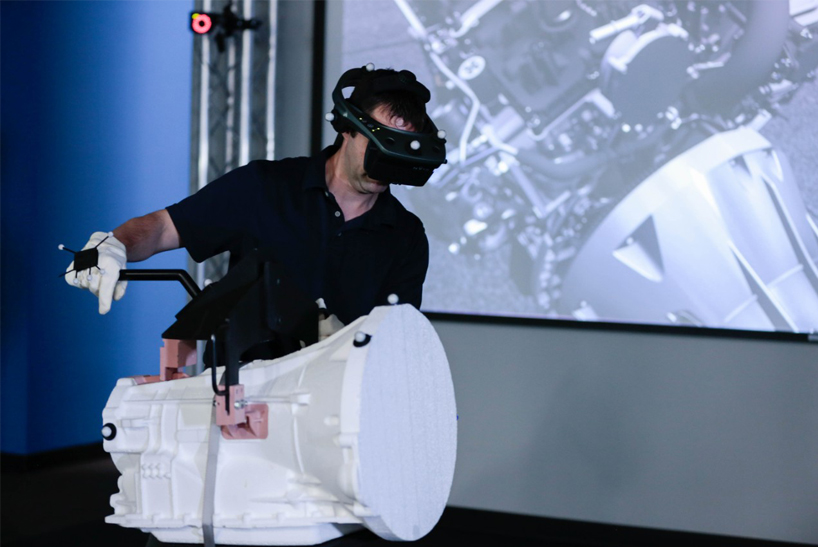 props can be used to create a fully immersive and more real environment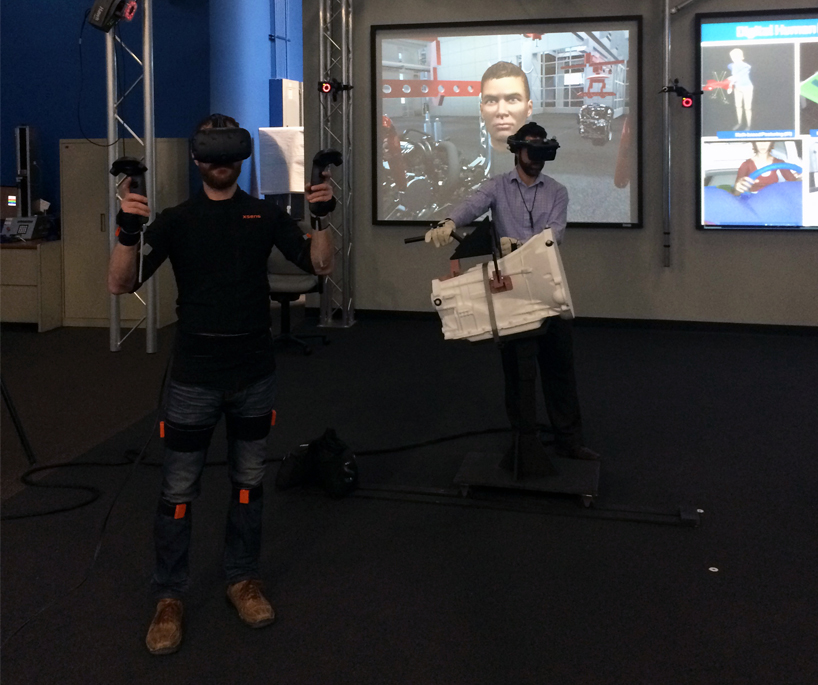 image © designboom
ford
(47 articles)
apr 15, 2020
apr 15, 2020
mar 25, 2020
mar 25, 2020
feb 06, 2020
feb 06, 2020
nov 18, 2019
nov 18, 2019
nov 06, 2019
nov 06, 2019
jul 23, 2019
jul 23, 2019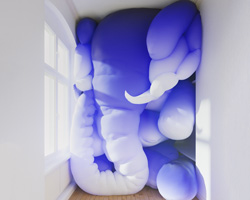 jun 18, 2020
jun 18, 2020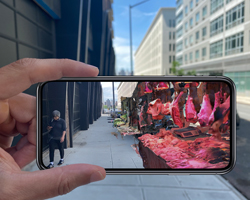 may 29, 2020
may 29, 2020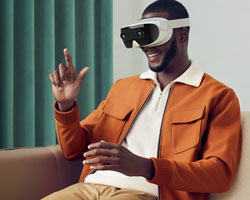 may 26, 2020
may 26, 2020
may 18, 2020
may 18, 2020
may 14, 2020
may 14, 2020
may 07, 2020
may 07, 2020
a diverse digital database that acts as a valuable guide in gaining insight and information about a product directly from the manufacturer, and serves as a rich reference point in developing a project or scheme.