jean graton's 1957 racing comic set in motion on honda's civic world touring car
japanese carmaker honda has partnered with the jean graton foundation to give its world touring car a creative look at the 2016 goodwood festival of speed. the 'civic WTCC' will be one of four race cars carrying an one-off artist livery within the FIA championship. 

the honda 'art car jean graton'
the car's finish was designed by dominique graton, art director of the foundation and philippe ghielmetti and was influenced by jean graton's most famous creation – 'michel vaillant'. graton is known for creating motor racing comic books like the 1957 'michel vaillant' and has gained a cult following. the honda 'art car jean graton', features a design of comic strip that depicts the story's hero chasing a ferrari through the monaco tunnel during the 1974 grand prix.

the finish is from a 1957 comic called 'michel vaillant' 
'jean graton's work is unique in two ways: how he recreates speed in still drawings, and how his fictional stories mixed with reality throughout his work,' explains dominique graton. 'the concept idea of the honda art car jean graton is to summarise these two principles by wrapping an actual racing car into the artwork, and putting it in motion.'

the details follow to the rear  

art director dominique graton with jean graton's original comic strip
nov 02, 2017
nov 02, 2017
oct 29, 2017
oct 29, 2017
oct 15, 2017
oct 15, 2017
sep 19, 2017
sep 19, 2017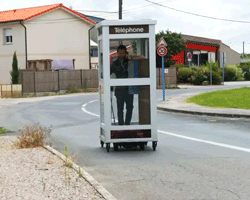 aug 15, 2017
aug 15, 2017
aug 07, 2017
aug 07, 2017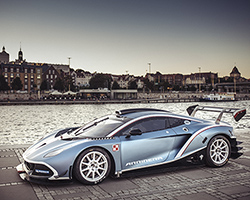 aug 09, 2016
aug 09, 2016
jun 27, 2016
jun 27, 2016
jun 24, 2016
jun 24, 2016
jun 24, 2016
jun 24, 2016
jun 23, 2016
jun 23, 2016
apr 18, 2016
apr 18, 2016
honda
(32 articles)
oct 31, 2017
oct 31, 2017
oct 26, 2017
oct 26, 2017
oct 04, 2017
oct 04, 2017
sep 14, 2017
sep 14, 2017
aug 11, 2017
aug 11, 2017
jul 02, 2017
jul 02, 2017