oct 29, 2014
HP blended reality's immersive sprout and multi jet fusion 3D printer
HP blended reality's immersive sprout and multi jet fusion 3D printer
images courtesy of HP
the HP 'blended reality' ecosystem explores the future of 3D printing with an immersive computing platform called 'sprout' and the 'multi jet fusion' printer. the technology is designed to break down the barriers between the digital and physical worlds. the 'sprout' redefines the user experience by combining the power of a fourth generation intel i7 processor desktop computer with a natural, dual-screen interface. the system unites a scanner, depth sensor, hi-resolution camera and projector together to capture and manipulate real-world objects in 3D.

the multi jet fusion printer
'people have always created with their hands,' said ron coughlin, senior vice president, consumer PC & solutions, HP. 'concurrently, technology has progressed from the first transistors, through calculators to today's most sophisticated computing platforms. until now, the physical and digital worlds have largely been separated and digital creation has remained in 2D. with sprout by HP, we introduce the first immersive computing platform, seamlessly merging these two worlds together, enabling people to intuitively bring their creations, work, and projects to life in 3D.'

front on view of the immersive computing sprout
the 'multi jet fusion' printer is engineered to resolve critical gaps in the speed, quality and cost, and delivery potentials of 3D fabrication. the machine was built-upon the company's thermal inkjet software and features a unique synchronous architecture that improves the commercial viability of the technology. it is capable of 10-times faster build speeds, new levels of strength and durability, higher accuracy of fine details and smooth surfaces, and break-through economics with; reduce running time, energy consumption and waste. HP are working closely with customers to achieve greater flexibility and versatility in 3D print materials beyond the use of thermoplastics.
'as we examined the existing 3D print market, we saw a great deal of potential but also saw major gaps in the combination of speed, quality and cost,' said stephen nigro, senior vice president, inkjet and graphic solutions, HP. 'HP multi jet fusion is designed to transform manufacturing across industries by delivering on the full potential of 3D printing with better quality, increased productivity, and break-through economics'.
'we are on the cusp of a transformative era in computing and printing,' said dion weisler, executive vice president, printing & personal systems, HP. 'our ability to deliver blended reality technologies will reduce the barriers between the digital and physical worlds, enabling us to express ourselves at the speed of thought — without filters, without limitations. this ecosystem opens up new market categories that can define the future, empowering people to create, interact and inspire like never before.'

the capabilities of sprout
videos courtesy of HP

re-imagine would you could do with the sprout
sep 13, 2017
sep 13, 2017
sep 10, 2017
sep 10, 2017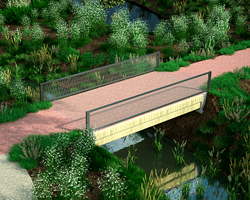 sep 08, 2017
sep 08, 2017